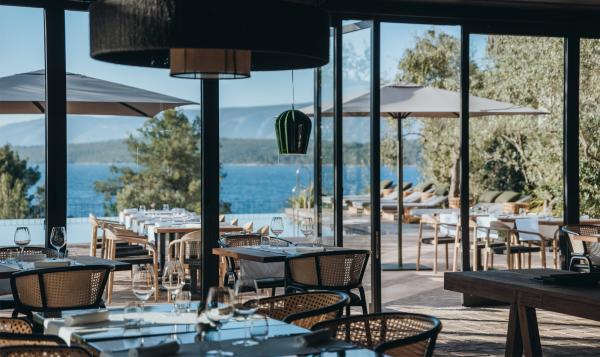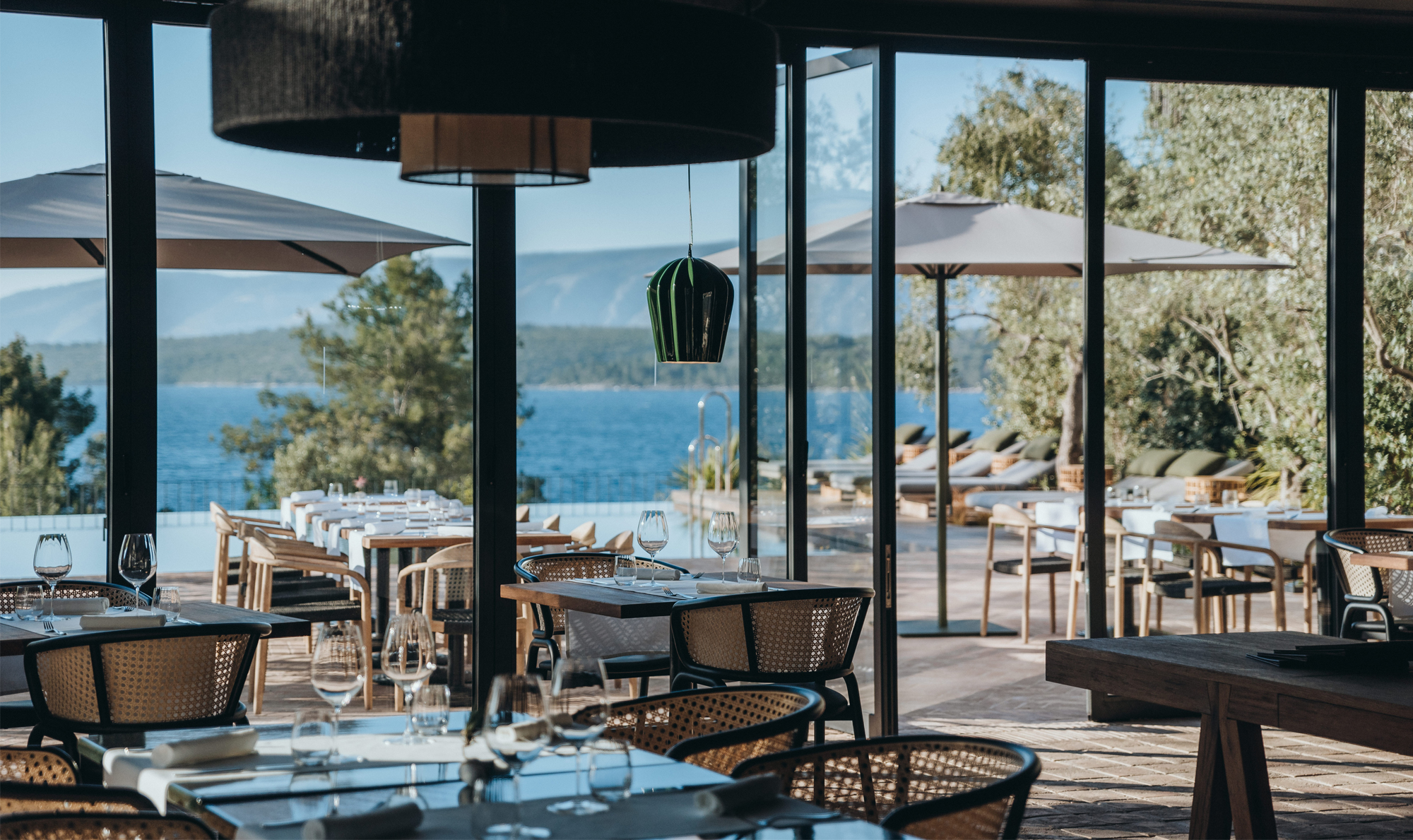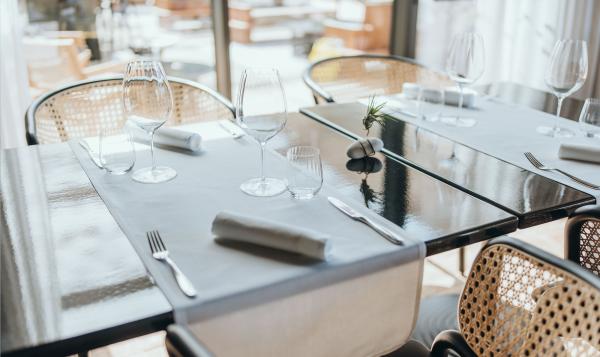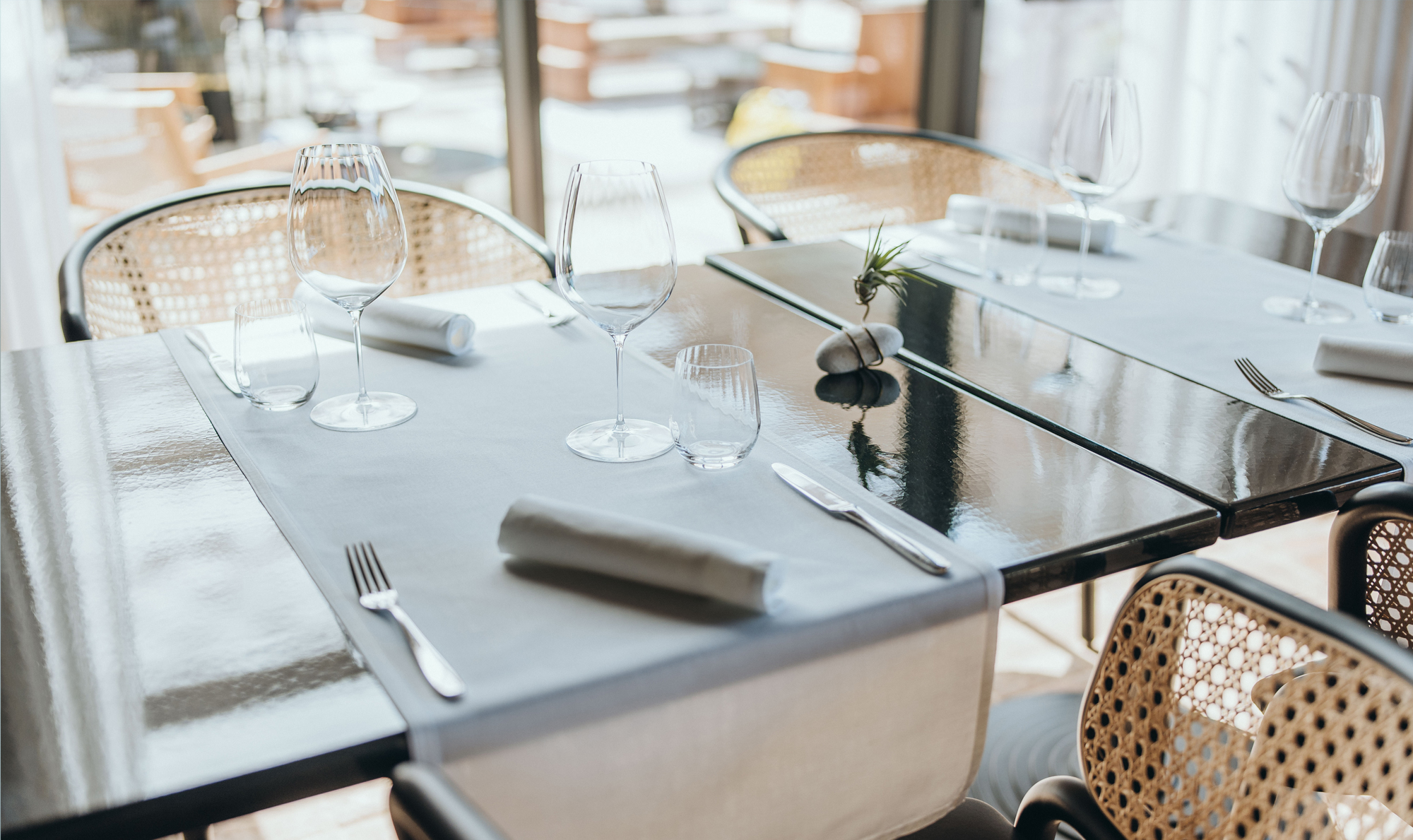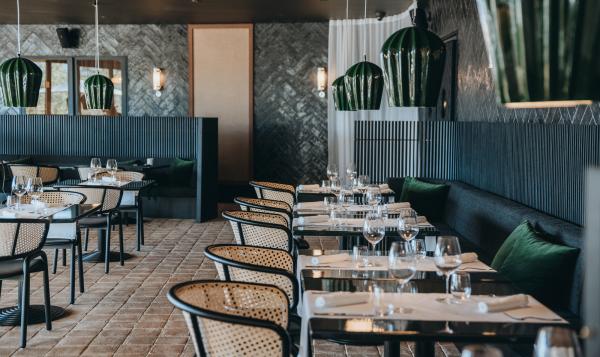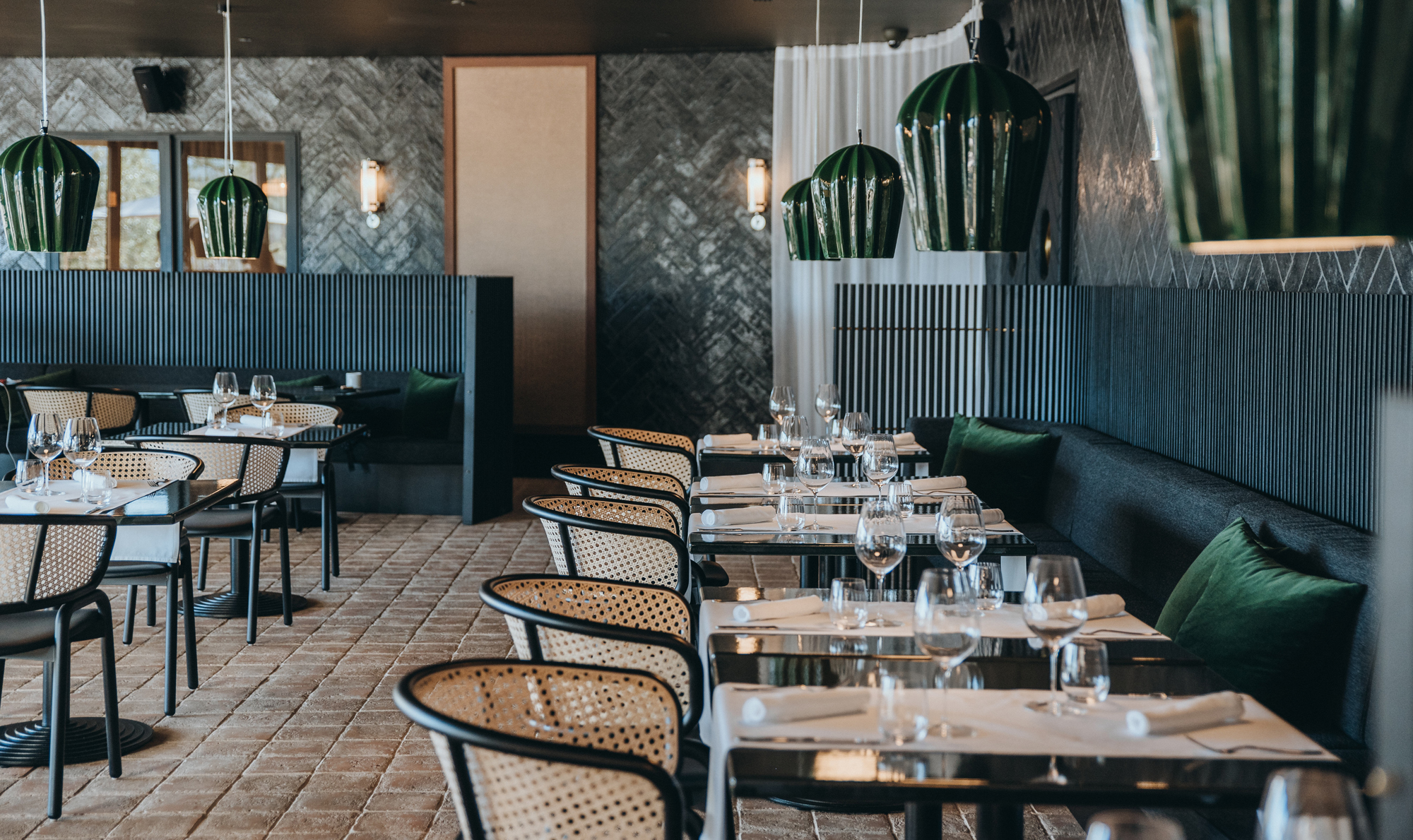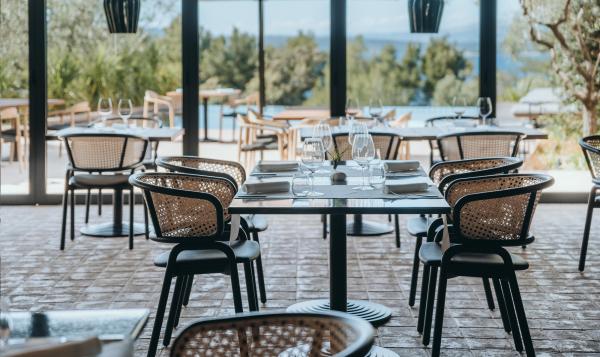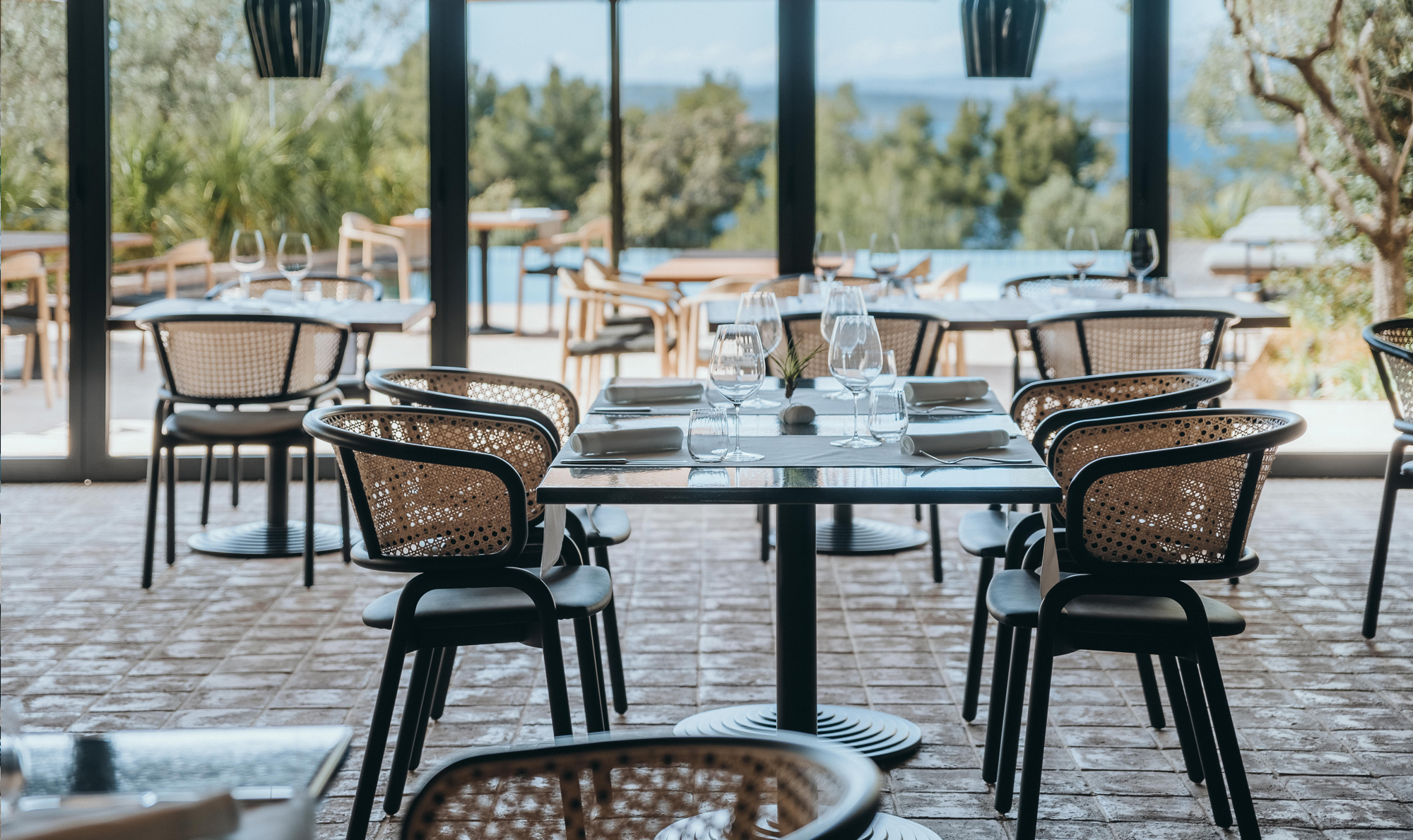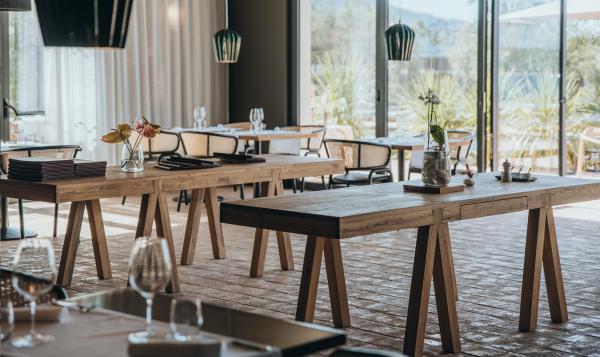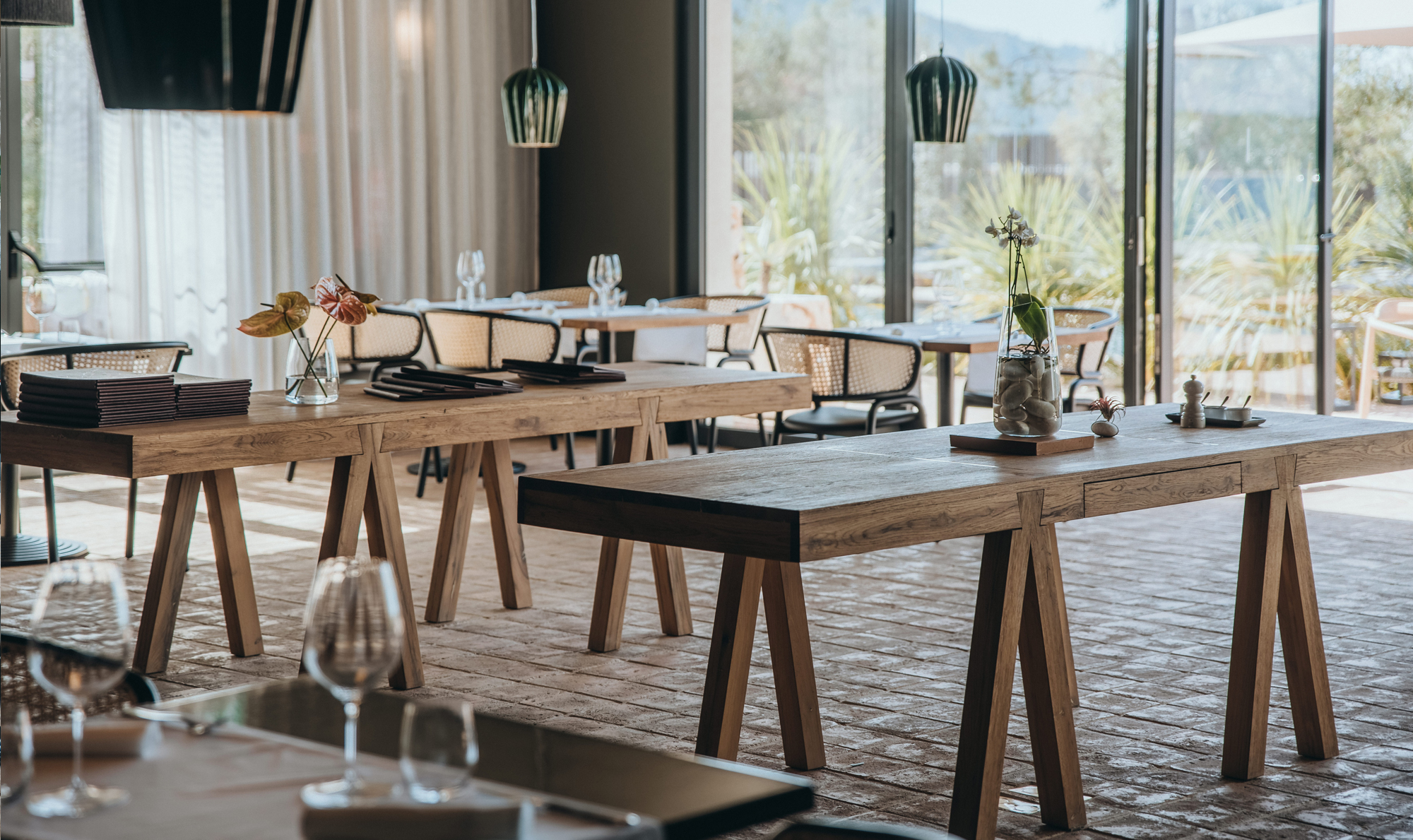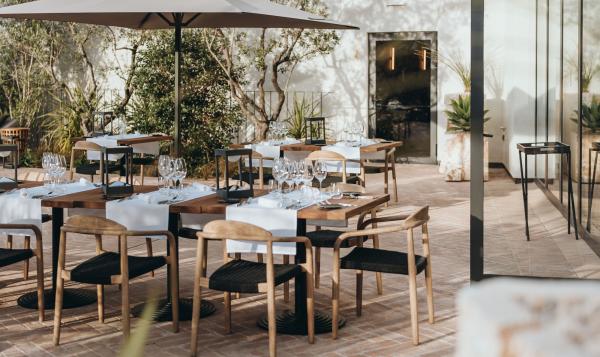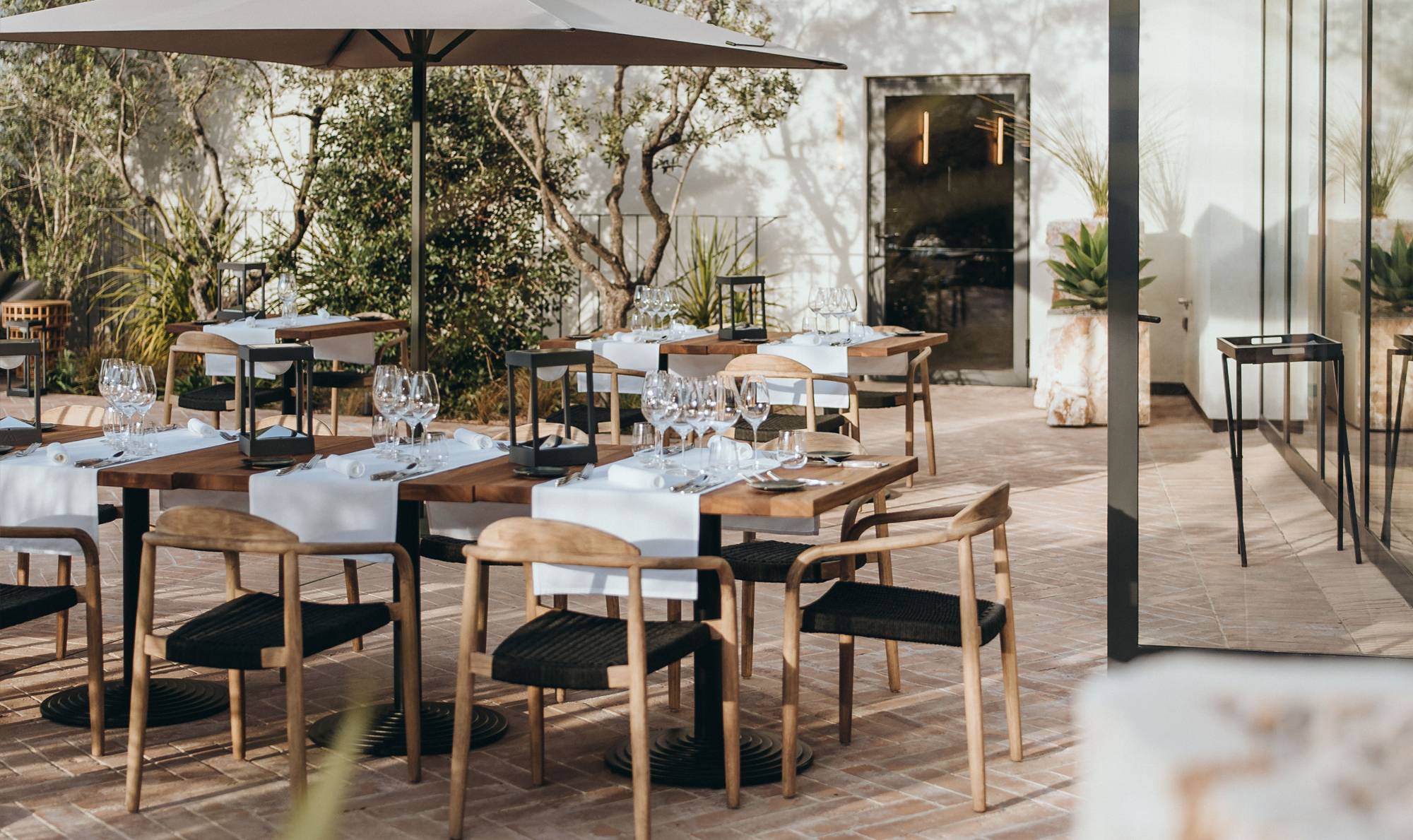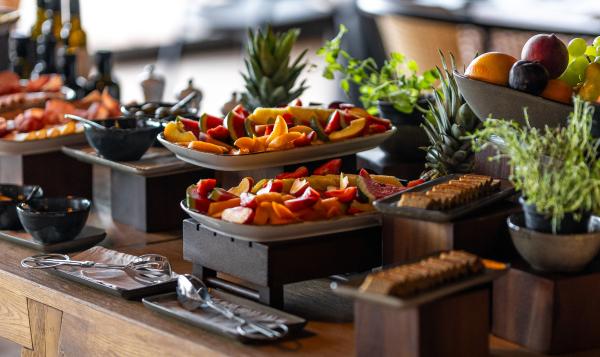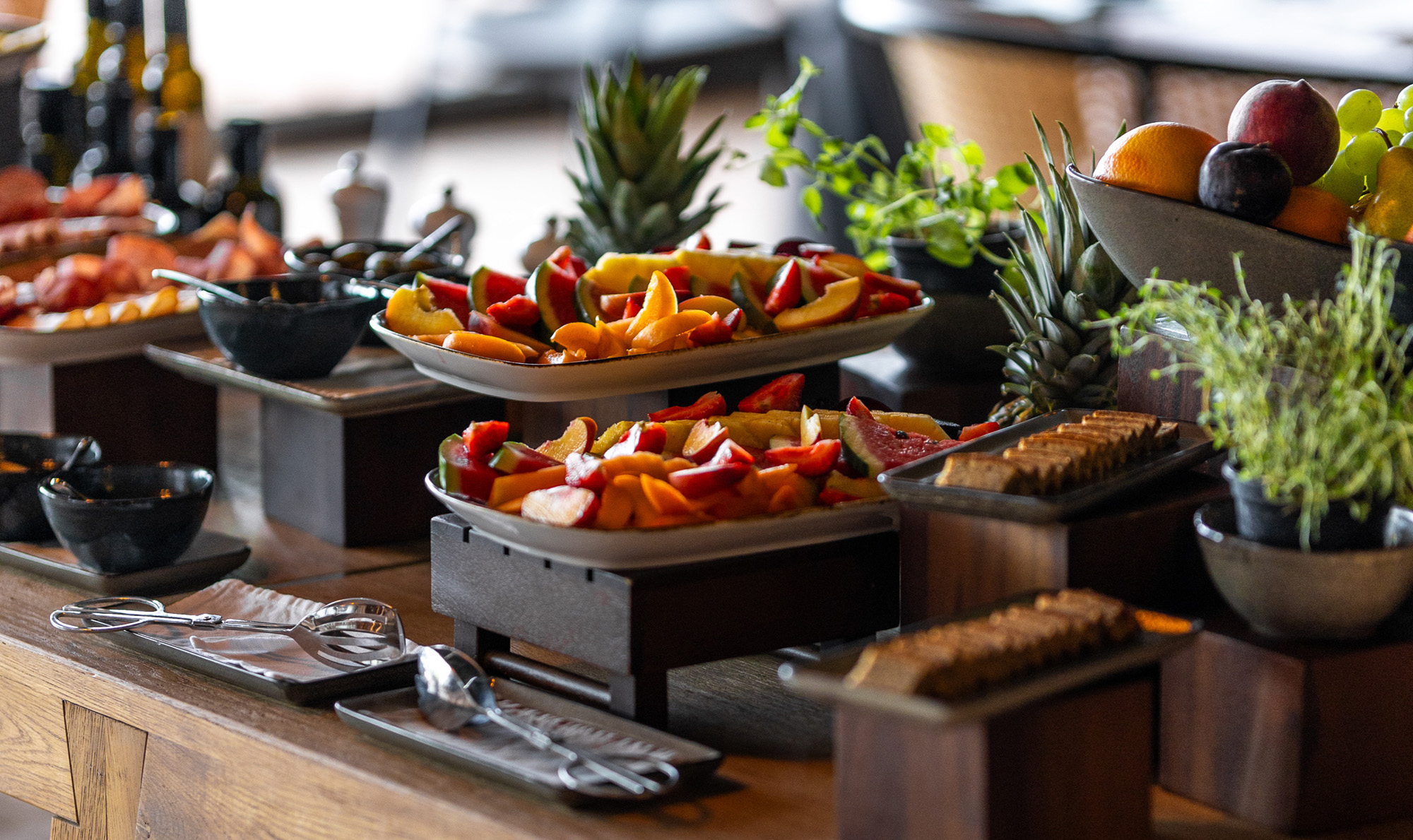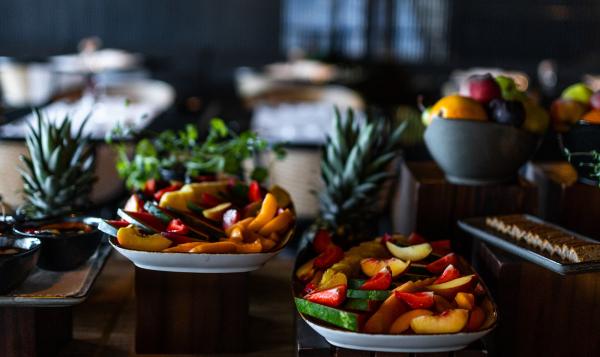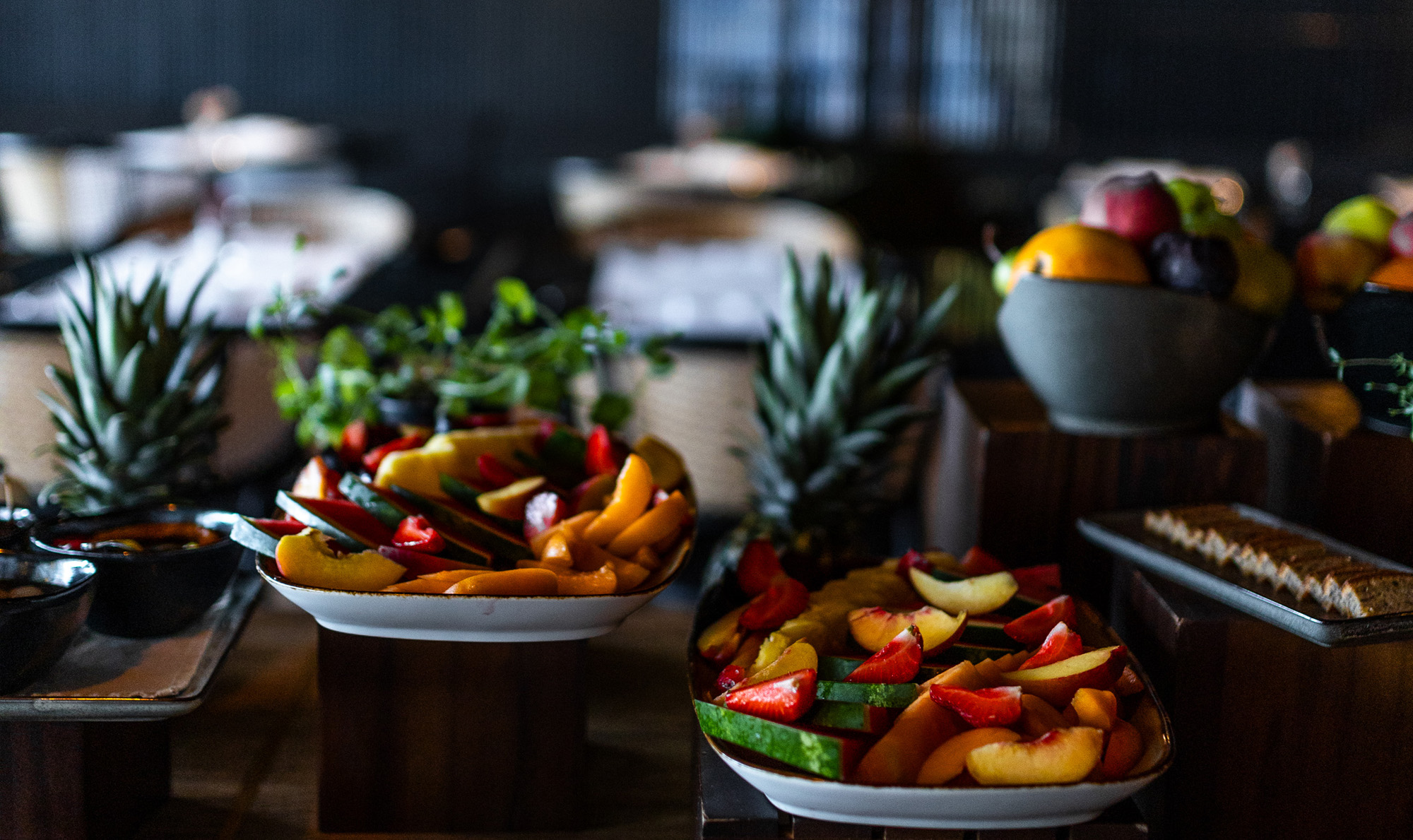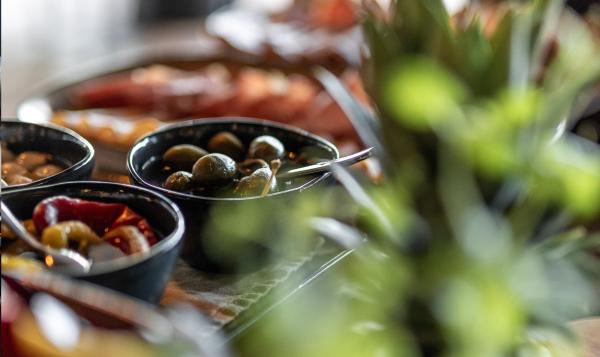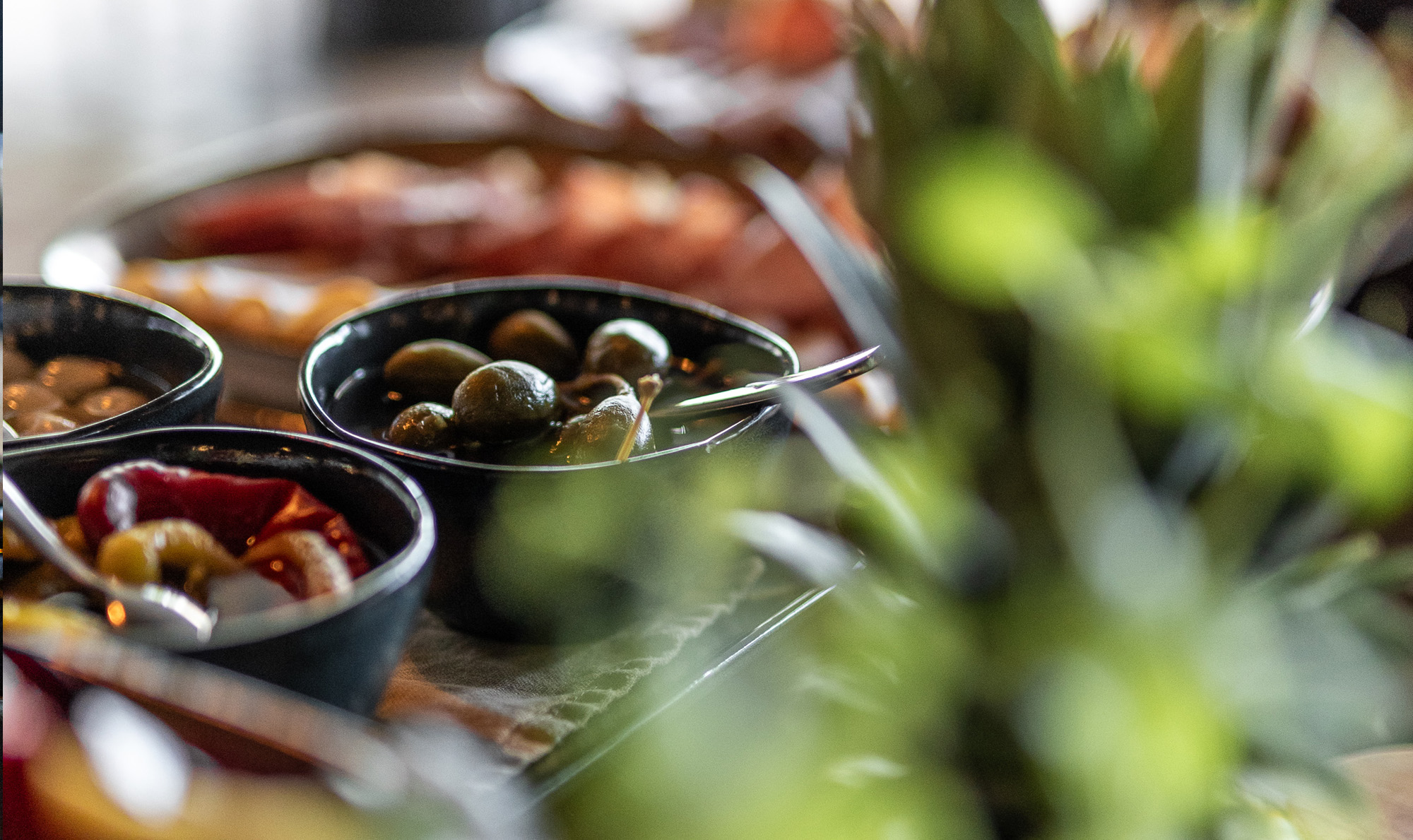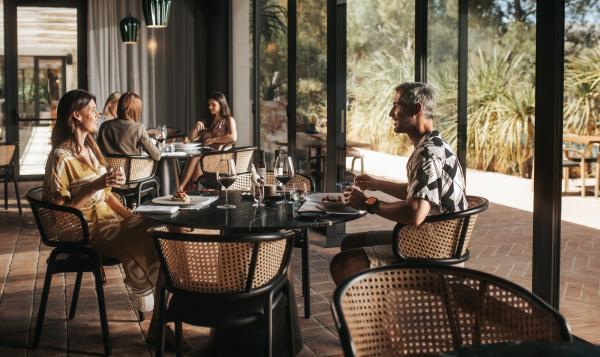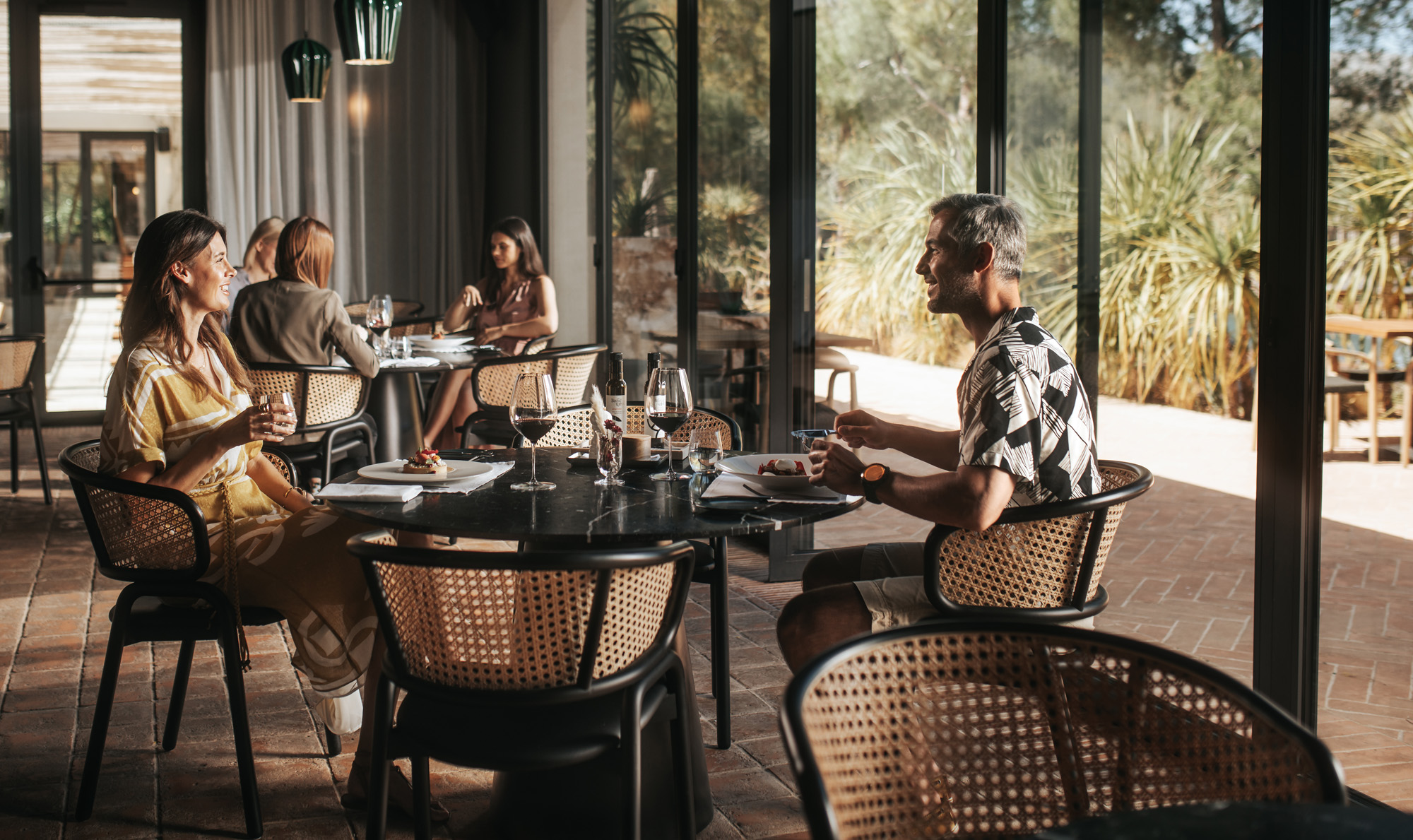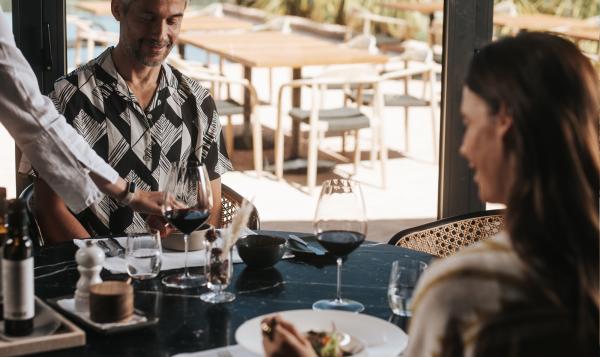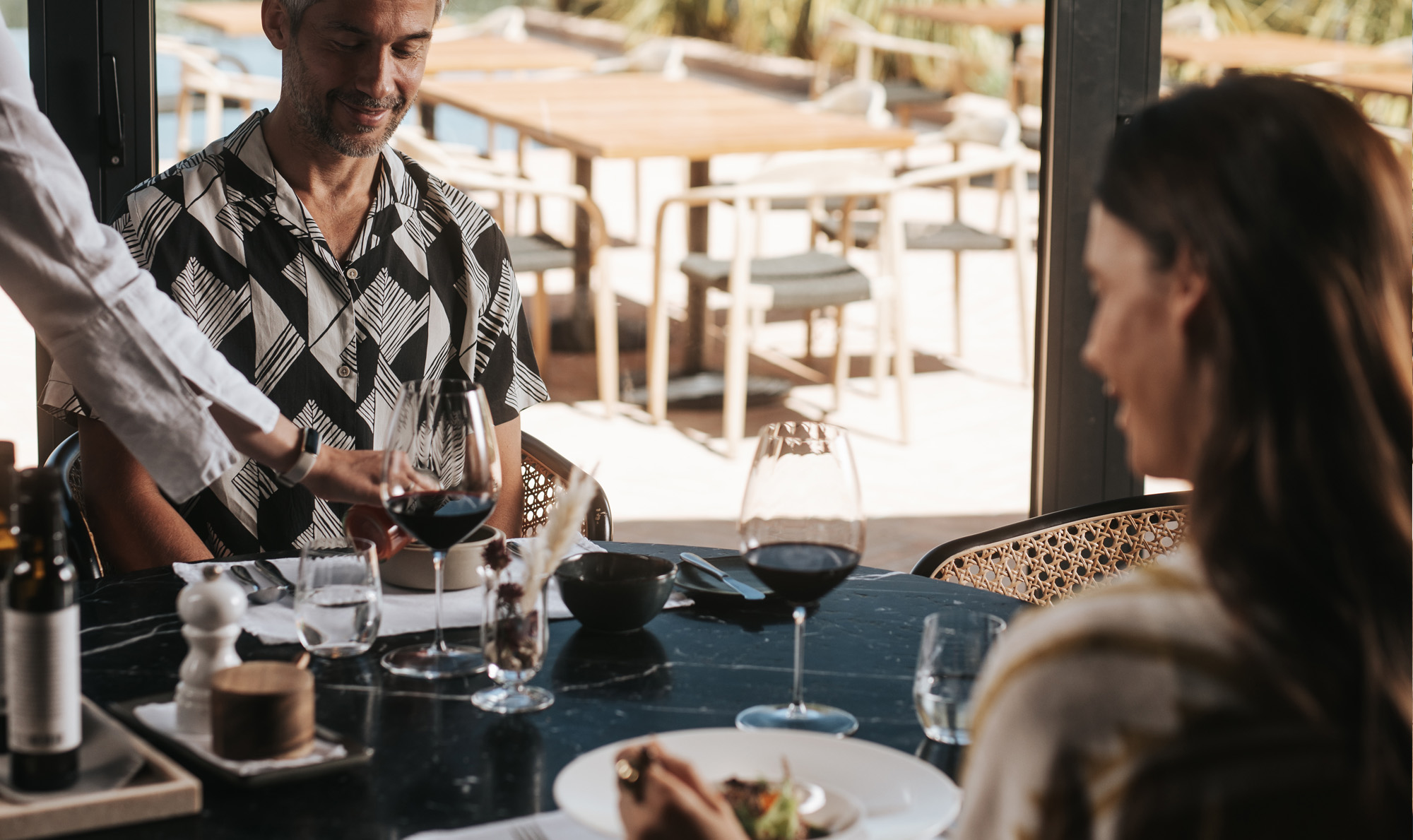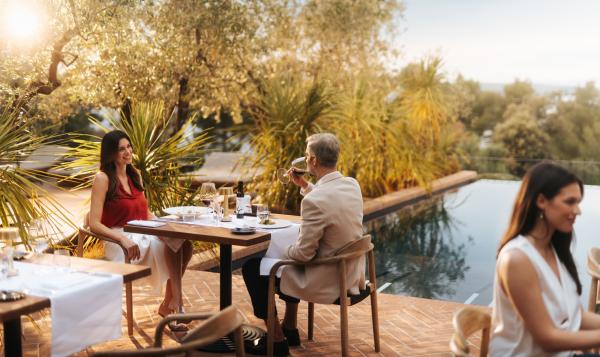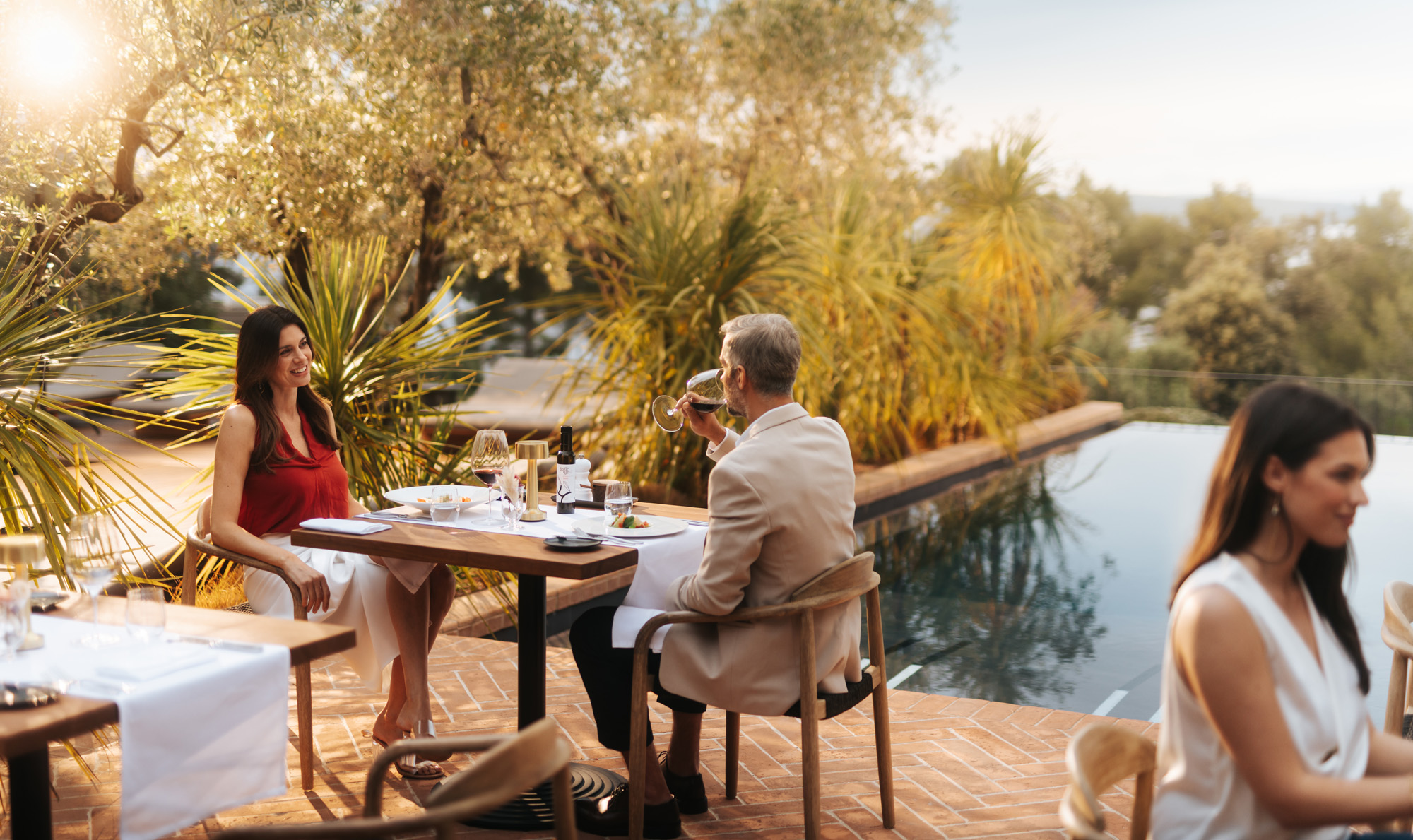 1/12
Each detail on your plate tells a story, evokes a place, and creates a memory.
The Cuisine
Supporting Maslina Resort Mindful Luxury philosophy, the culinary focus of The Restaurant embraces the UNESCO-protected Mediterranean Diet but adds a contemporary flair. The cuisine at Maslina Resort respects local ingredients and producers and recognizes seasonality, with many ingredients harvested from our 7,000 sqm Organic Garden. Daily a la carte menus with tasting menu options are complemented by international wines, spirits, and classic and craft cocktails inspired by the island of Hvar.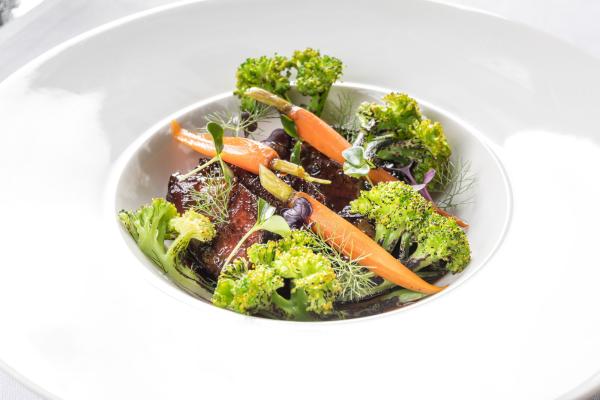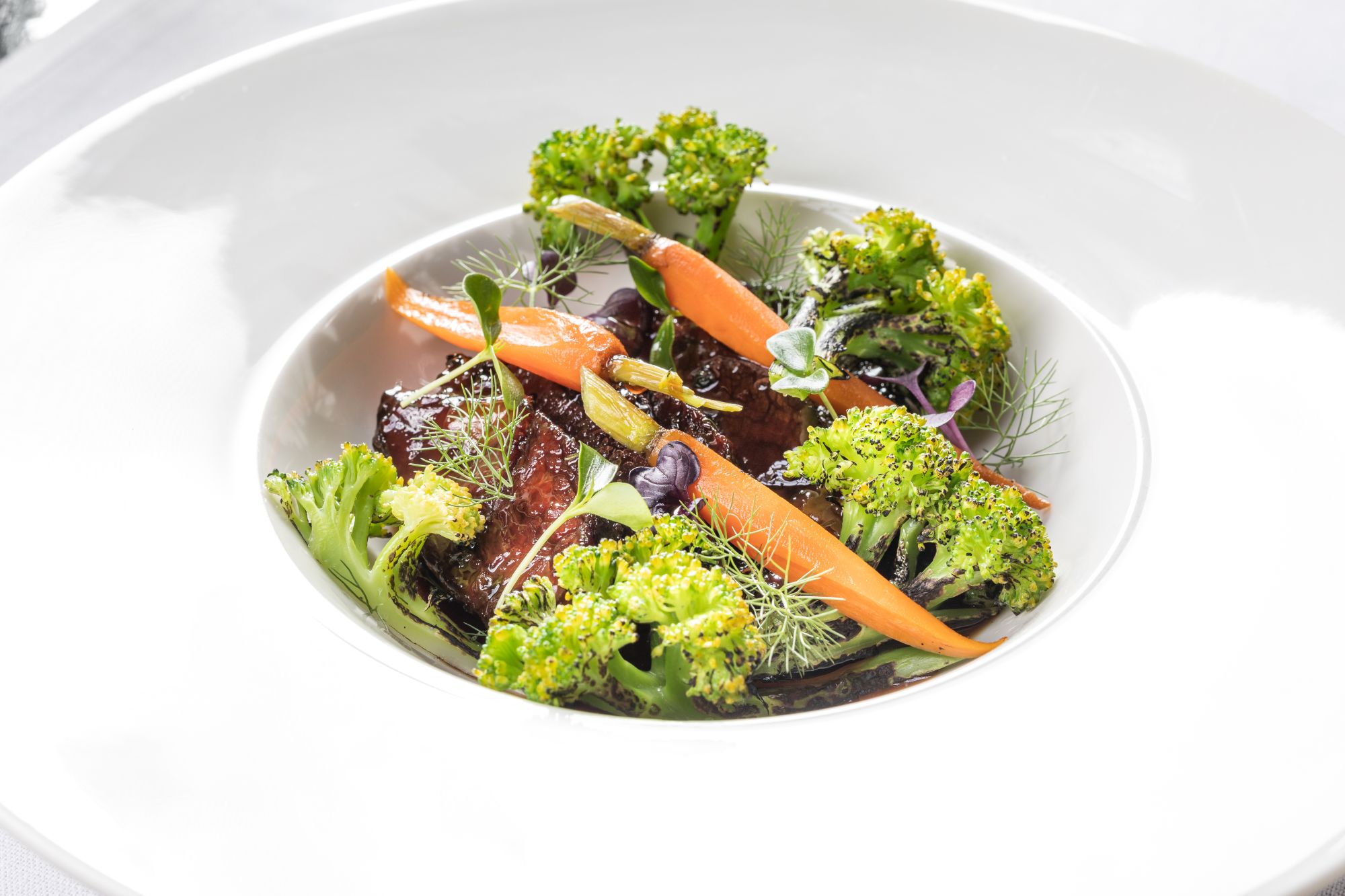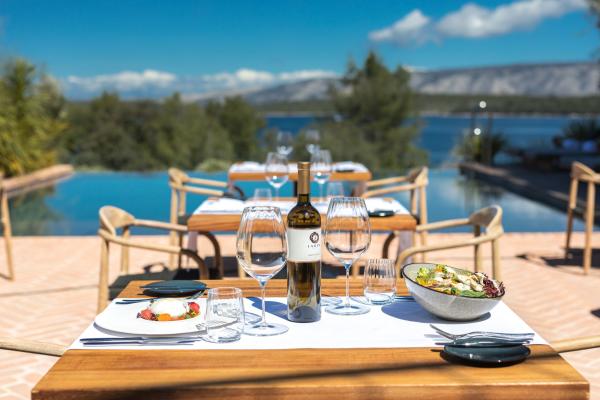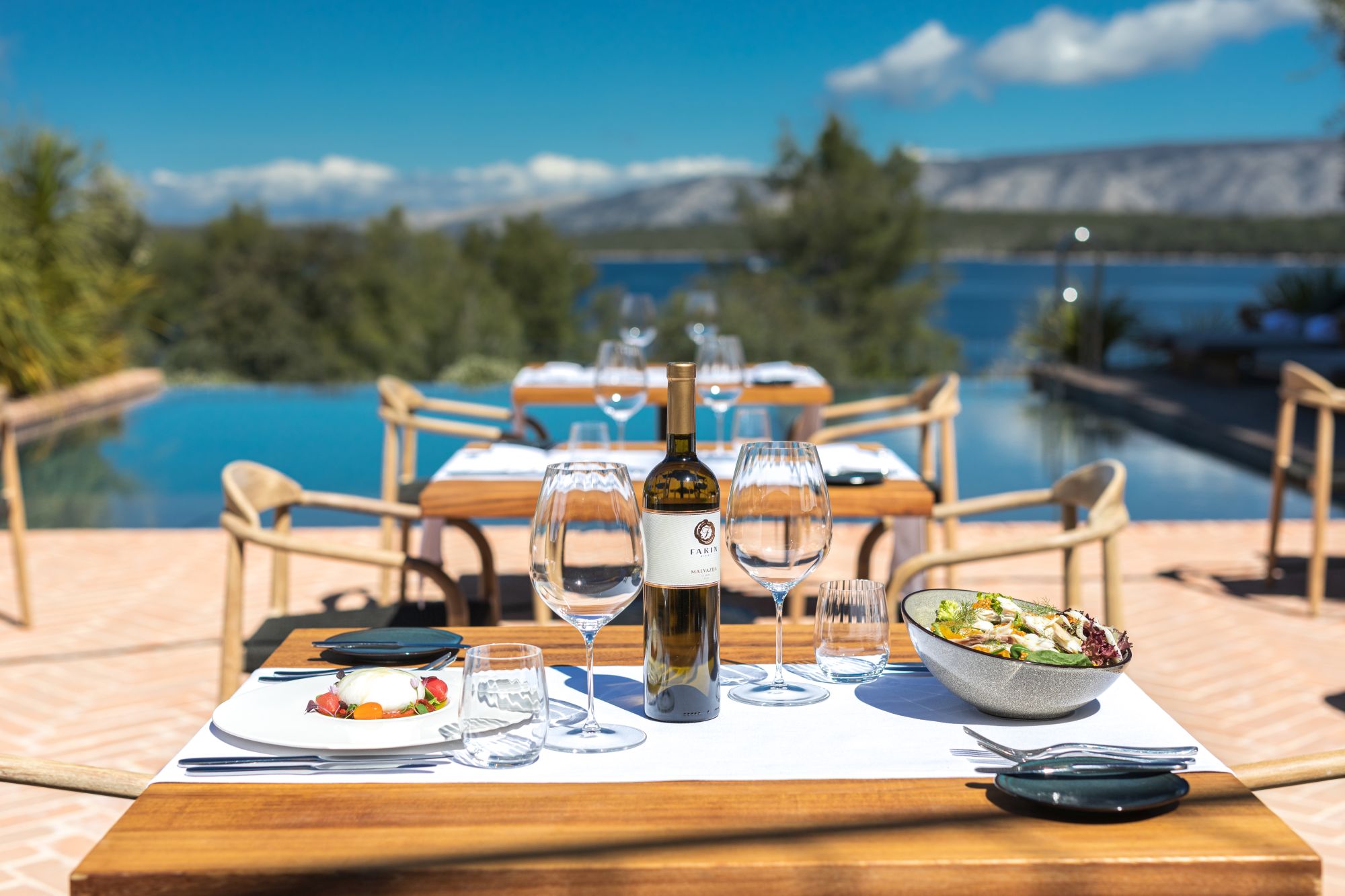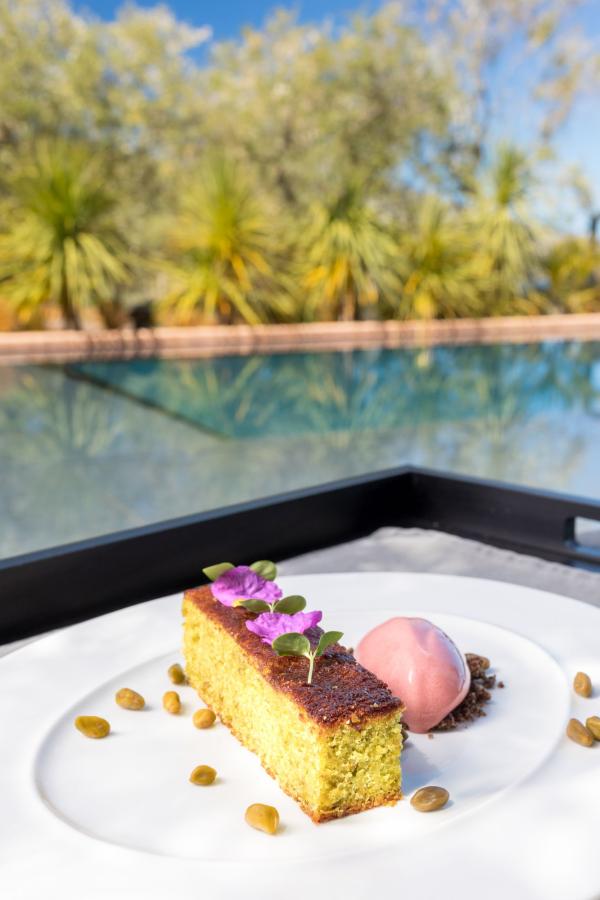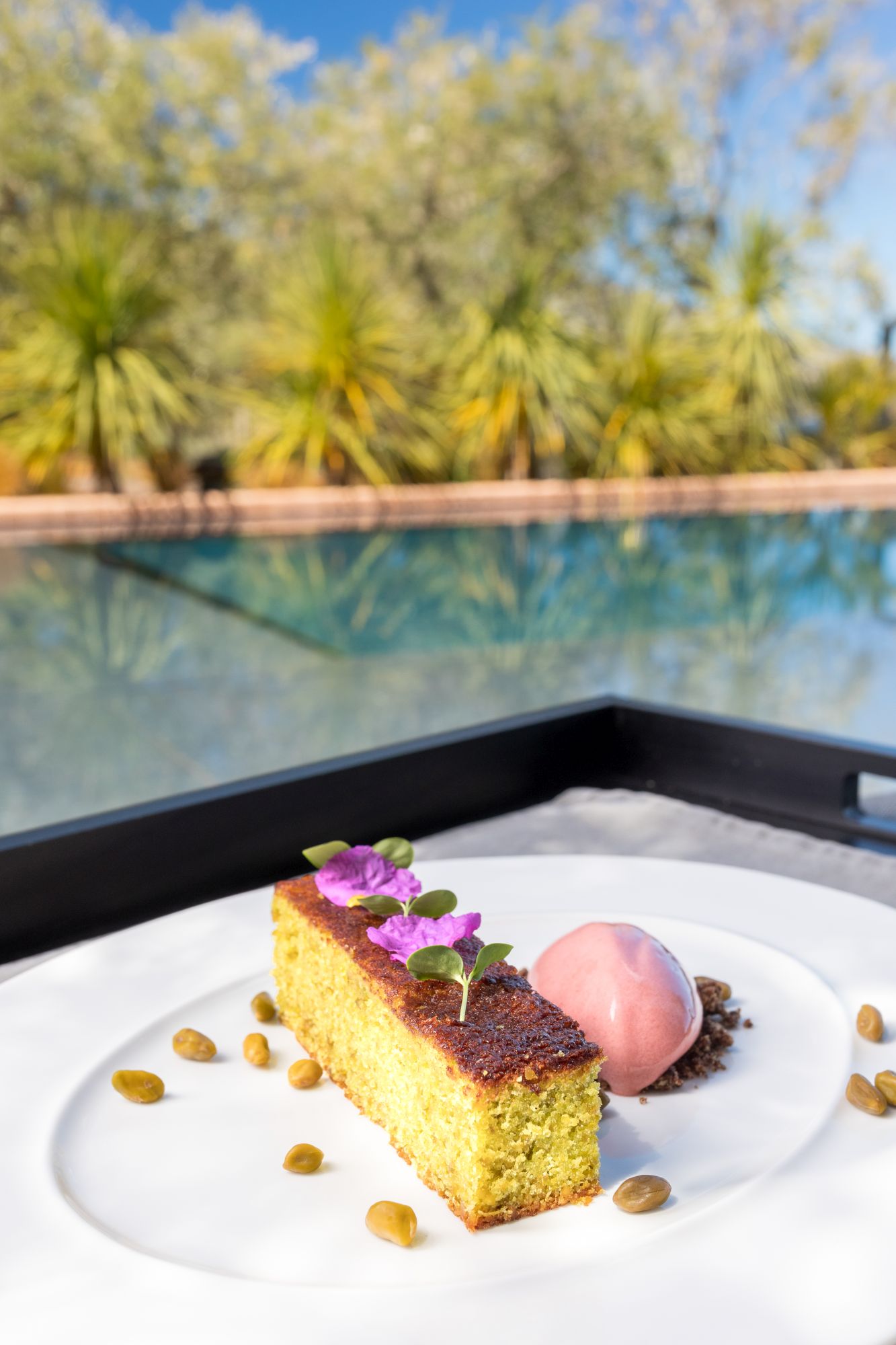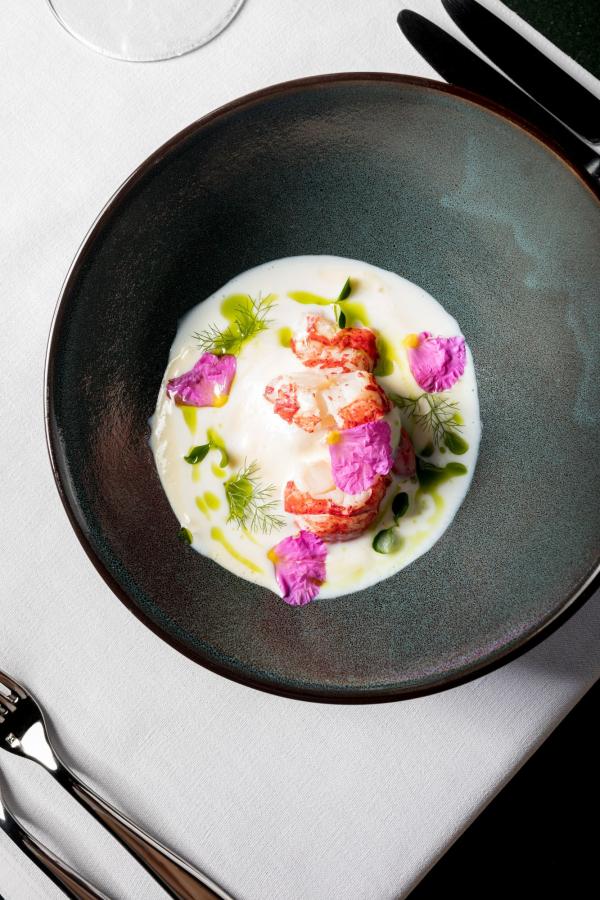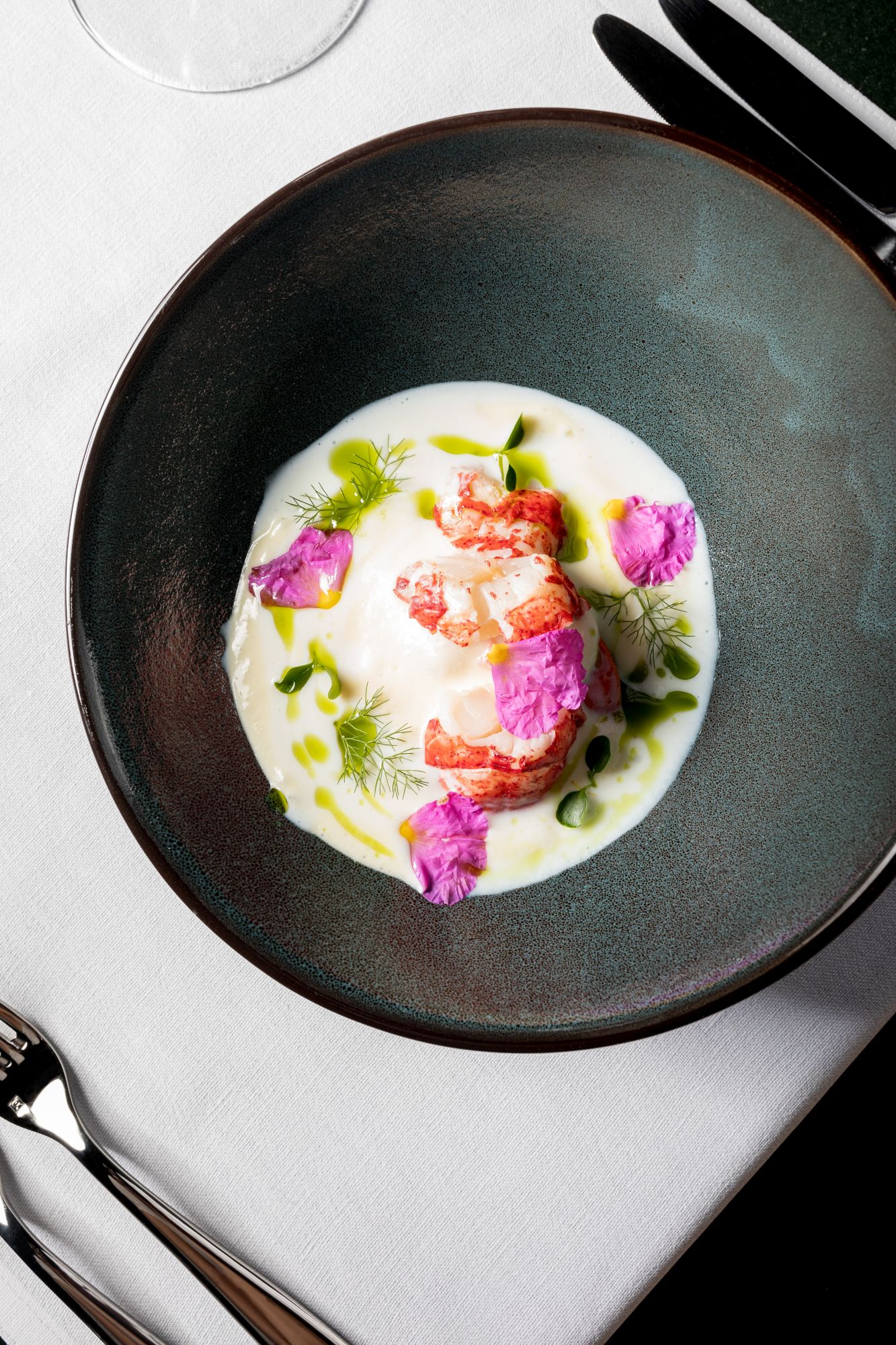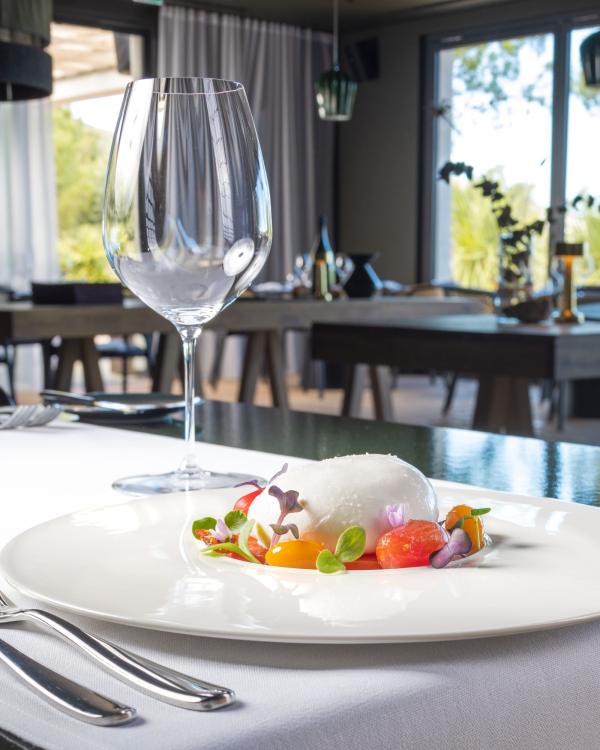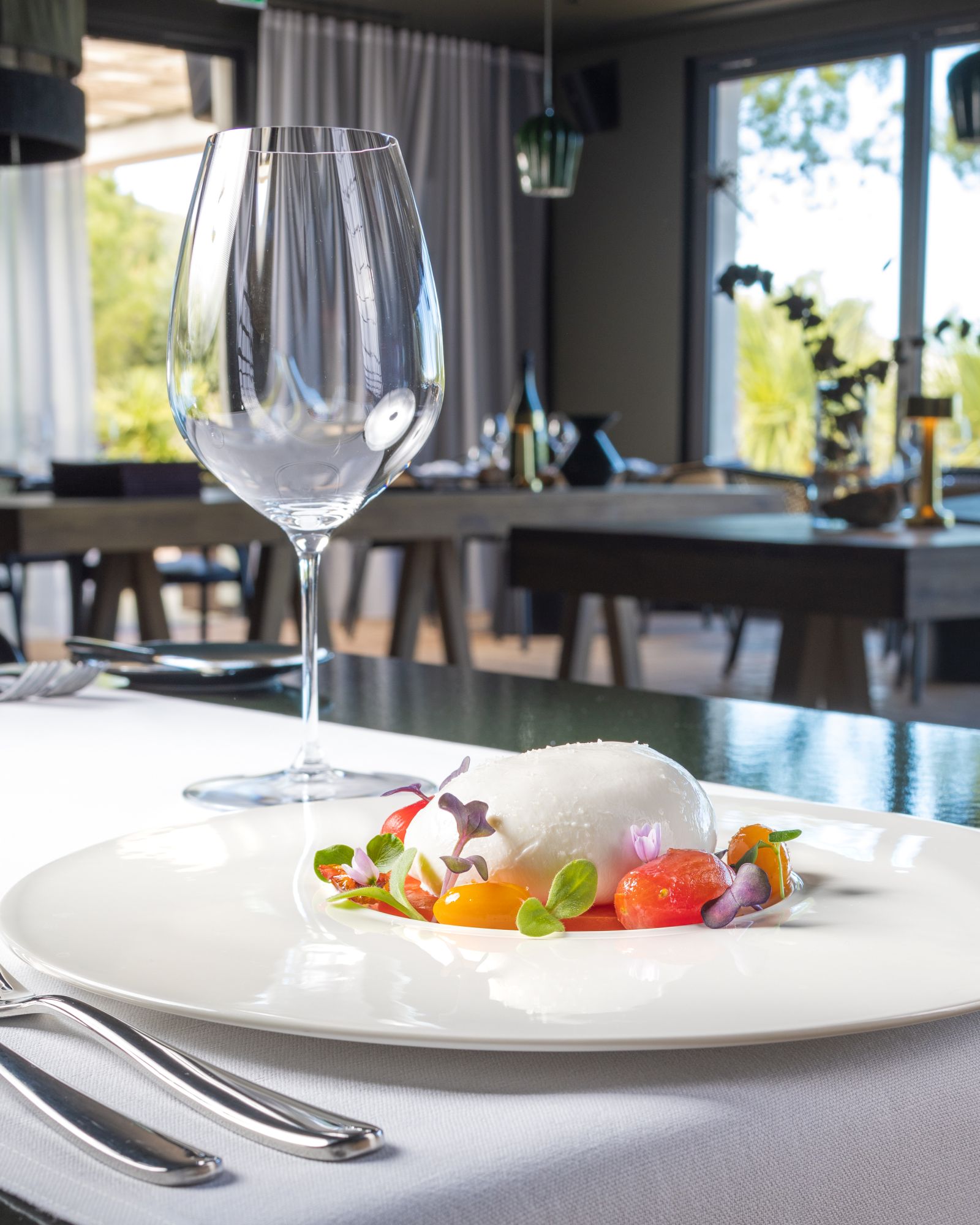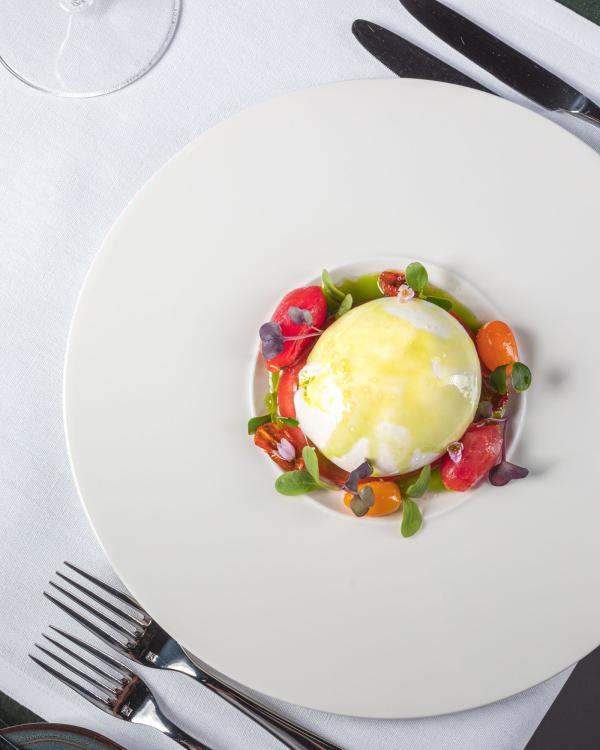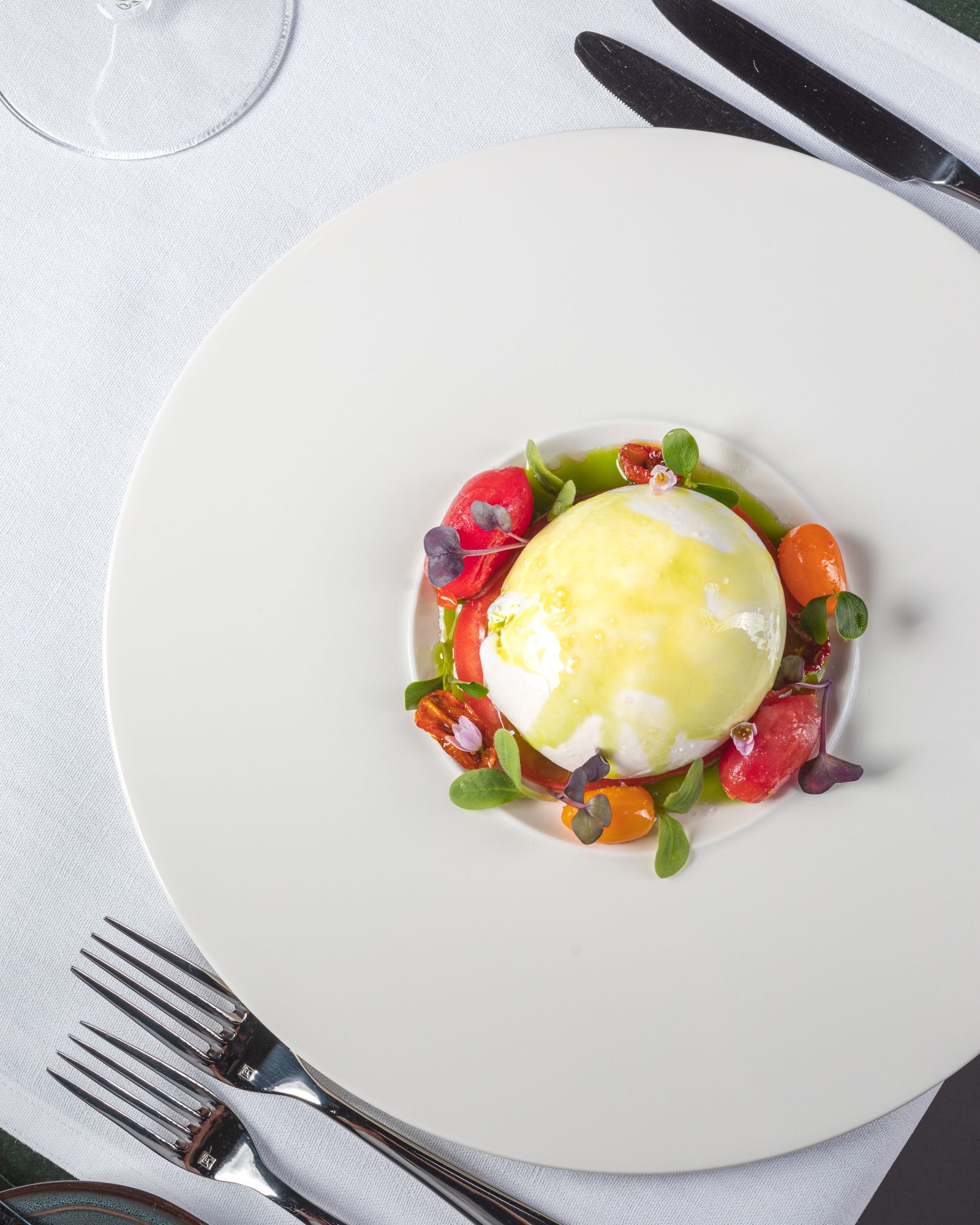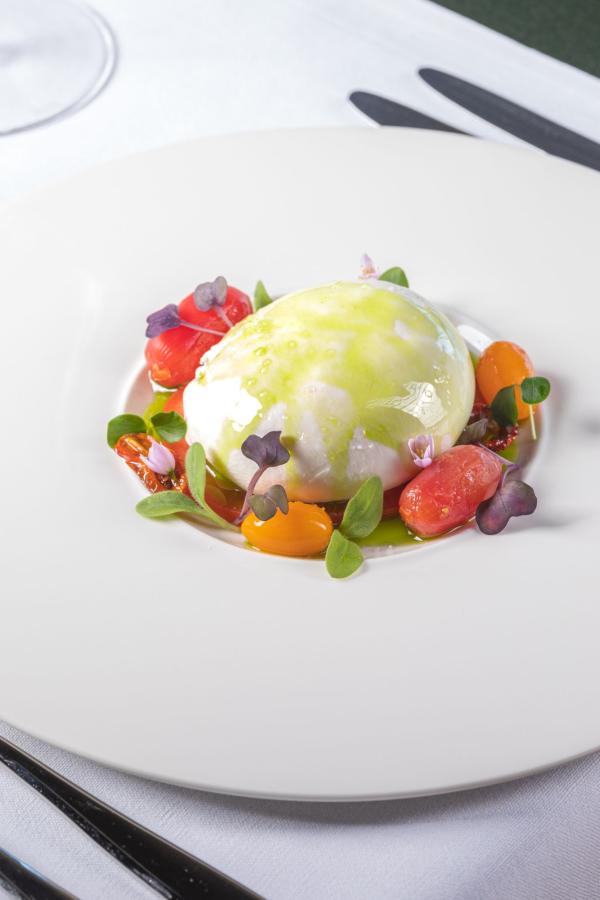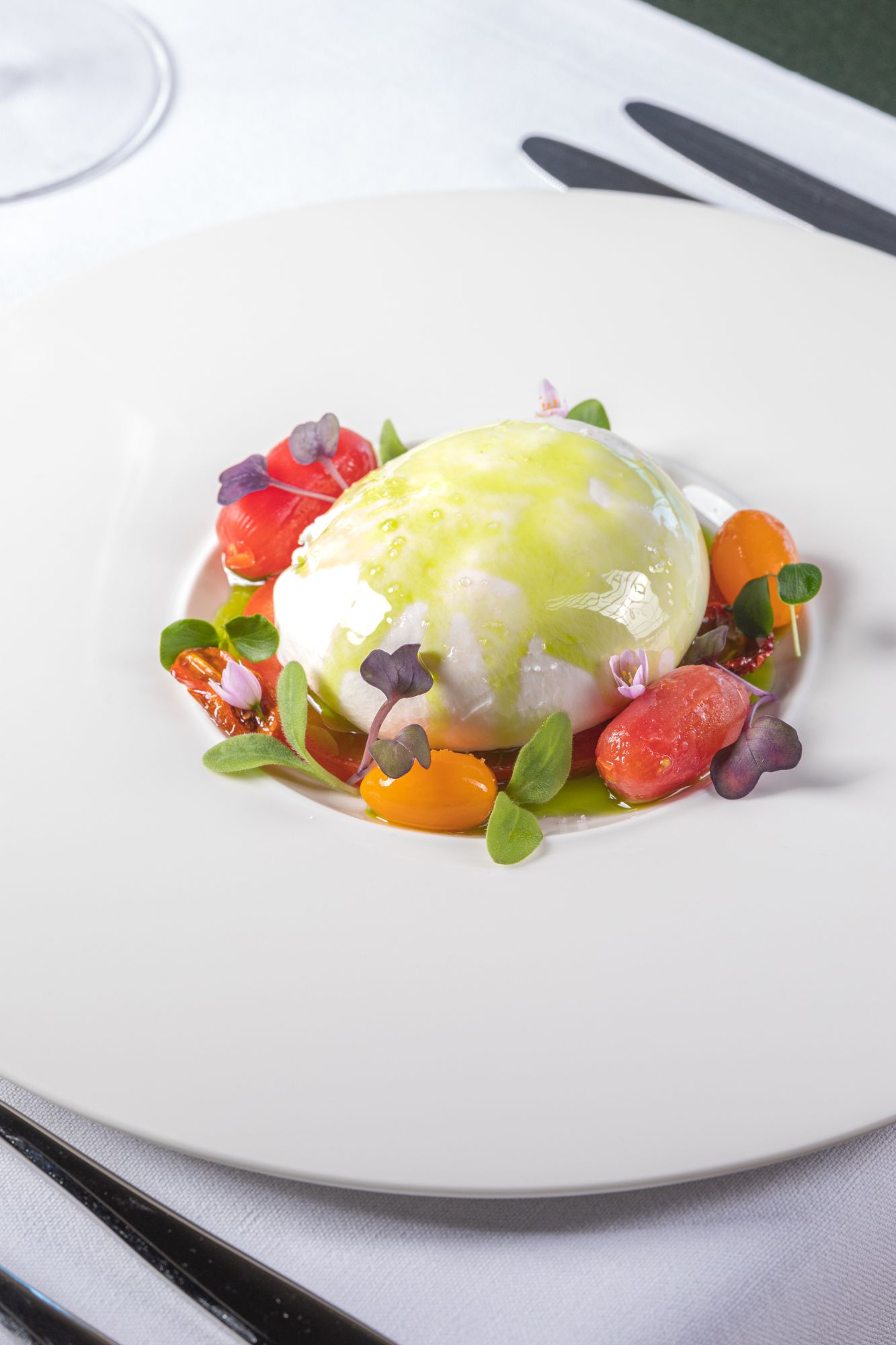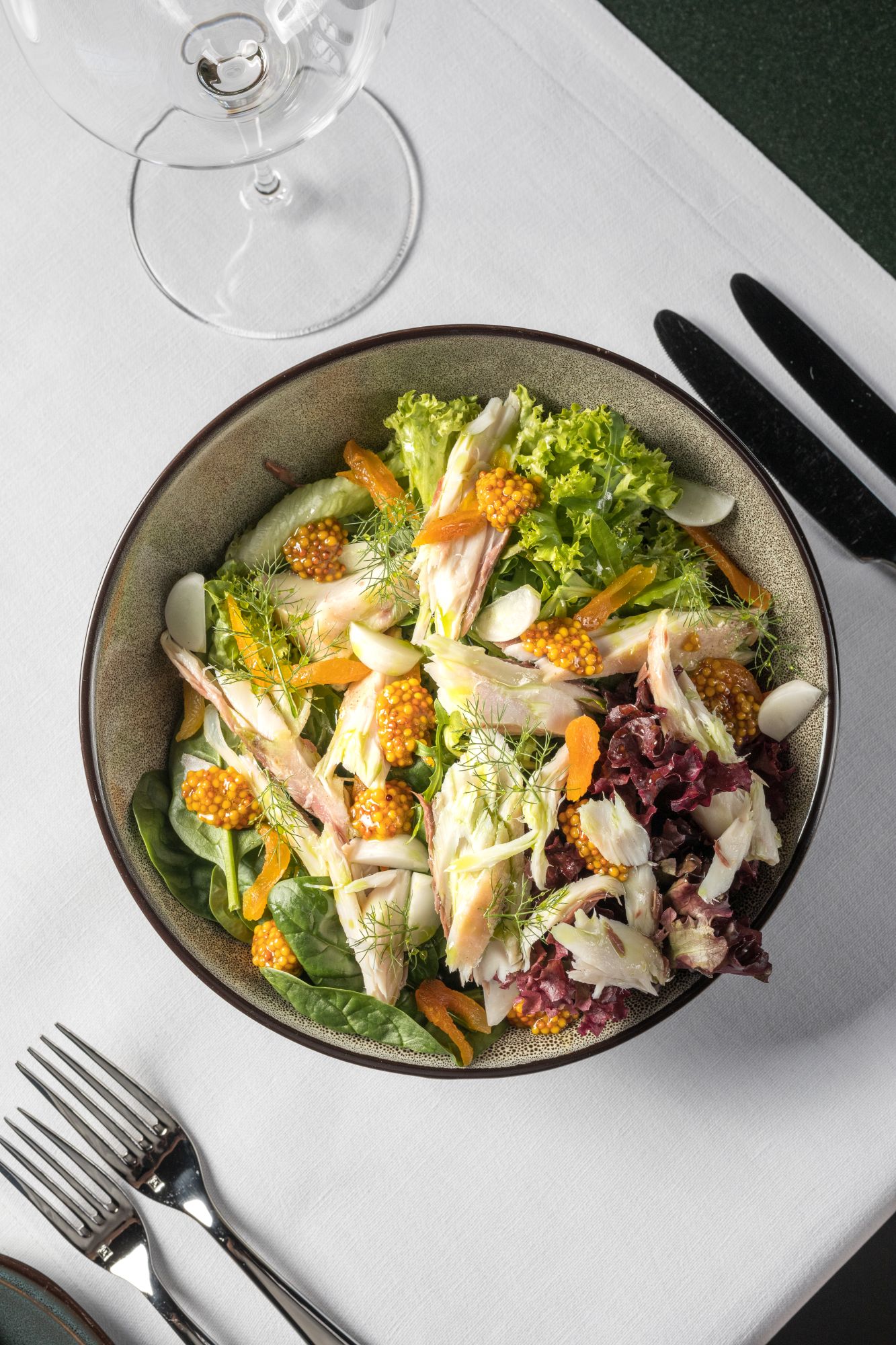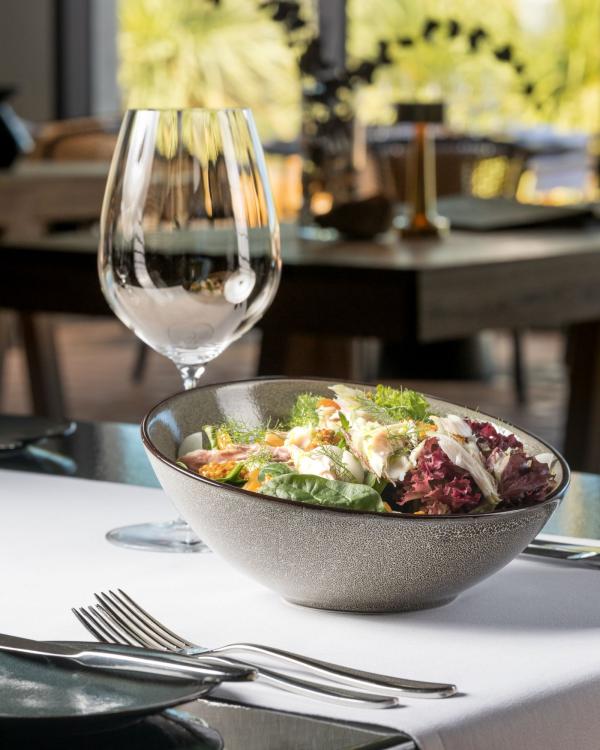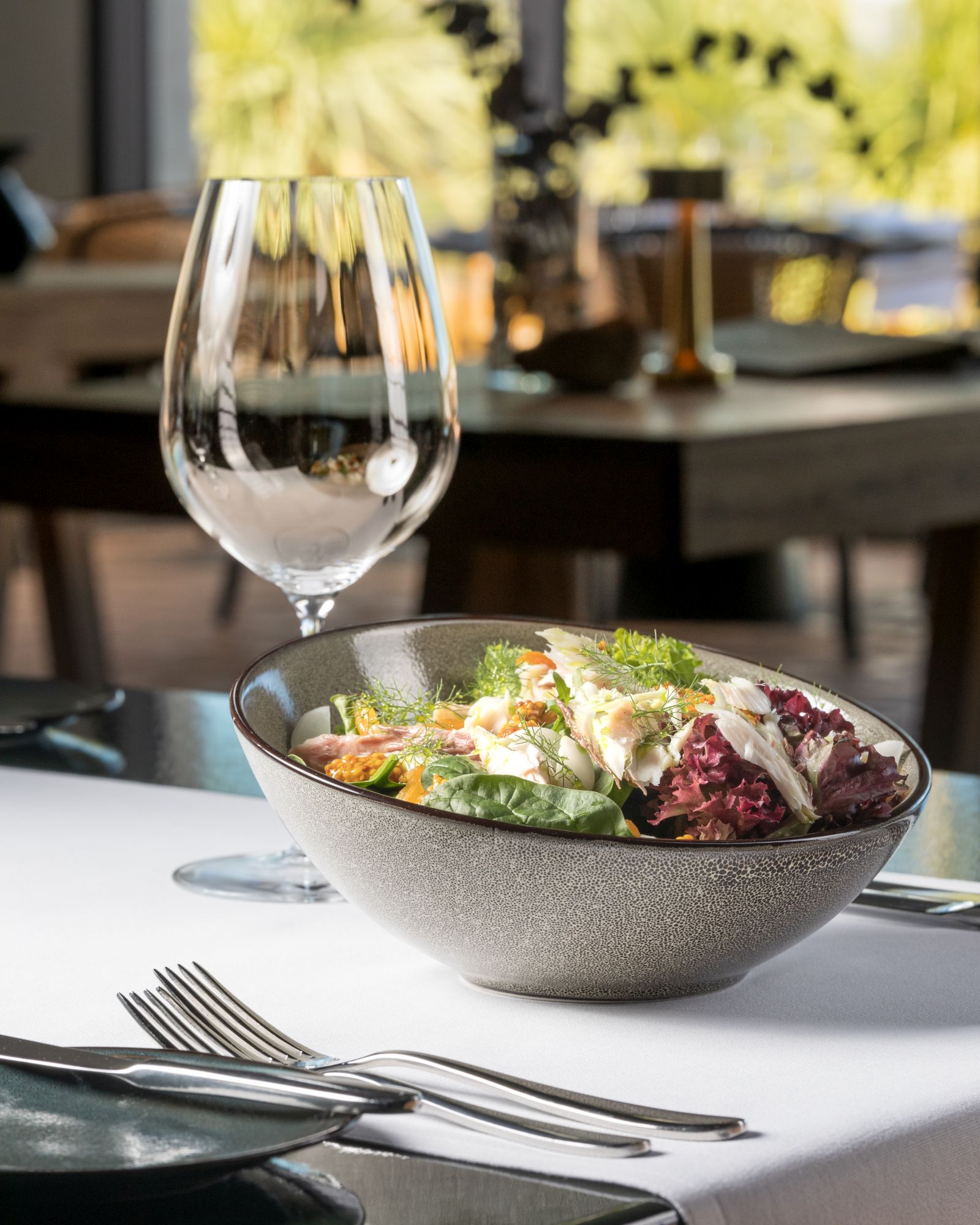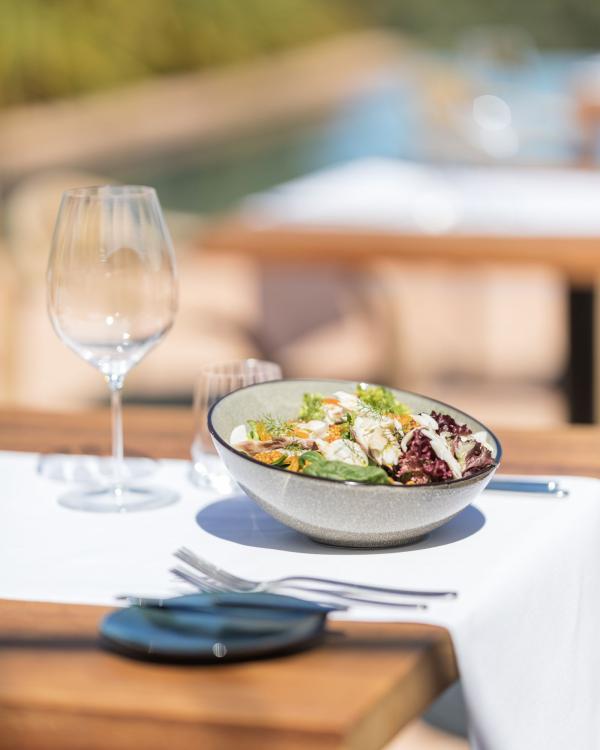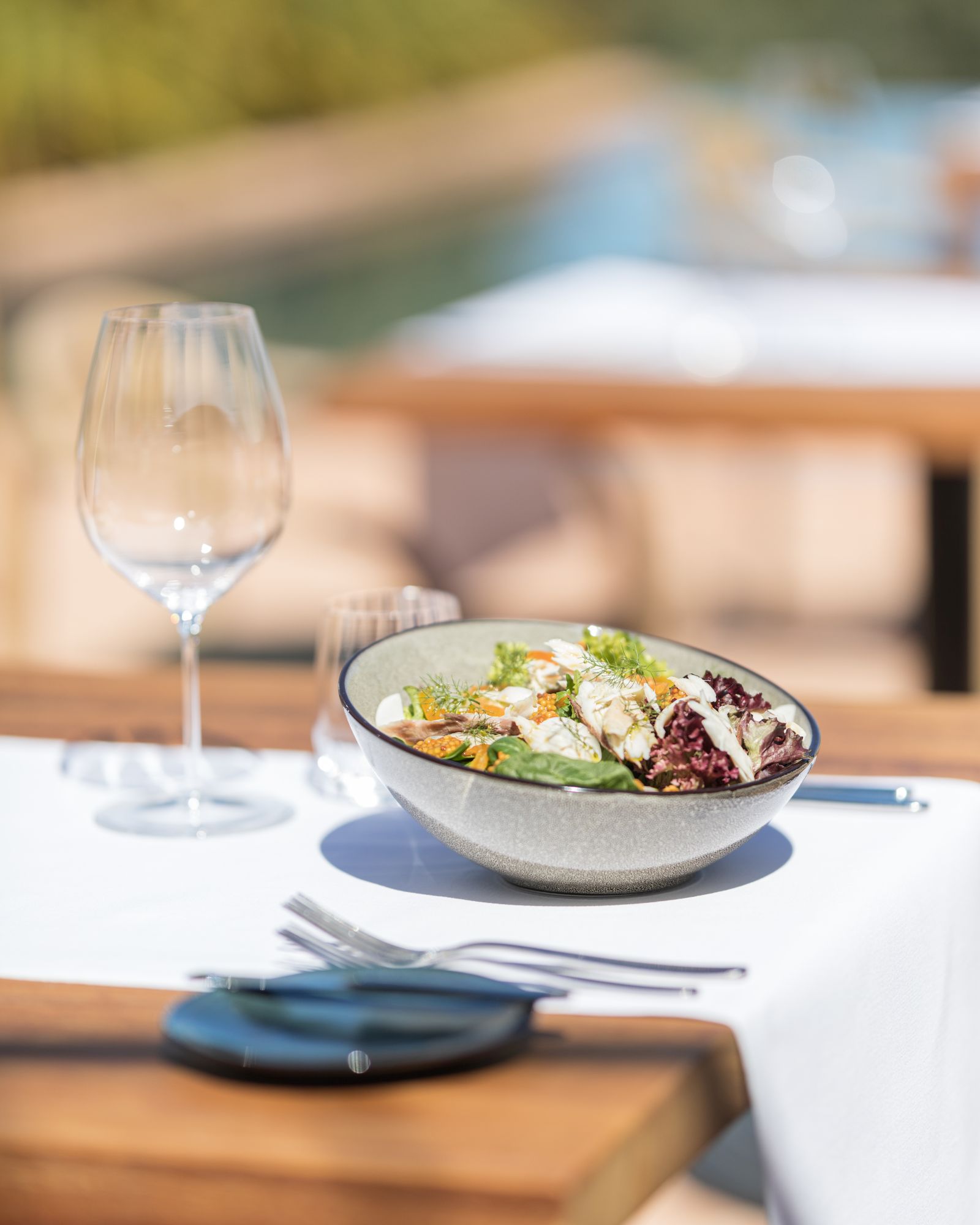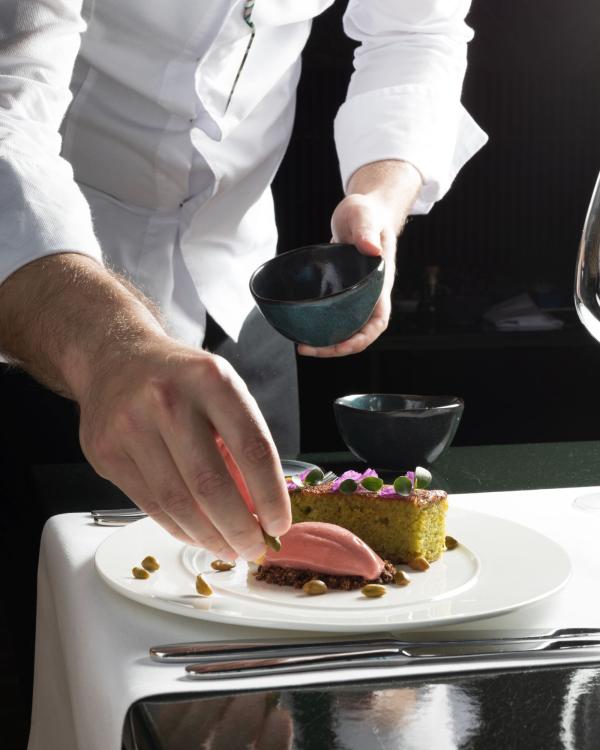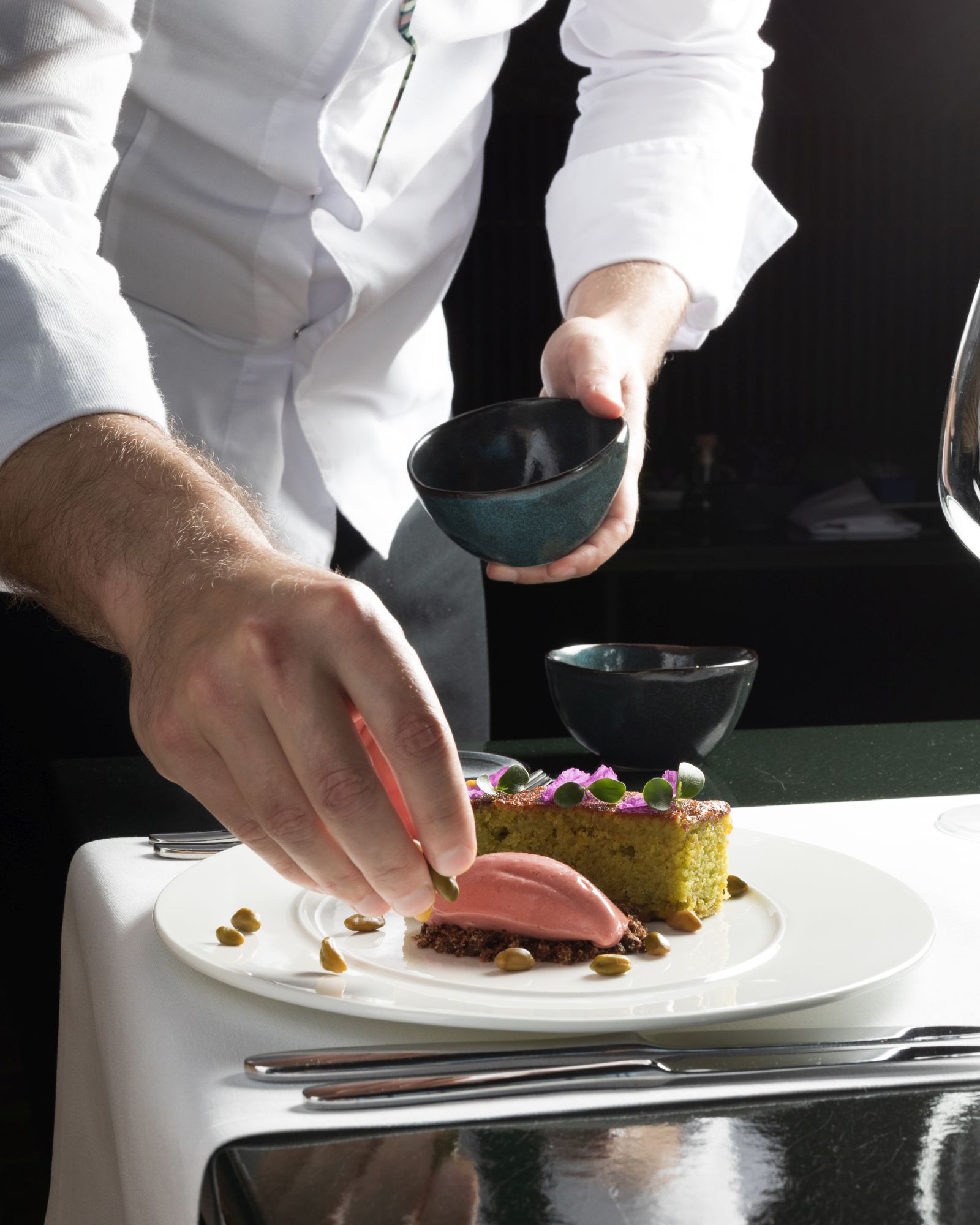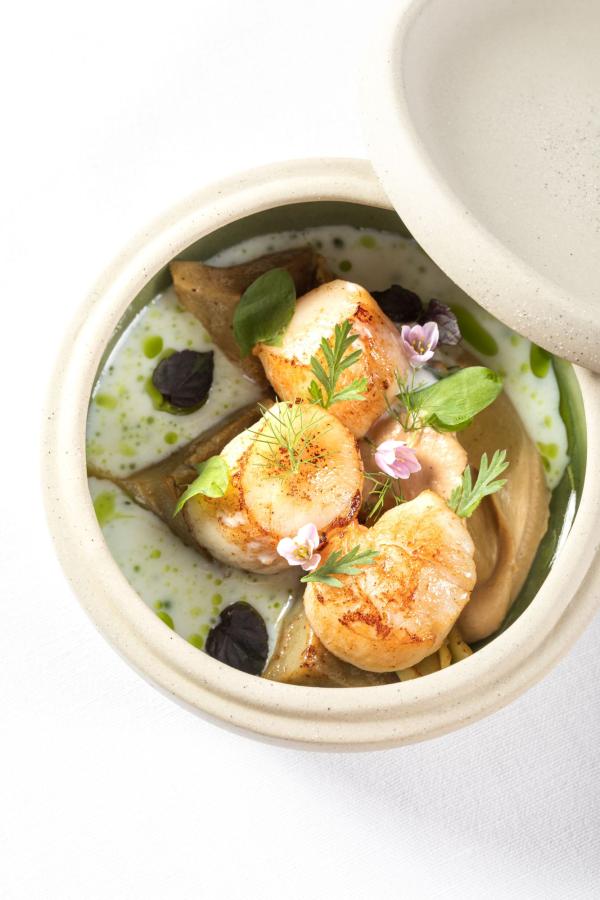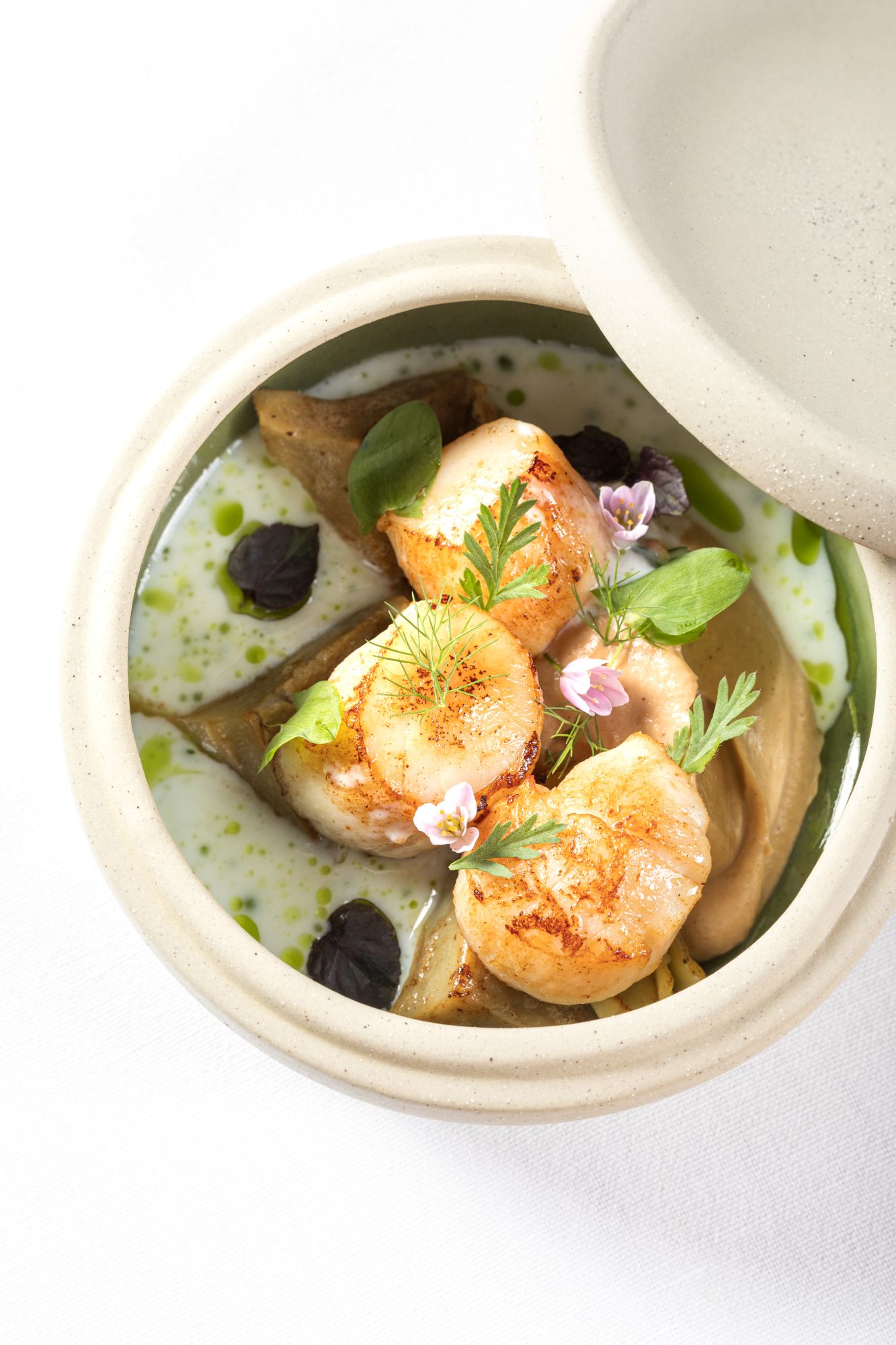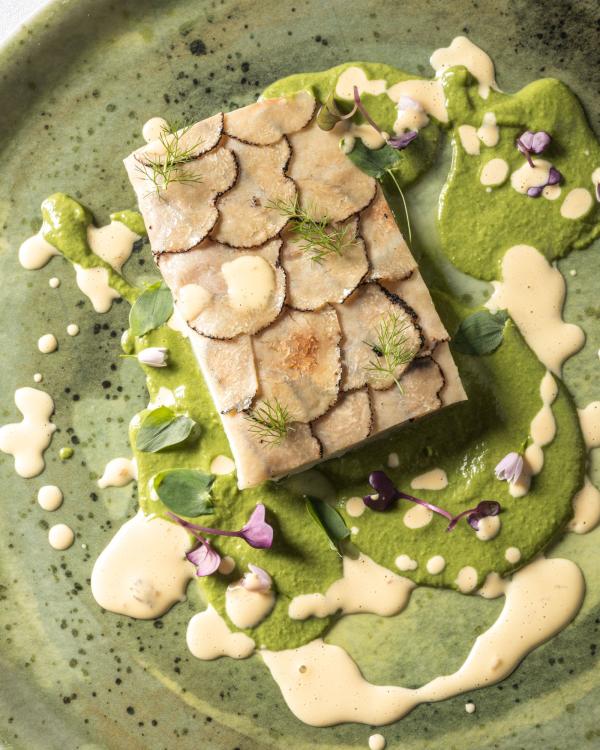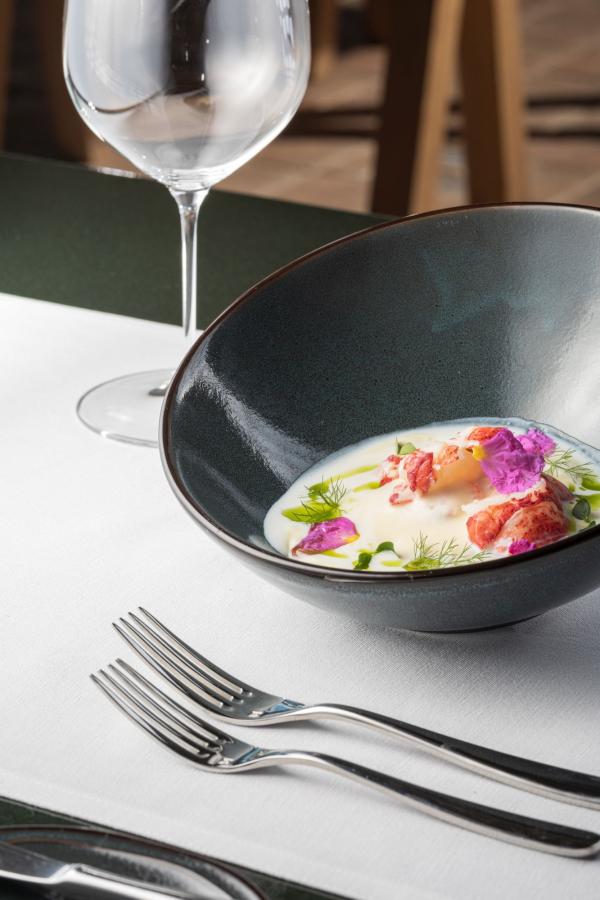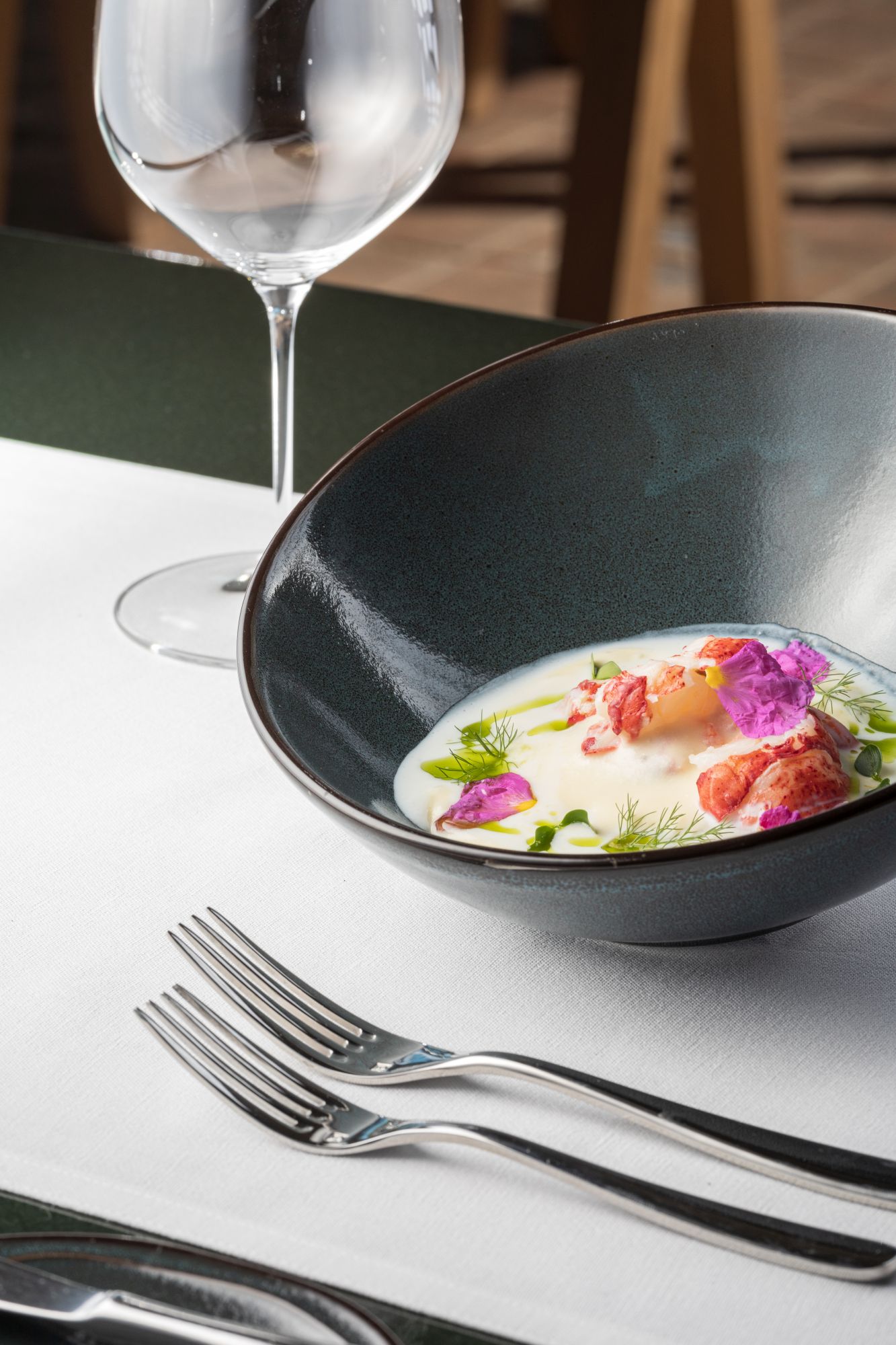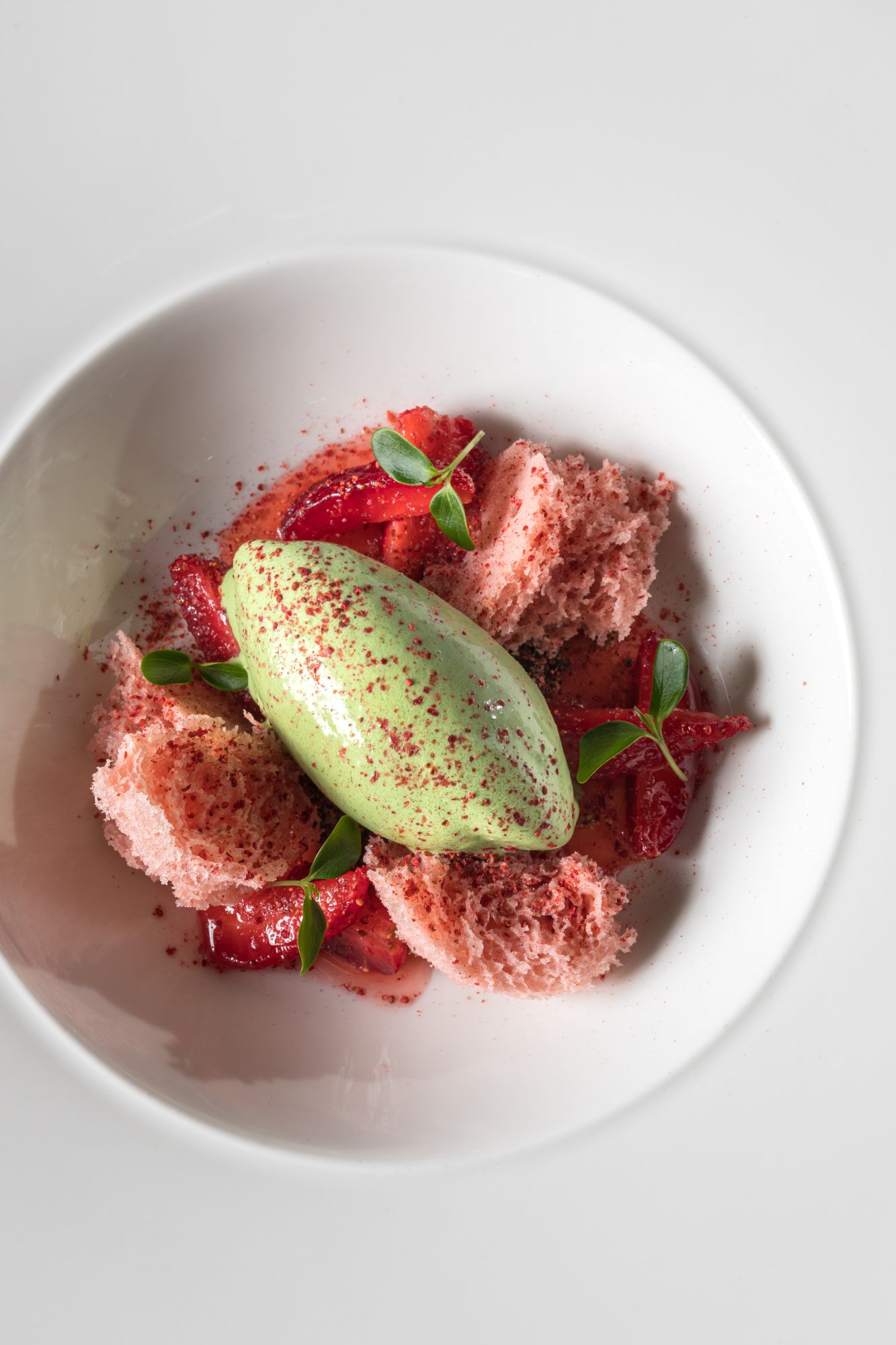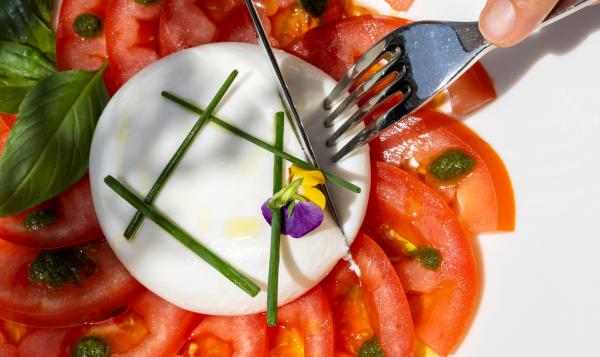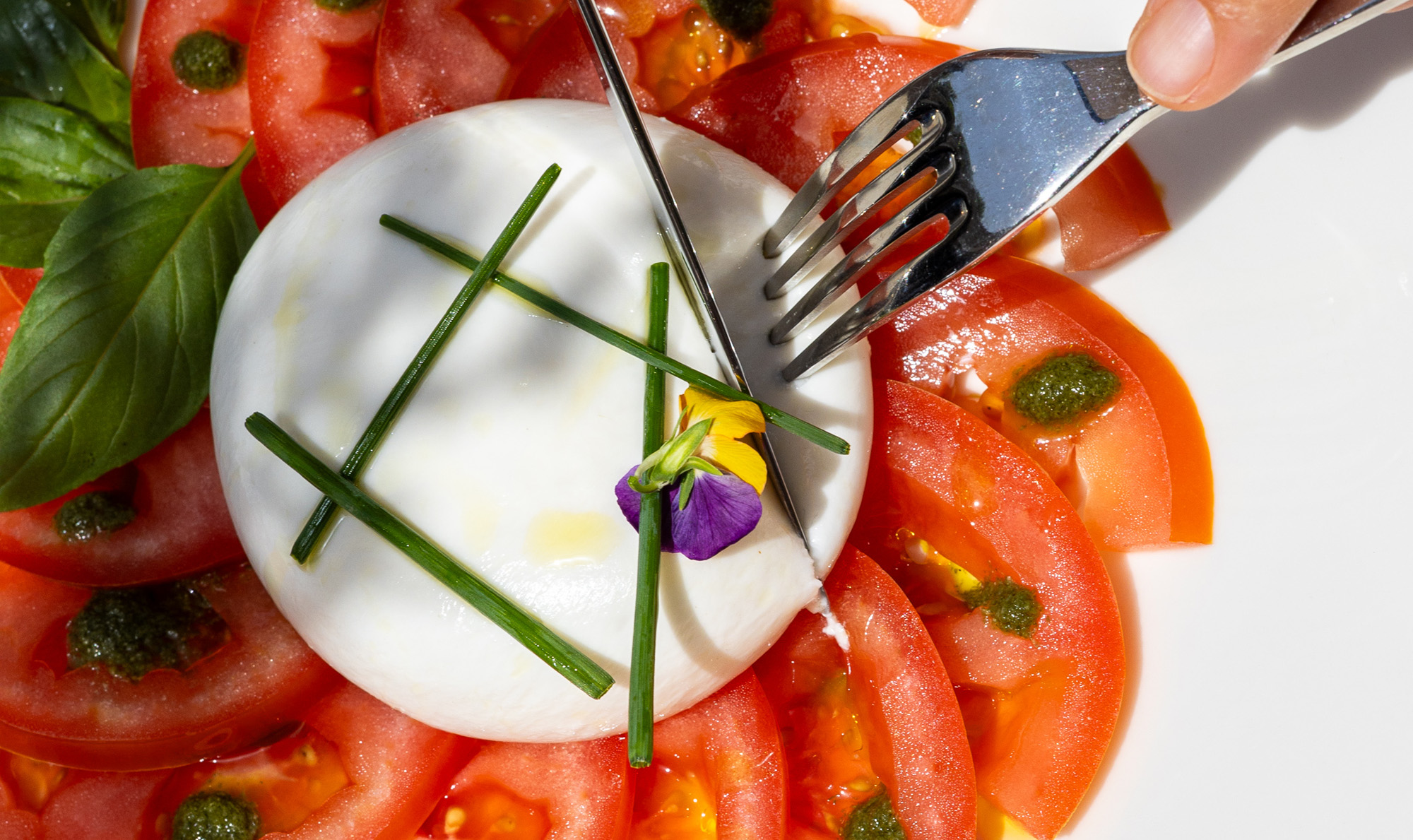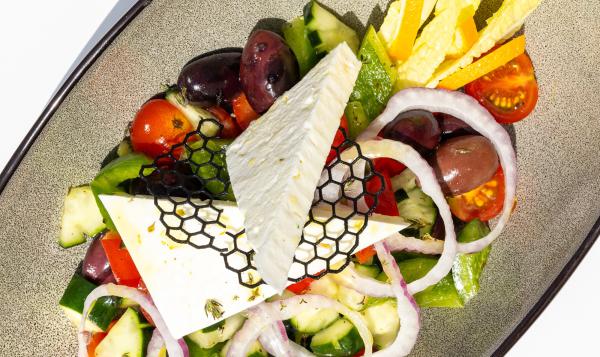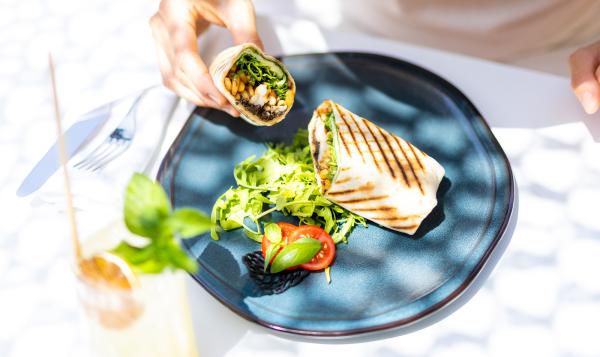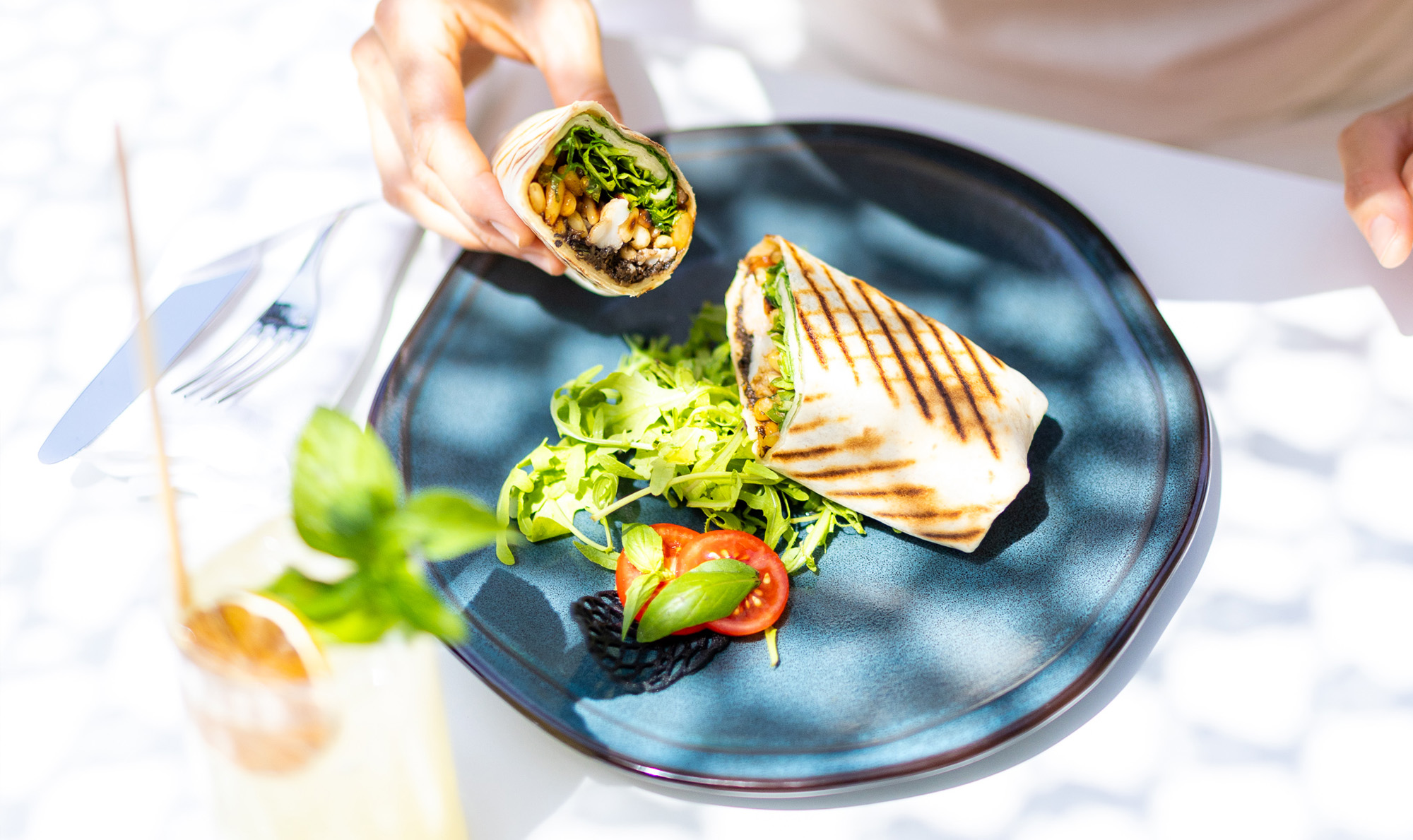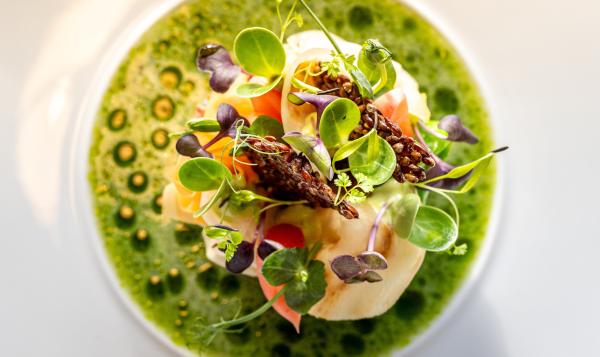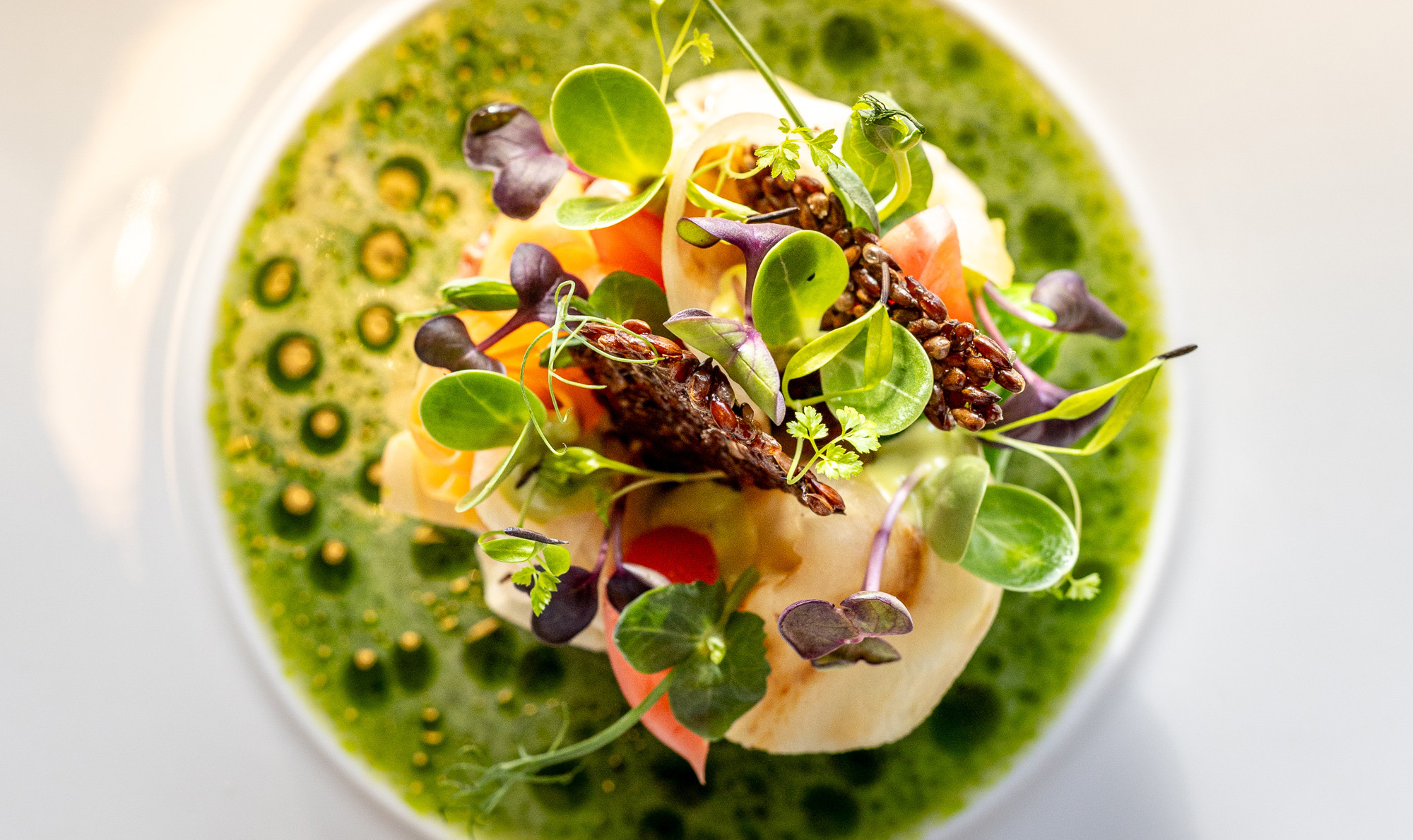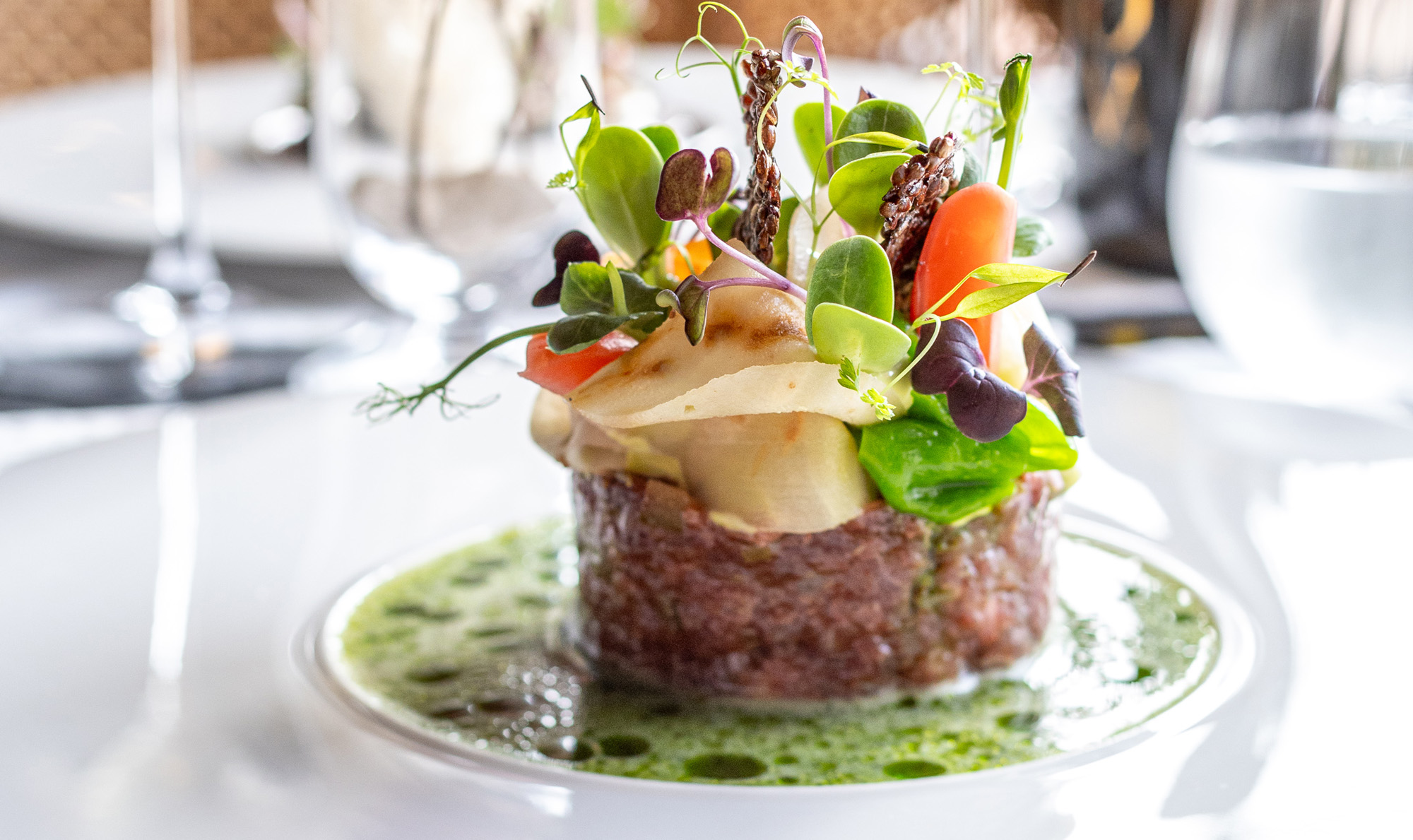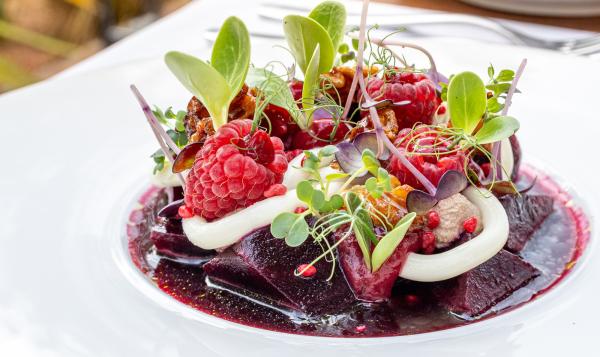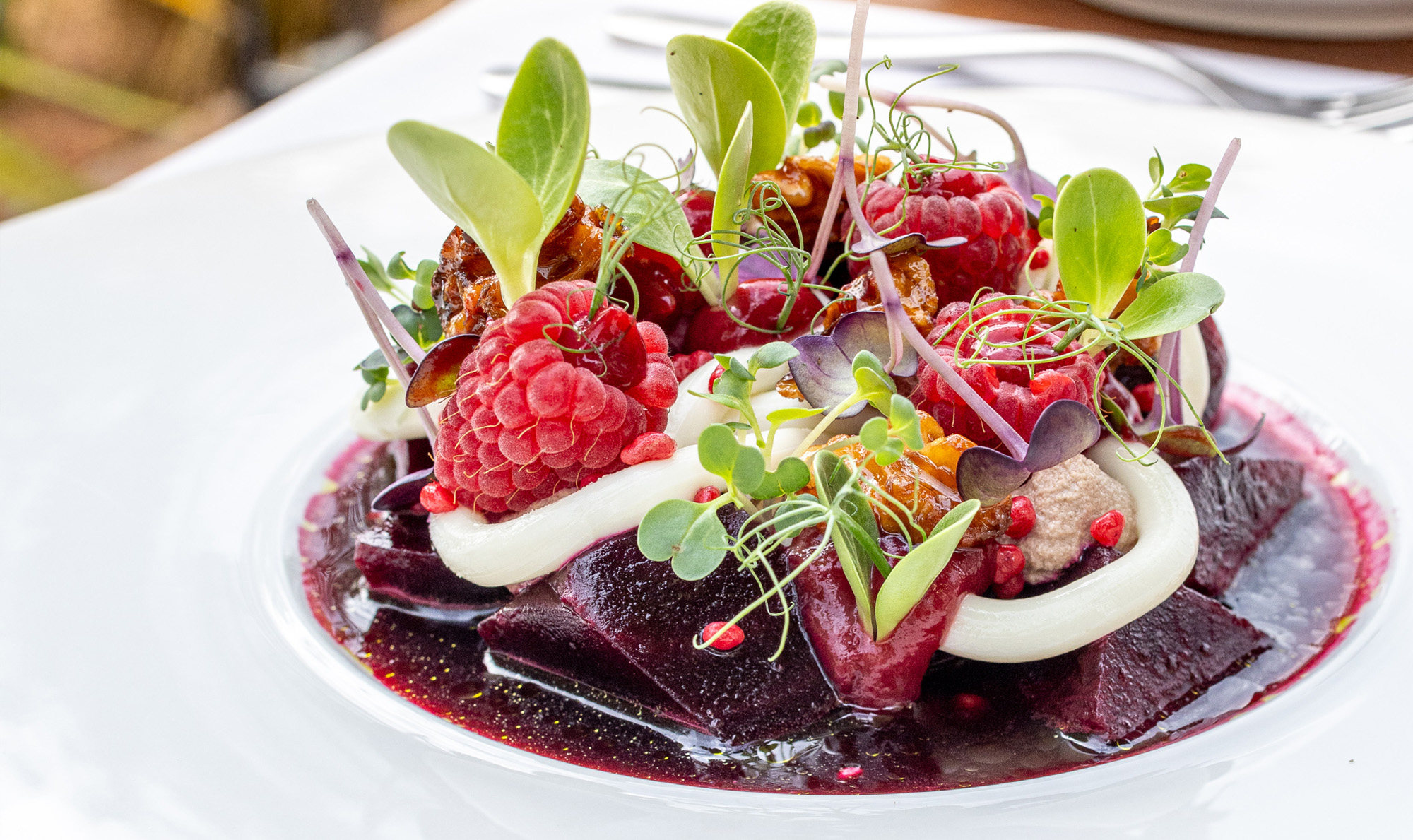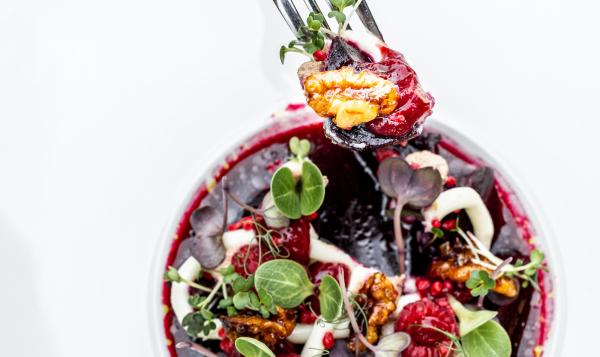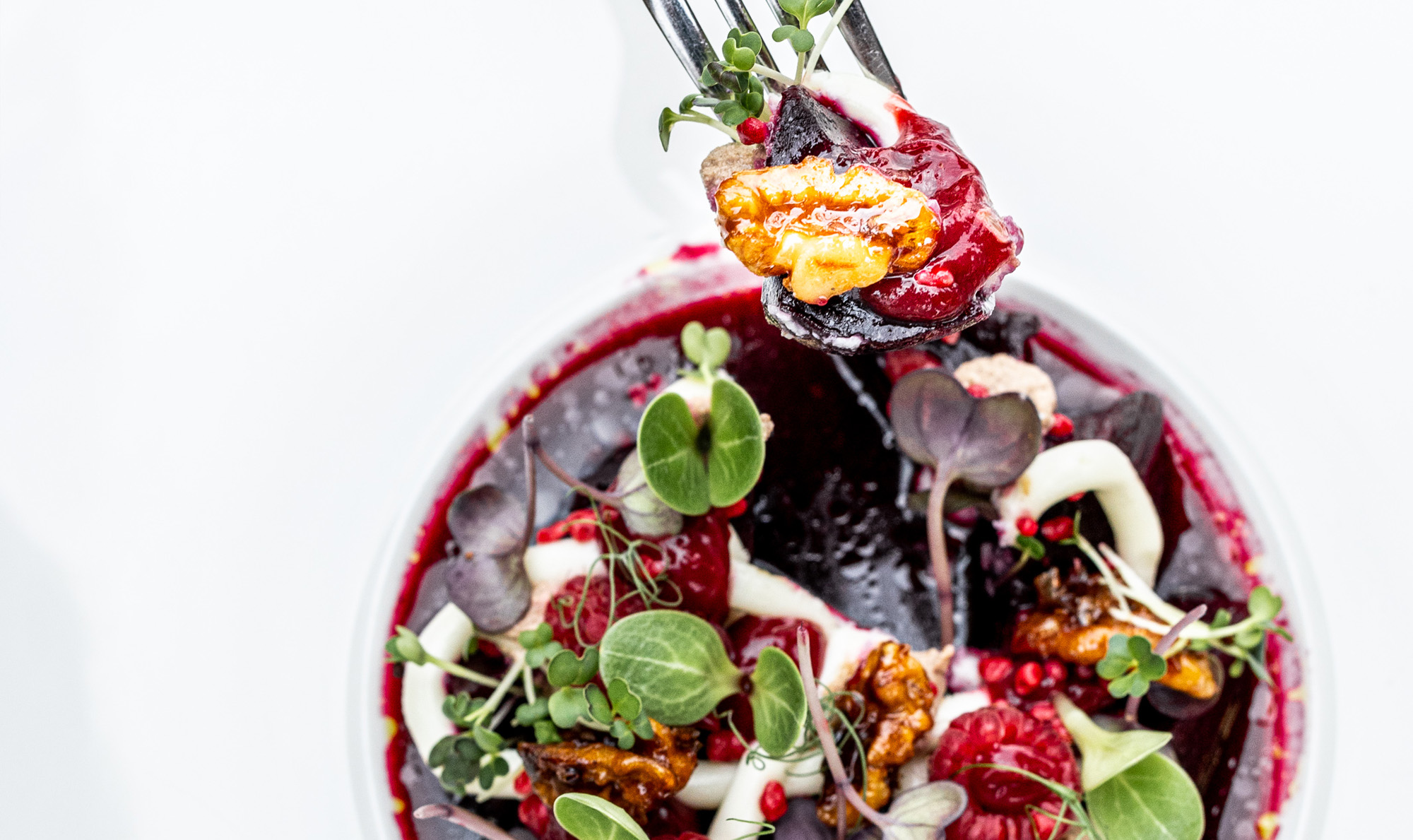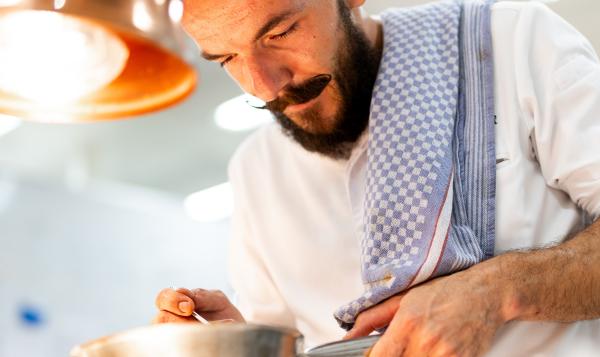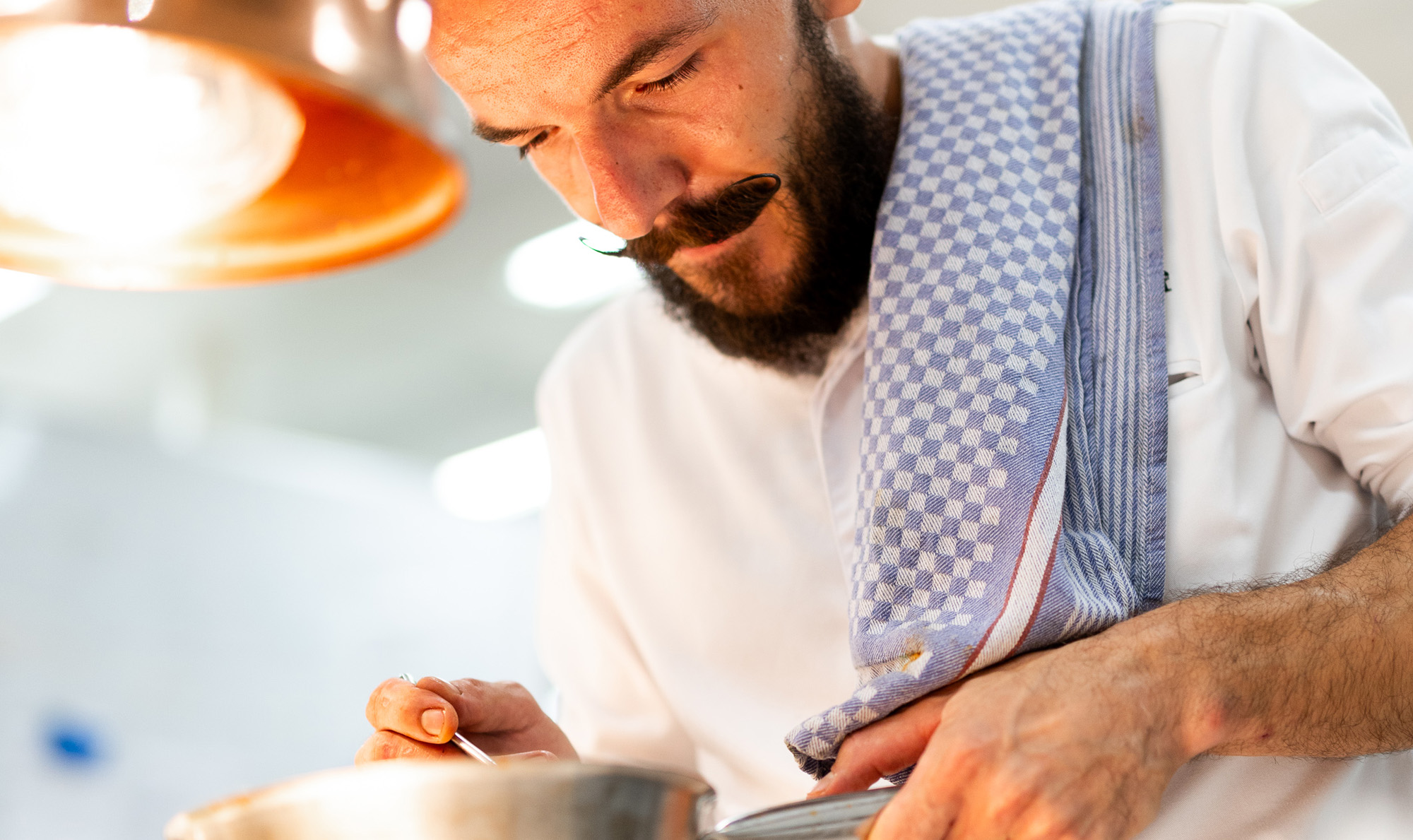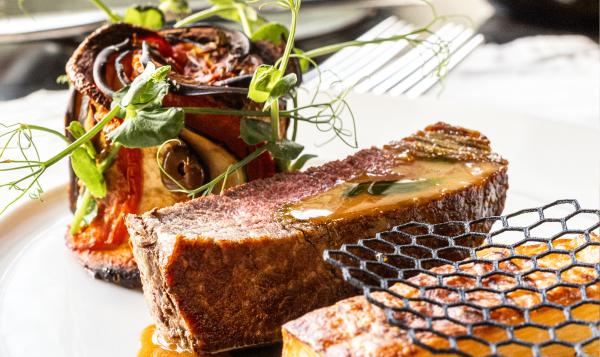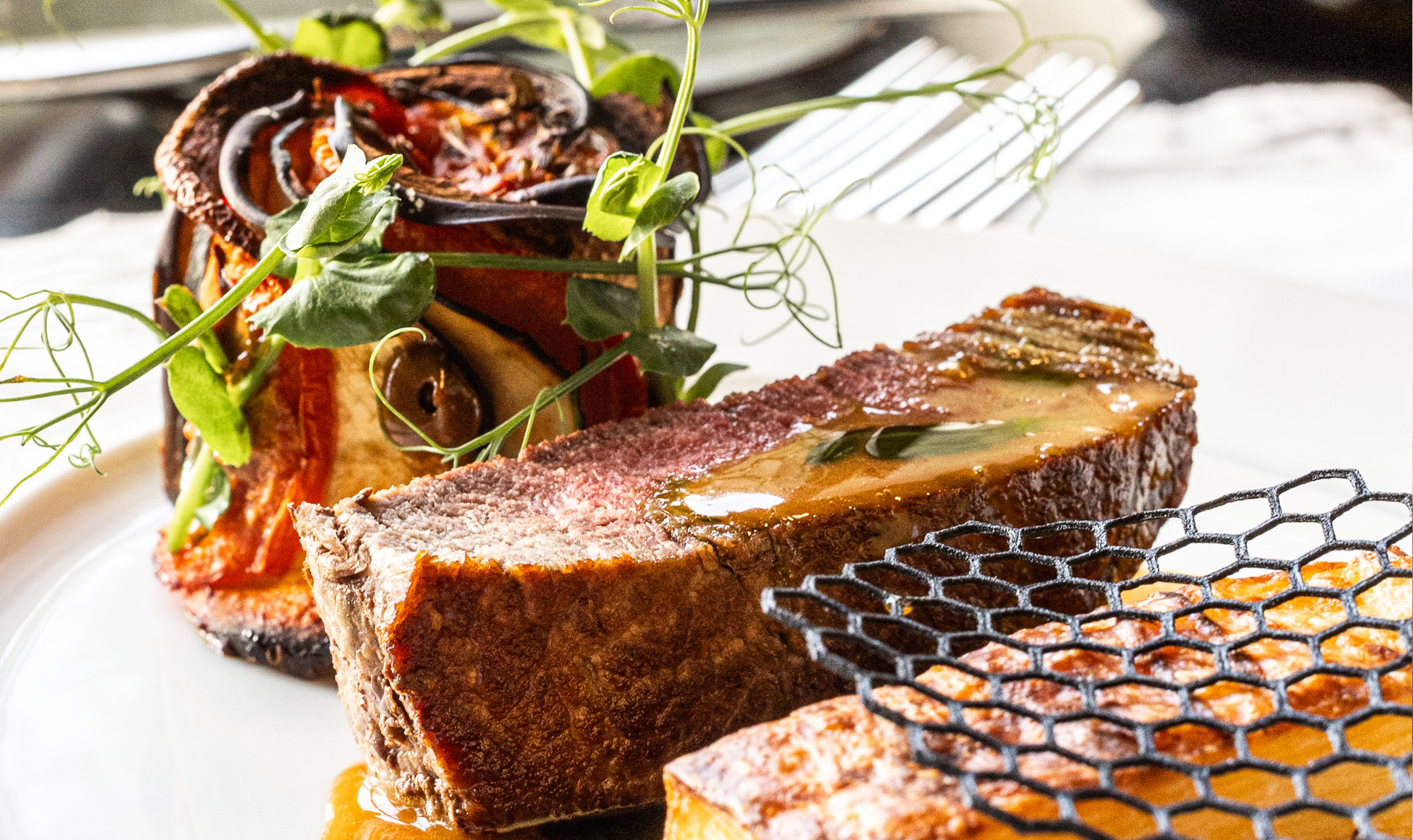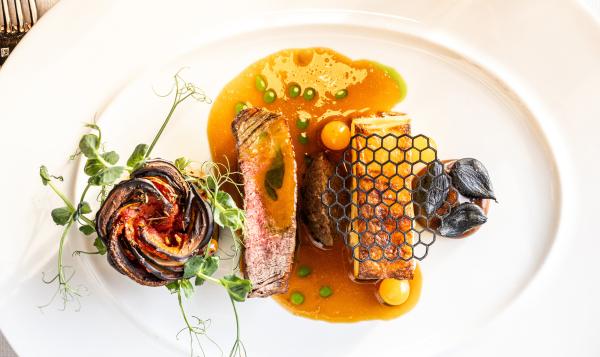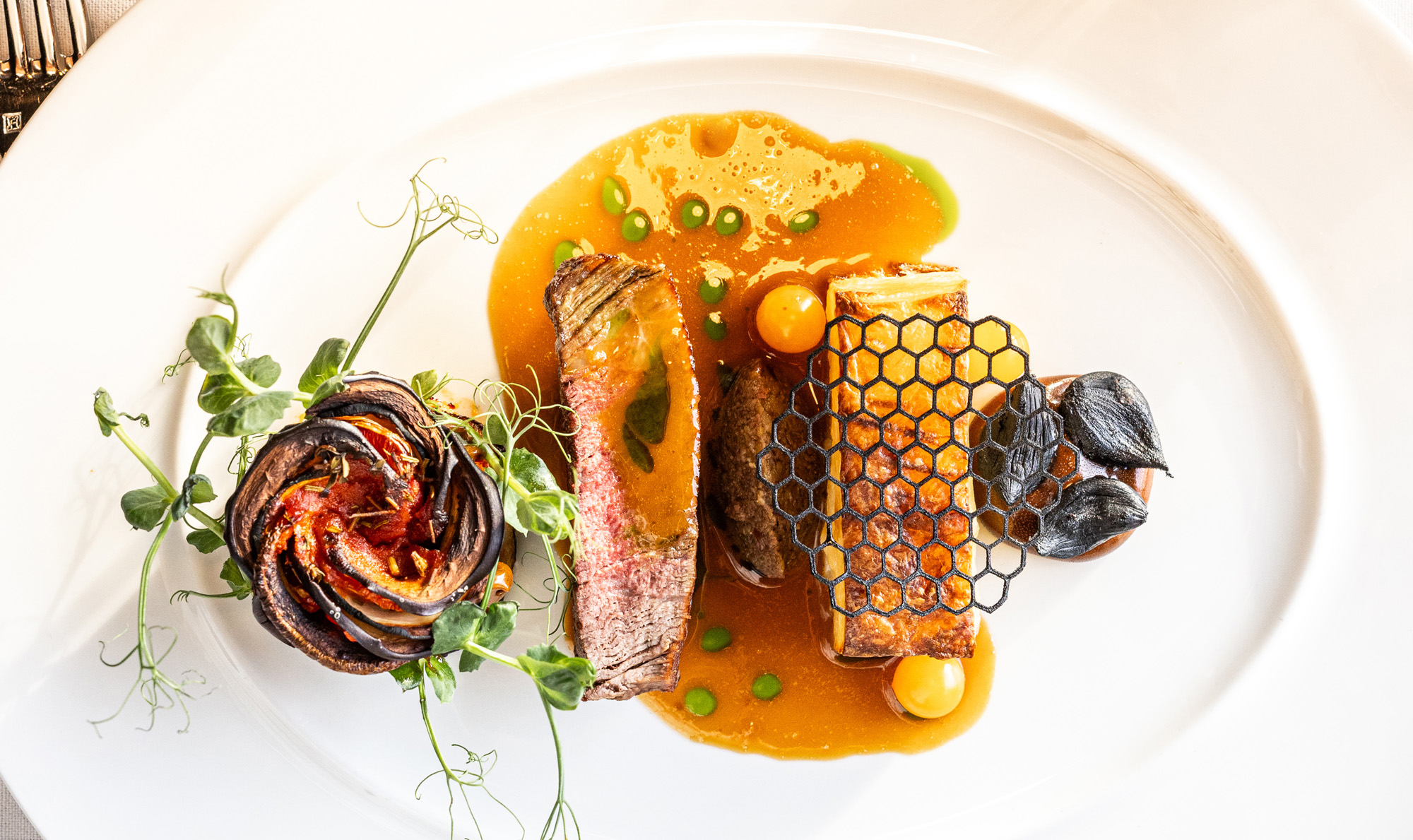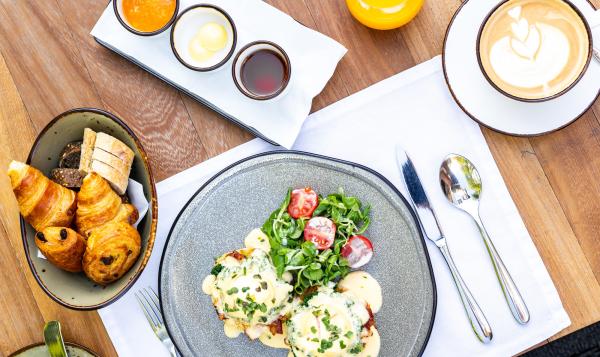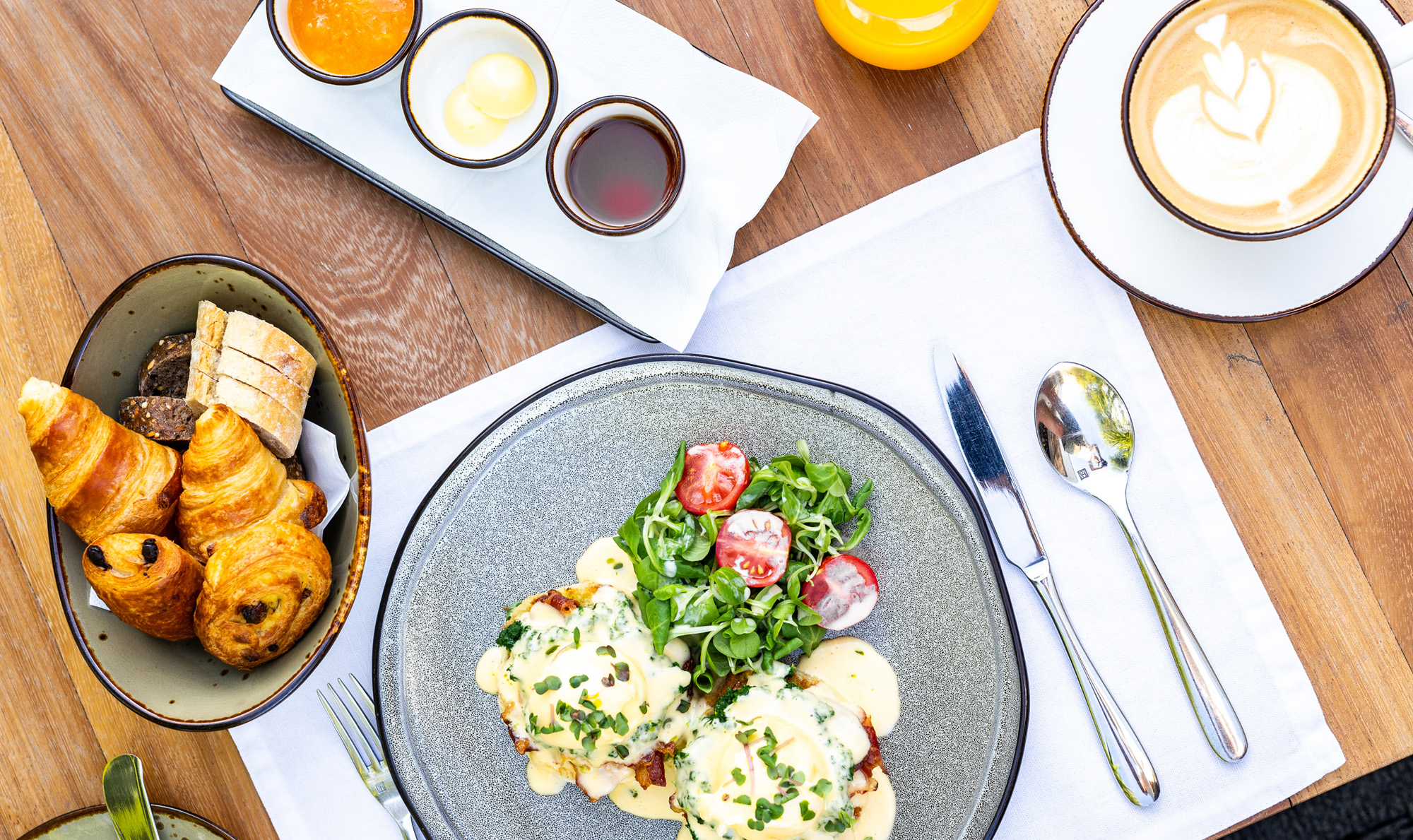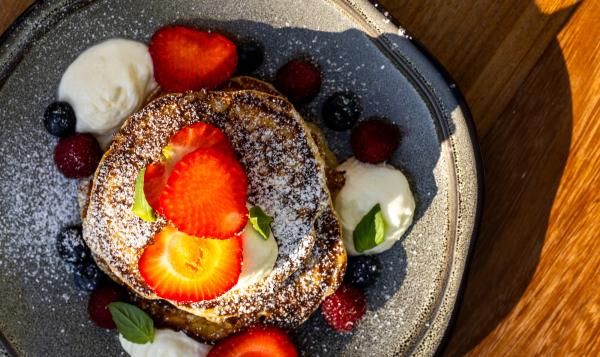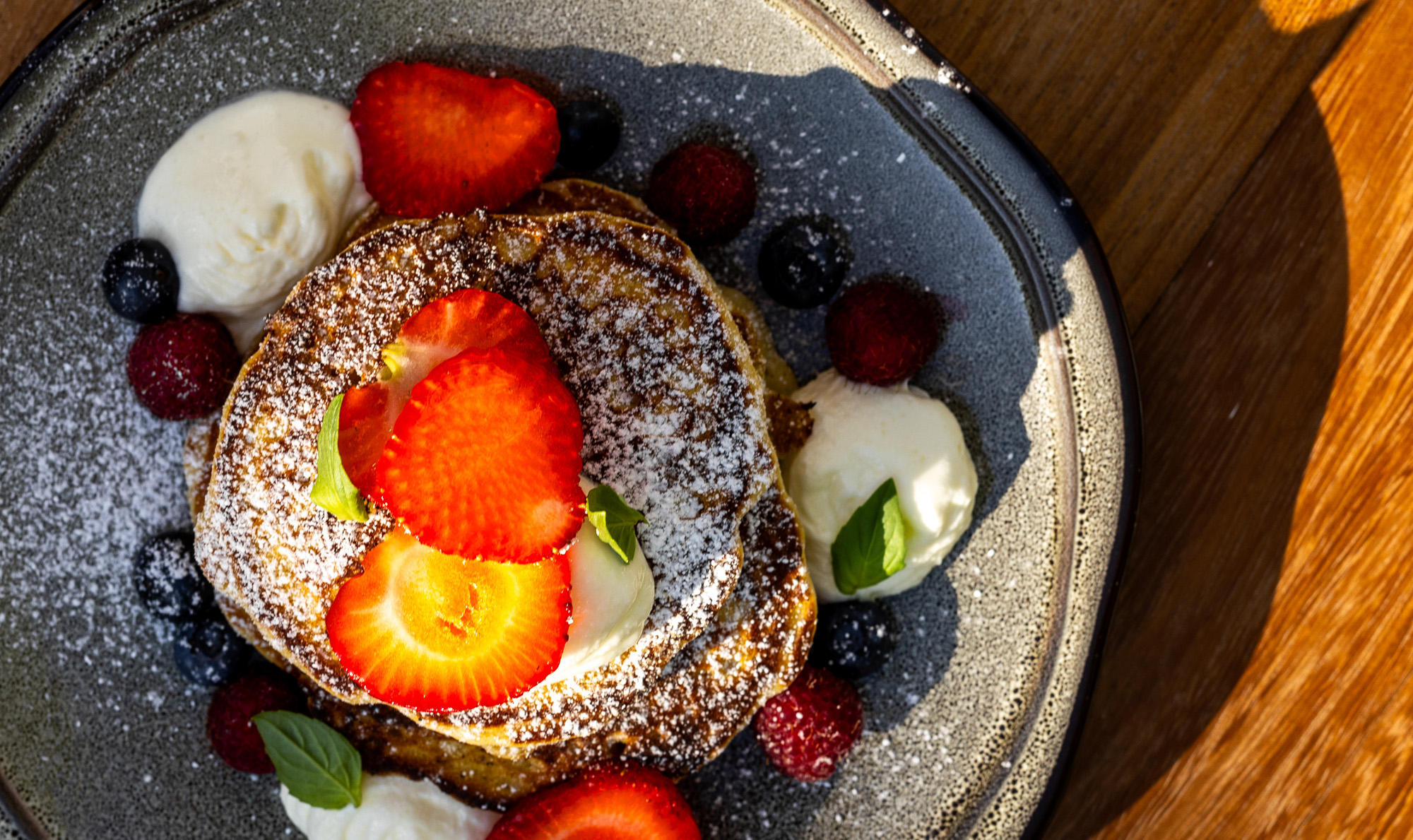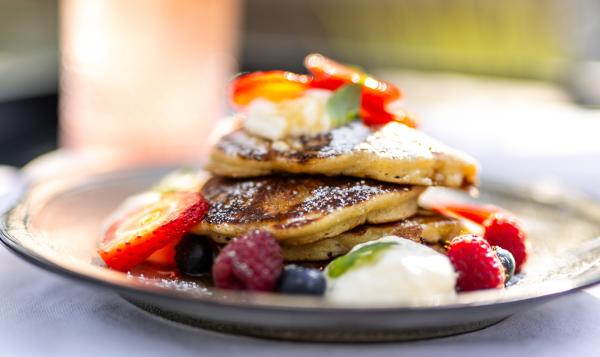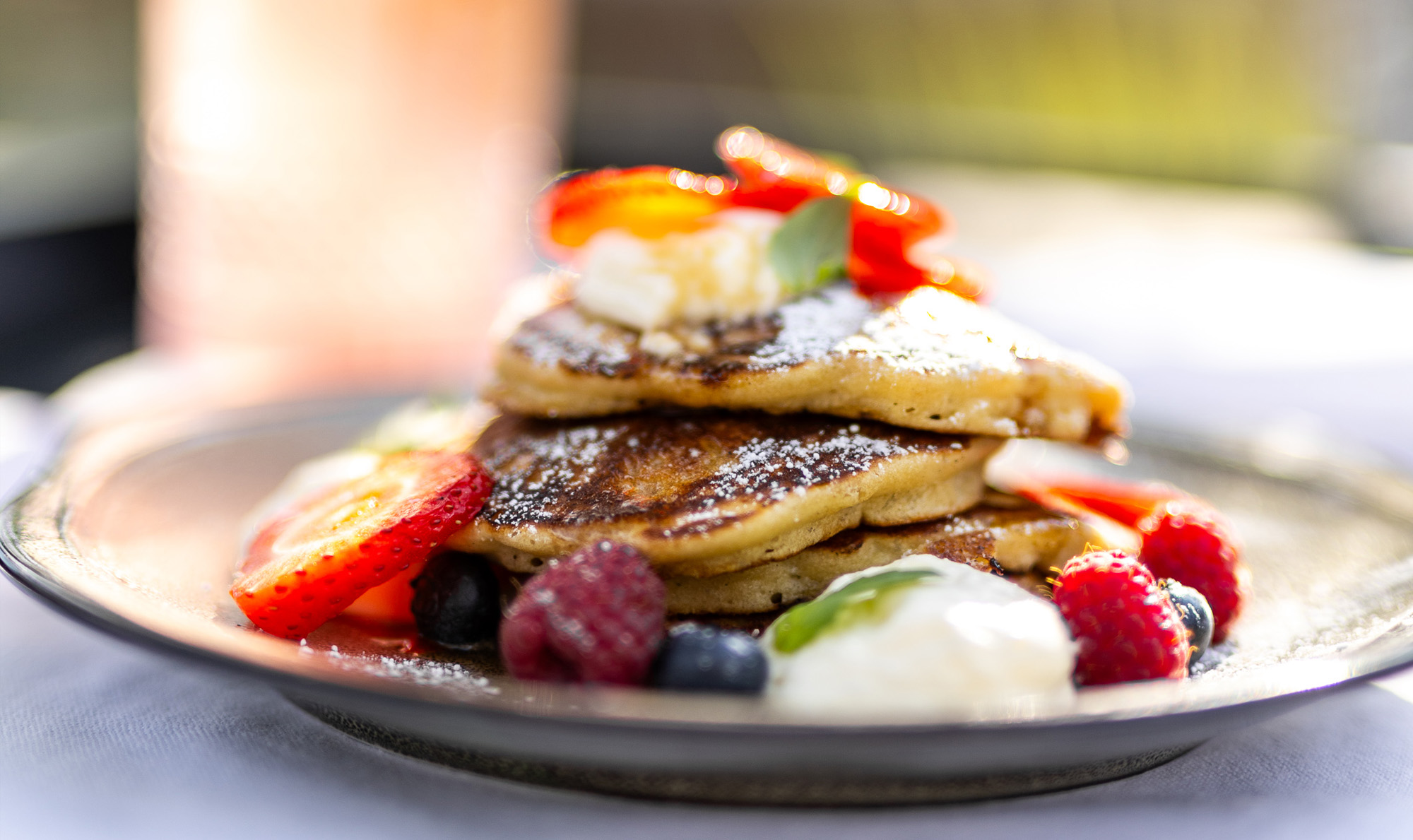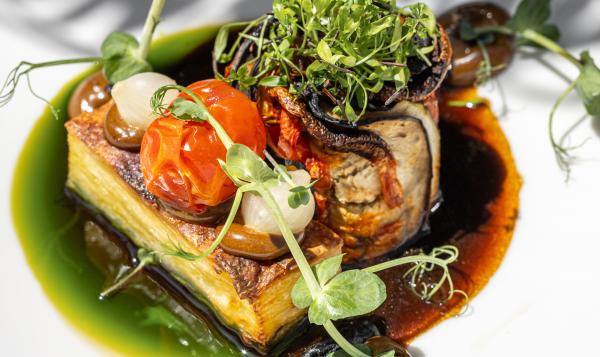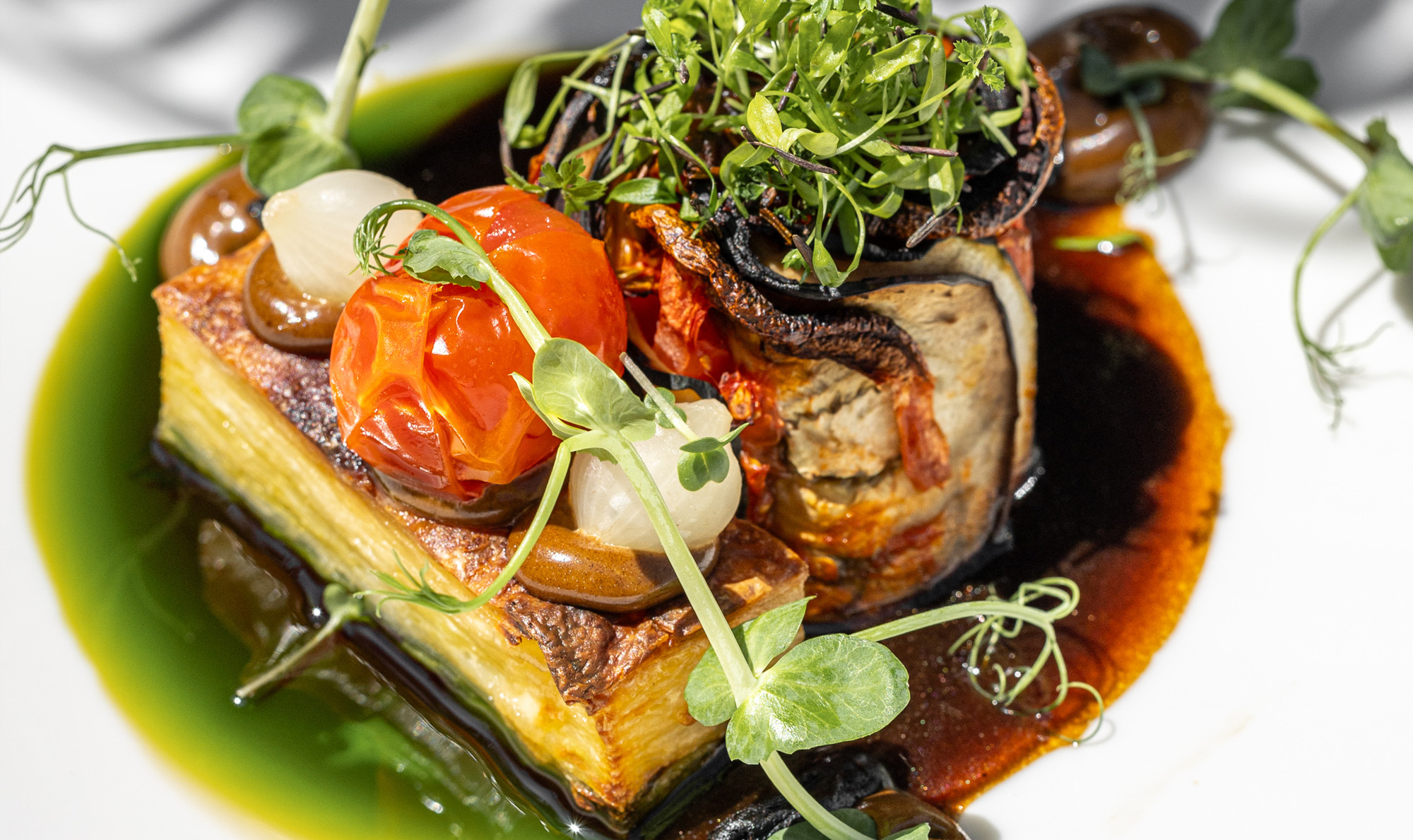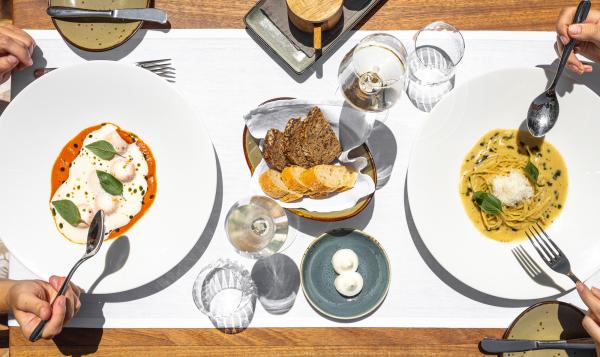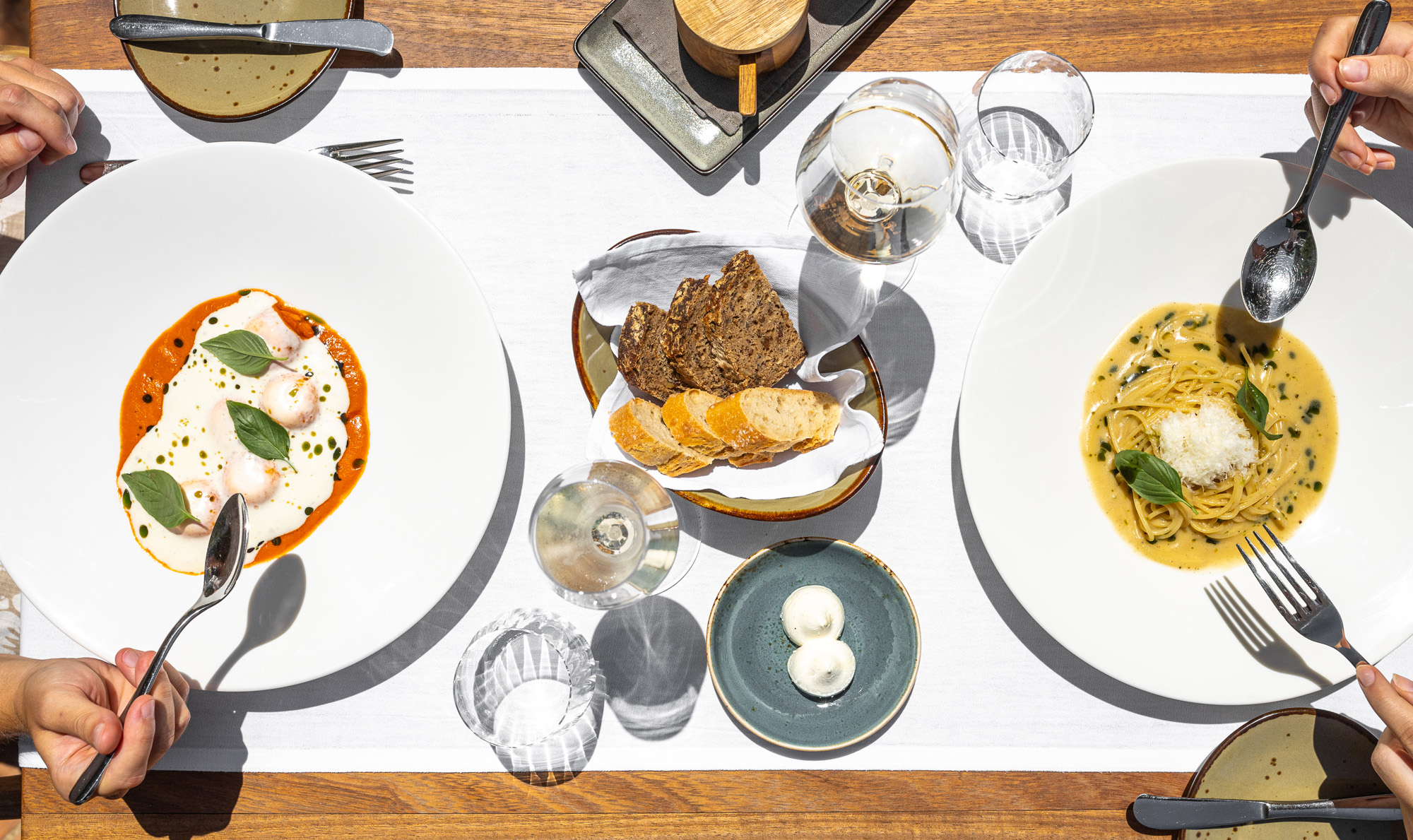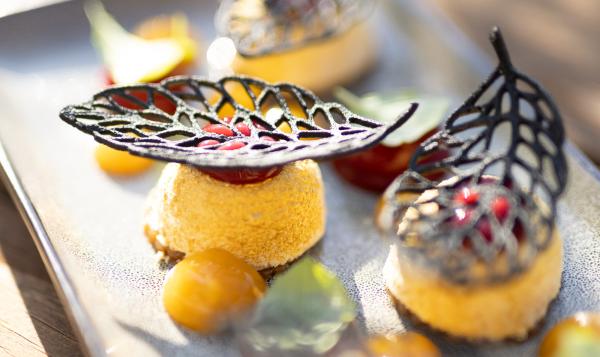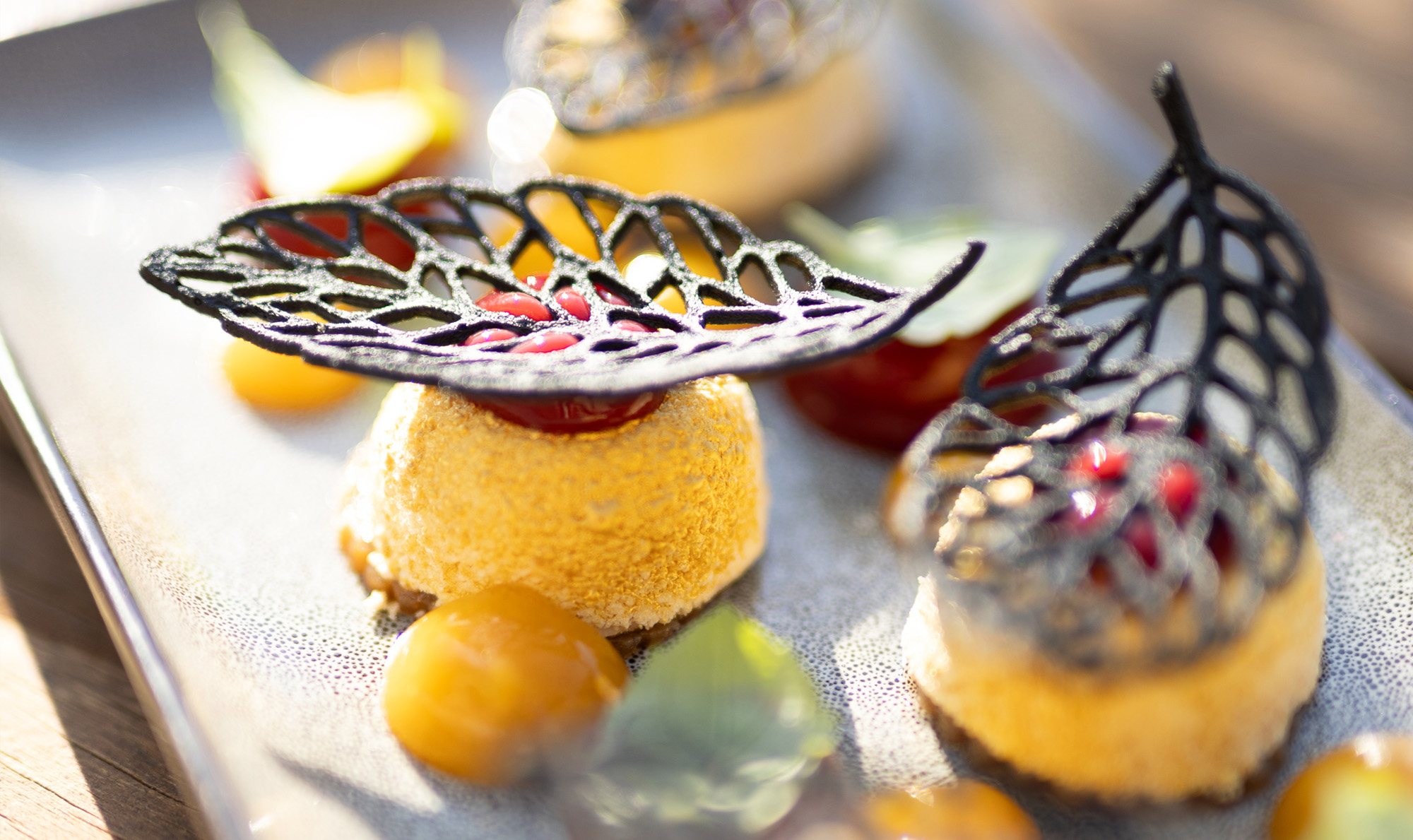 1/31
"Food is everything we are. It's an extension of nationalist feeling, ethnic
feeling, your personal history, your province, yourregion, your tribe, your
grandma. It's inseparable from those from the get-go."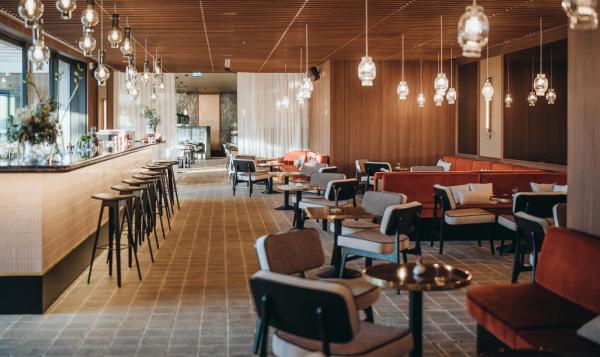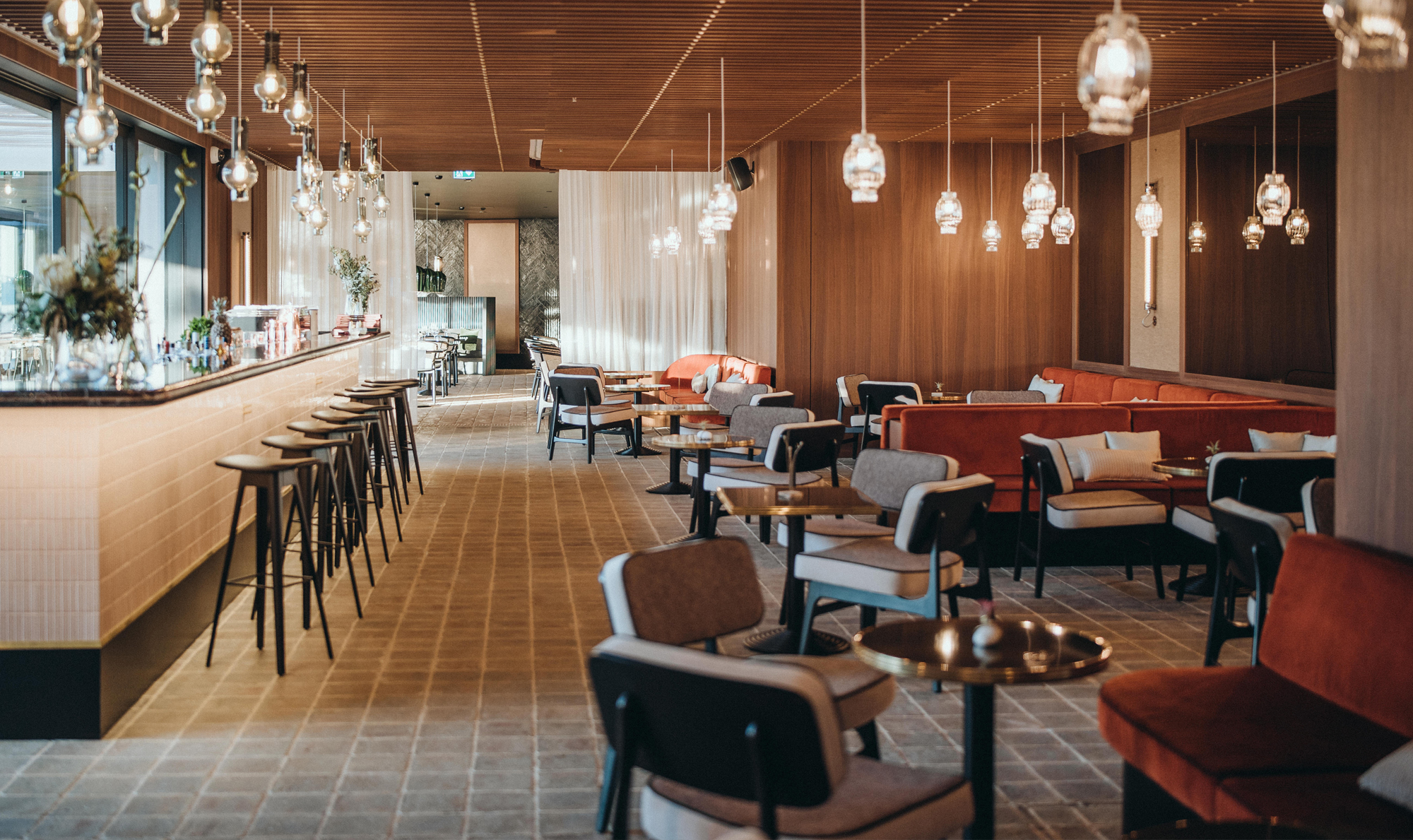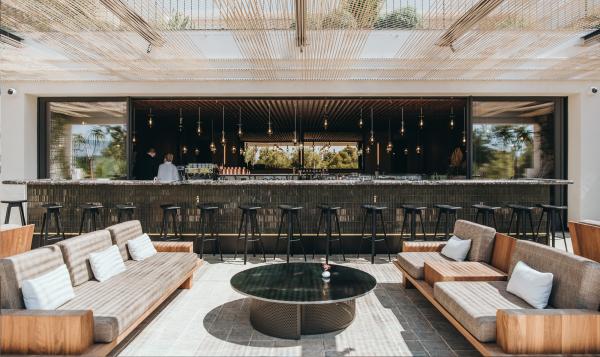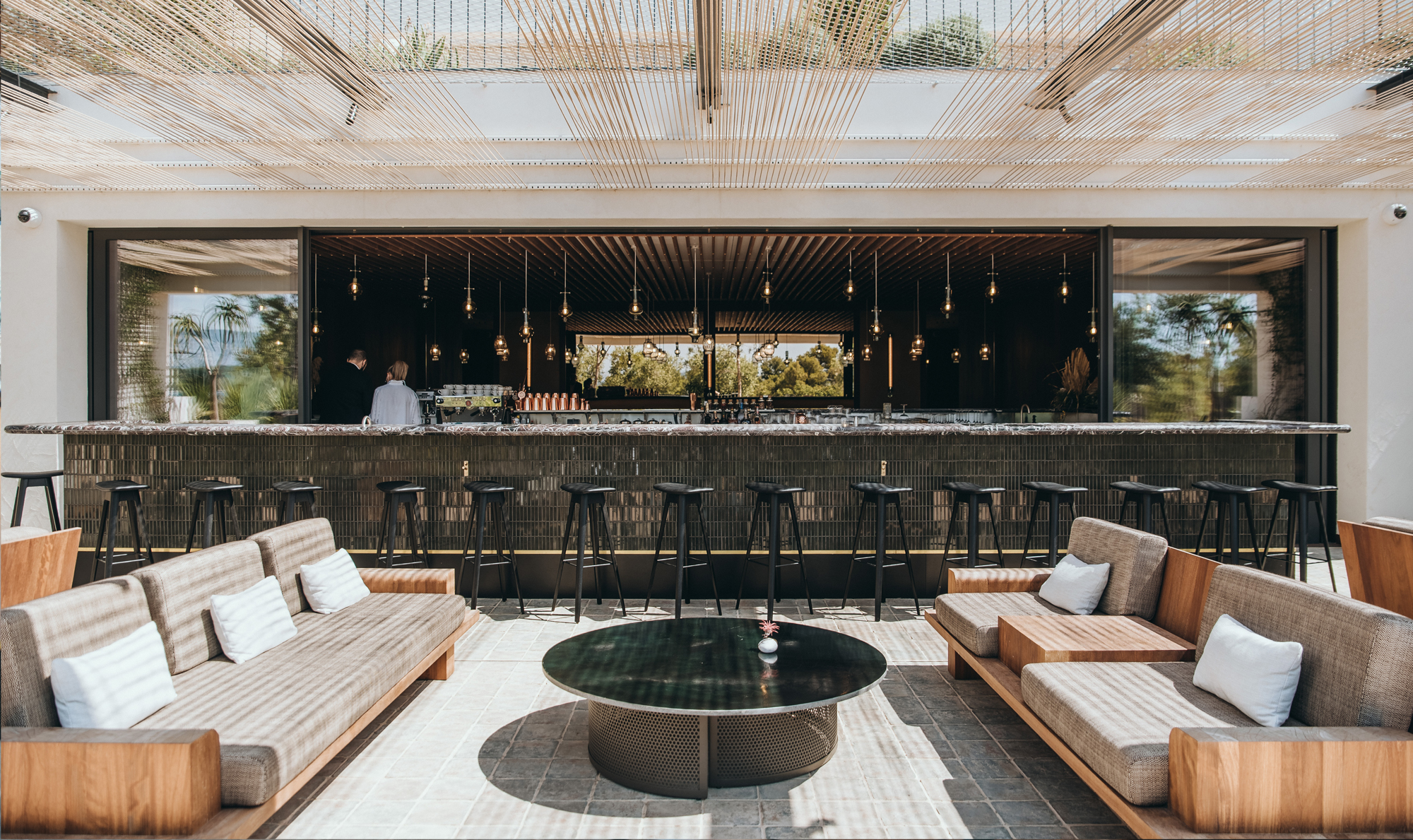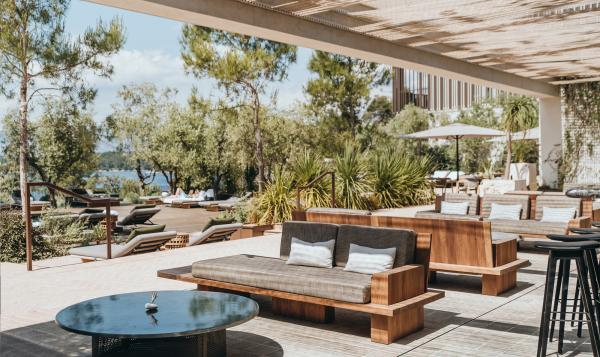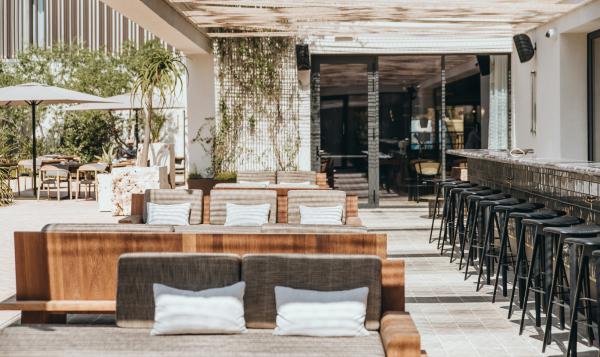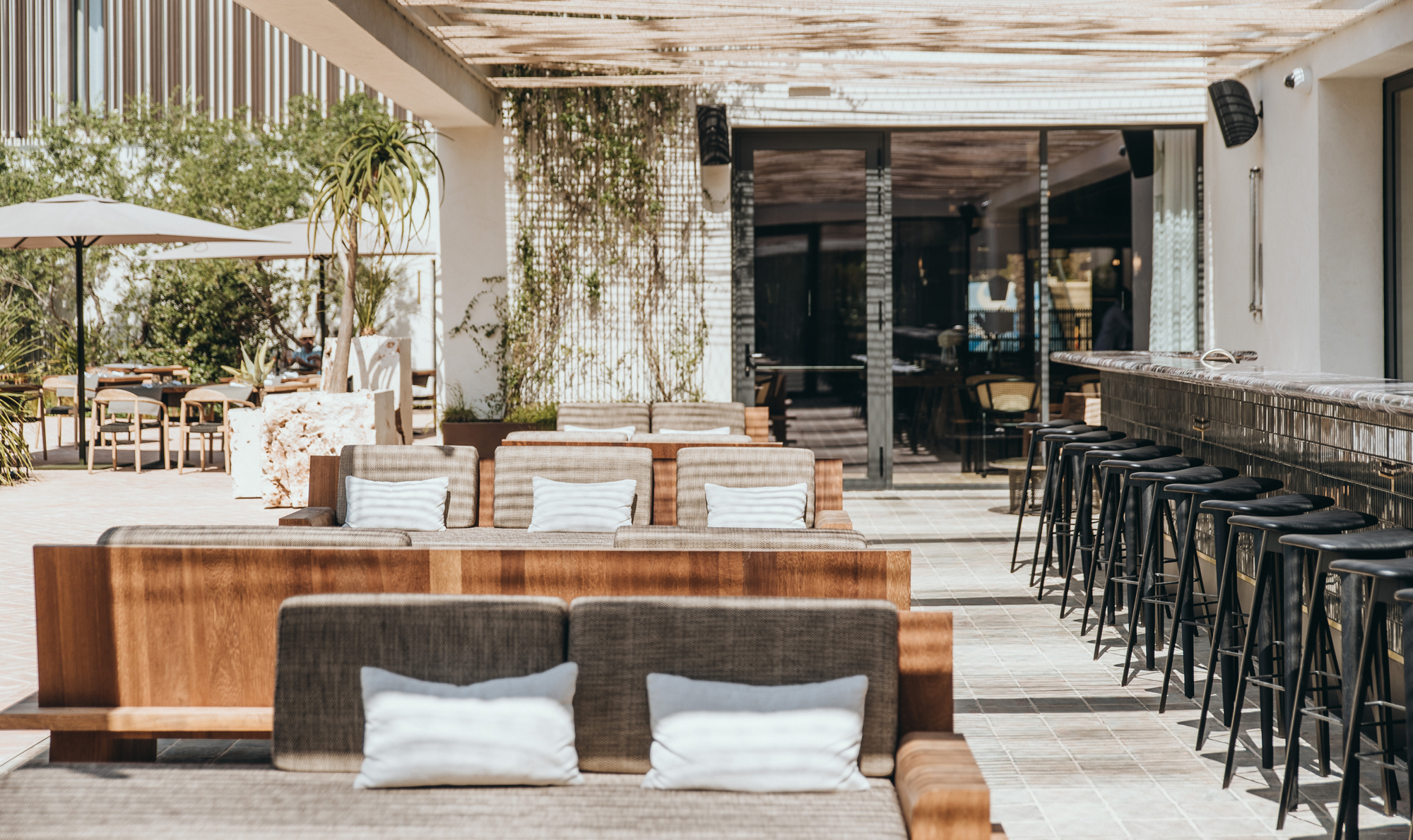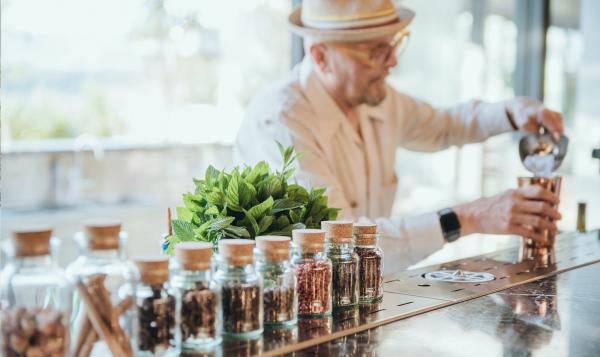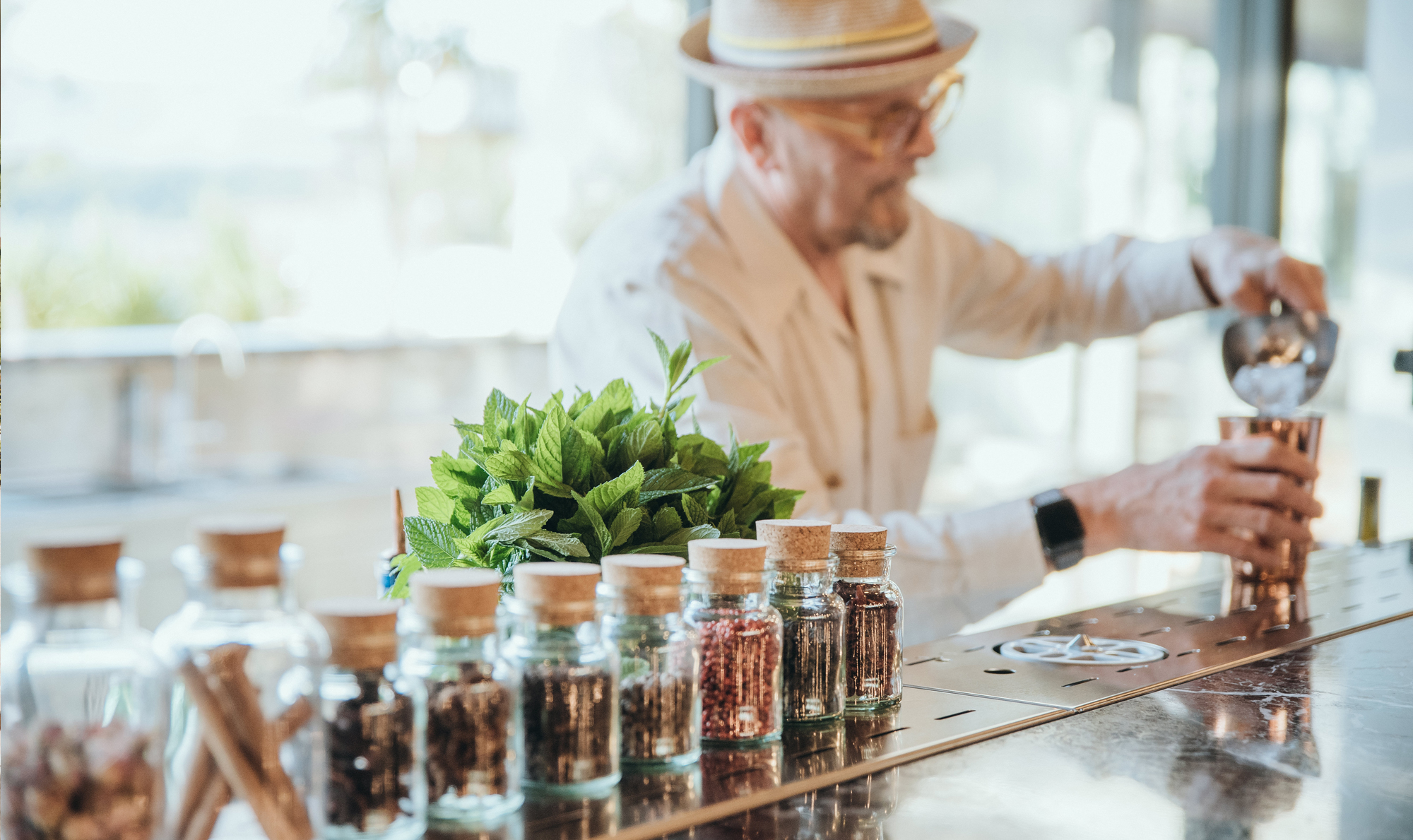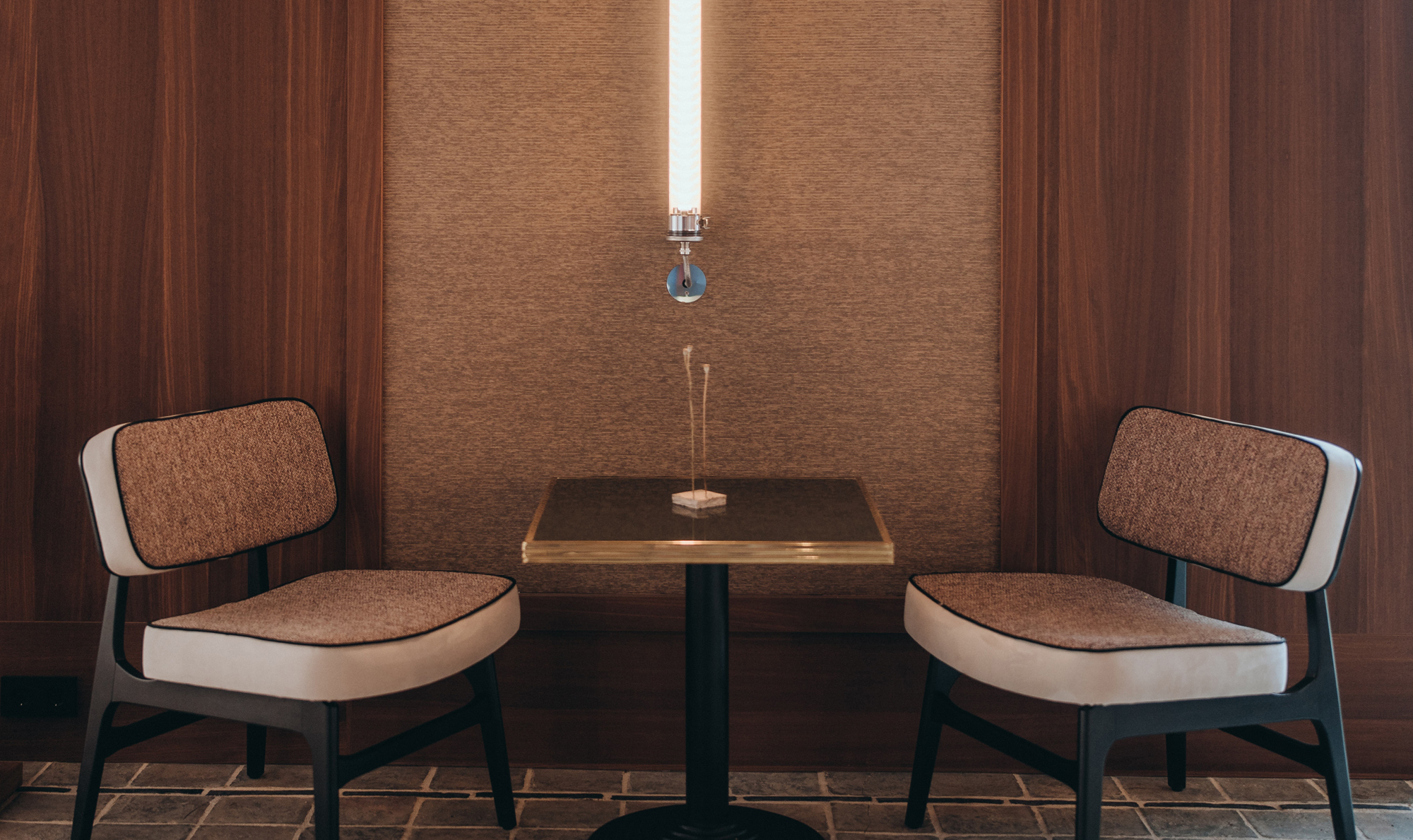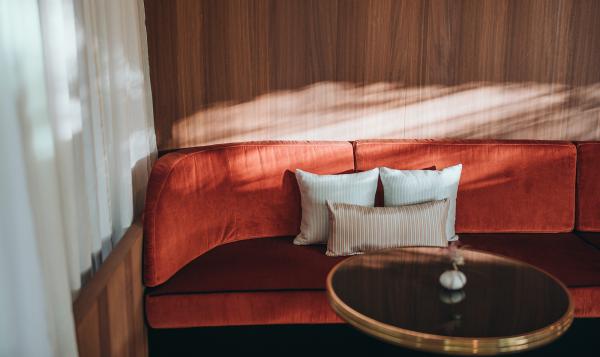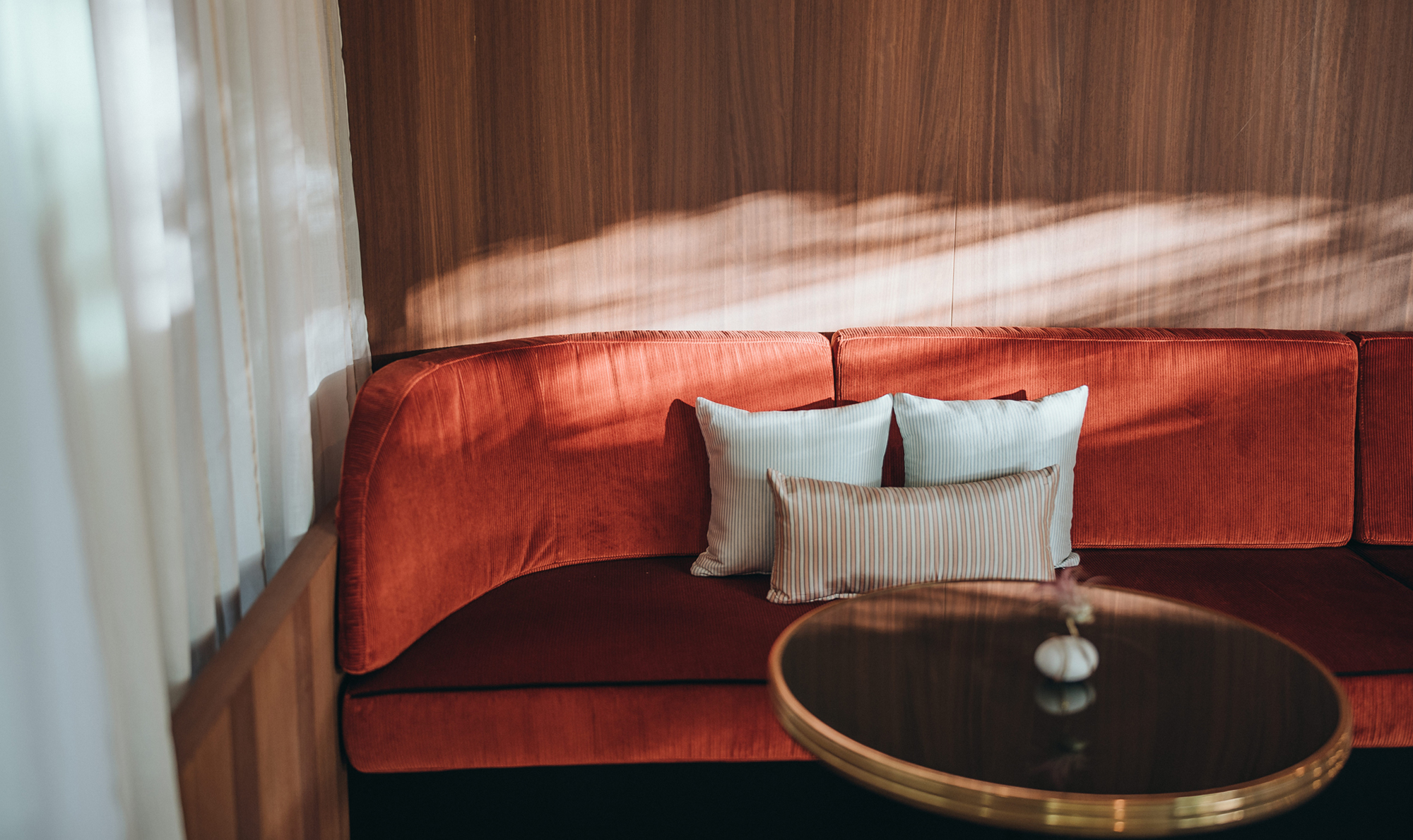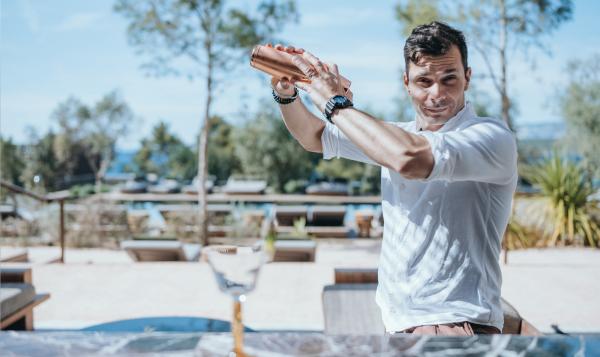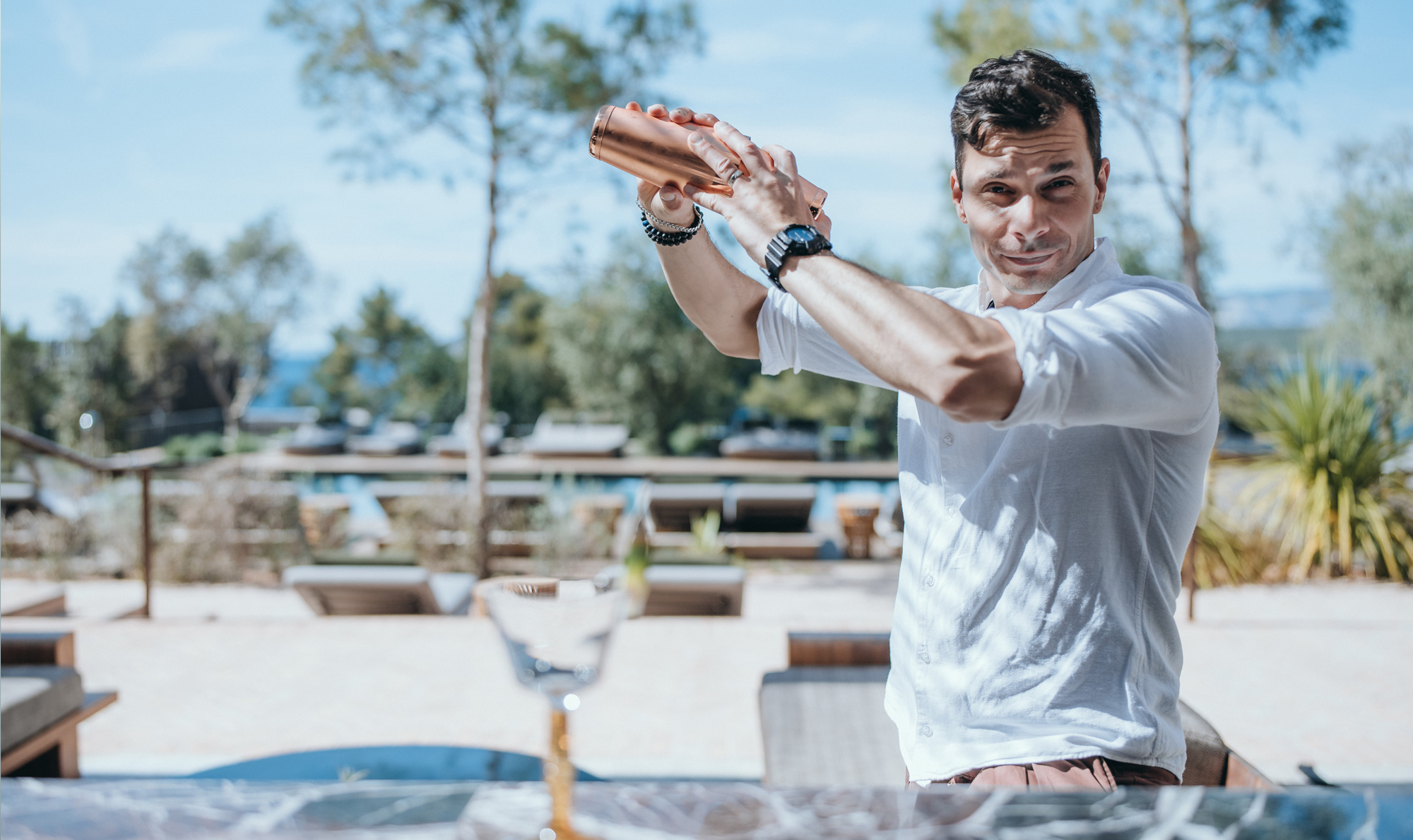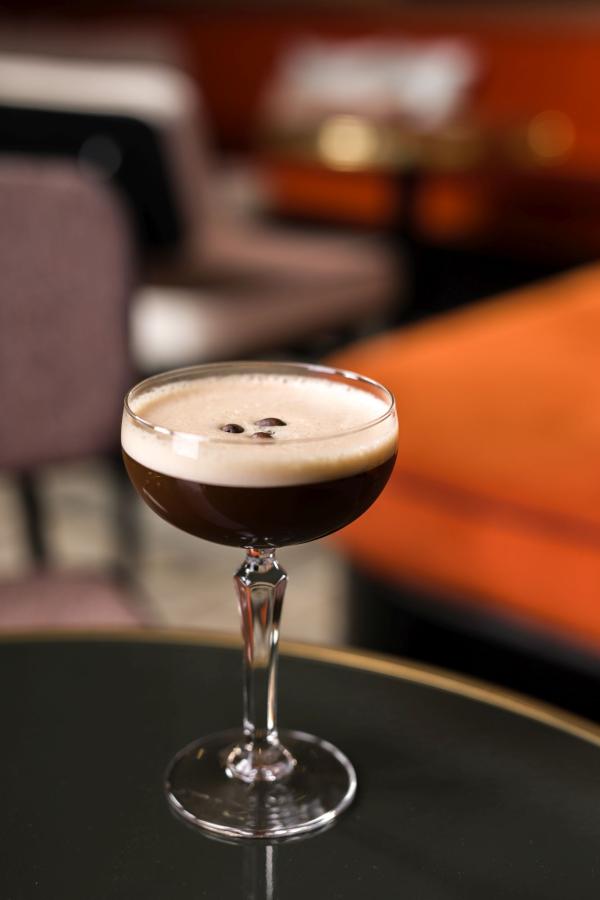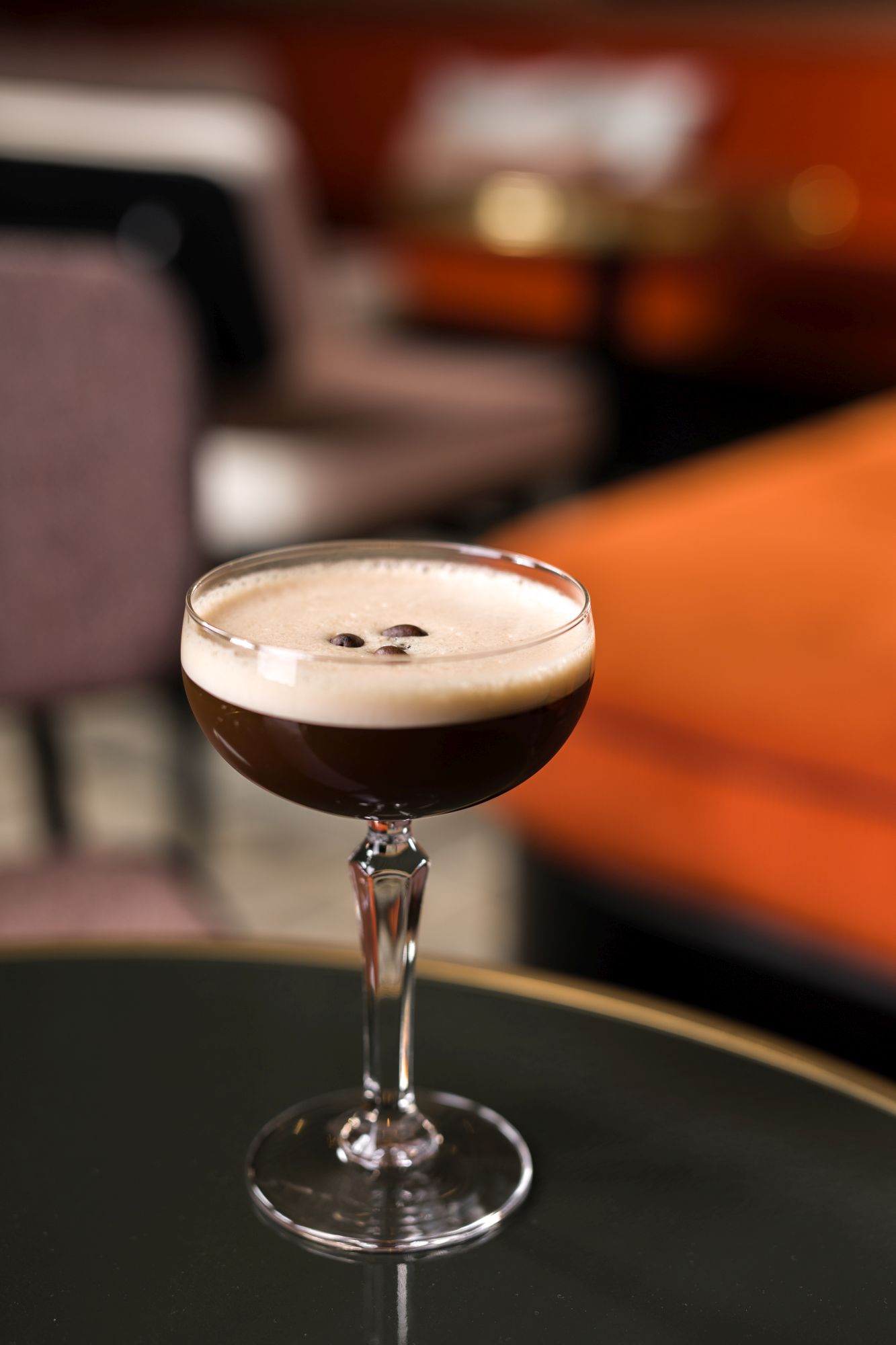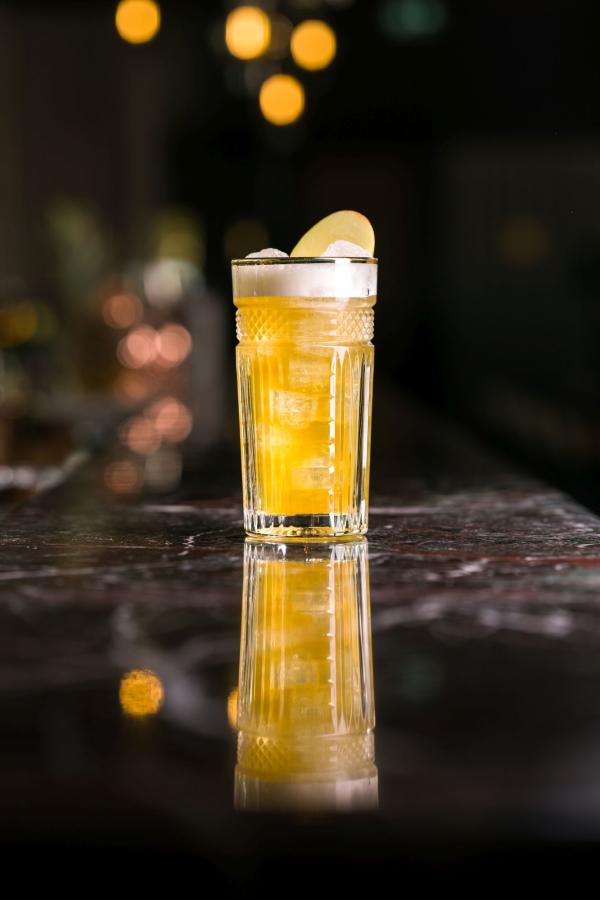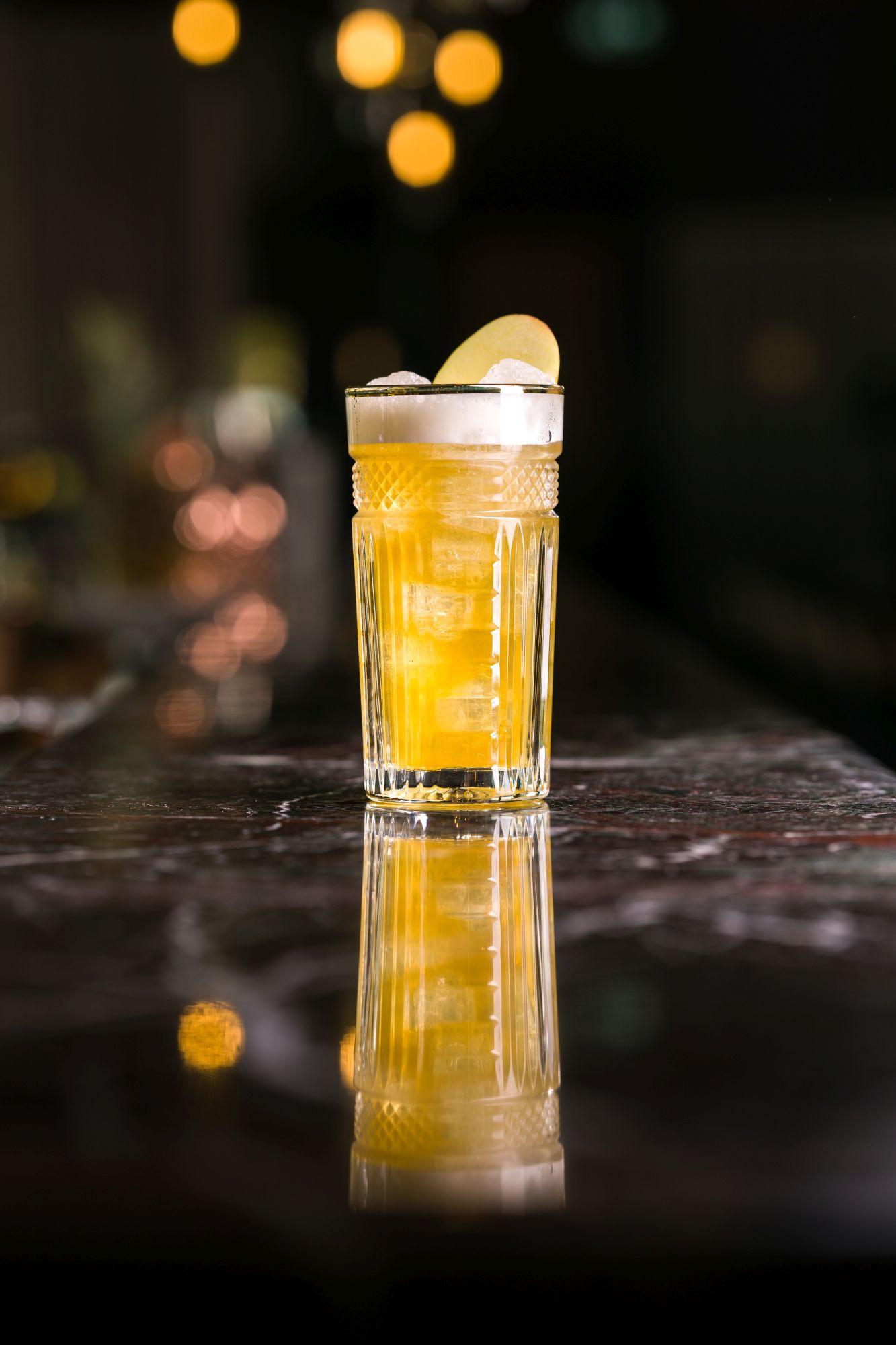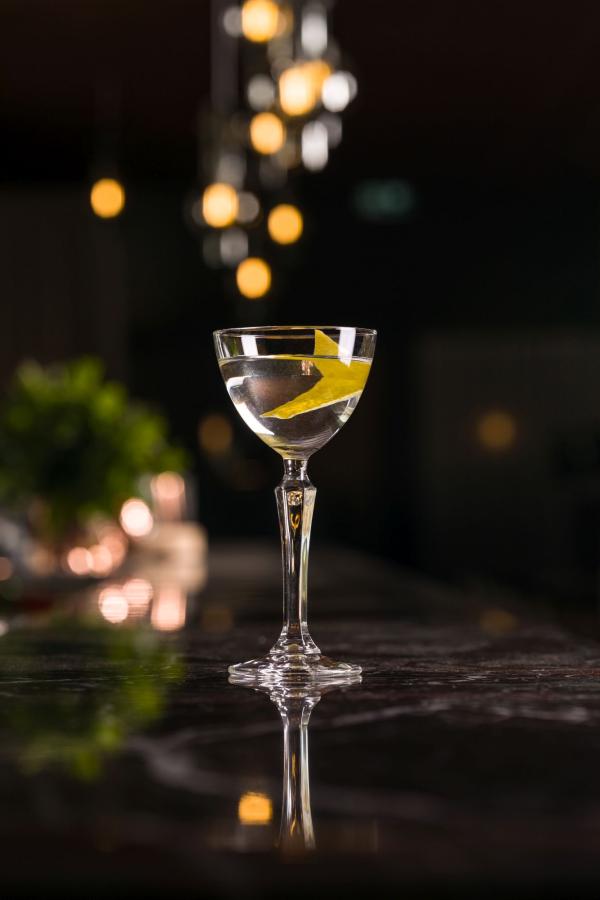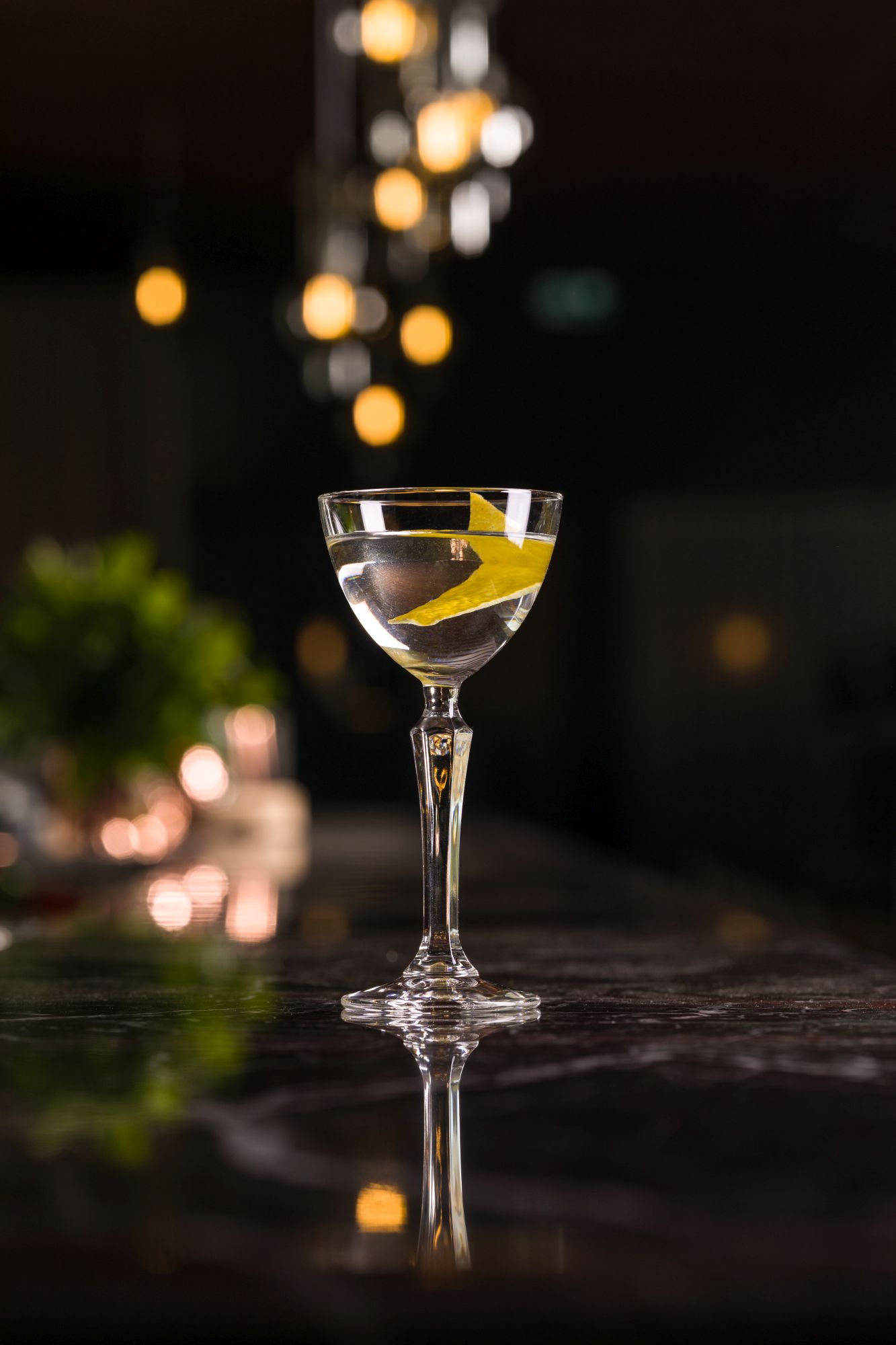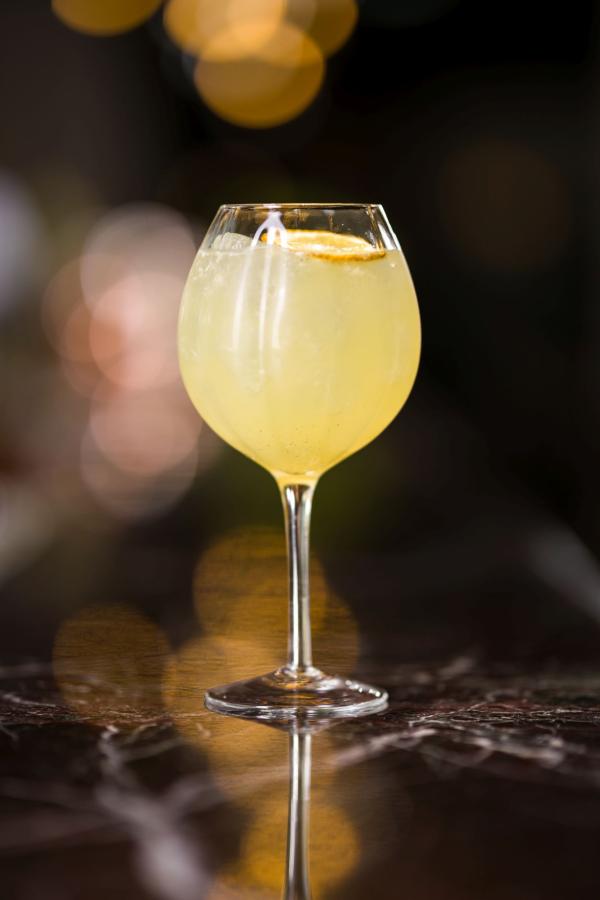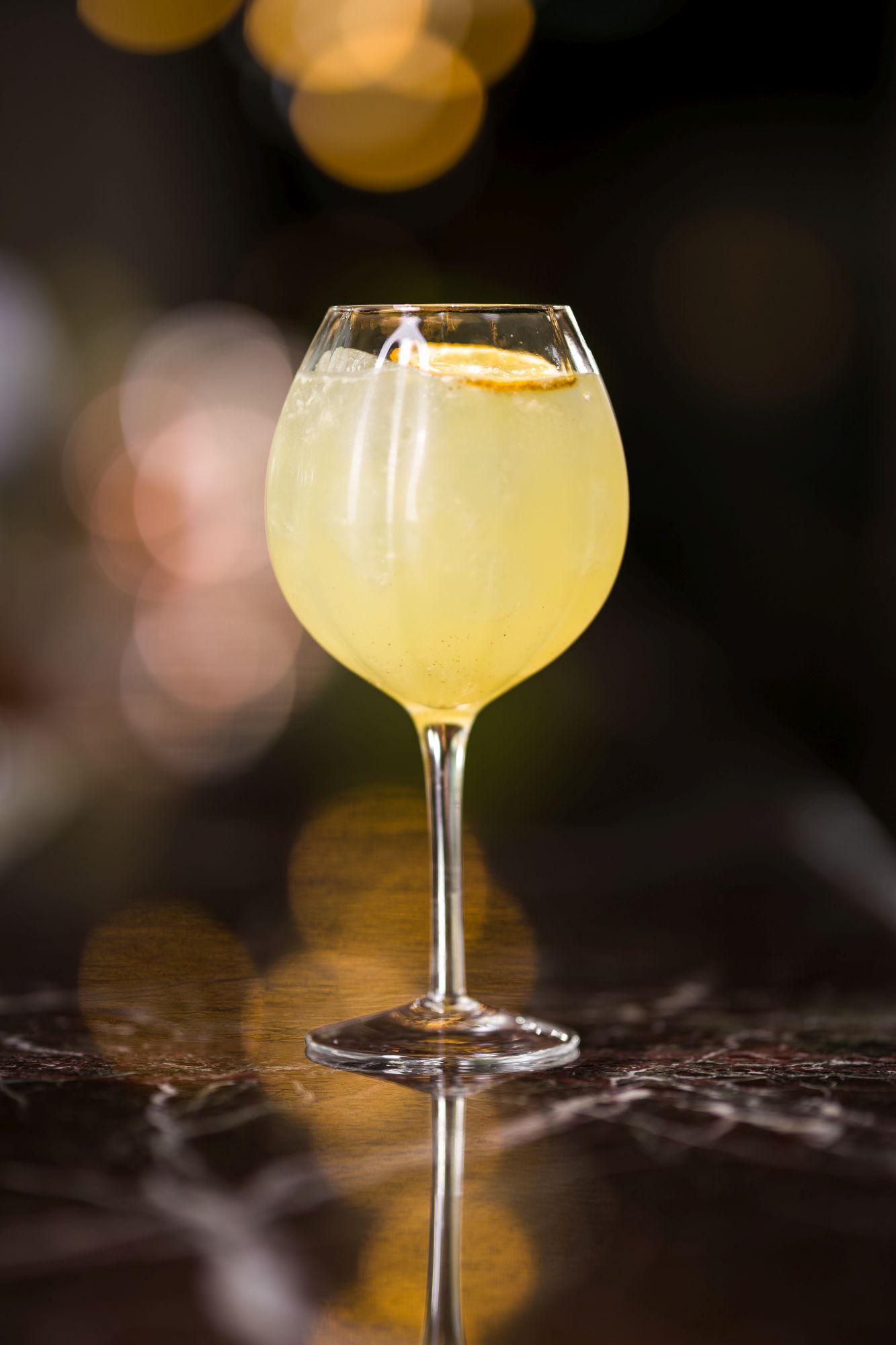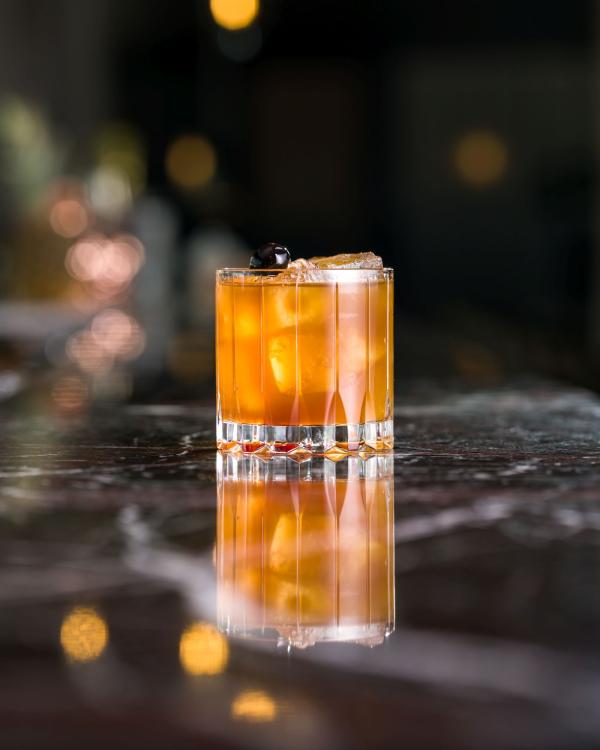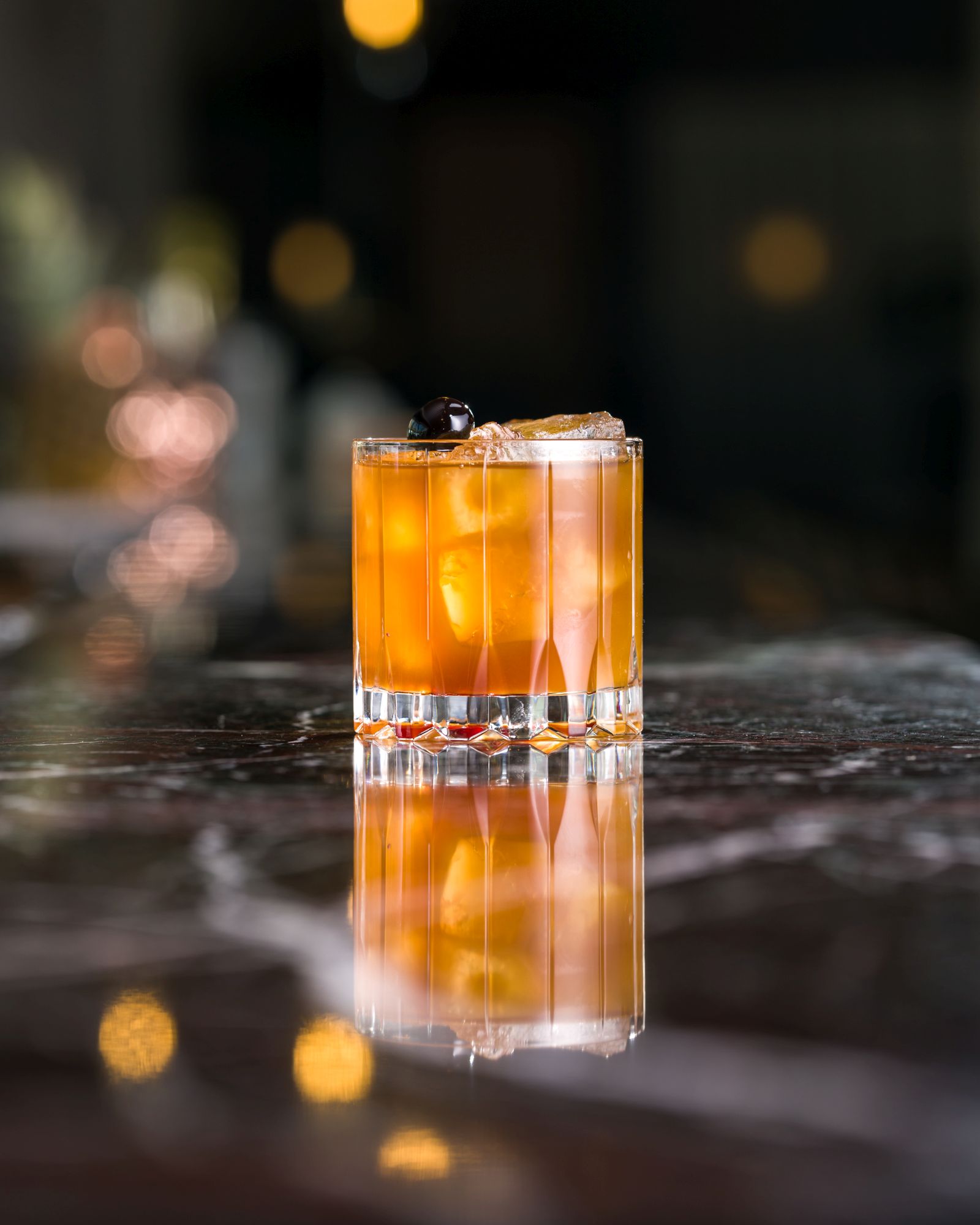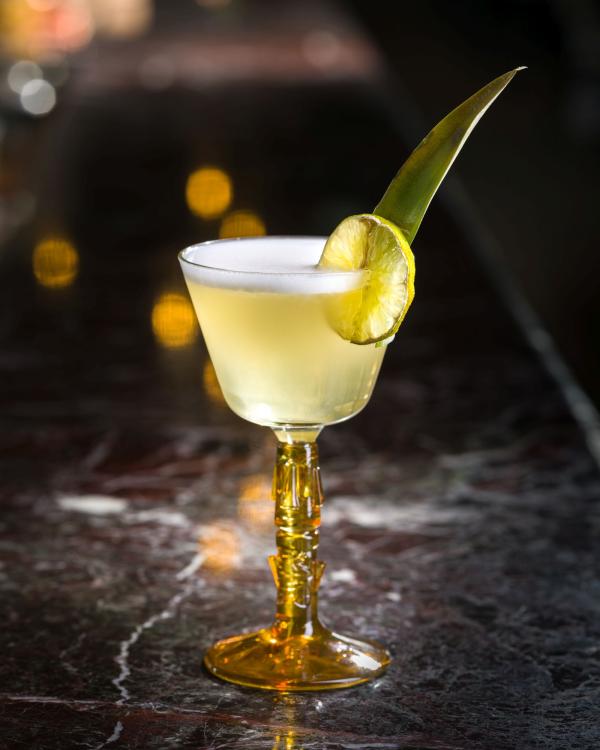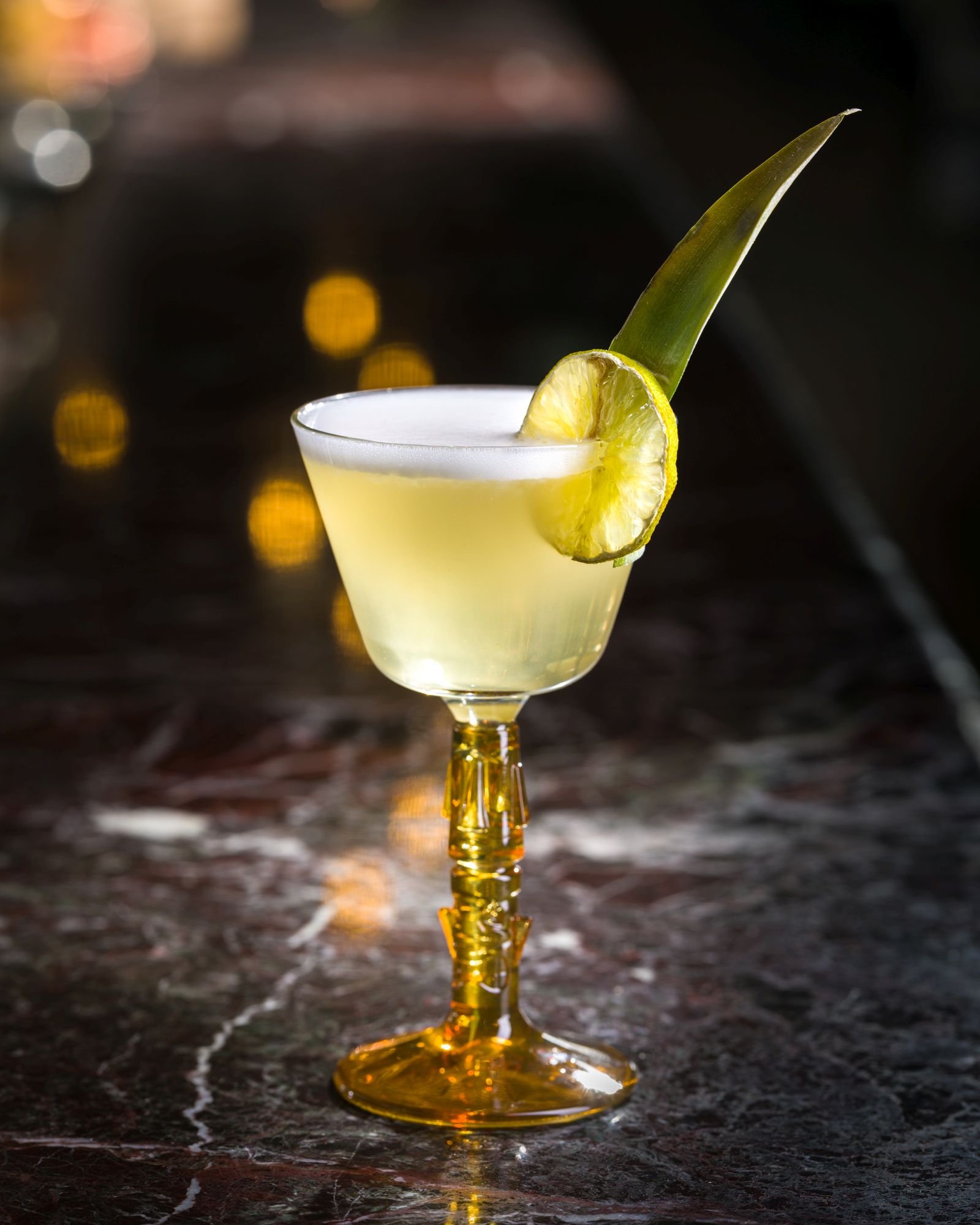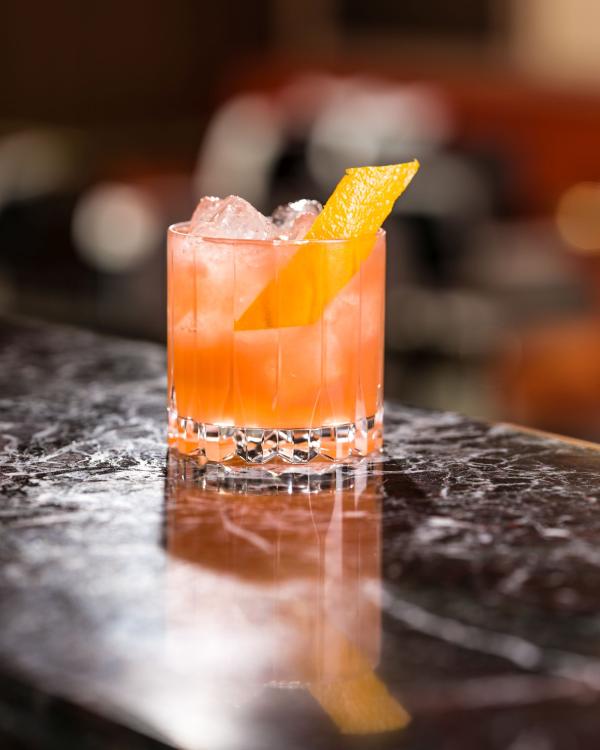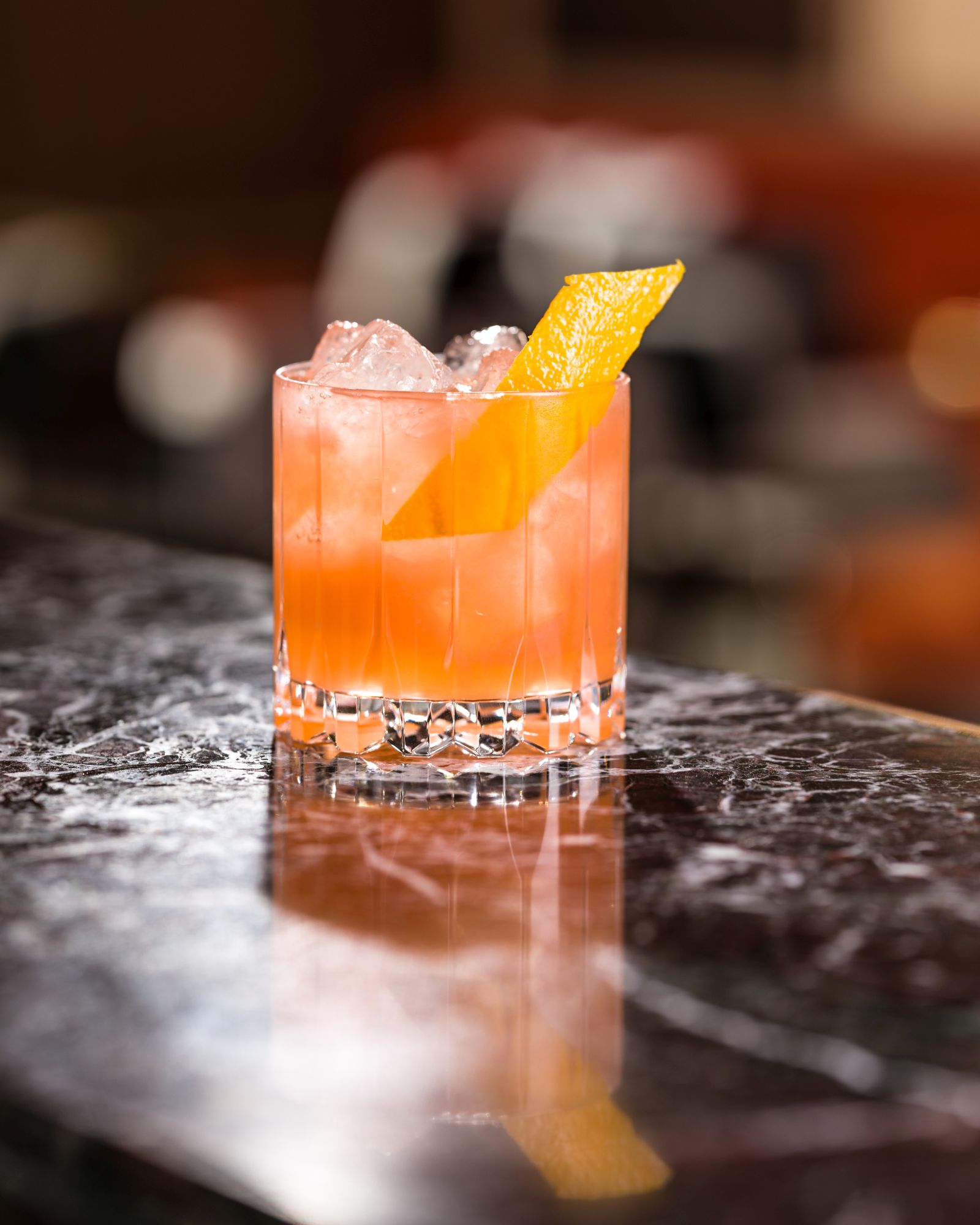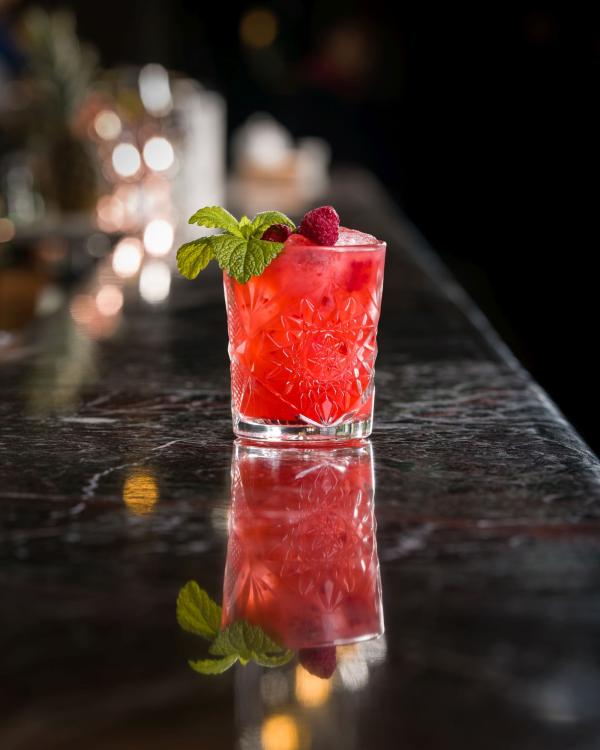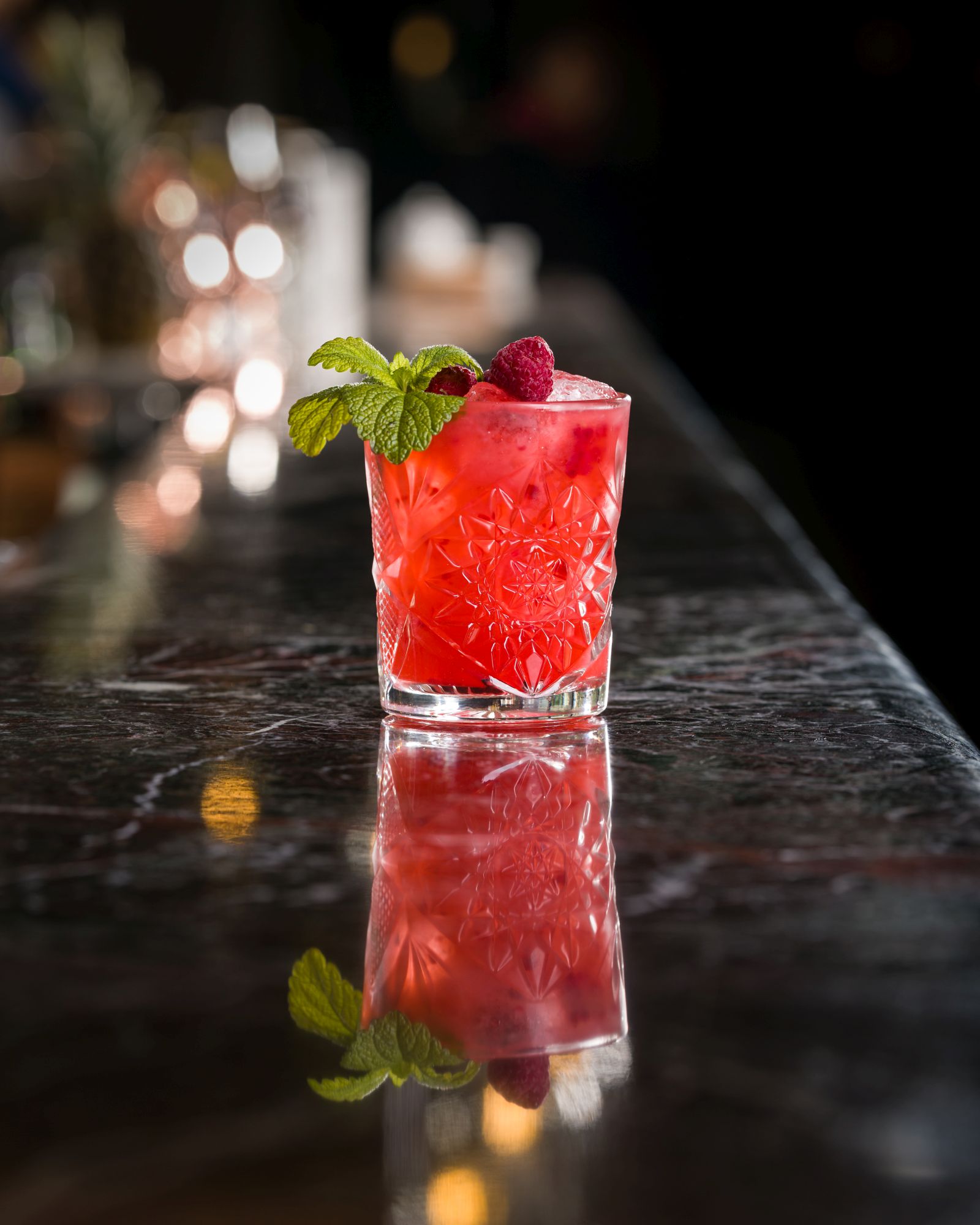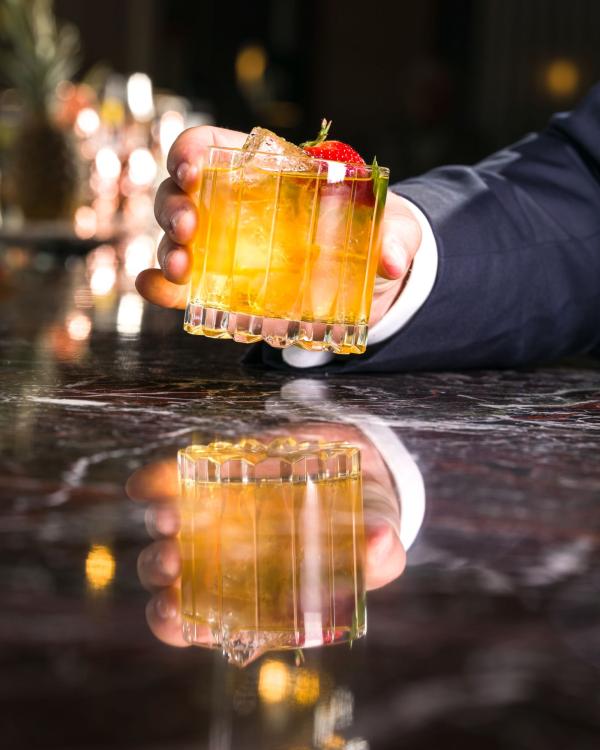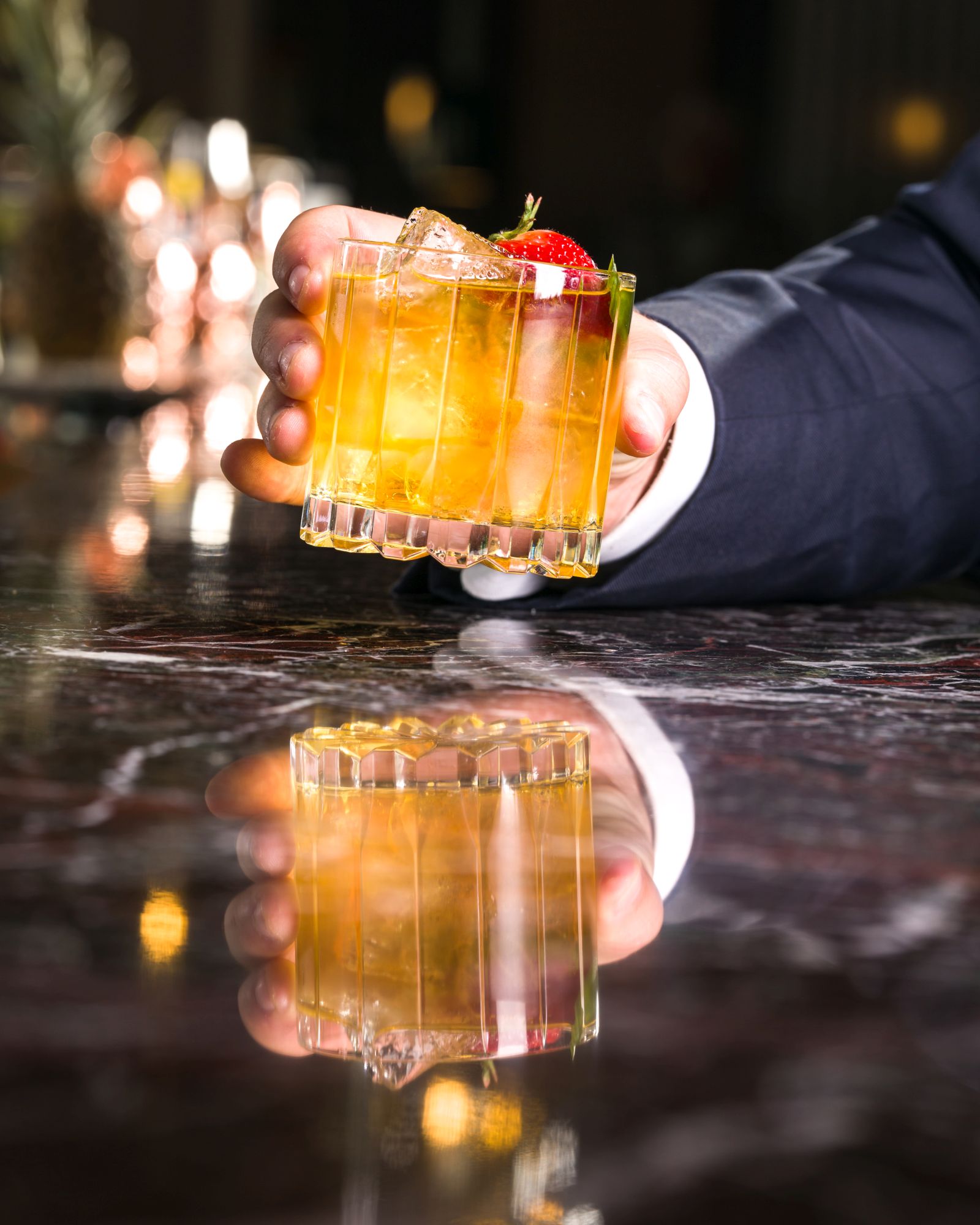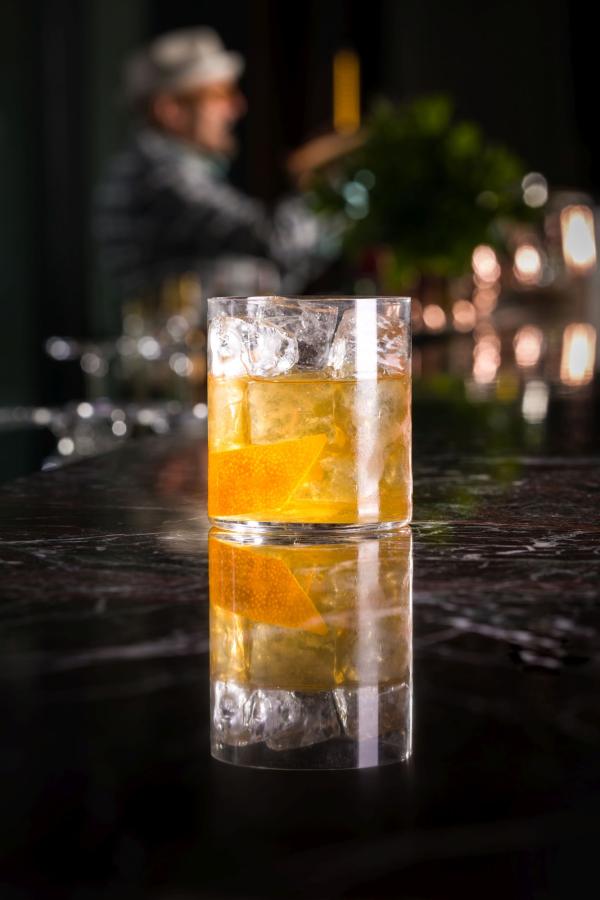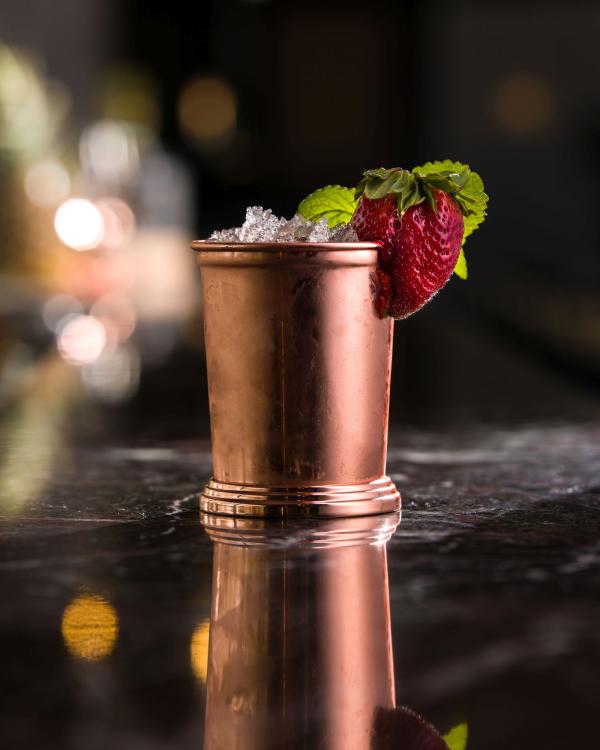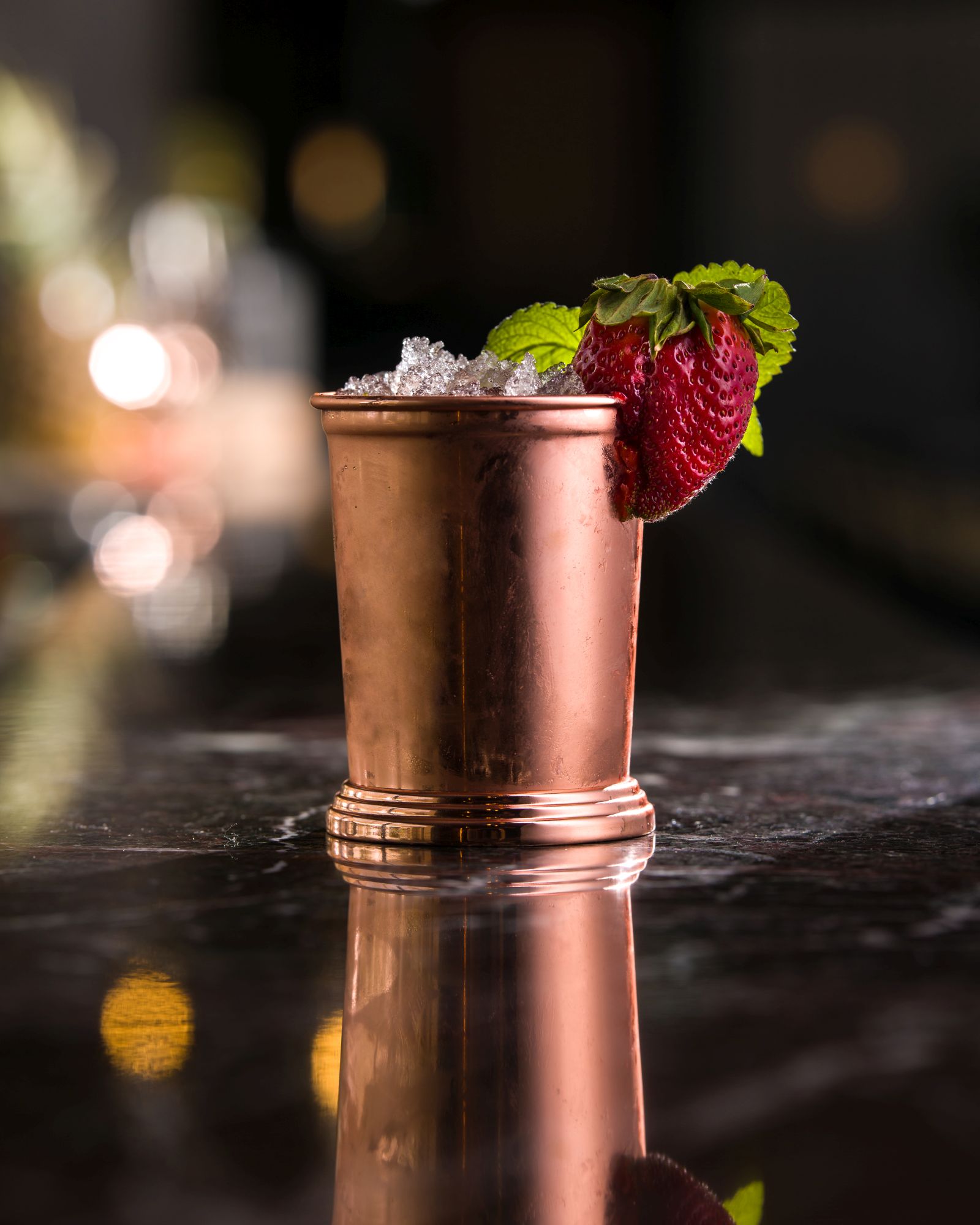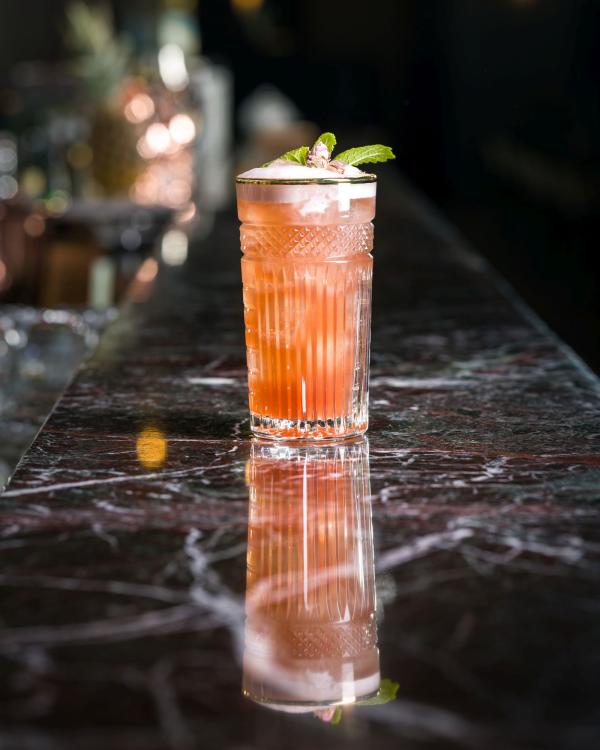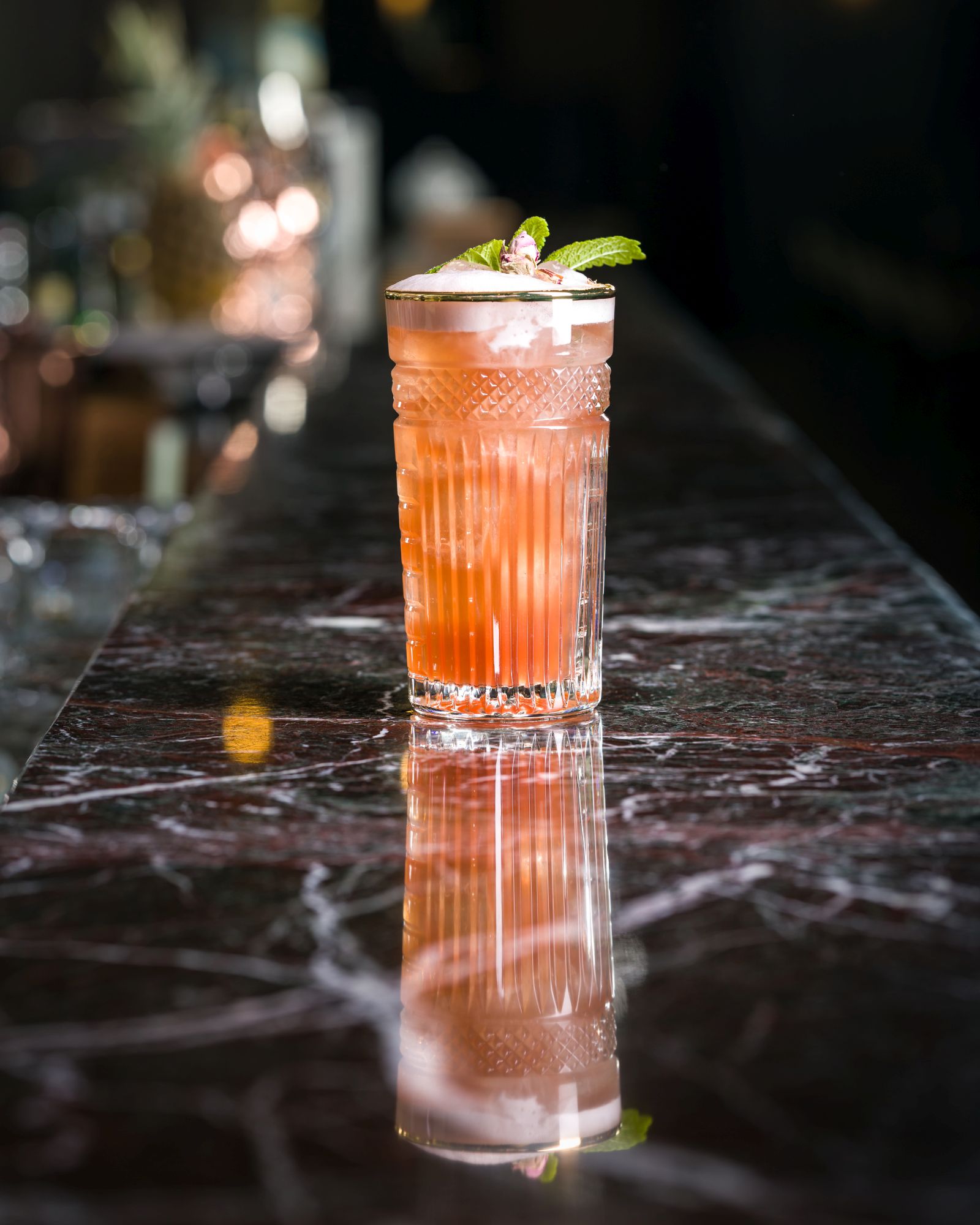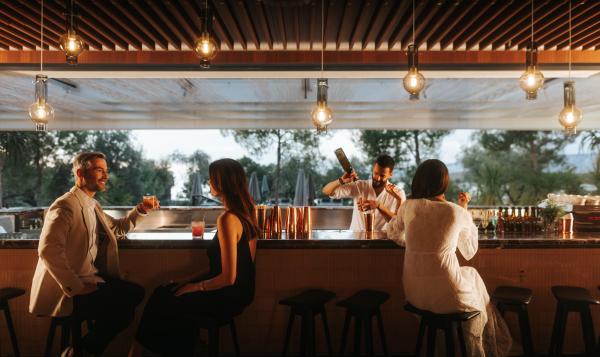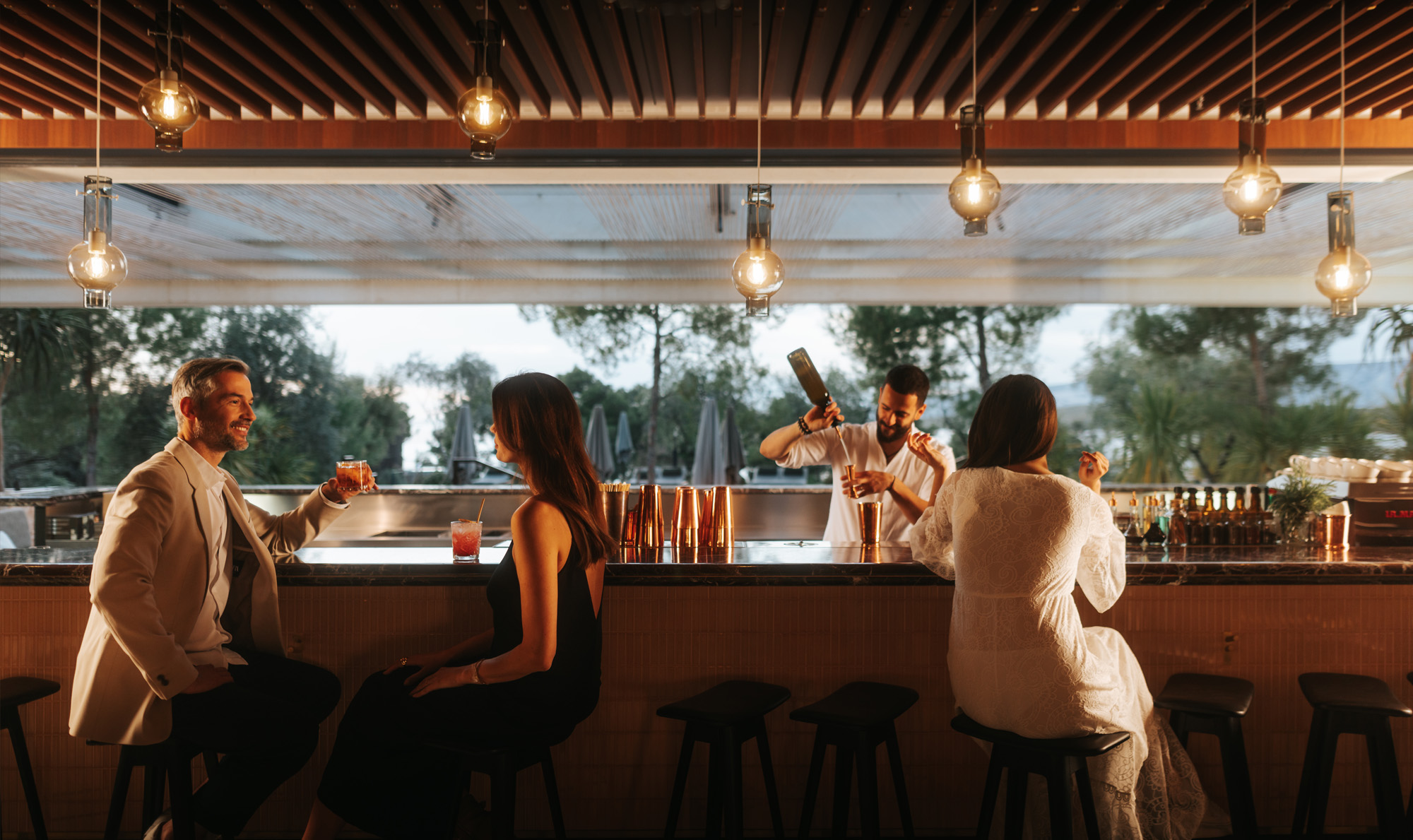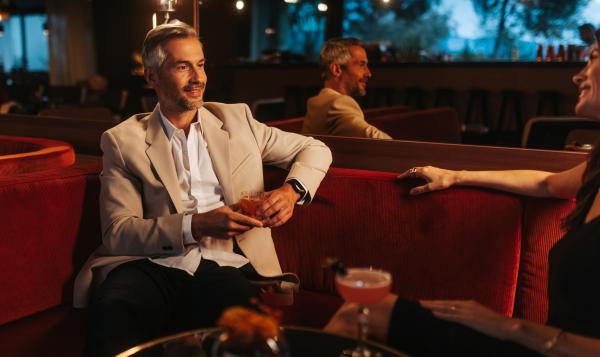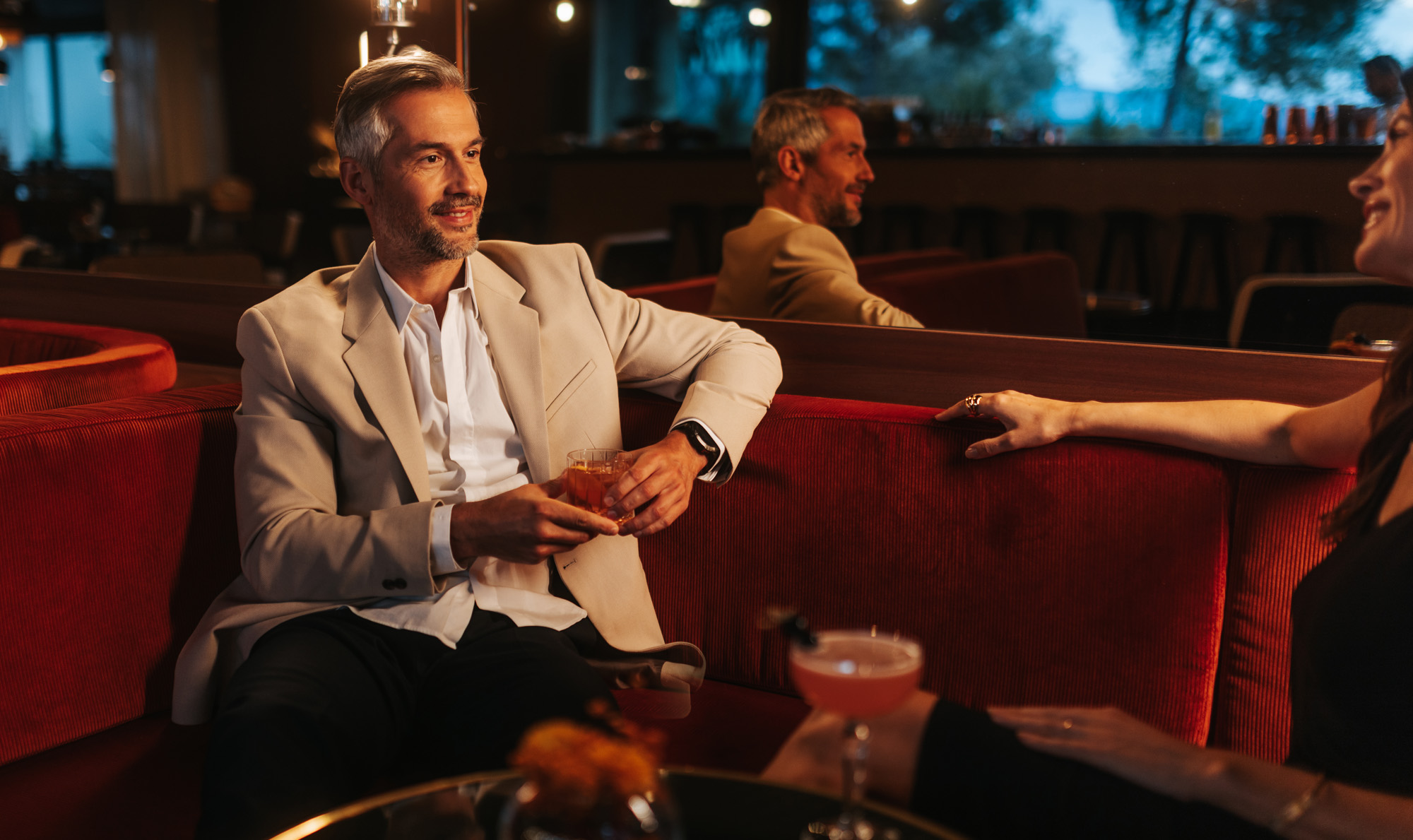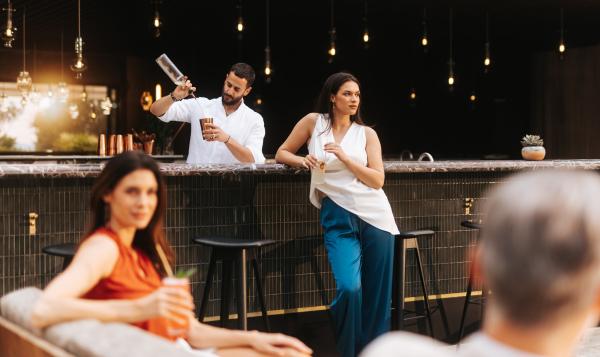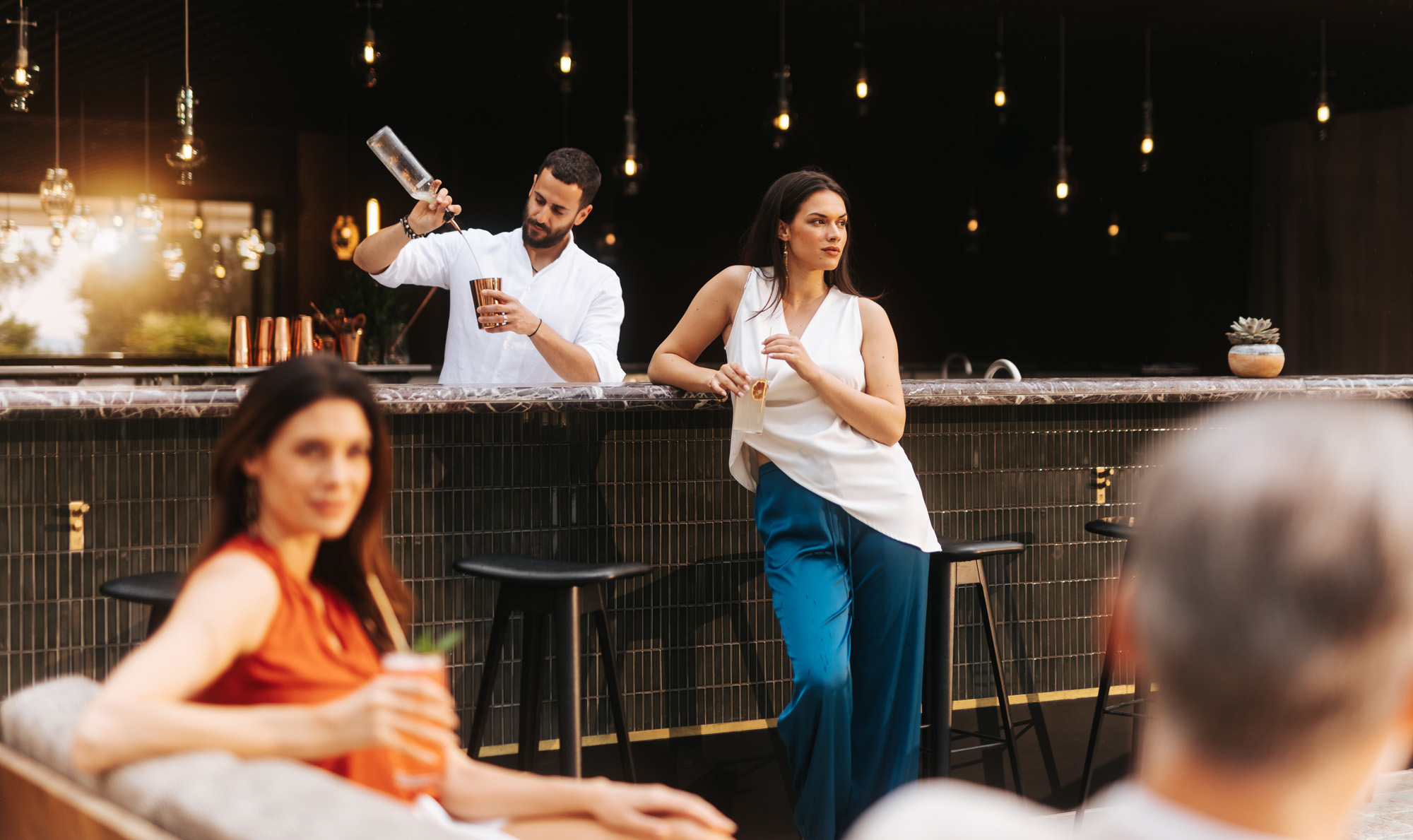 1/23
Sip and savor craft beers, Hvar-inspired signature cocktails, champagne, and fine wines
Local boutique wineries, renowned international wines, Champagne Thienot, craft beers, and signature cocktails created by Chris Edwardes; you can find it all at our bar. Sip on cocktails inspired by the elements of Hvar Island, enhanced by a sleek interior and laid-back outdoor lounge.

Drinks list | Poolside Menu

The Team
The Michelin-recommended restaurant is led by Executive Chef Miro Marić, enriching Maslina's cuisine with creativity, seasonality, and regionality. Fusing classic French techniques with Mediterranean elements, Marić brings local herbs and ingredients to the forefront of Maslina's menus.
"The quality of the product is most important to me, and we will use as much as we can source from the island, including from our Organic Garden. I can't wait for guests to experience our signature dishes with new ingredients and new creativity in the kitchen."
Maslina's culinary team honors the "garden to table" approach and strives to leave a legacy through the authenticity of the land while respecting the environment and supporting local suppliers.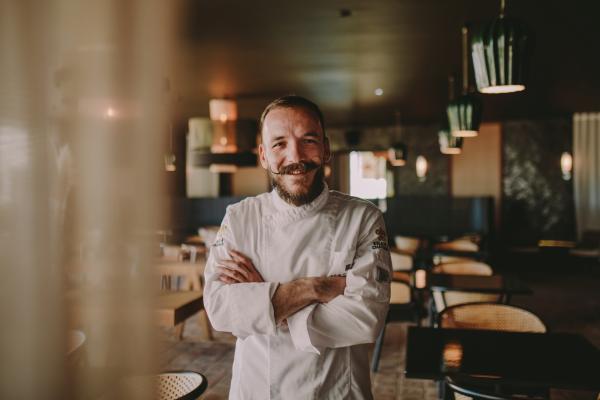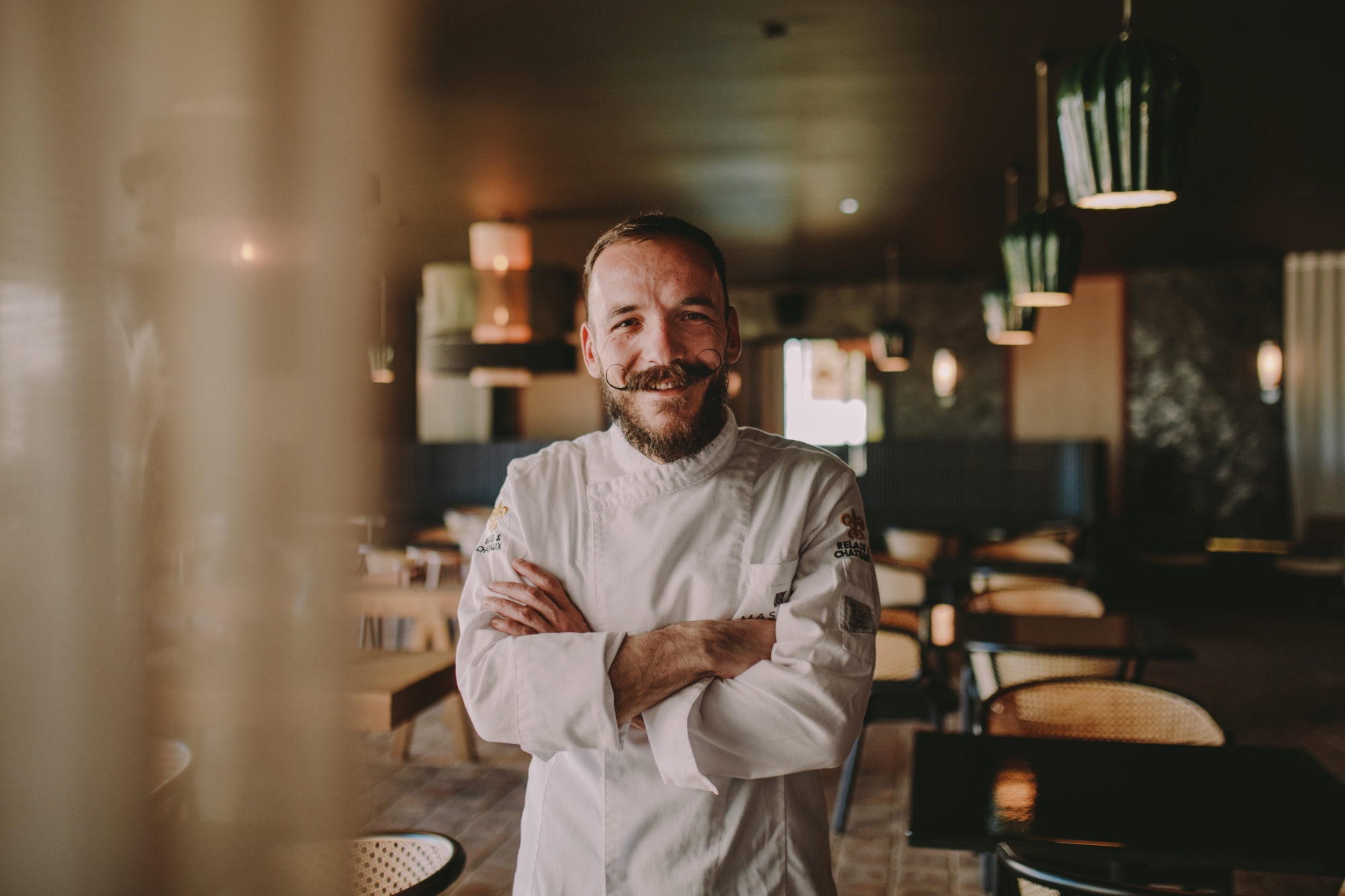 "Cocktails are designed to make your day complete."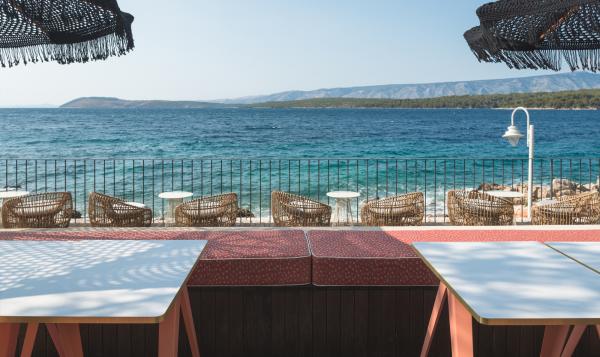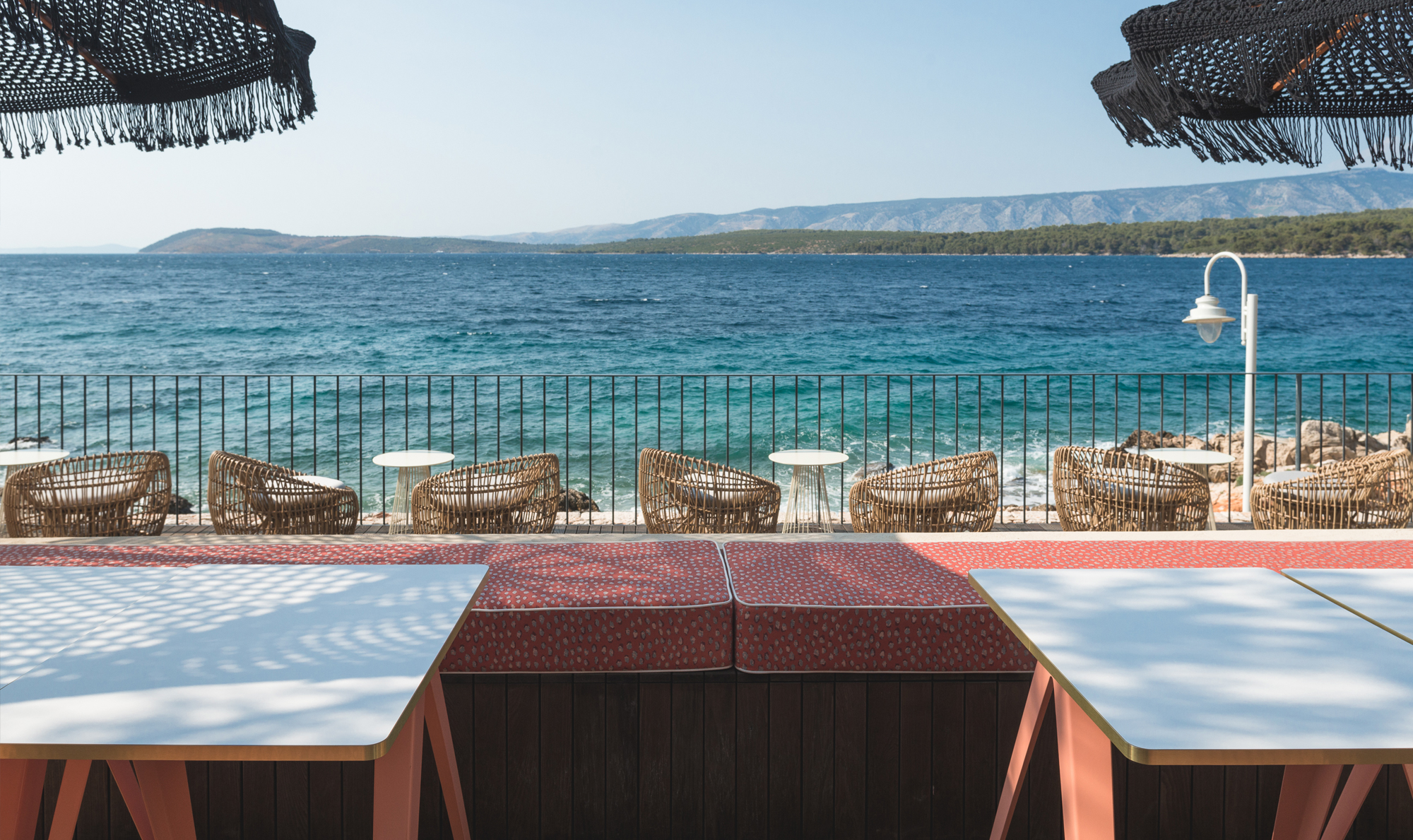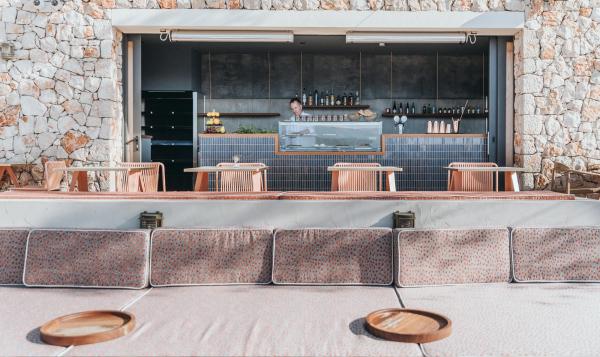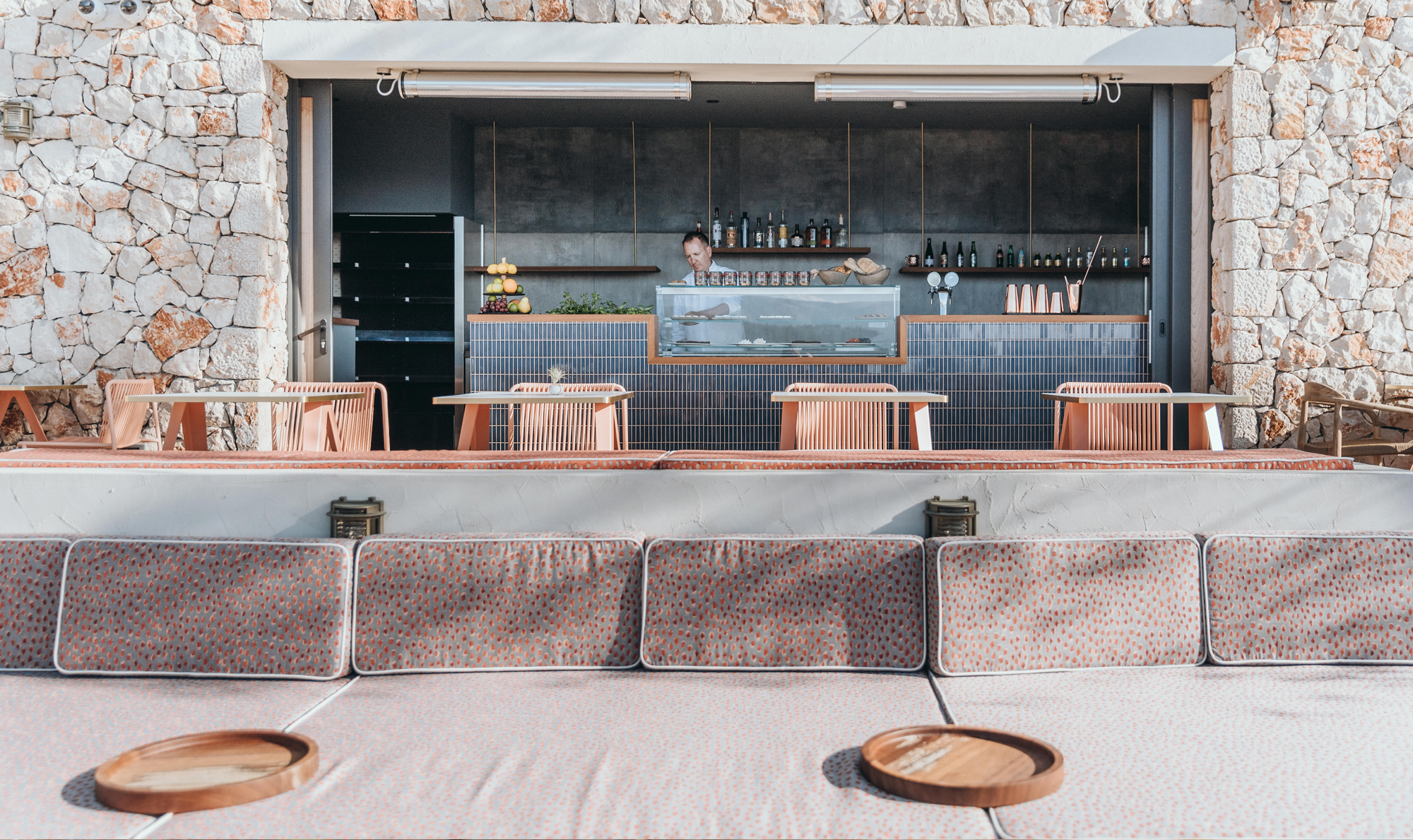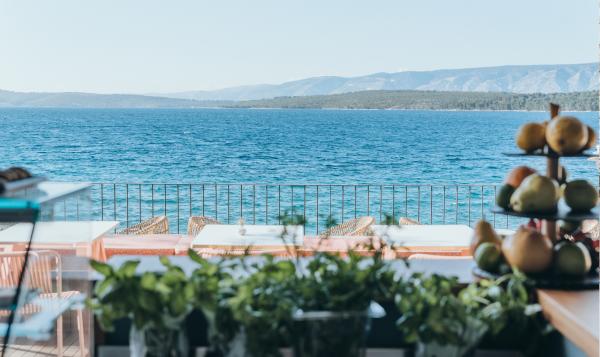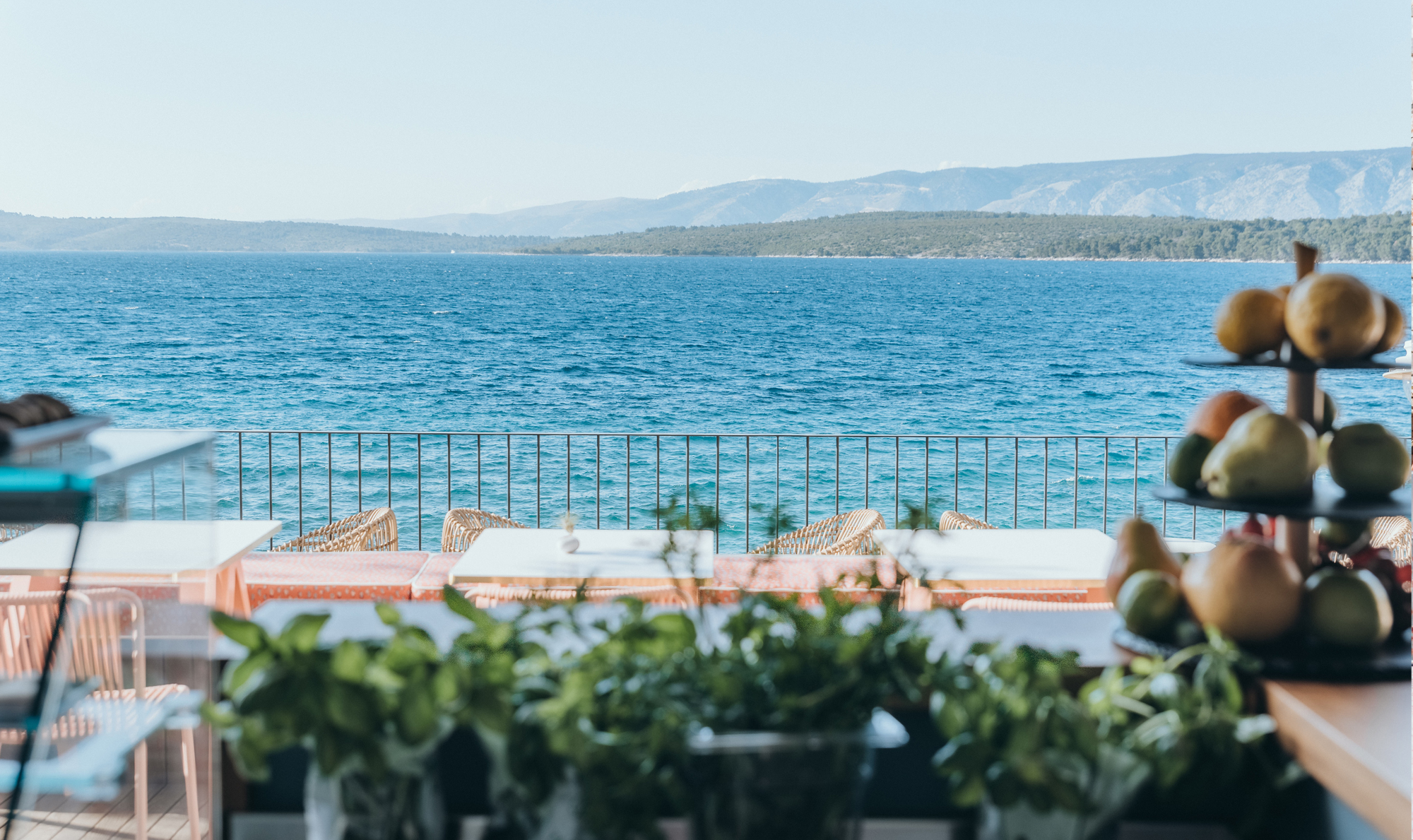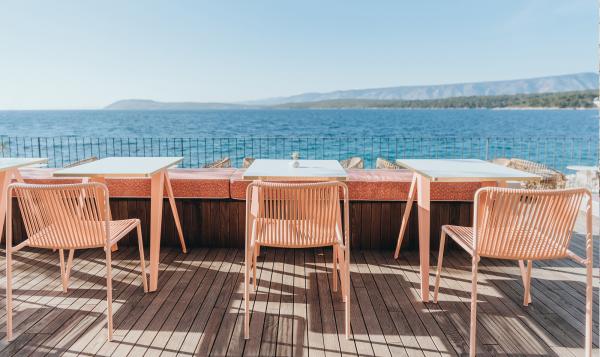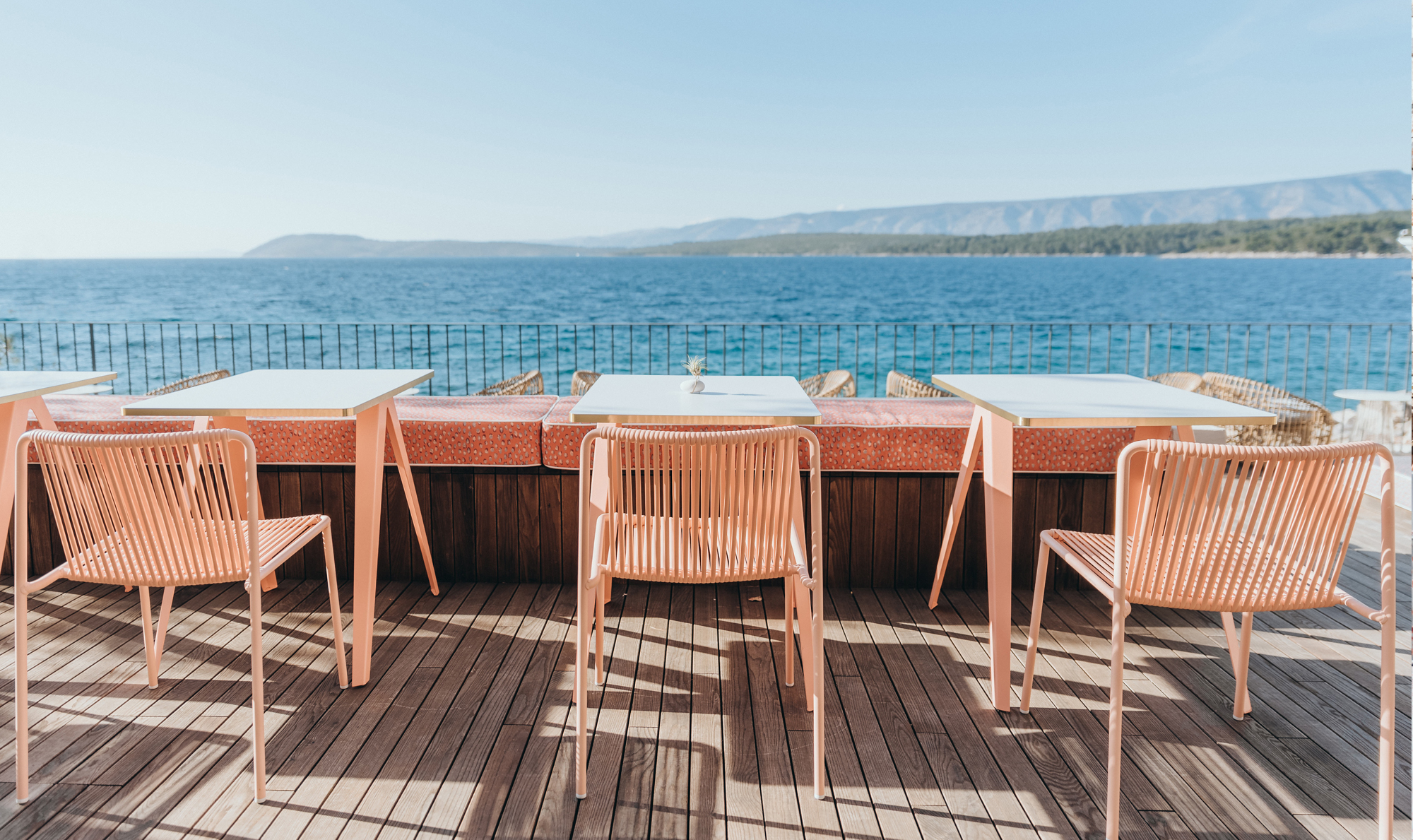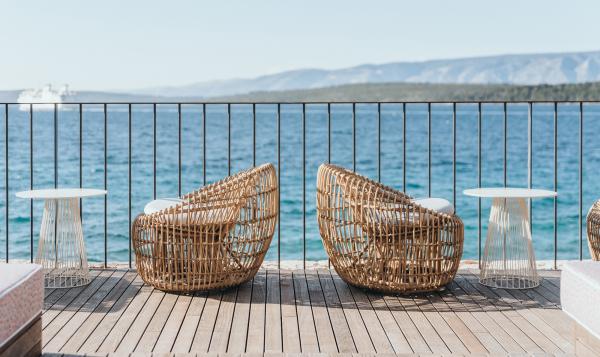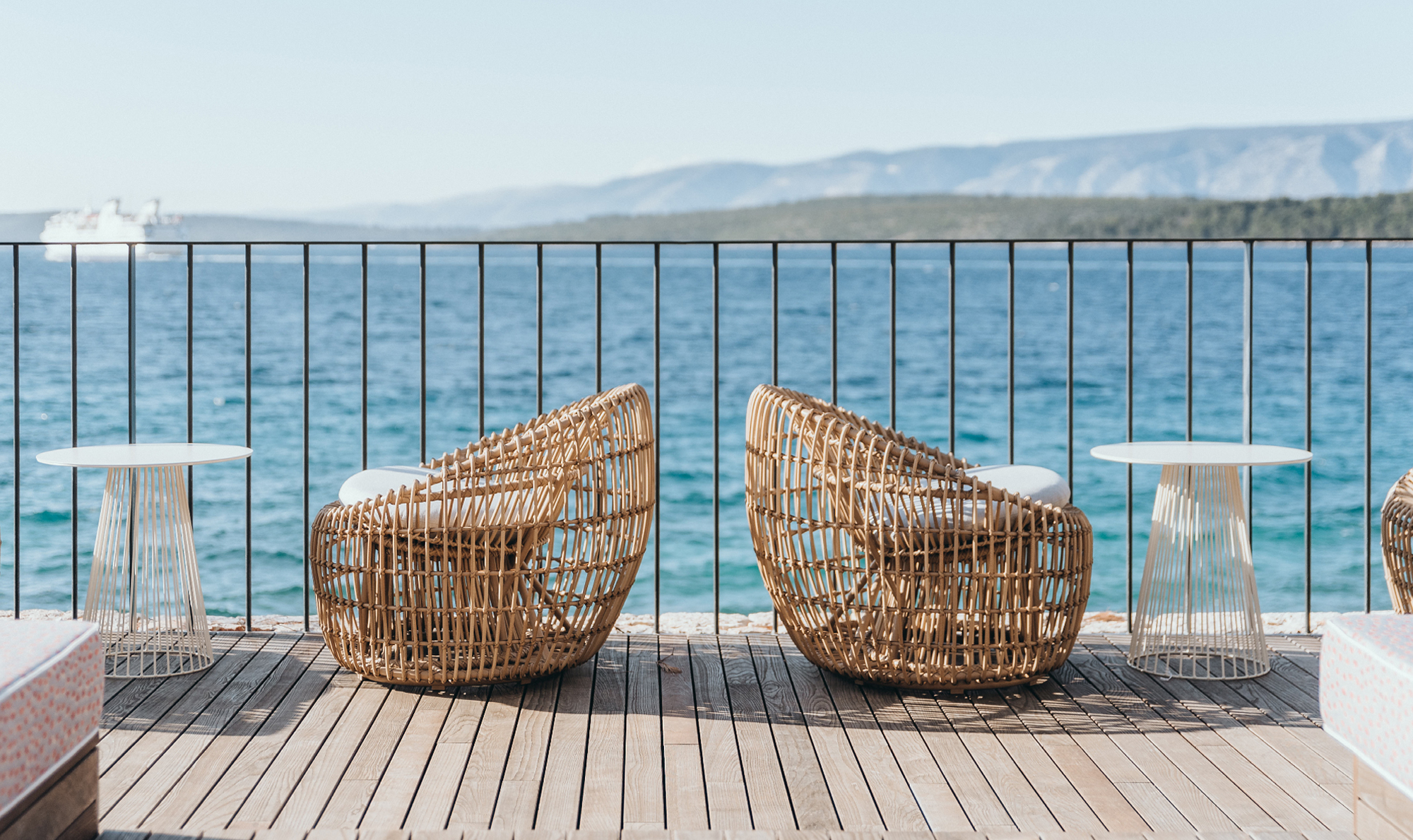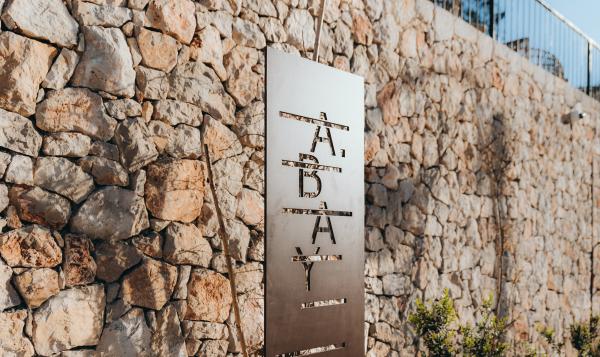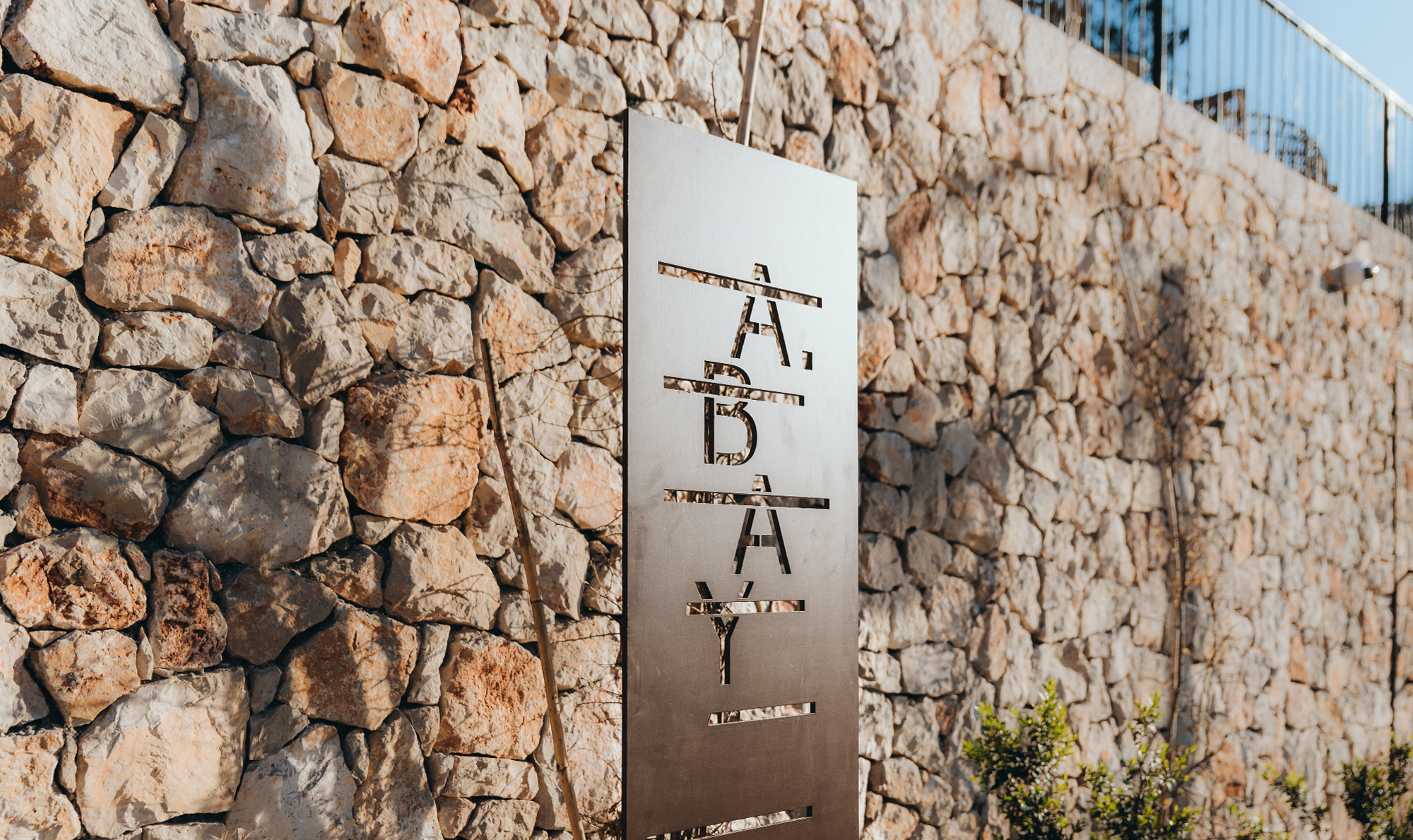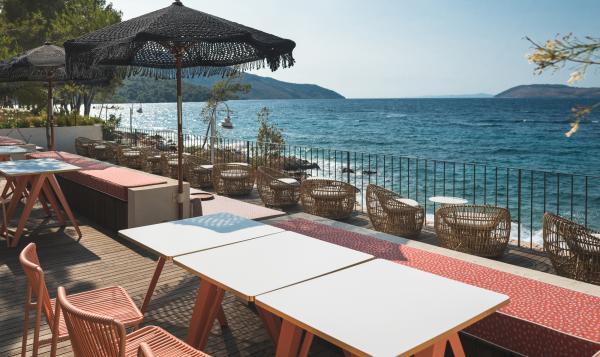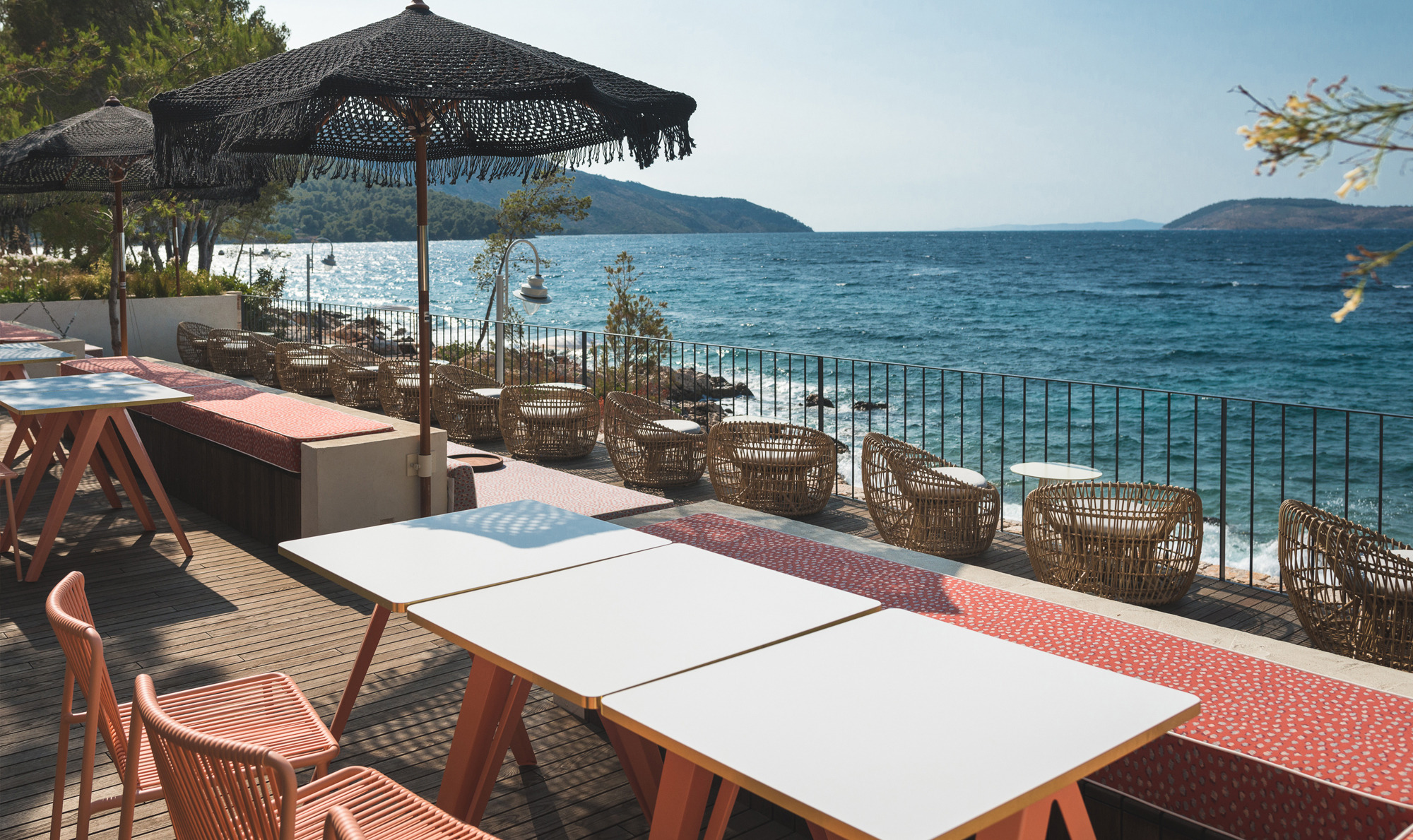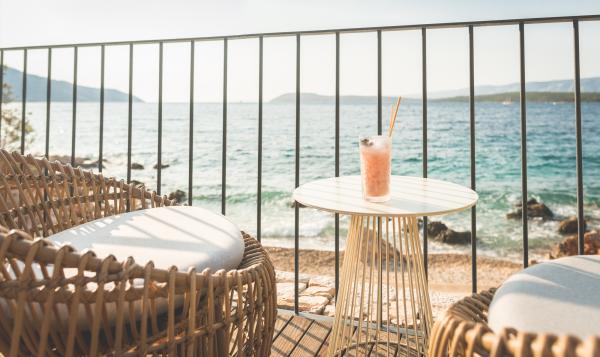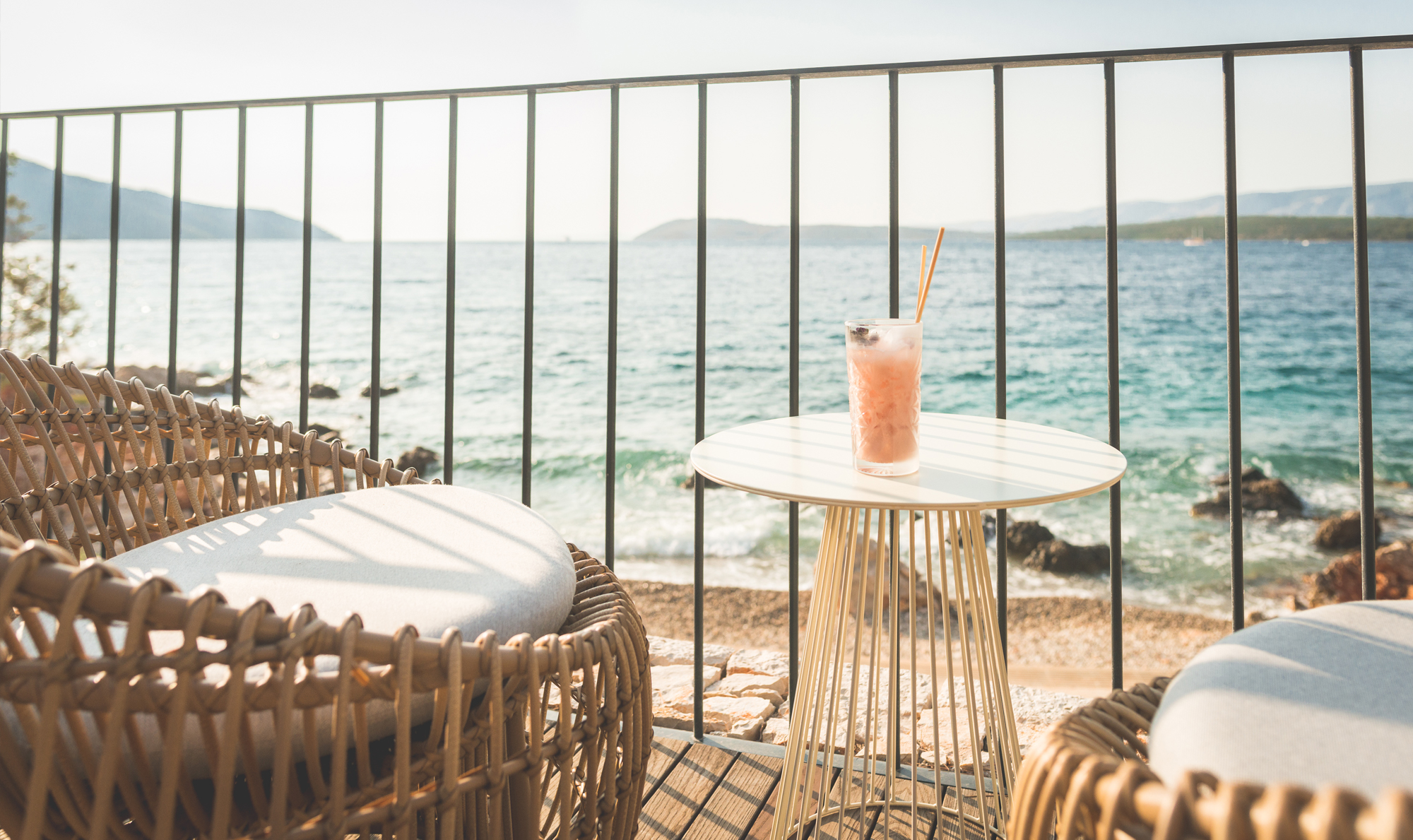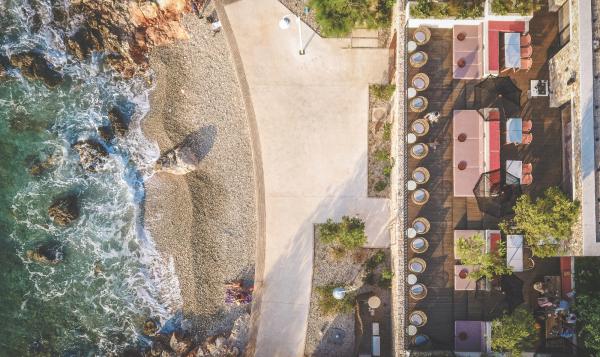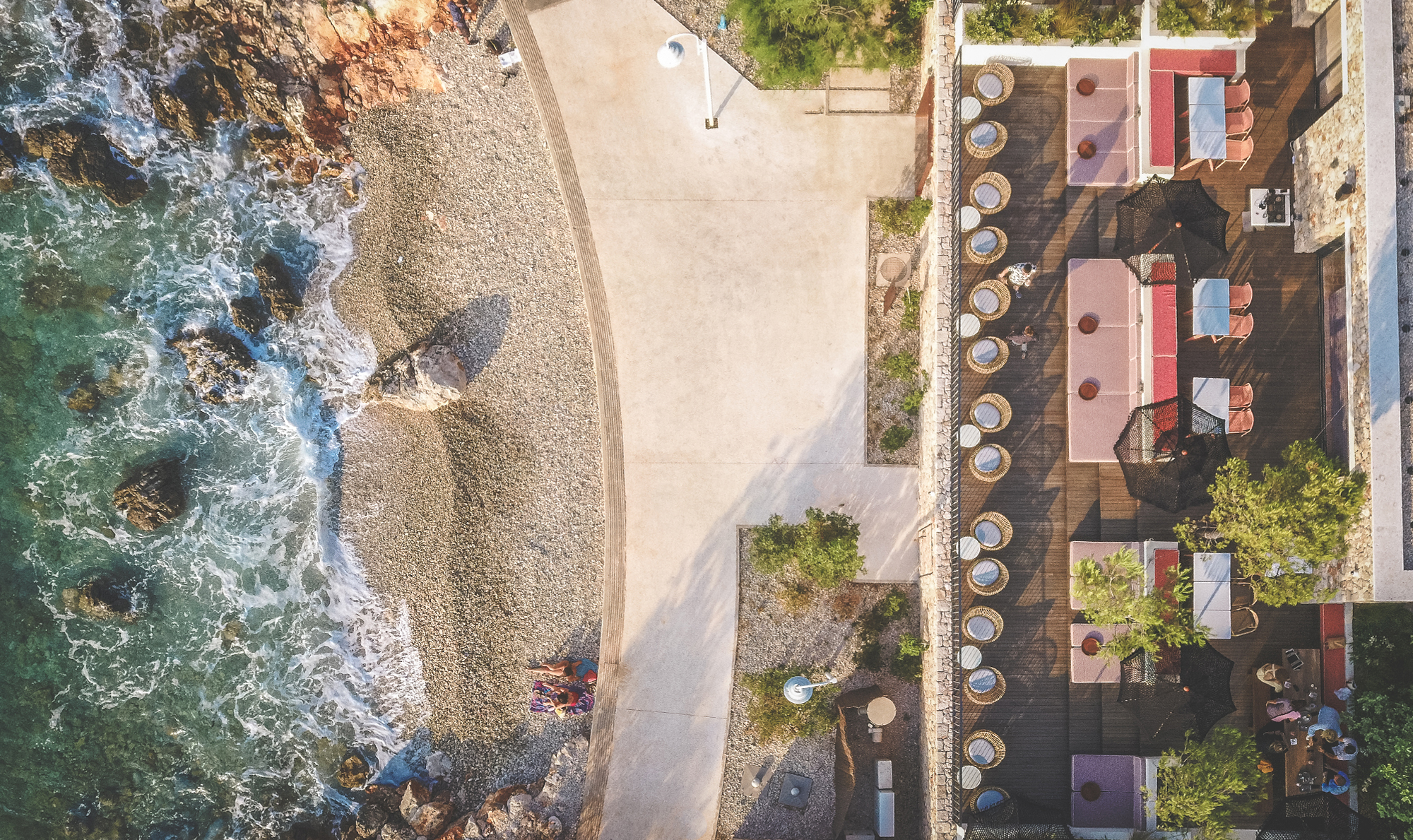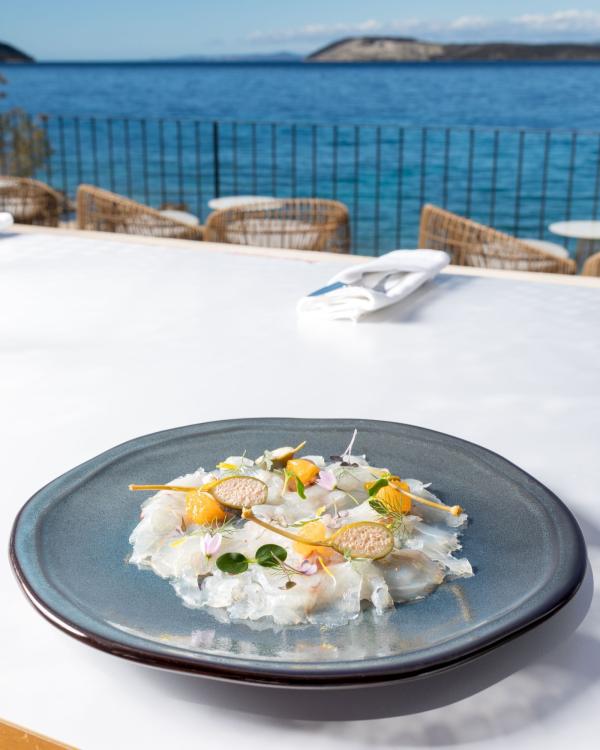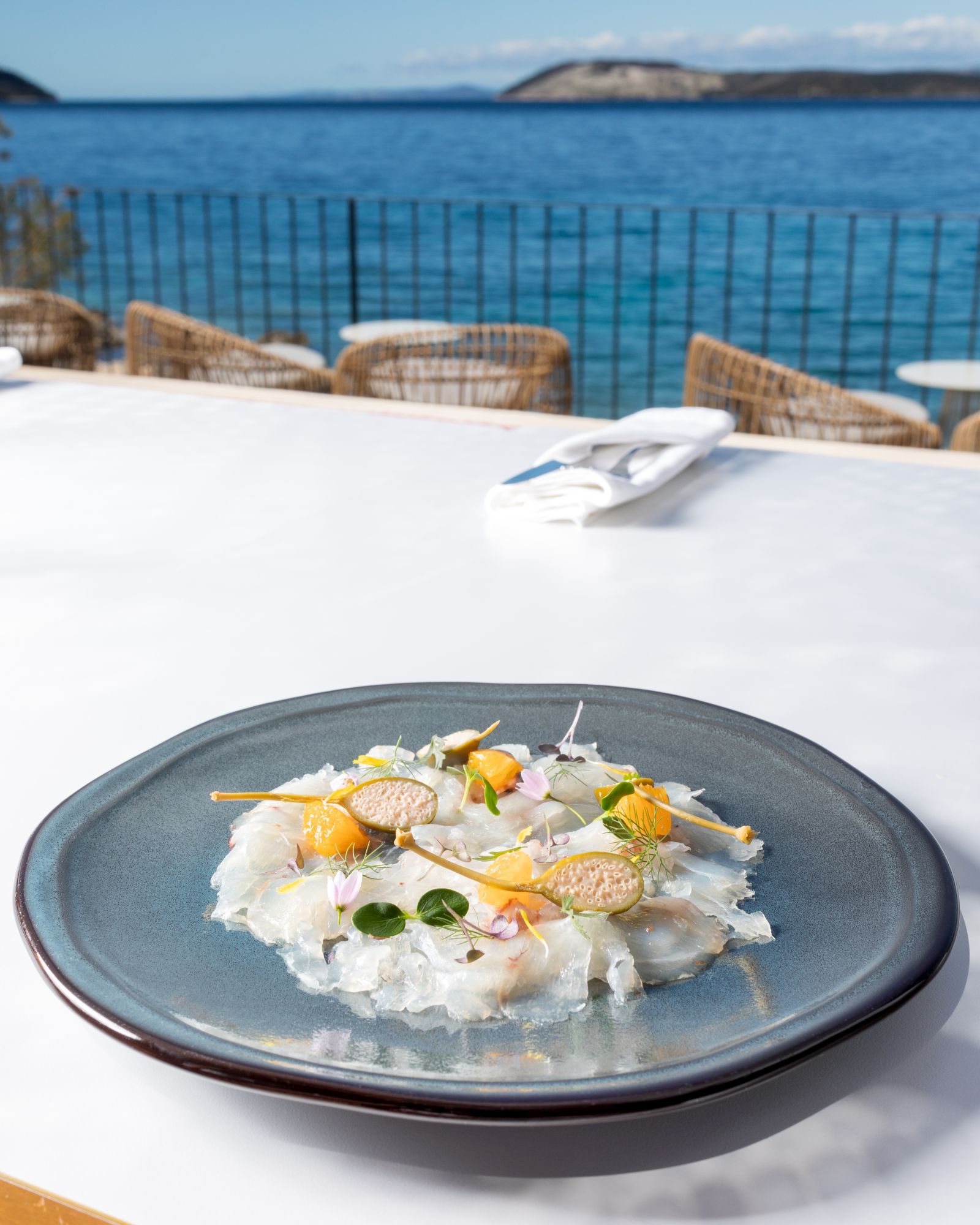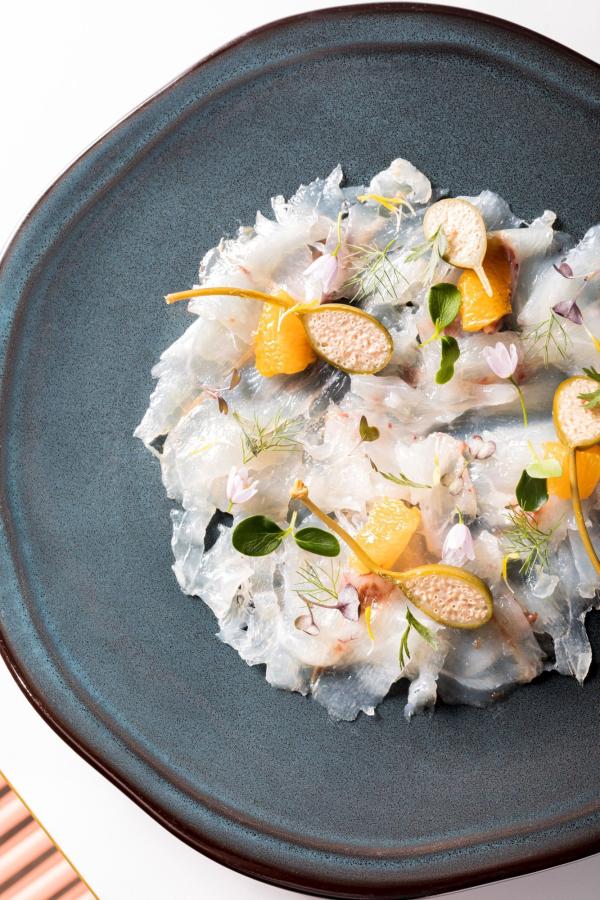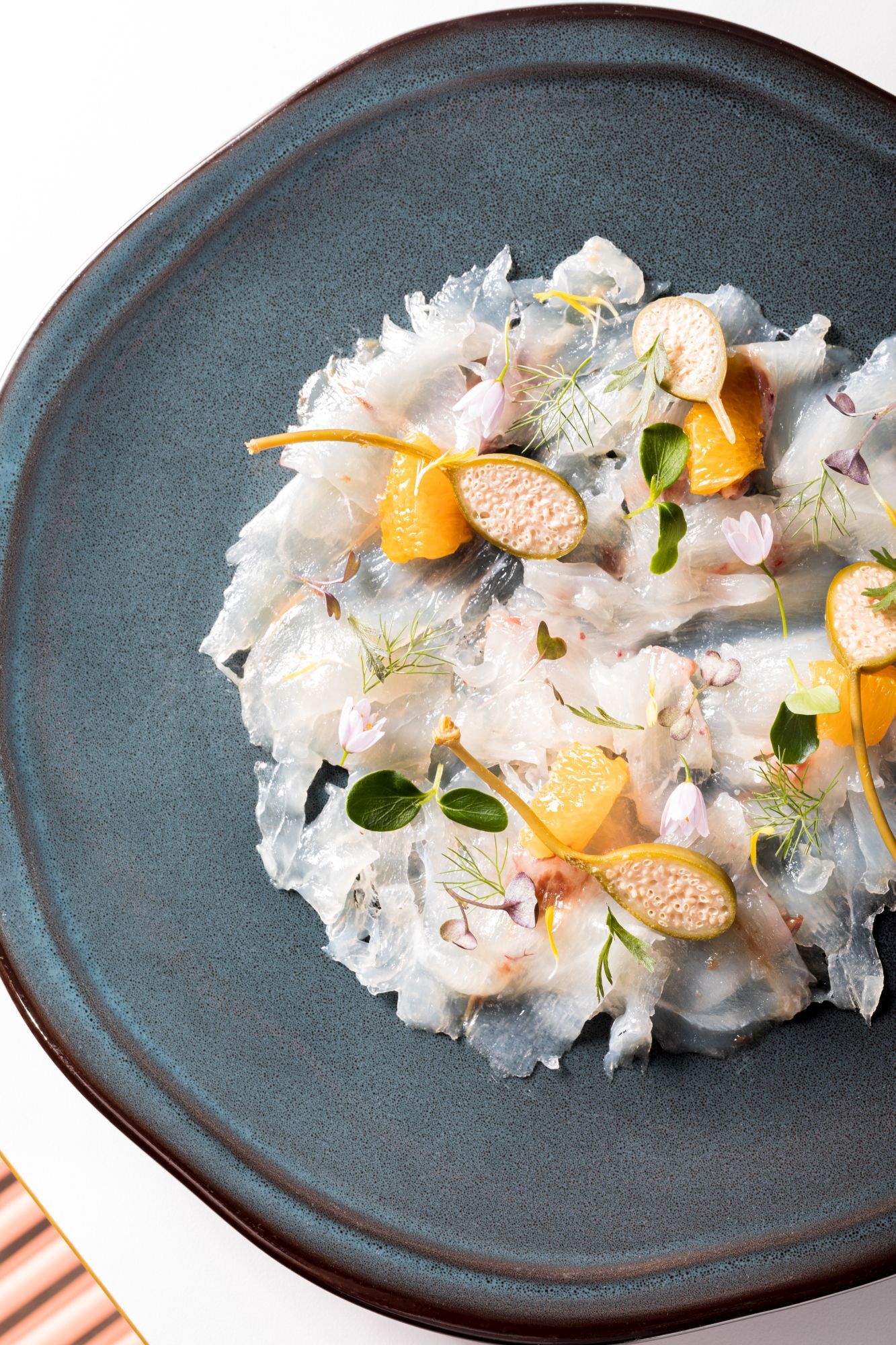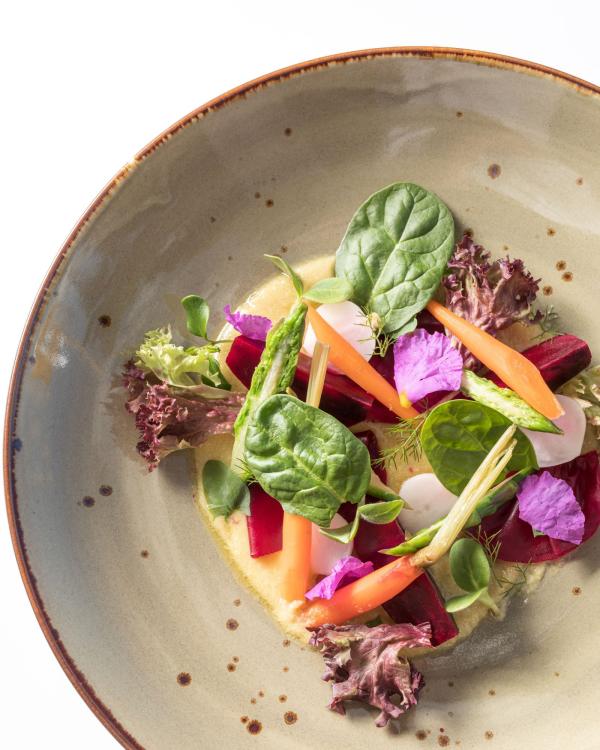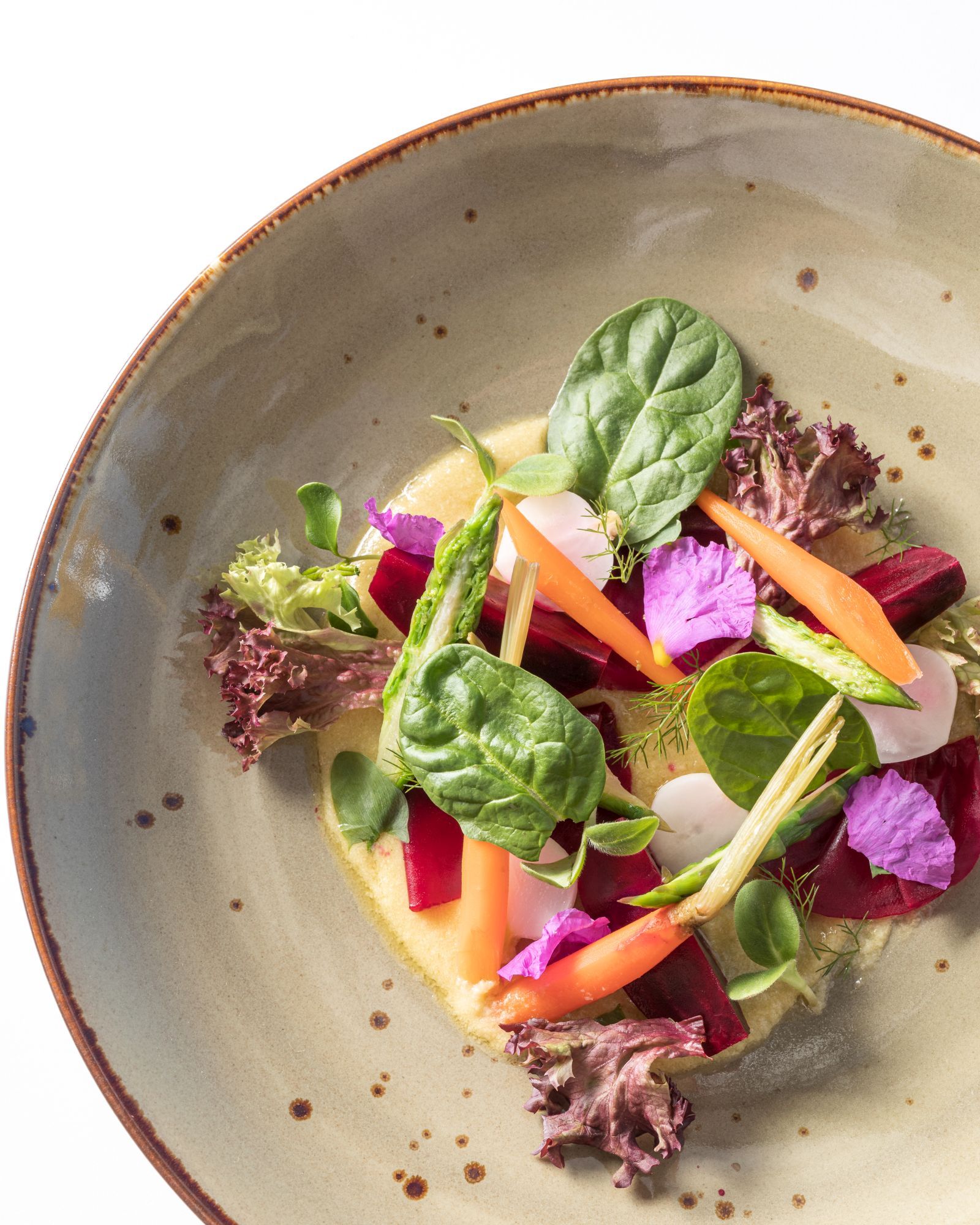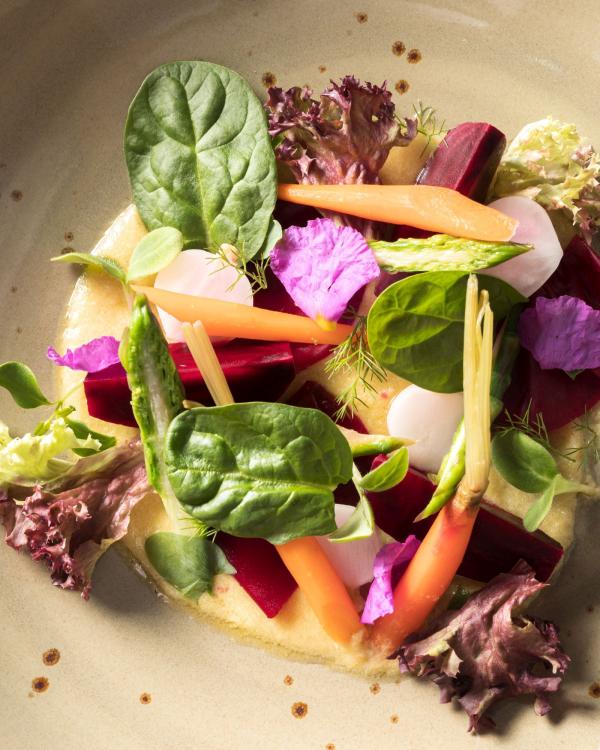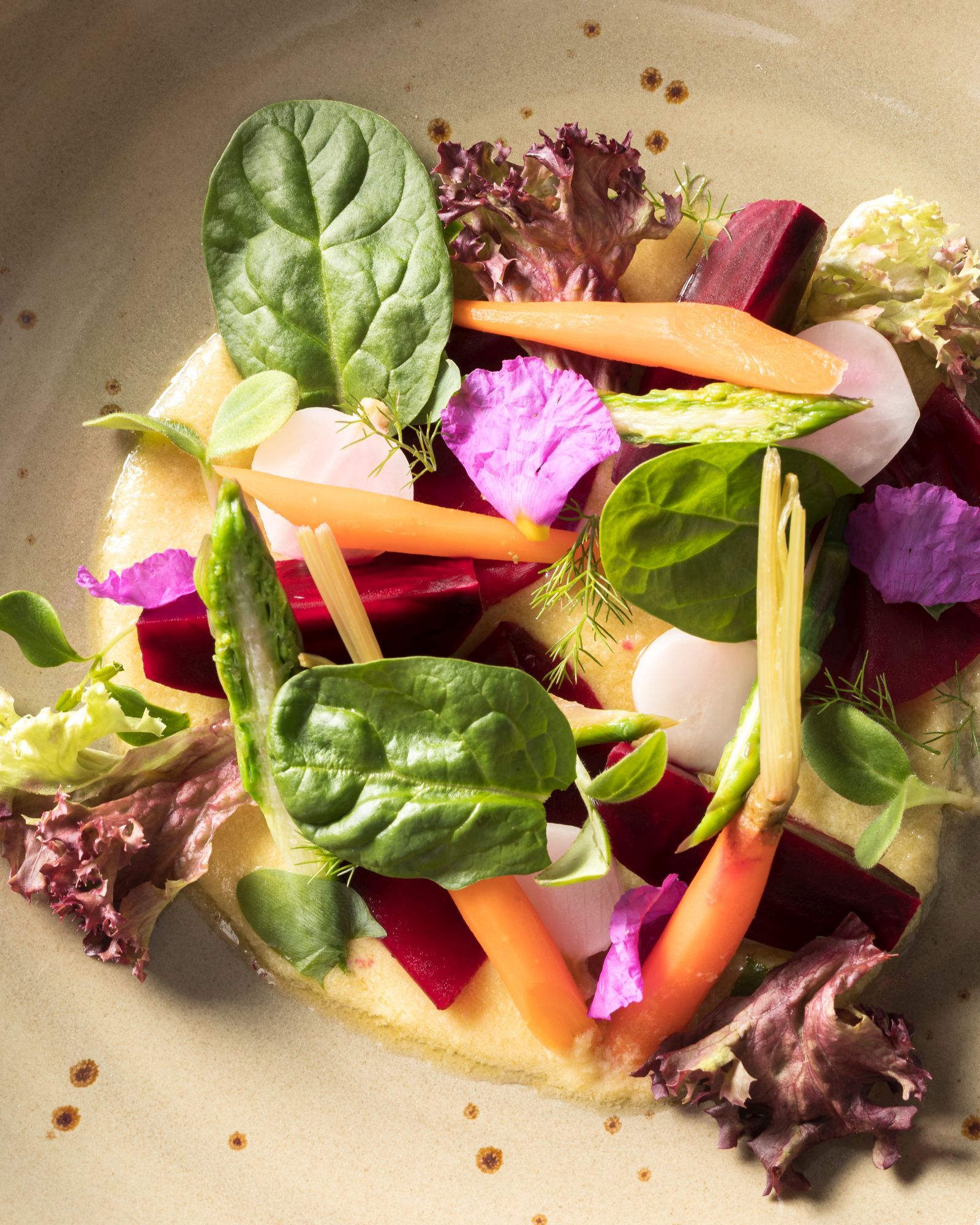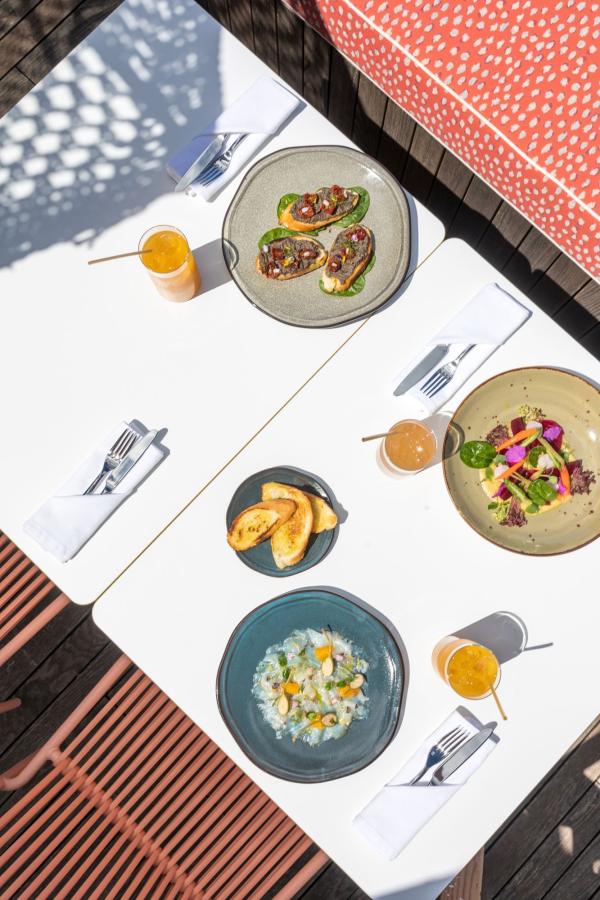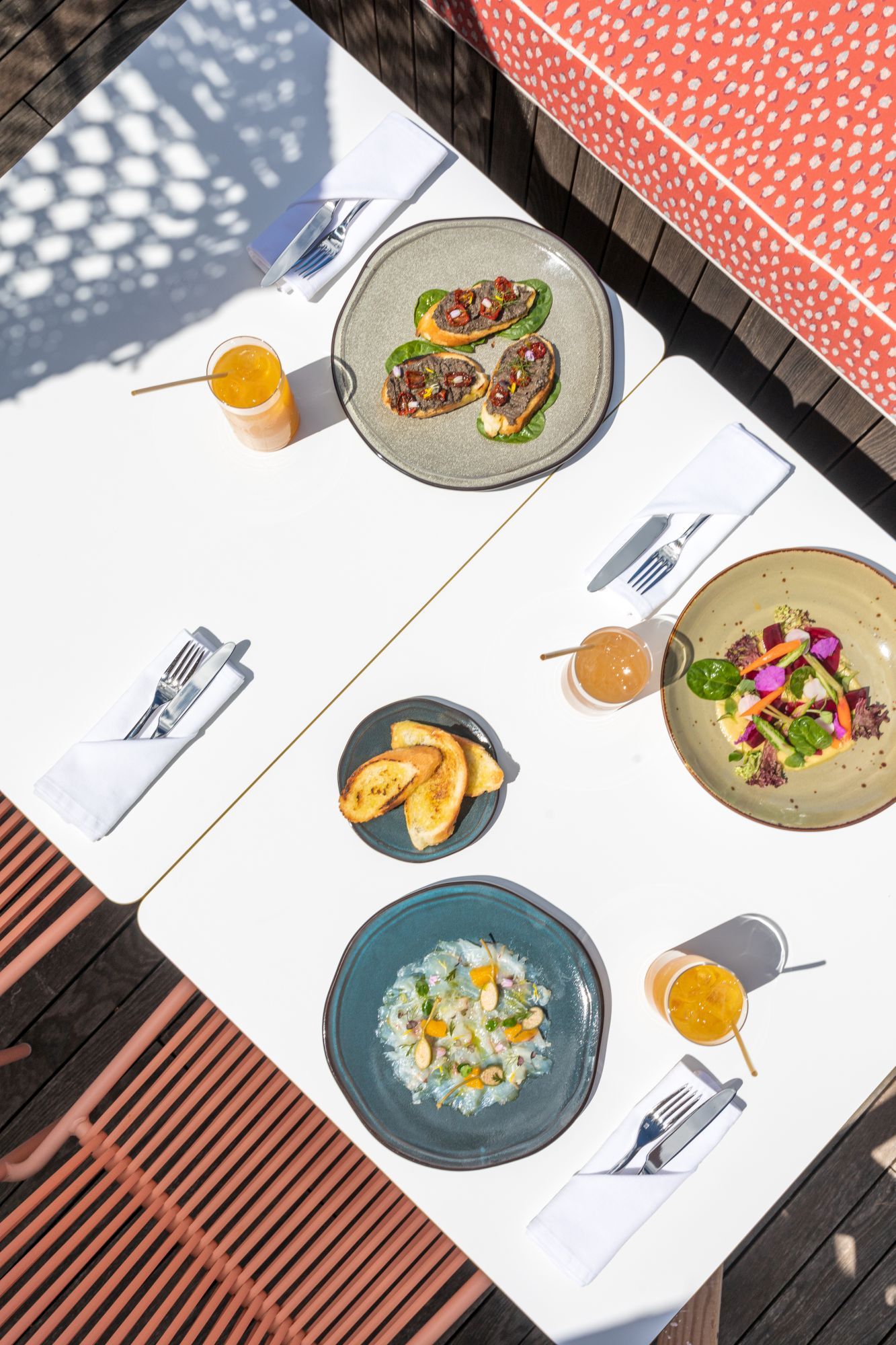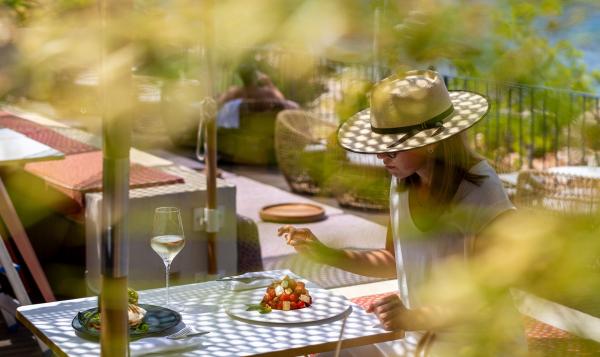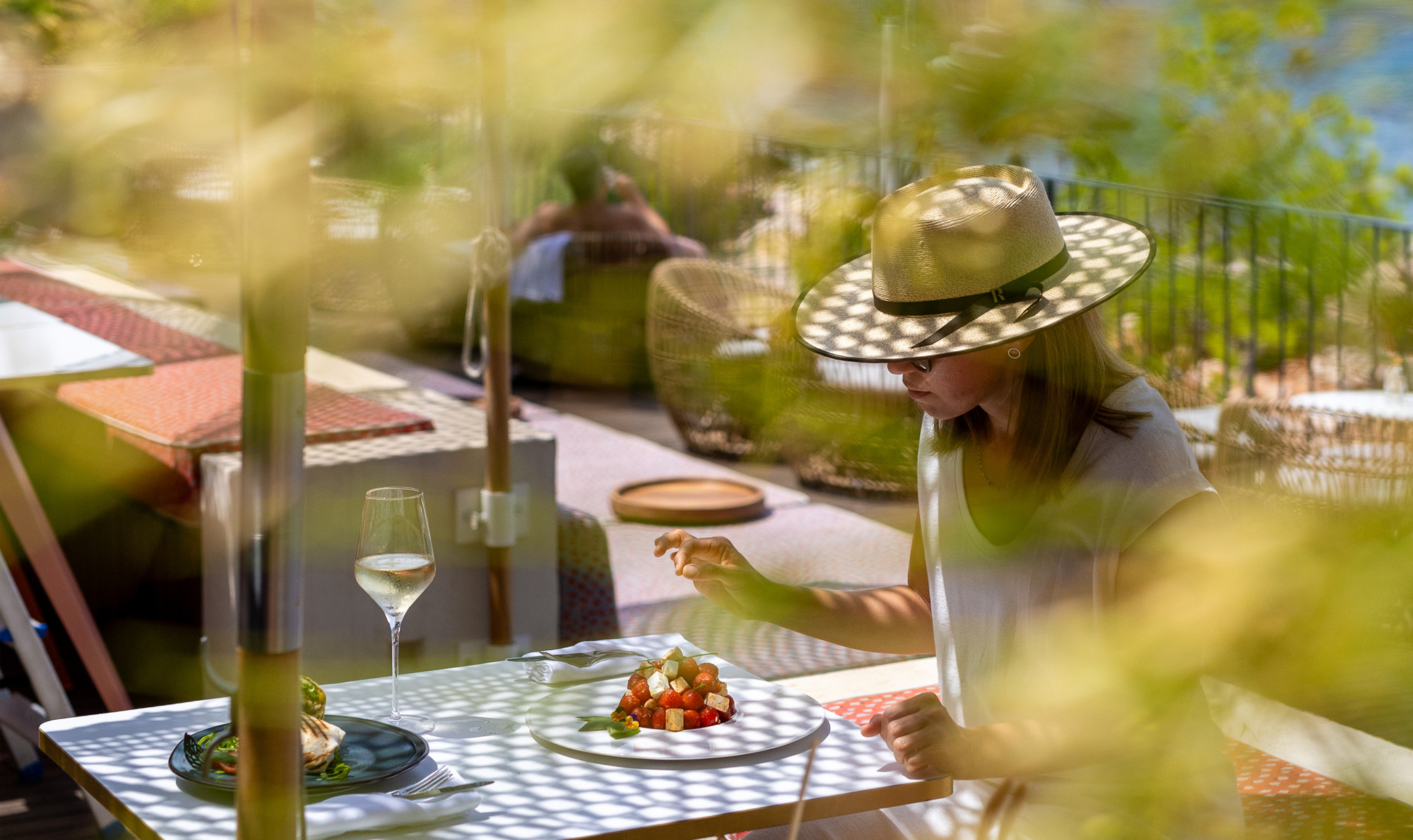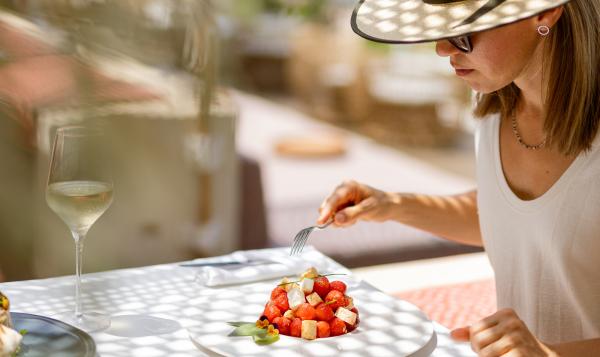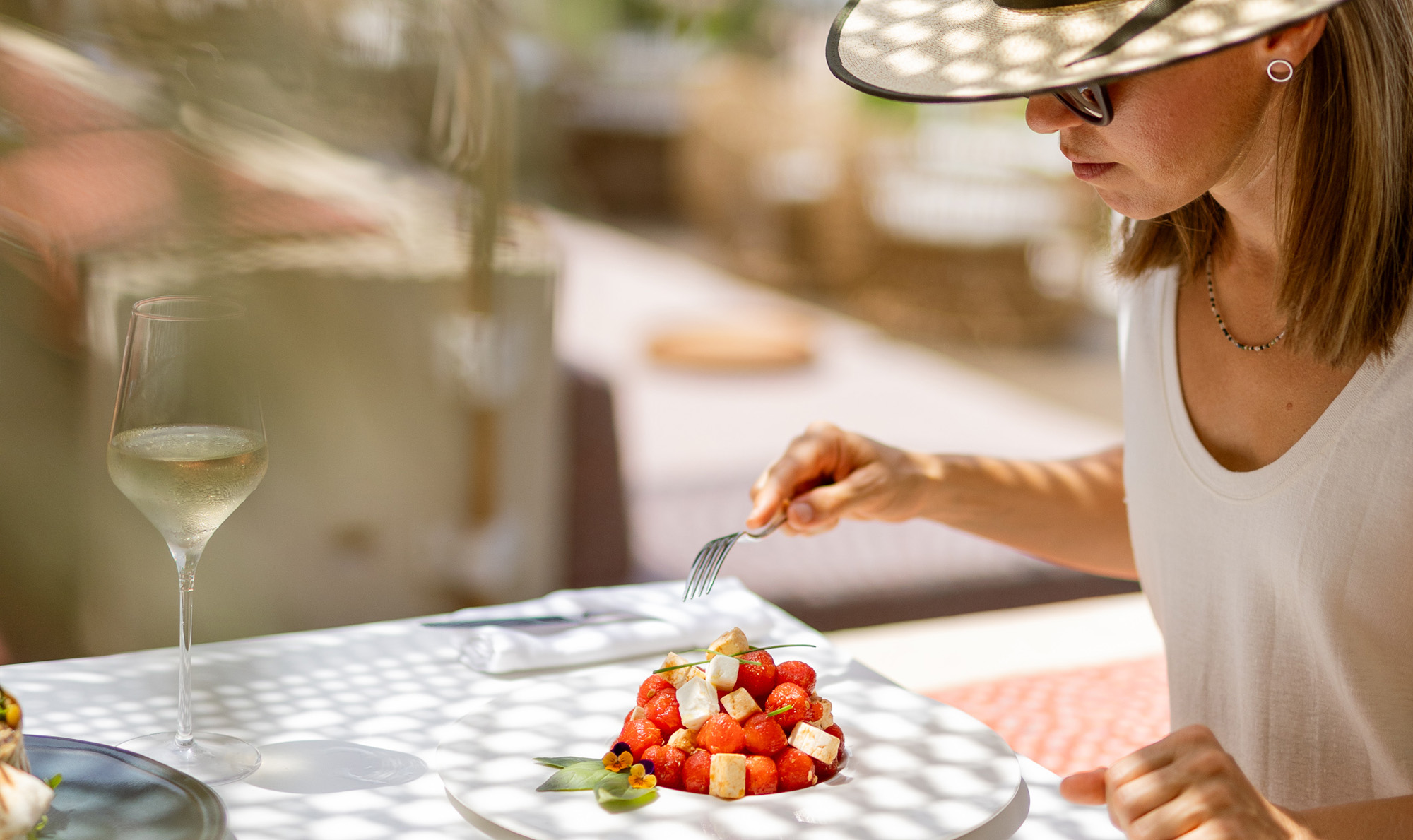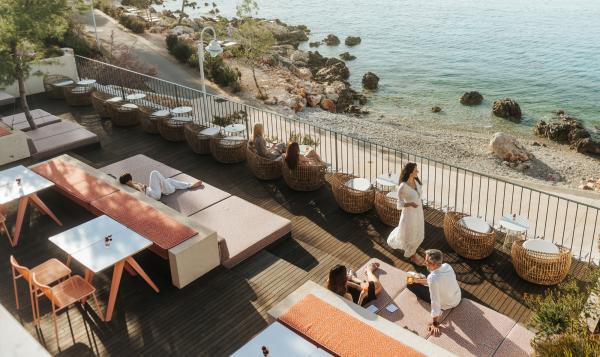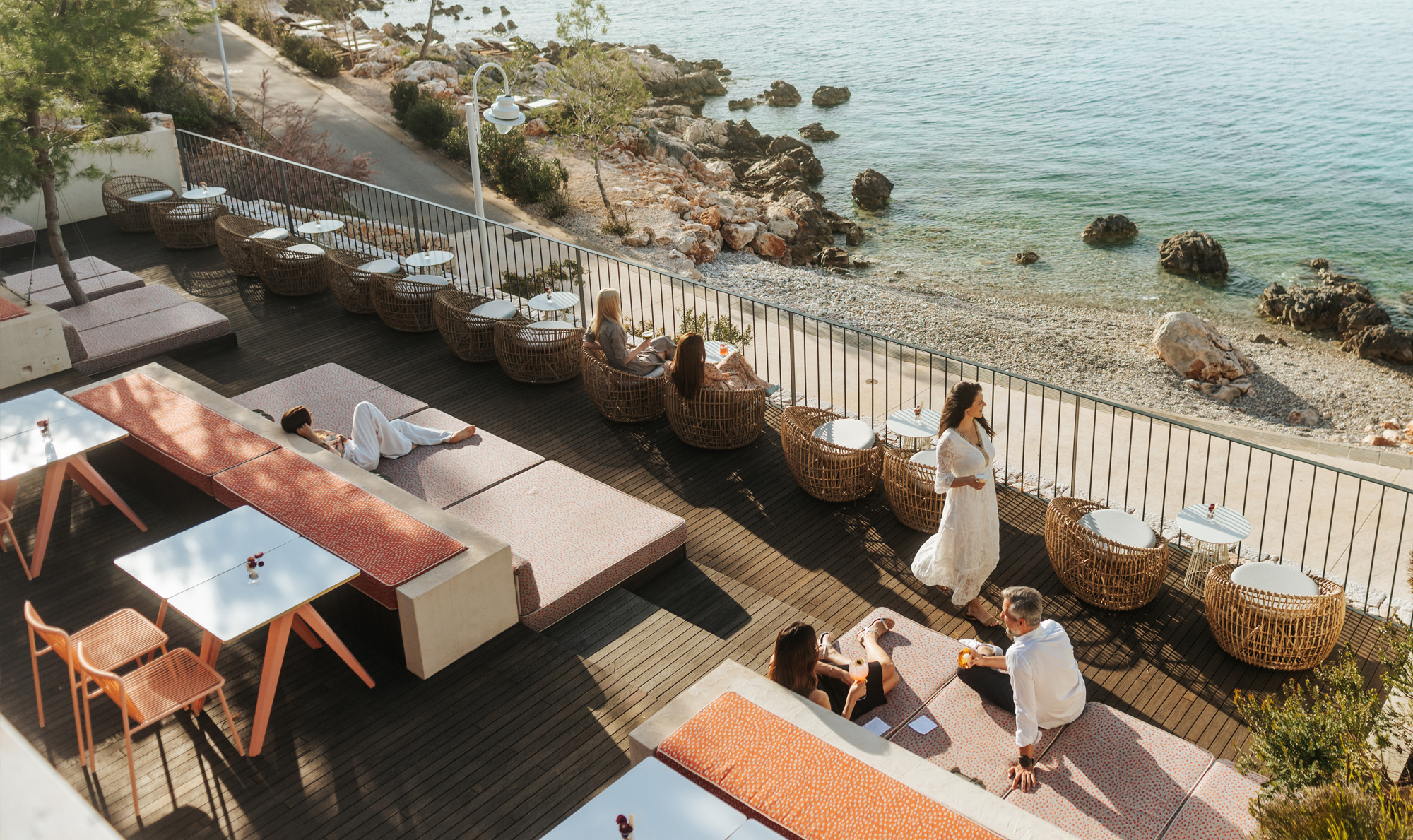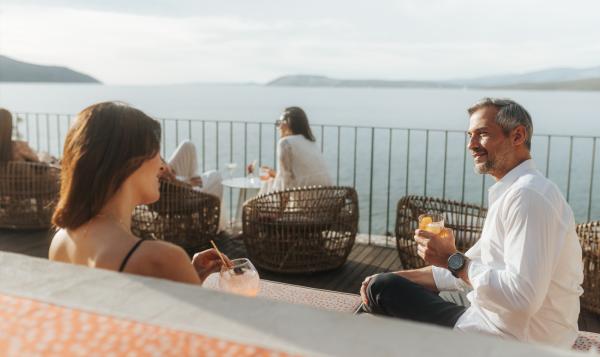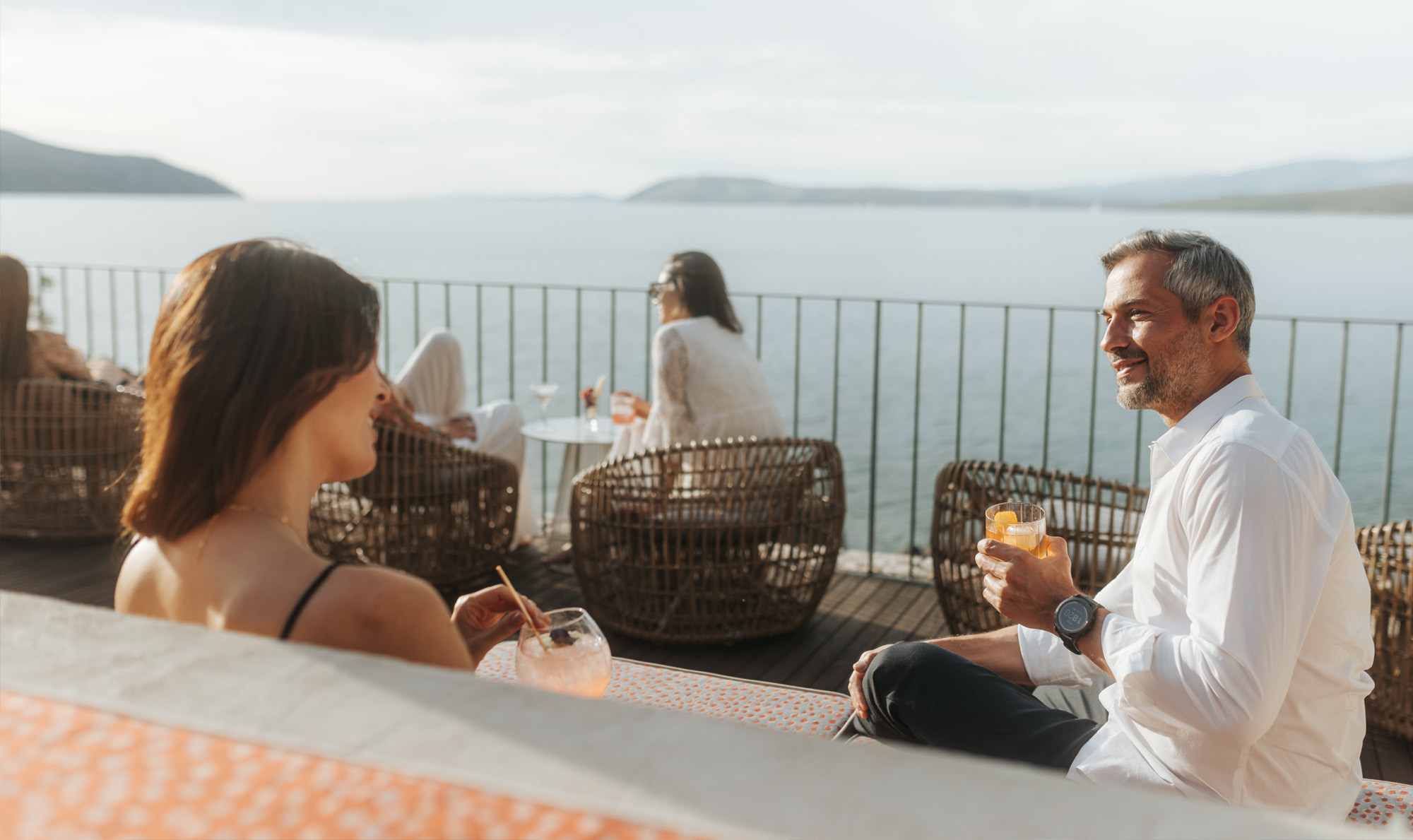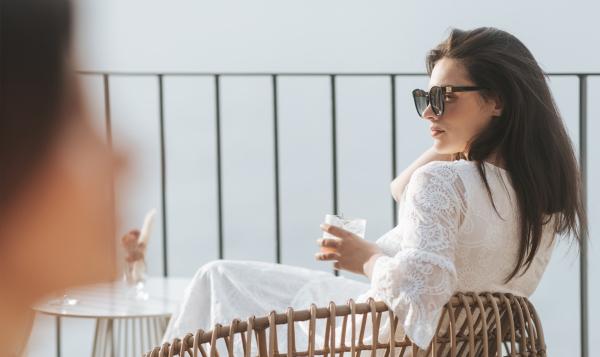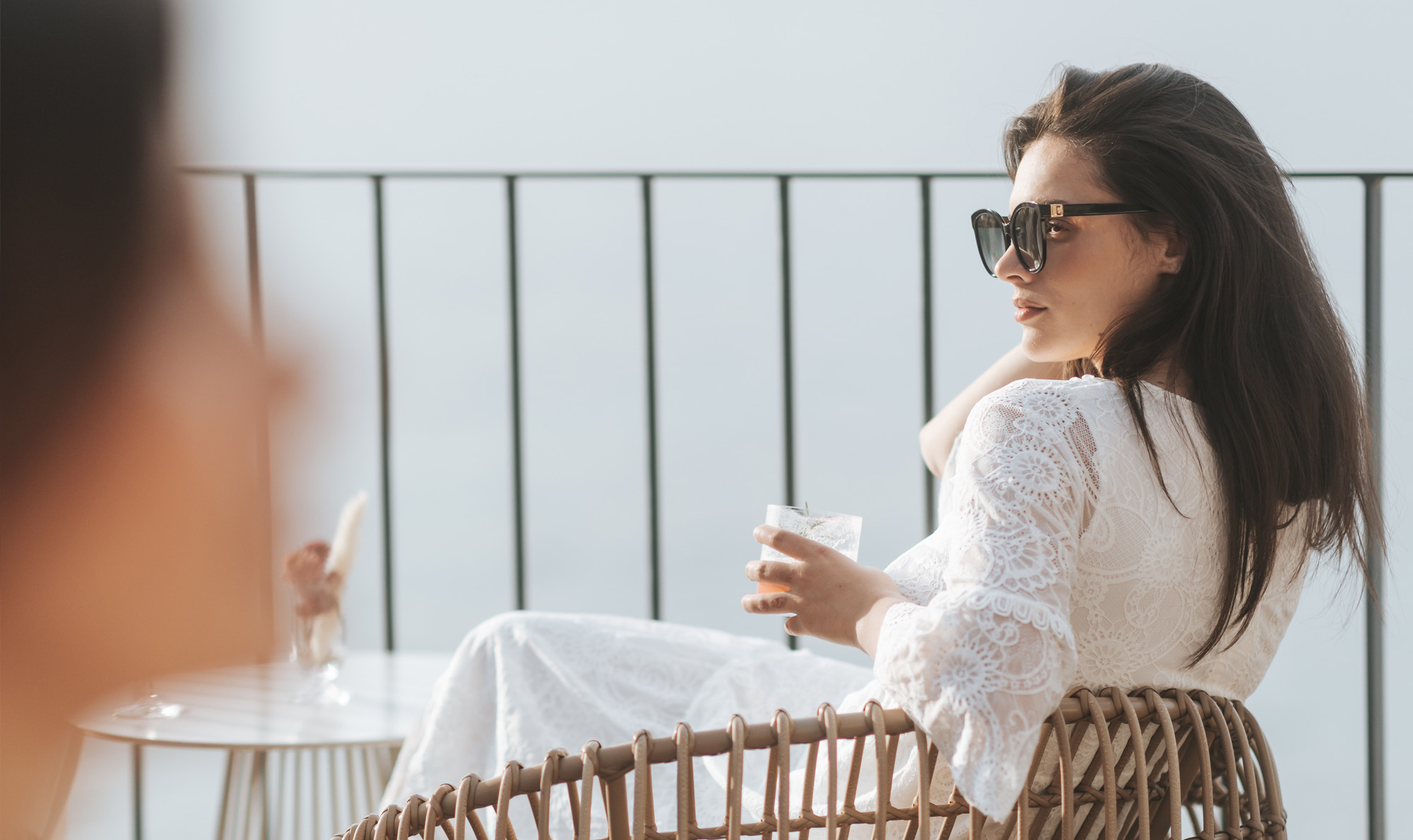 1/19
Where casual vibes, chill sounds, and cool cocktails convene on the coast
Along the coastal promenade of Maslina Resort is A•Bay, a laid-back beachside hangout for your imbibing pleasure.
Where casual vibes, chill sounds, and cool cocktails convene on the coast, A•Bay is set in the open with views extending to the Kabal peninsula and is the place to sip our signature and fruit-focused cocktails, champagne, or a chilled glass of rosé.

A•Bay's feel-good libations harmoniously join the chic decor, with a music sommelier on deck to enhance the natural island ambiance.
Join us for our Sunday Surf & Turf BBQ held every Sunday from 3 pm to 8 pm, featuring grilled specialities, sides and desserts for 50 euros per plate.
A•Bay Beach Bar is also open to non-hotel guests.

Exclusive Seaside Dining
Dine on your own private platform by the sea with our intimate seaside dining experience. Indulge in a 4-course tailor-made menu designed to your desires and one glass of champagne per guest. The assigned price is based on a setup for two people. This experience is available for up to 4 guests.

PRICE: 250€ per person / 4 courses
*Add a Couples Massage at Pharomatiq Wellness: 280€ for two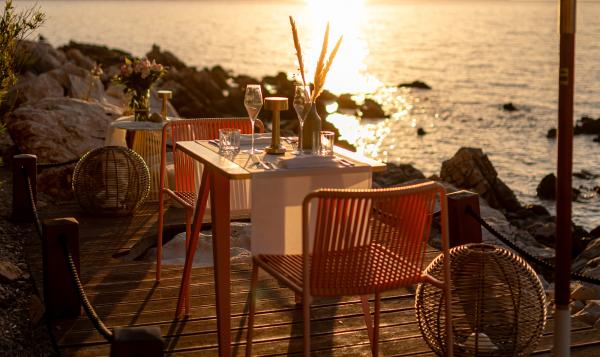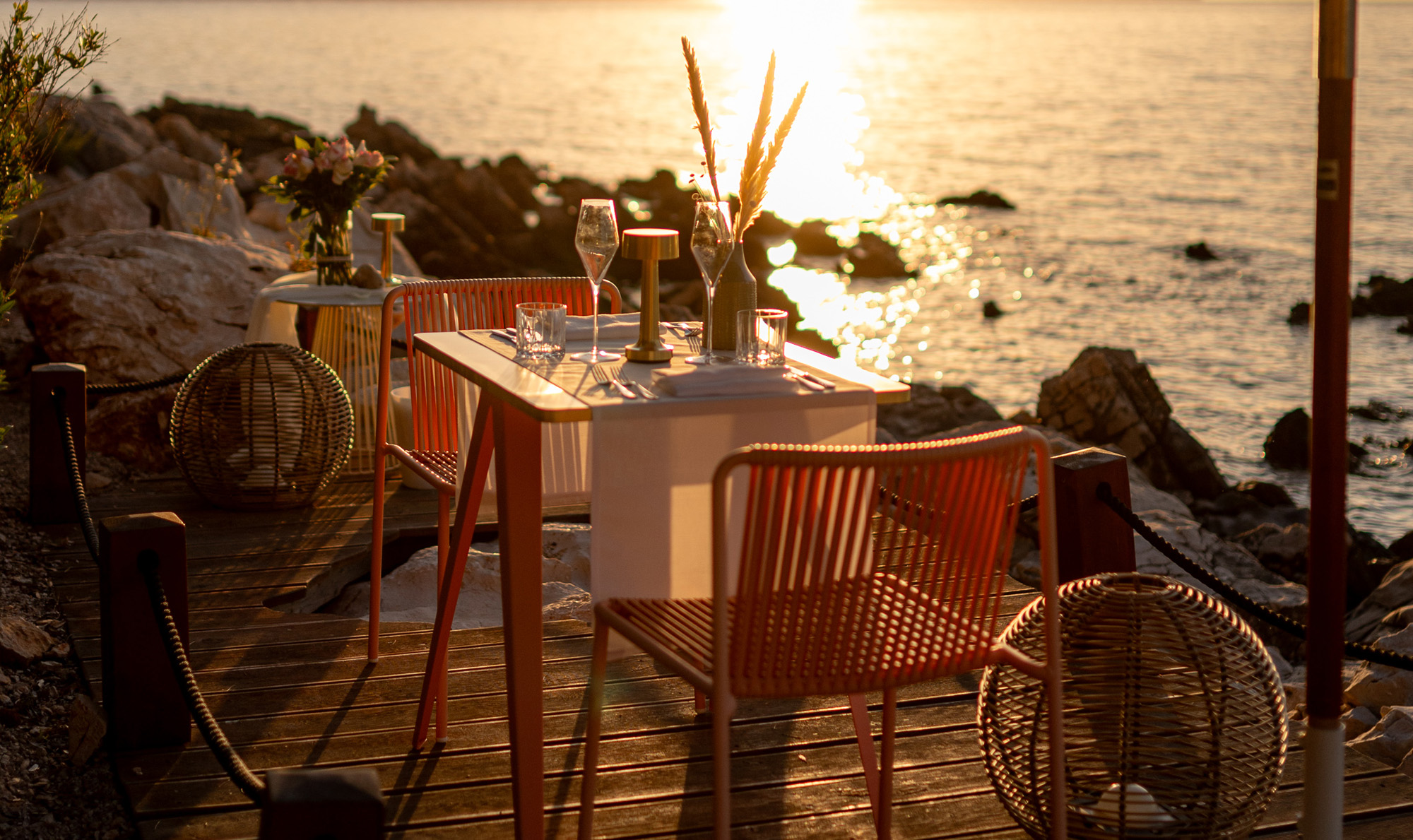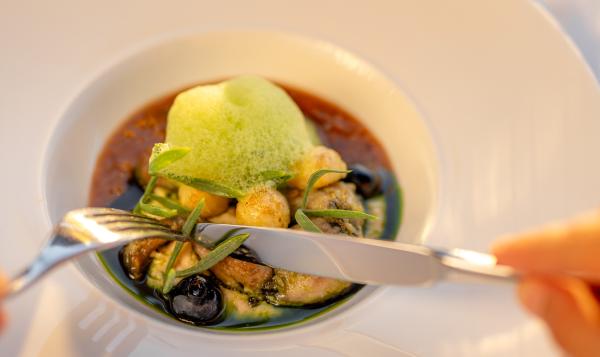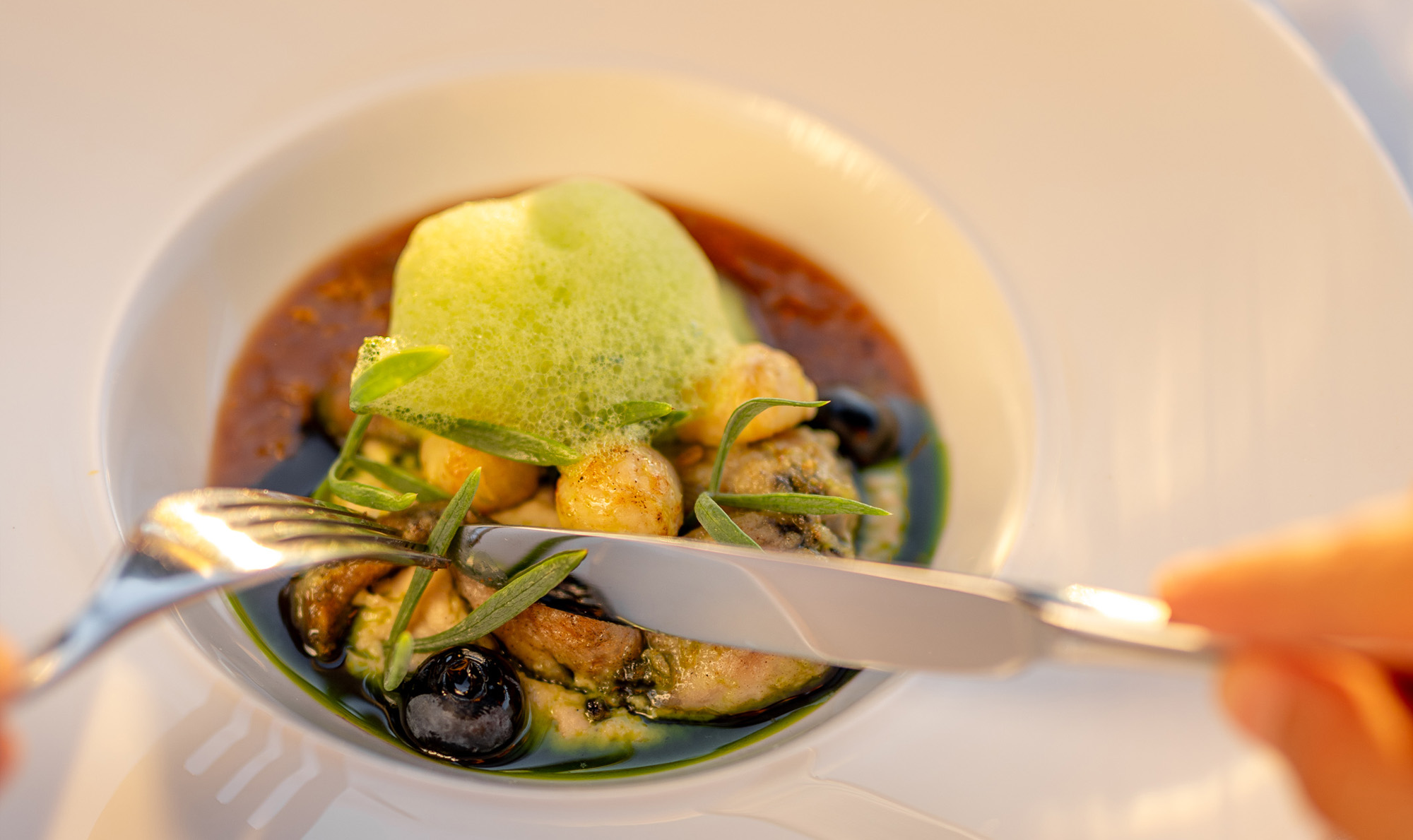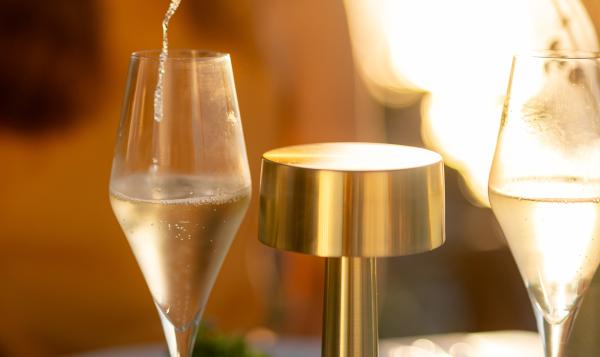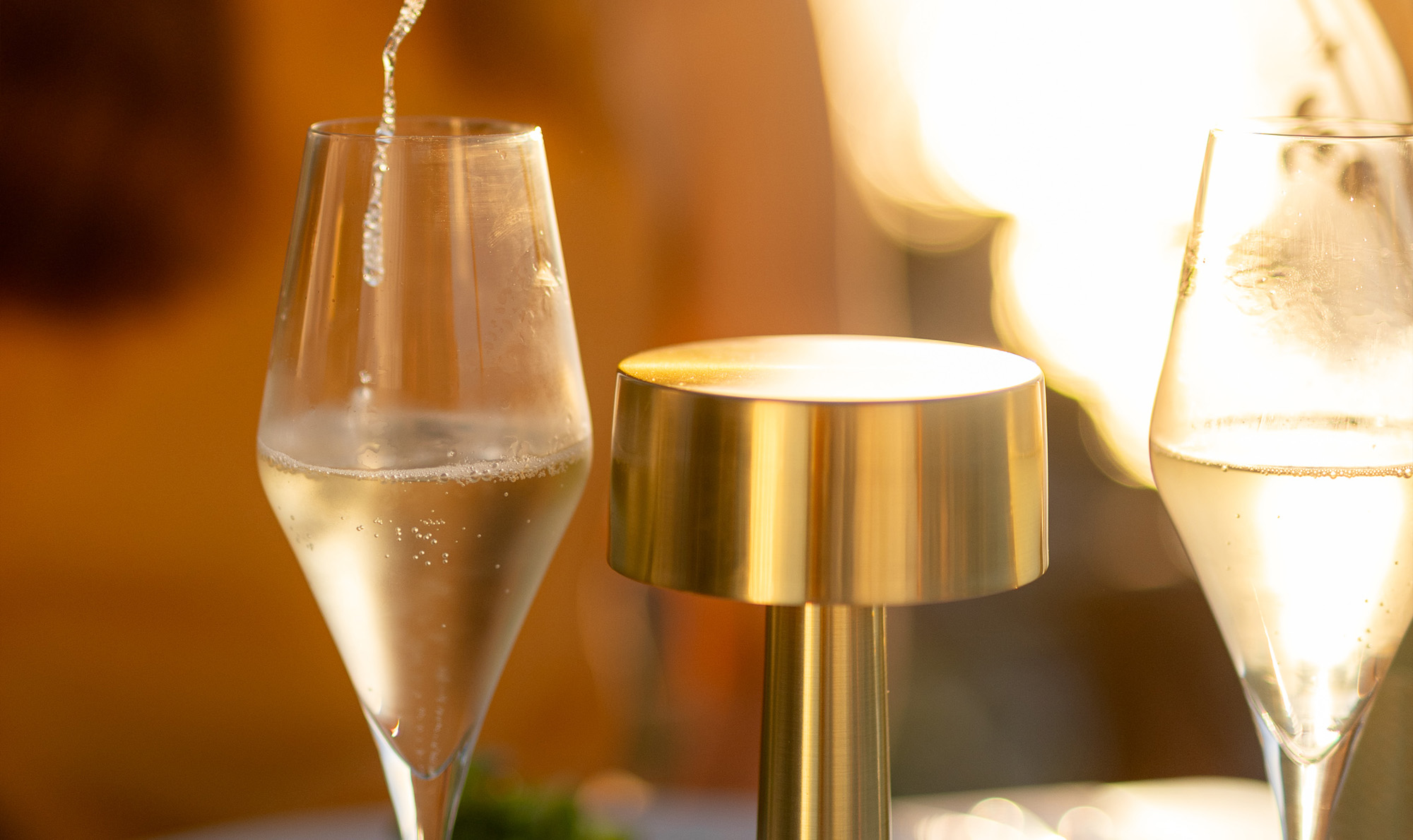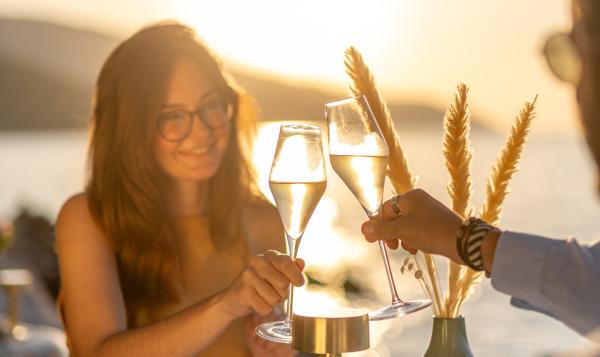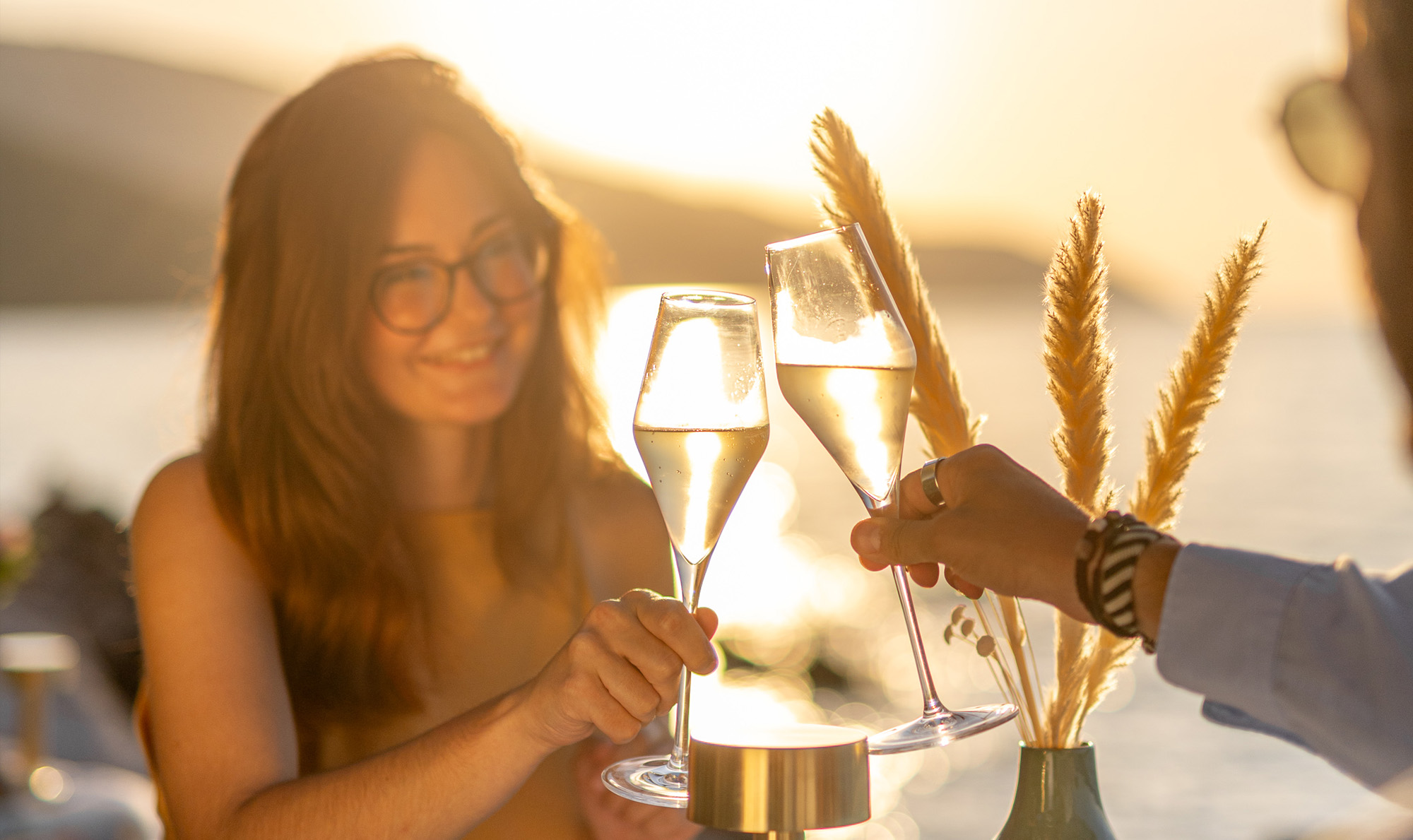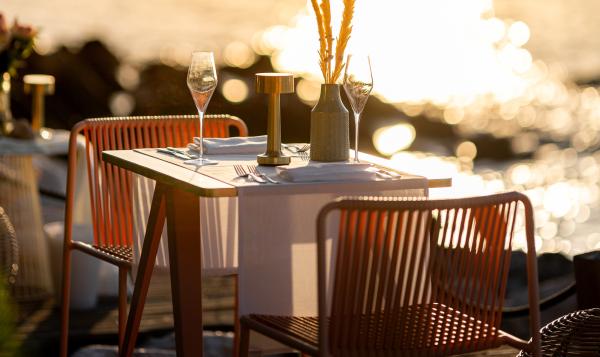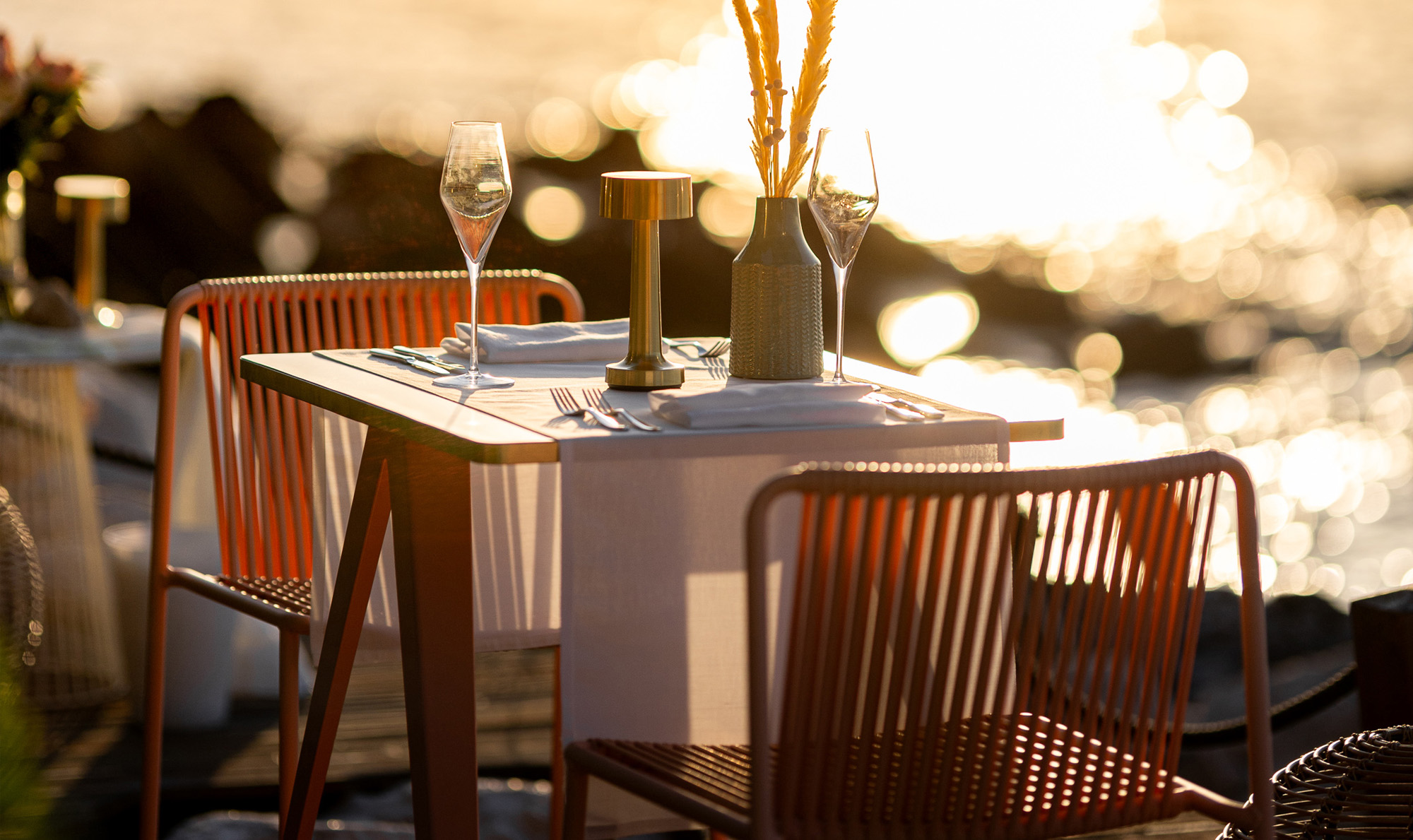 1/6
For more information and reservations please
contact our restaurant at restaurant@maslinaresort.com