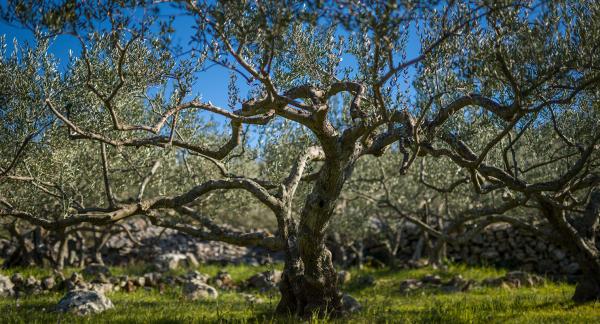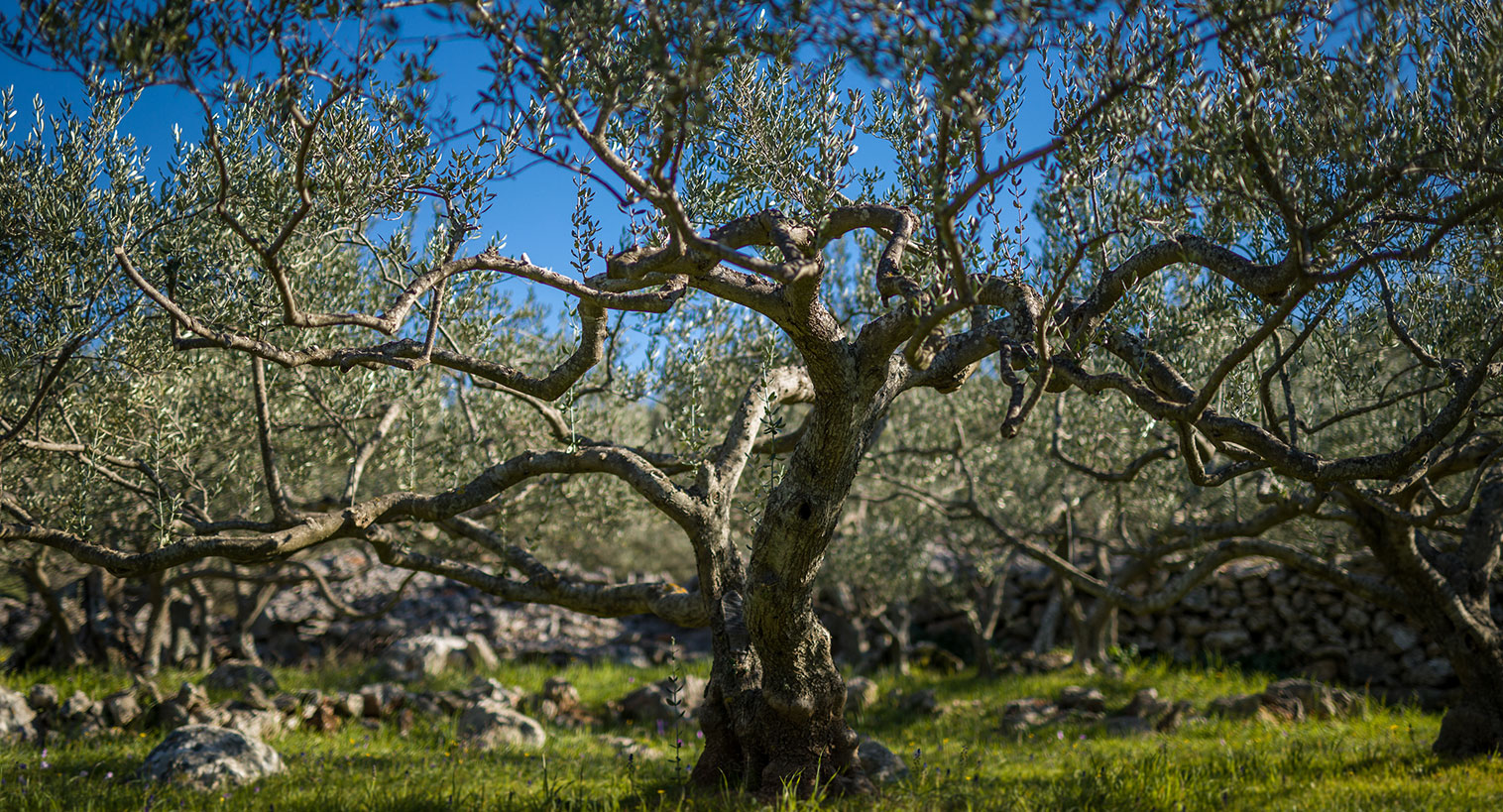 Mindful Luxury invites you to experience sincere, respectful and exclusive high-end hospitality
We are passionate individuals with more than two decades of experience in luxury, including high-end hospitality, gourmet dining, and wealth management. Our collective vision is to offer a luxury hospitality experience found in our business practices and a work environment based on kindness, collaboration, authenticity, and respect.

The result of this is Mindful Luxury, a respectful high-end hospitality experience inspired by the rich cultural and natural heritage of Hvar Island. Mindful Luxury is the alchemy between personal and professional service, a superb location, sincere respect for the environment, and an interior design that is contemporary and chic, yet family-friendly.
Our philosophy is reflected in every detail of the guest experience; our non-intrusive architecture blends in with the island environment; we have reforested trees and protected native species, and our interior and exterior coalesce, honoring the natural world in place by celebrating the beauty in the local materials used. We strongly encourage energy efficiency and procurement practices that promote local and regional suppliers. Our cuisine delights the senses thanks to organic and seasonal ingredients, and our signature in-room guest amenities and natural spa cosmetics are locally designed, non-toxic, and made without any plastics. But this is only part of it.

We invite you to become part of our story.
The Design at Maslina Resort
Maslina Resort fuses classic Mediterranean styles with contemporary French touches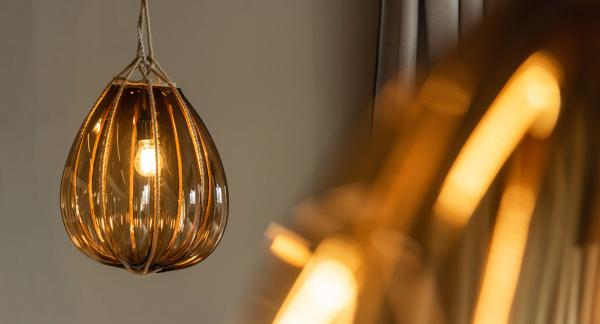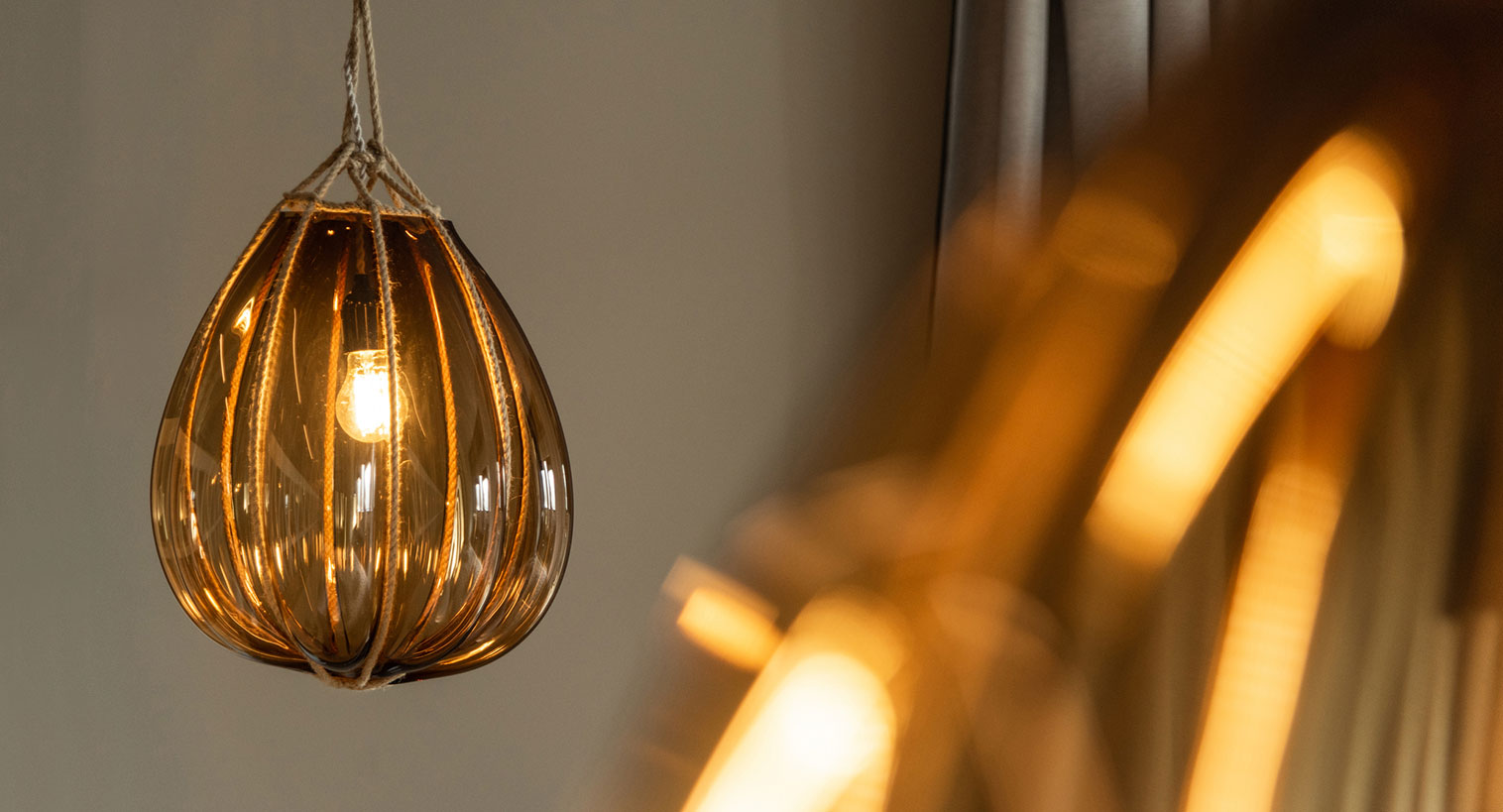 Maslina Resort fuses classic Mediterranean styles with contemporary French touches, respecting the nature already in place as the foundation of the design philosophy.

To cultivate the same feeling the designers had upon first visiting Maslinica Bay, native and local species are used to maintain the landscape language already in place, where wild Mediterranean vegetation thrives thanks to thick Aleppo pines, mature olive trees, and fragrant herb bushes. The landscape is linked with the colors of the materials, which are all natural and locally-sourced.

The low-intrusive architecture floats on the landscape like scattered pavilions, decorated with a ventilated wooden facade that blends in with the island environment. The integrated interior design is inspired by the four elements of nature, which helped construct a palette driven by the cerulean Adriatic Sea, salty summer breeze, pearly white rocks, and dense green forest.

Local Brac Island stone, exotic Iroko wood, brushed brass, and tones of terracotta are harmonized with the natural color scheme, while custom-made interiors and carefully handpicked vintage pieces complete a space that is intimate, comfortable, and delicately designed with the guest in mind. Mindful Luxury, at its best.
Find Your Way
Maslina Resort is situated in the stunning Maslinica Bay on Hvar Island in Croatia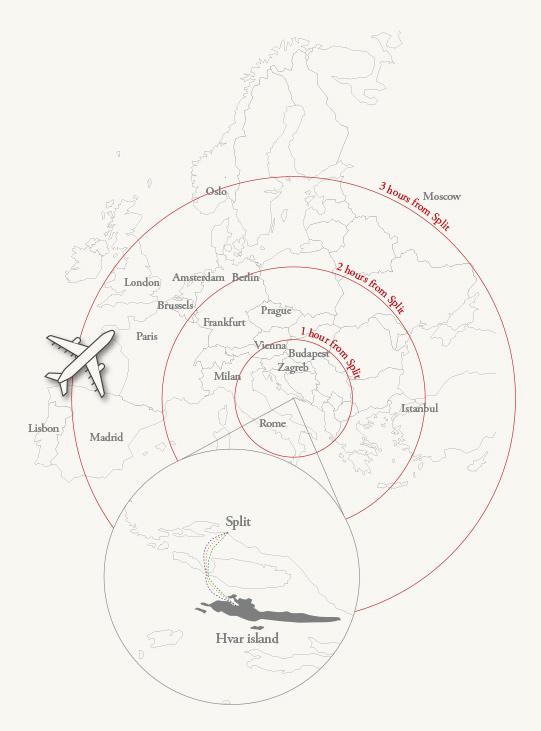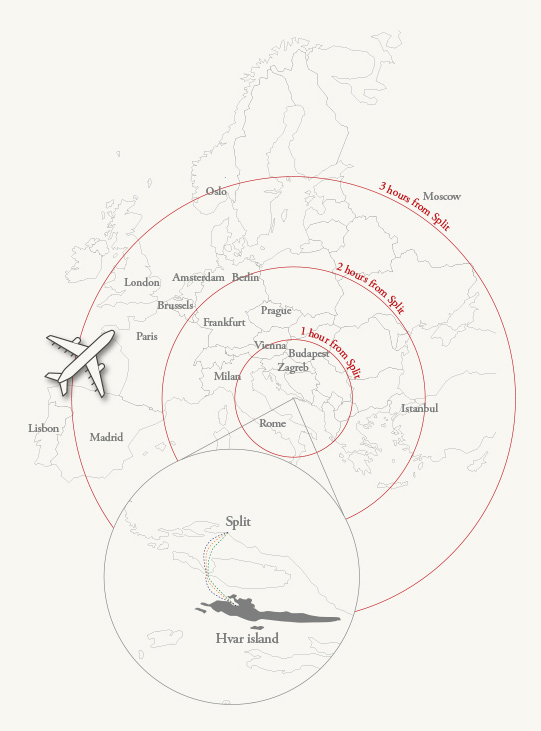 Maslina Resort is located in the stunning Maslinica Bay on Hvar Island, Croatia. The resort stretches across two hectares of lush pine forest with the crystalline Adriatic Sea at your fingertips. A 20-minute stroll along the coast leads you to the 2400-year-old town of Stari Grad. The closest local and international airports to Hvar Island are Split, Dubrovnik, and Brac. A helipad is also on the island, just 1.5 kilometers from Maslina Resort.
It's easiest to get to Maslina Resort from Split, Croatia. It takes around 30 minutes to travel between the Split Airport and Split Ferry Port (in the city) by bus, taxi, or an arranged private transfer. The ferry to Stari Grad takes approximately two hours from the Split Ferry Port. Maslina Resort is located just five minutes on foot from the Stari Grad Ferry Port or a two-minute car ride.
Private Boat Transfer Package
Maslina Resort offers private speedboat transfers on our custom Colnago 45 TS to ensure your Mindful Luxury story begins as soon as you arrive. Pick-up can be arranged from Split Airport or Split City Harbor (60 minutes), Dubrovnik (3.5 hours), or Brac Island (25 minutes), and select locations in Dalmatia. Our speedboat can seat up to 12 guests.
Download our speedboat transfer price list
Ferry Transportation Package
A dedicated driver will pick you up at Split Airport and drive you to the Split Ferry Port. The driver will purchase the tickets for you prior to getting on the ferry. The ferry will then take you to Stari Grad on Hvar Island next to Maslina Resort. The ride takes around two hours. Upon arrival in Stari Grad, the Maslina team will pick you up and drive you to the resort, which is only two minutes away.
Pricing for this package begins at €140 per person (one way)
Catamaran Transportation Package
A dedicated driver will pick you up at Split Airport and drive you to the Split Ferry Port. The driver will purchase the tickets for you prior to getting on the catamaran. The catamaran will then take you to Hvar town. The ride takes around one hour. A driver will greet you upon arrival at the Hvar town port and take you to Maslina Resort, approximately 20 minutes by car from Hvar town.
Pricing for this package begins at €235 per person (one way)
Traveling on your own
Should you wish to arrange for your own transportation, please visit the following links for schedules, pricing, and direct bookings.
Split to Stari Grad: Jadrolinija
Split to Hvar town: Kapetan Luka | TP Line | Jadrolinija
Dubrovnik, Korcula or Brac Island to Hvar town: Kapetan Luka | TP Line | Jadrolinija
Complimentary pick-up from the Stari Grad Ferry Port is available upon request, while transfers from Hvar town can also be arranged by our Experiences Team for a fee. Get in touch with us at experiences@maslinaresort.com for any further information and reservations.
Explore Map View
Discover Hvar
Revered as the best island in Europe, Hvar is a haven for holidaymakers
Hvar Island is not only known for its dense pine forests, crystalline waters, and mild climate; it is a multi-generational destination celebrated for its rich history, UNESCO heritage, booming party scene, and culinary prowess. Likewise, its remote villages and ancient customs are a precious testament to the Mediterranean ancestry and lifestyle that continues to thrive today.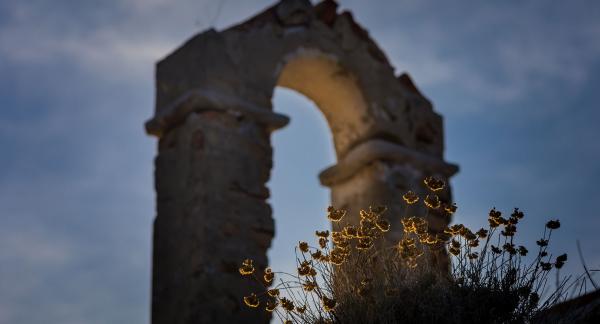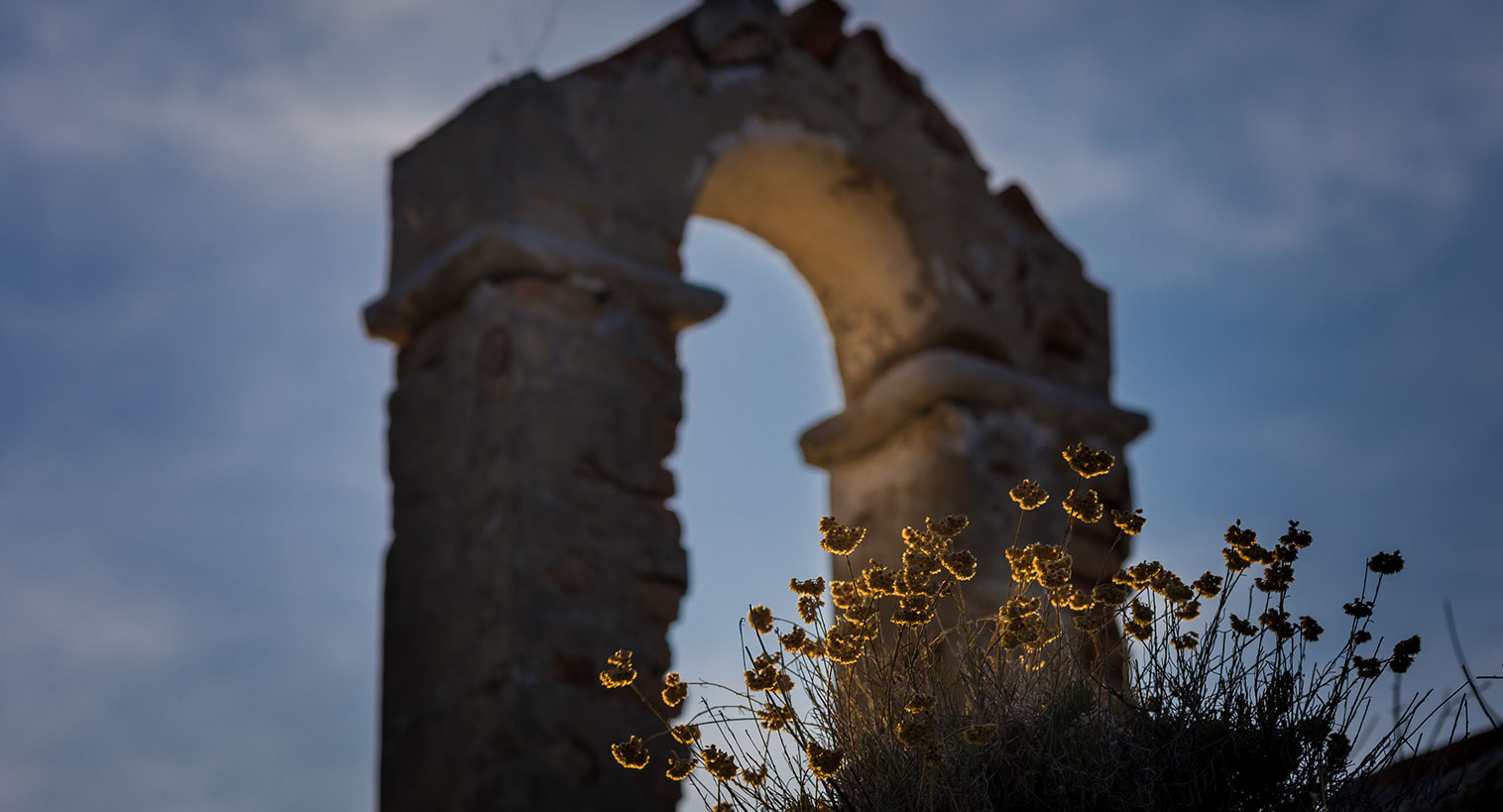 Activities & Excursions
Whether you opt for the land or the sea, your Hvar exploration begins at The Club, where our expert team will craft an experience tailored to your wishes
Water Activities
Whether you're a fan of kayaking, diving, rafting, or sailing, Croatia is a paradise for those looking to explore the Adriatic. Speed boat excursions to the nearby islands, snorkeling, paddleboarding, windsurfing and kitesurfing are some of the most popular water activities on the Adriatic Coast.
Trekking
The region is ideal for trekking, with many hiking paths connecting the southern and northern part of the island through olive trees, lavender fields, and vineyards. A popular climb is to the 16th-century Hvar Fortress, which offers stunning views of the town and the Pakleni Islands.
Cultural & Historic Sites
The Stari Grad Plain is the best-preserved system of ancient Greek field-architecture in the Mediterranean. This UNESCO-protected World Heritage site, which is the largest and most fertile field on the Adriatic islands, covers 6 kilometers and has been virtually intact for over 24 centuries. Enjoy wine tasting at a local tavern paired with local dishes harvested straight from the plain, or visit the old shepherd's village of Humac, which is a cultural living monument full of picturesque ruins and small stone houses. Also popular is the nearby Grapčeva Cave, which abounds in stalactites and stalagmites and is home to the most prehistoric drawing found in Europe dating back to 4,000 BC.
These are just a few of the popular Festivals & Events happening all year round on Hvar Island.
Days of Olive Oil (Jelsa, February)
Brings together olive oil producers on the island to uncover who is the best of the year.
Za Krizen, 'Following the Cross' (Holy Week, Jelsa, Pitve, Vrisnik, Svirce, Vrbanj, Vrboska)
Za Krizen is a night procession that is held every Holy Thursday. The 500-year-old tradition is included as part of the UNESCO Intangible Cultural Heritage List. Once a year, and just for one day, Maslina's guests are invited to experience all 6 of Hvar's UNESCO protections at once.
Feast of St. Prosper (Hvar Town, May 10)
Brings together the island's producers; the highlight is a gourmet competition of the main Hvar restaurants.
Hvar Summer Festival (Hvar Town, May to October)
Attracts top names from the world of classical music, with daily events in exquisite locations, such as the Franciscan Monastery and Europe's oldest public theater in Hvar Town.
Lavender Festival (Velo Grablje, June)
Known as Croatia's most aromatic festival and the most iconic event in Hvar's wellness tourism calendar
Bogdanusa Evening and Hvar Wine Association Tastings (Svirce, June and Multiple Locations, May-Oct
An event wine lovers won't want to miss; of particular interest to wine experts are the indigenous grape varieties on Hvar.
Humac Eco-Ethno Festival (Humac, July)
Regarded as the premier eco-ethno village in Dalmatia, this festival offers hikers a tour of perfectly preserved residential rural architecture, the dry-walling construction technique, ethno-collections, the local St. Ivan and Paul Church, the telescope viewpoint, the famous Grapčeva Cave and the distillery of essential herbs.
Ultra Beach - Ultra Europe Music Festival (Hvar Town, July)
Over 3,000 international festival-goers head to the Amphora Grand in Hvar Town for the biggest and most popular electronic music event on the Croatian coast.
Tam Tam Festival (Sucuraj, August)
This annual music festival in the most eastern town on the island is heaven for fans of independent regional music. Singer-songwriter performances are held in different authentic locations in the old Sucuraj center.
Escape (Basina, August)
Formed by the Escape Community, this festival was named Europe's best boutique festival, according to Vogue UK.
Puhijada (Dol, August)
The annual Puhijada, or edible dormouse festival, is held in the village of Dol near the 2,400-year-old town of Stari Grad.
Faros Marathon (August, Stari Grad)
A 16 km open sea swim from Stari Grad Harbor to the top of the Kabal Peninsula, and back, which attracts some of the world's top swimmers, including Olympic gold medalists.
Jelsa Wine Festival (Jelsa, August)
The biggest wine festival in the Adriatic and Jelsa's most popular event features donkey races, tug of war, climbing rope for prosciutto, and more.
Days in the Bay (Stari Grad, September)
A celebration of wine, food, song and the long sailing tradition in Stari Grad, more than 100 traditional boats fill the Stari Grad Harbor for this September event.
Hvar New Year Regatta (Hvar Town, December 31)
Known as the most important winter competition for sailors in small classes in Europe for over 40 years, the Hvar New Year Regatta is organized by the Zvir Sailing Club.
Otillo Swimrun (Hvar Town, November)
This active event combines trail running with open-water swimming and is a tribute to the cultural heritage of the Mediterranean.
Cycling through Heritage (Stari Grad, August)
Connecting sport, nature and heritage, this event takes cyclists through the cultural heritage of Hvar Island.
Croatia - One of the safest countries in the world
There are many factors international travelers consider before planning their holiday, with the safety and security of the destination often ranking at the top. While Croatia is a relatively new country, today, it is regularly revered as one of the safest countries in Europe and the world.

The latest Global Peace Index ranks Croatia in the top 30 safest countries in the world. The study is based on 23 different indicators, including international and domestic conflict, societal safety, societal security, and militarization. The United States and the United Kingdom promote Croatia as a country with low crime. Violent crime in Croatia is rare, and civil protections are ensured as part of the European Union
Hvar Island: A history of health tourism
The island of Hvar is a health sanitarium. With the founding of the Hvar Health Society on May 15, 1868, the first organized tourism in Europe came into being, with tourism based on health and recuperation, rather than historical sites.

"After due consideration, and with the approval of the most capable doctors and excellent naturalists, it has been established that nowhere is better than Hvar for those with chest illnesses. With its location, the particular nature of the town, and the special features of its climate, it can not only rival Venice, Pisa, Nice and so on, but can often outshine them."

As the birthplace of organized tourism, the Hvar Health Society provided everything needed for visitors to have a pleasant stay, 'so that their sufferings are eased, and their diseased lungs can benefit from our mild climate and health-giving air.'

Today, locals and visitors alike come to Hvar to reap the benefits of its clean and healthy sea air. They can also experience more than 600 wild medicinal, aromatic and honey plant species in Croatia, 120 of which are traditionally used in folk medicine, food, oils, spirits, and more.
Health and Hygiene at Maslina Resort
Since the wellbeing and health of guests and staff is at the core of our hospitality philosophy, Maslina Resort already ensures the highest quality of health and hygiene and is completely up to date with all standards. Our top priority at all times is the health and wellness of our guests. Our health and sanitation standards are very stringent.

Each team member is fully trained in HAACP procedures in every department, from food & beverage, spa, and housekeeping to our gardeners. In addition, we audit our suppliers for the sanitation standards of their facilities and that sanitation standards during transportation of perishable goods are up to HAACP standards. Antibacterial and antiviral hand sanitizers are conveniently located throughout the hotel and all facilities to ensure ease of use for our guests.
COVID-19 safety information
As we are committed to your health and safety, the Maslina team will actively inform guests about the latest epidemiological measures. You can find the latest information on COVID-19 in Croatia here.