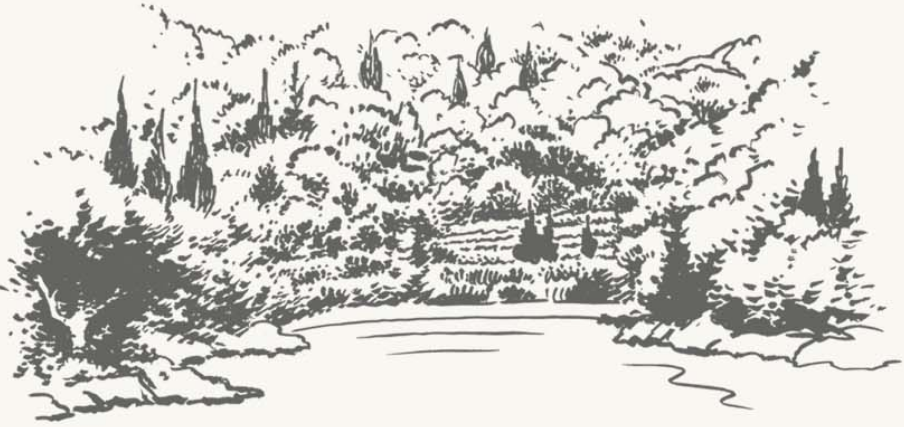 ...the endless love story continues...
Hvar beauty is endless
Showing us a different way
A mindful way..
Which leads us to envision a sustainable luxury
A new story has begun..
Be a part of it..
...emerge at Maslina Resort...
Mindful Luxury is the alchemy between personal and professional service, a stunning location, sincere respect for the environment, and an interior design that is contemporary and chic, yet family-friendly. Driven by respectful high-end hospitality inspired by the cultural and natural heritage of Hvar Island, Maslina Resort offers a Mediterranean-inspired Restaurant, Bar, A-Bay Beach Bar, Pharomatiq Spa, Organic Garden, Library, Wine & Culture Club, Boardroom, and Kids' Playroom.
Future development

Our new story is a turn-key project developed on 11,446 sqm, where 5 luxurious Villas and 12 Residences with all accompanying facilities will be built and fully managed and operated under the Maslina brand. It will expand on the initial concept and execution of Maslina Resort, using wood, stone, and natural elements to create a place of comfort that is attuned to its natural surroundings.
Maslina Resort is driven by its Mindful Luxury philosophy, which is reflected in each detail of the guest experience; our non-intrusive architecture blends in with the Hvar island environment; we have reforested trees and protected native species, and our interior and exterior coalesce, honoring the natural world in place by celebrating the beauty in the local materials used.
New Luxury Villas under the Maslina Brand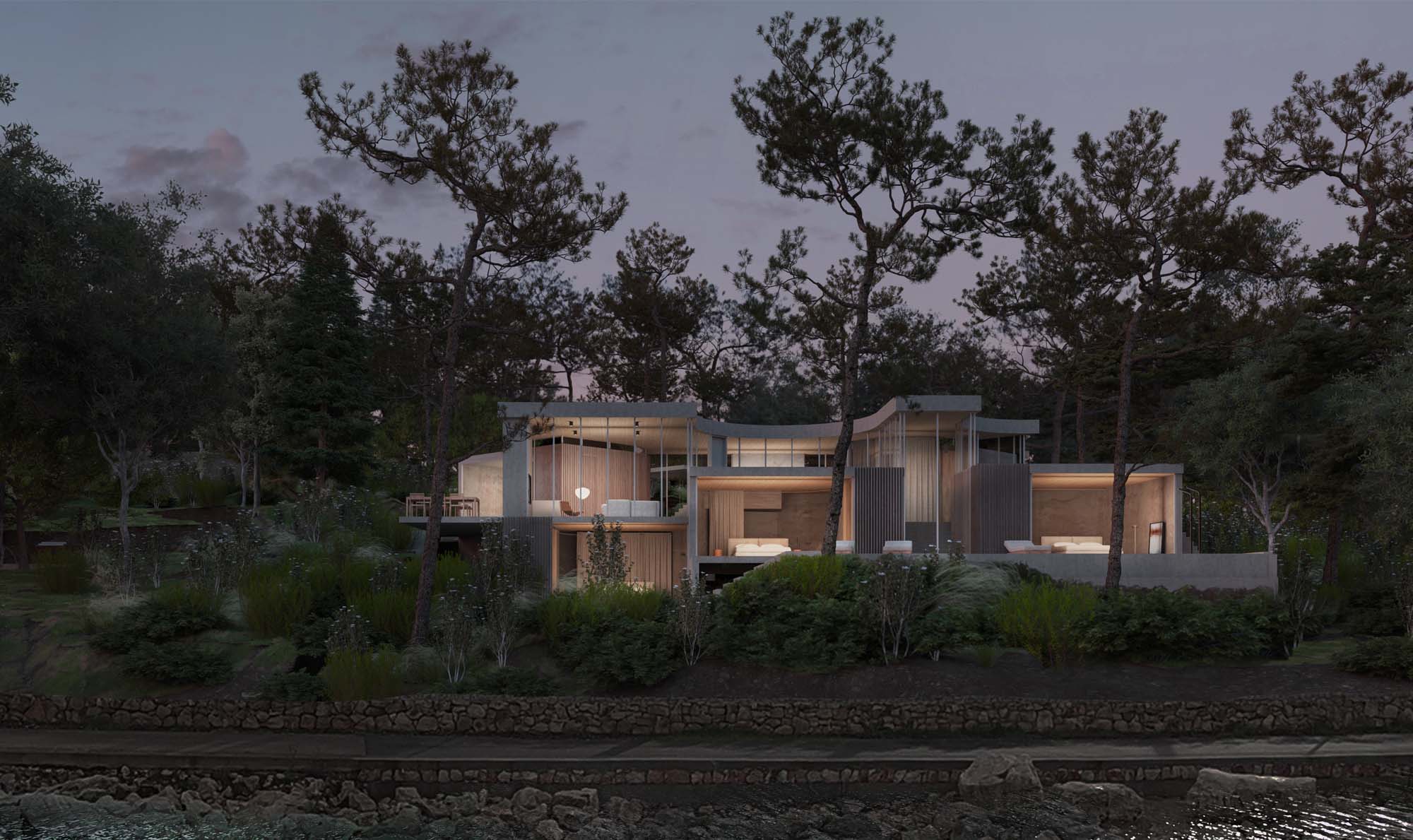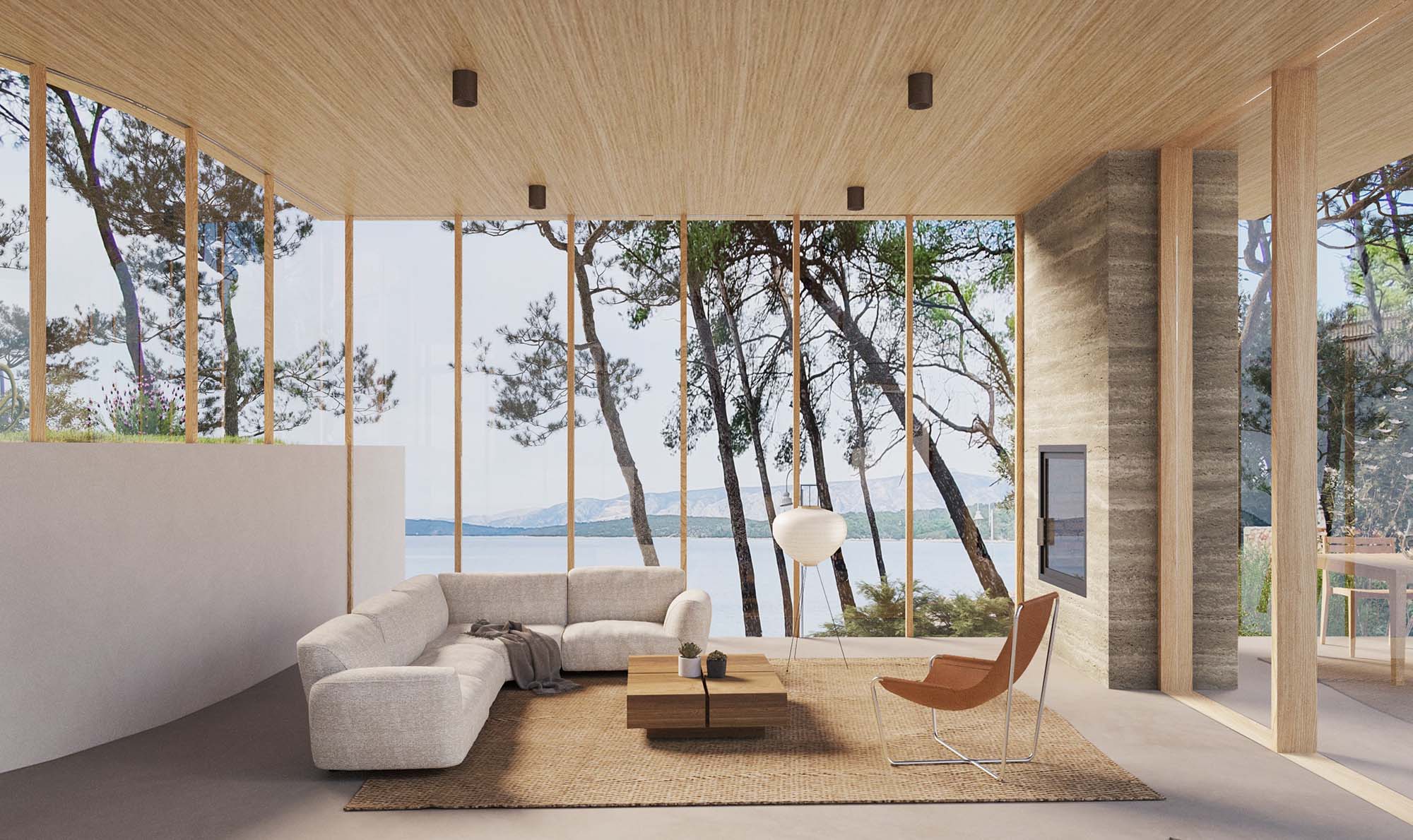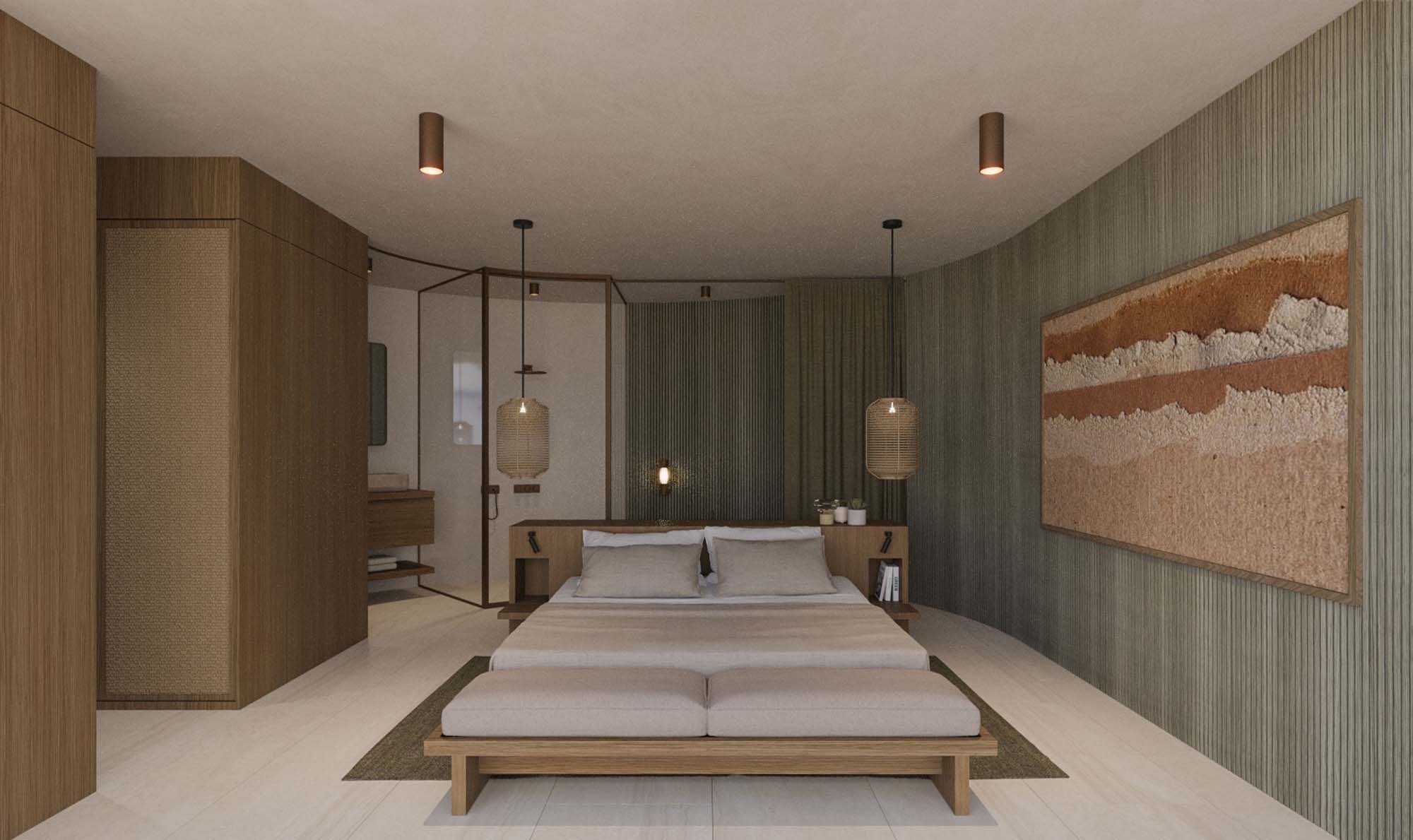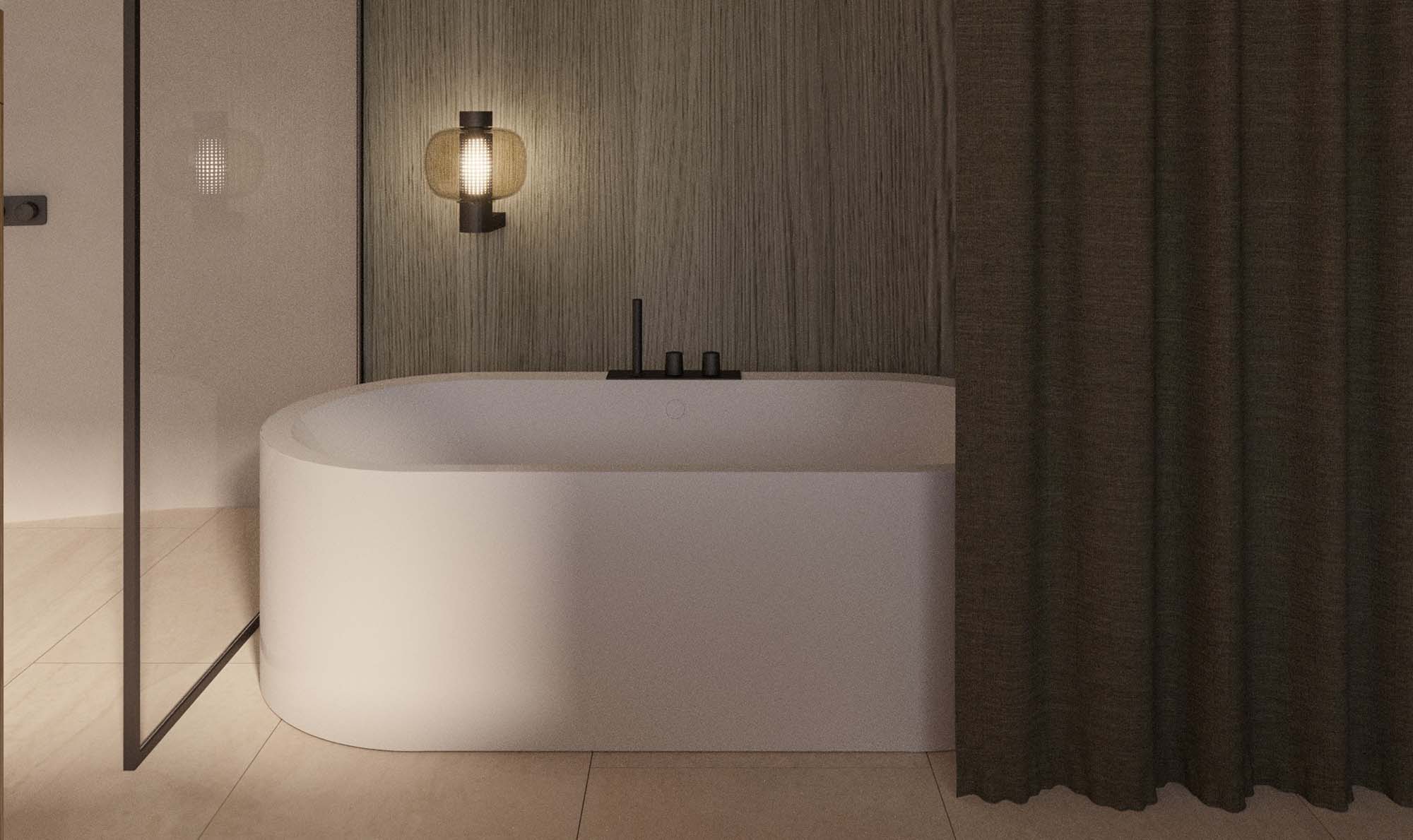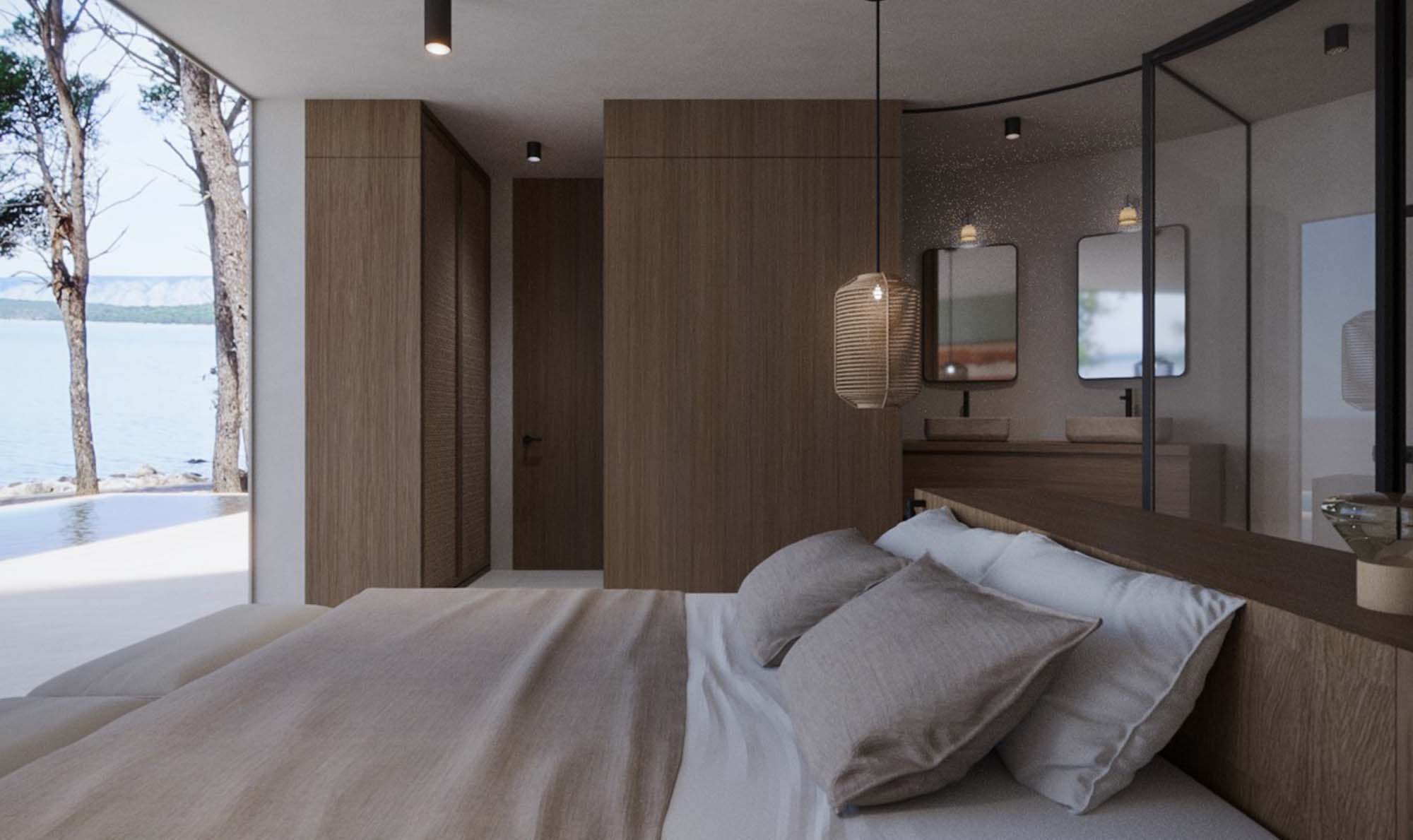 1/5
Five Luxury Villas
The project envisions 5 luxury Villas on attractive waterfront locations within the existing Maslina Resort. Our new luxury Villas will be even more mindfully developed and integrated into the environment while keeping the unique Maslina touch. The Villas will be fully furnished to honor local and natural materials such as wood and stone finishes. When you're ready to unwind, enjoy the infinity pool, sauna, or modern fitness area, carefully designed with Maslina's wellness philosophy in mind.
The Villas are scattered in nature at different heights, coated with green roofs to blend into the existing island landscape.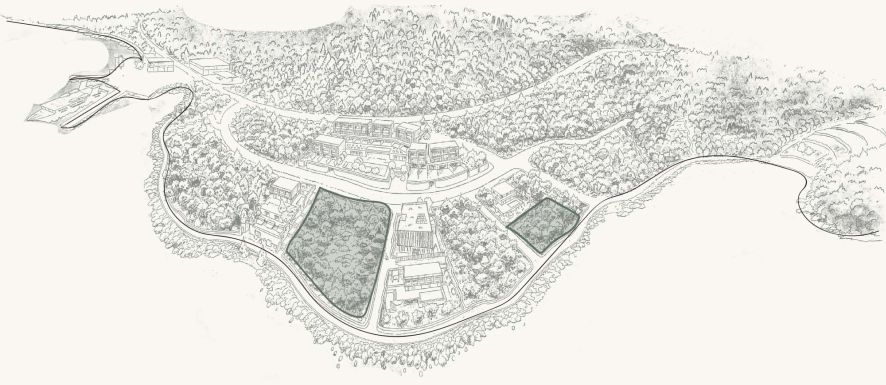 Twelve Luxury Residences
Our 12 luxury Residences have been mindfully created using modern technology and natural materials that flow through their exteriors and interiors. The Residences offer generous bedrooms that ensure the comfort of each guest. The modern kitchen, island, and extensive living room provide ample space for entertaining. Each Residence feels like its own world, with a garden, terrace, and swimming pool. Every detail has been designed to serve guests through our Mindful Luxury philosophy.

New Luxury Residences under the Maslina brand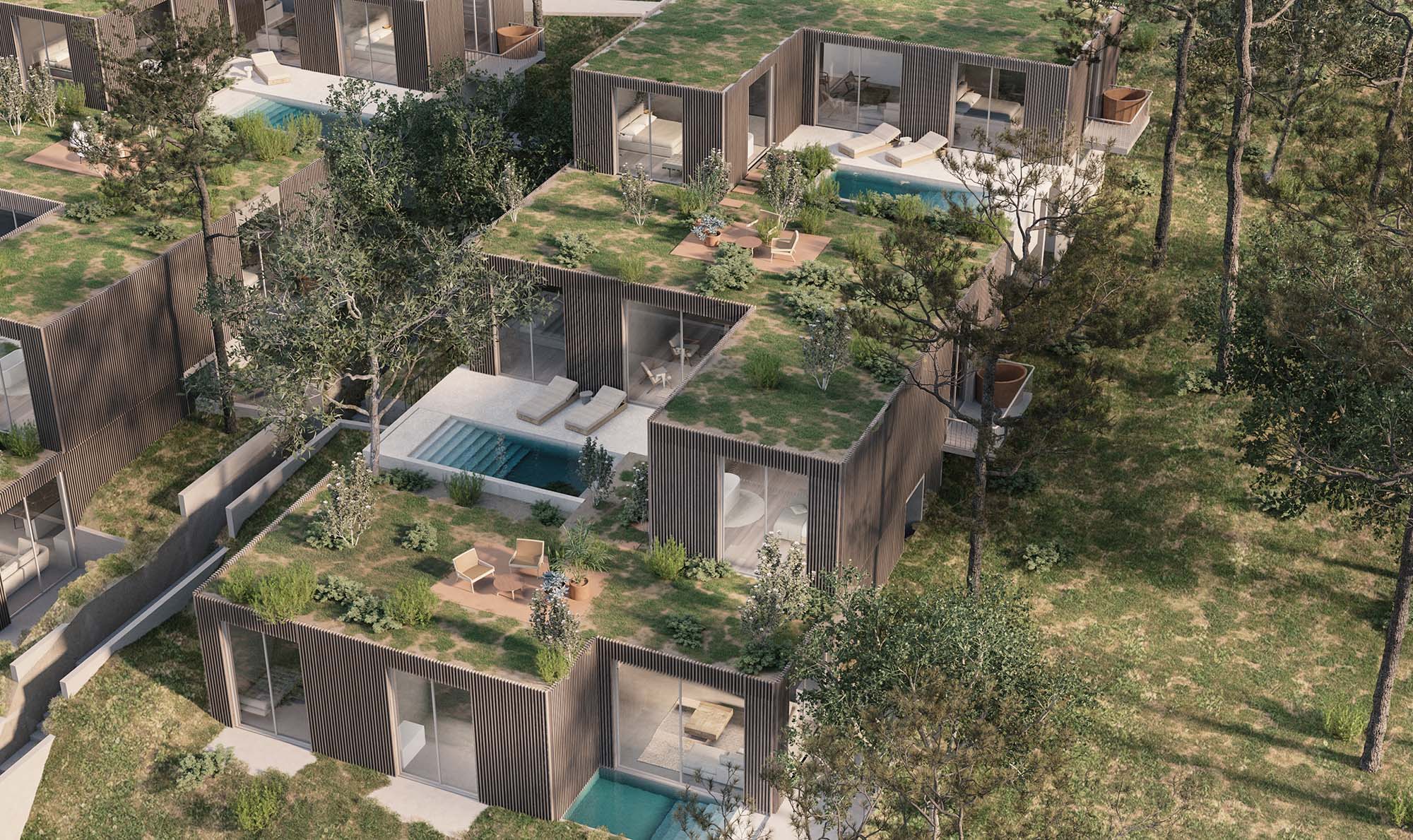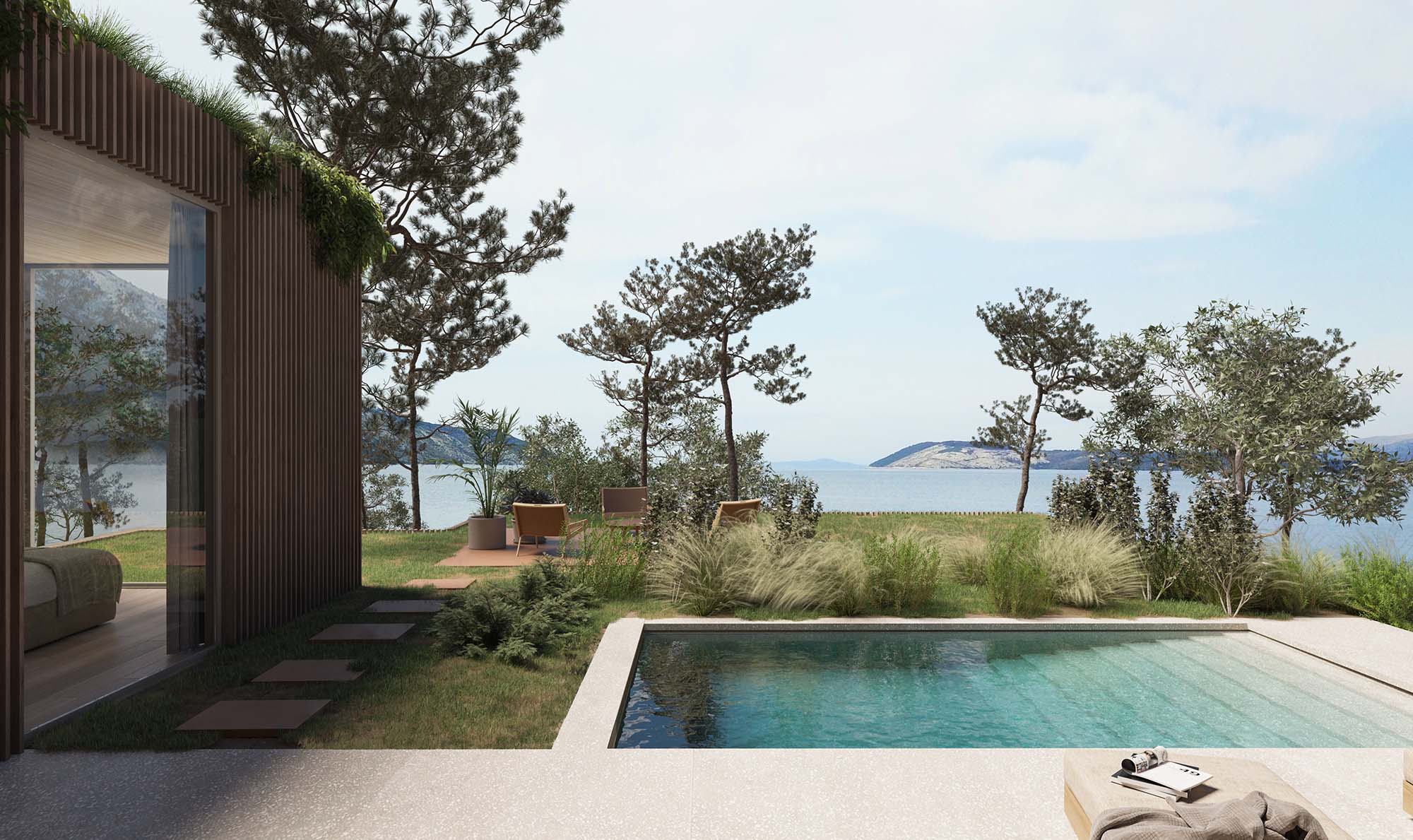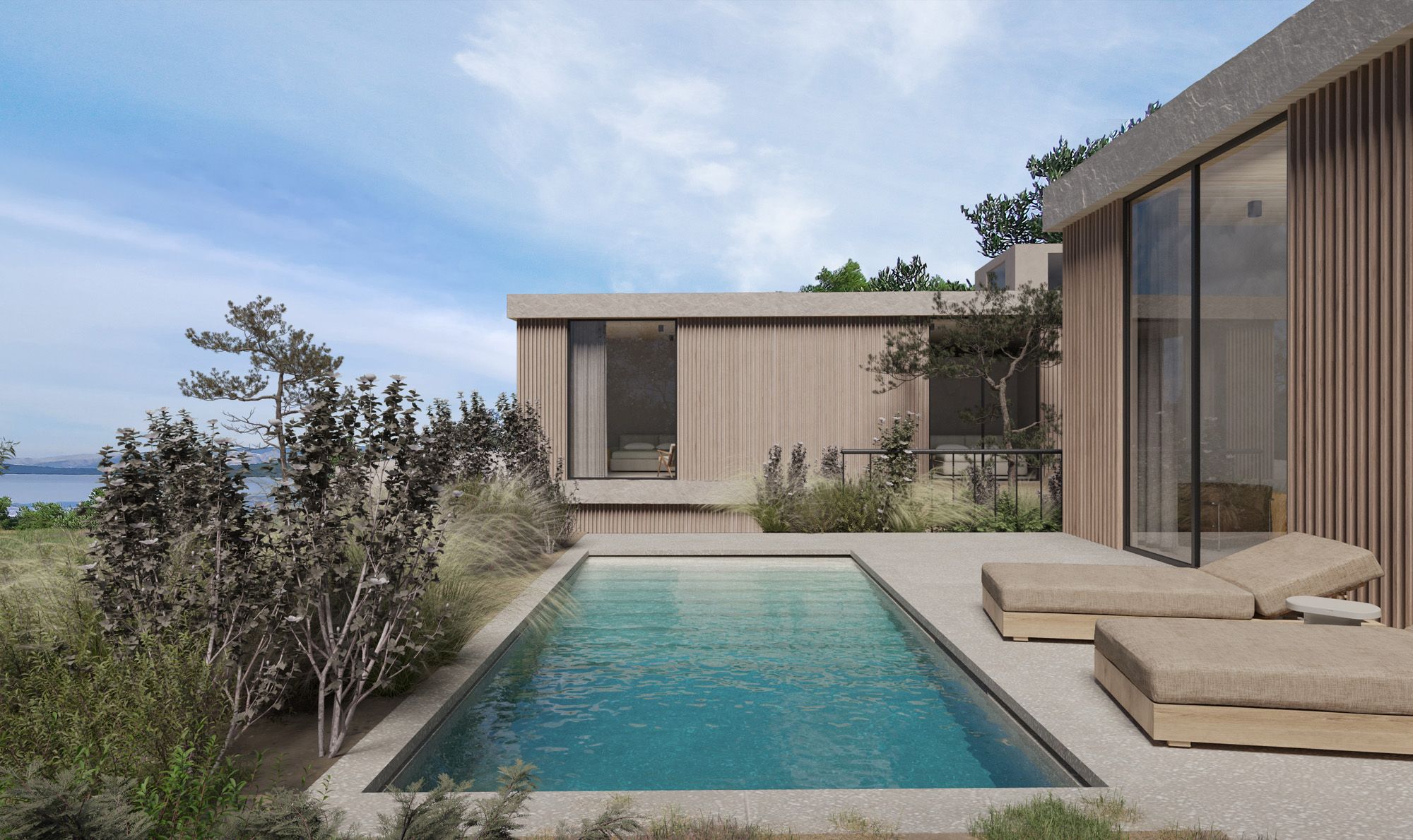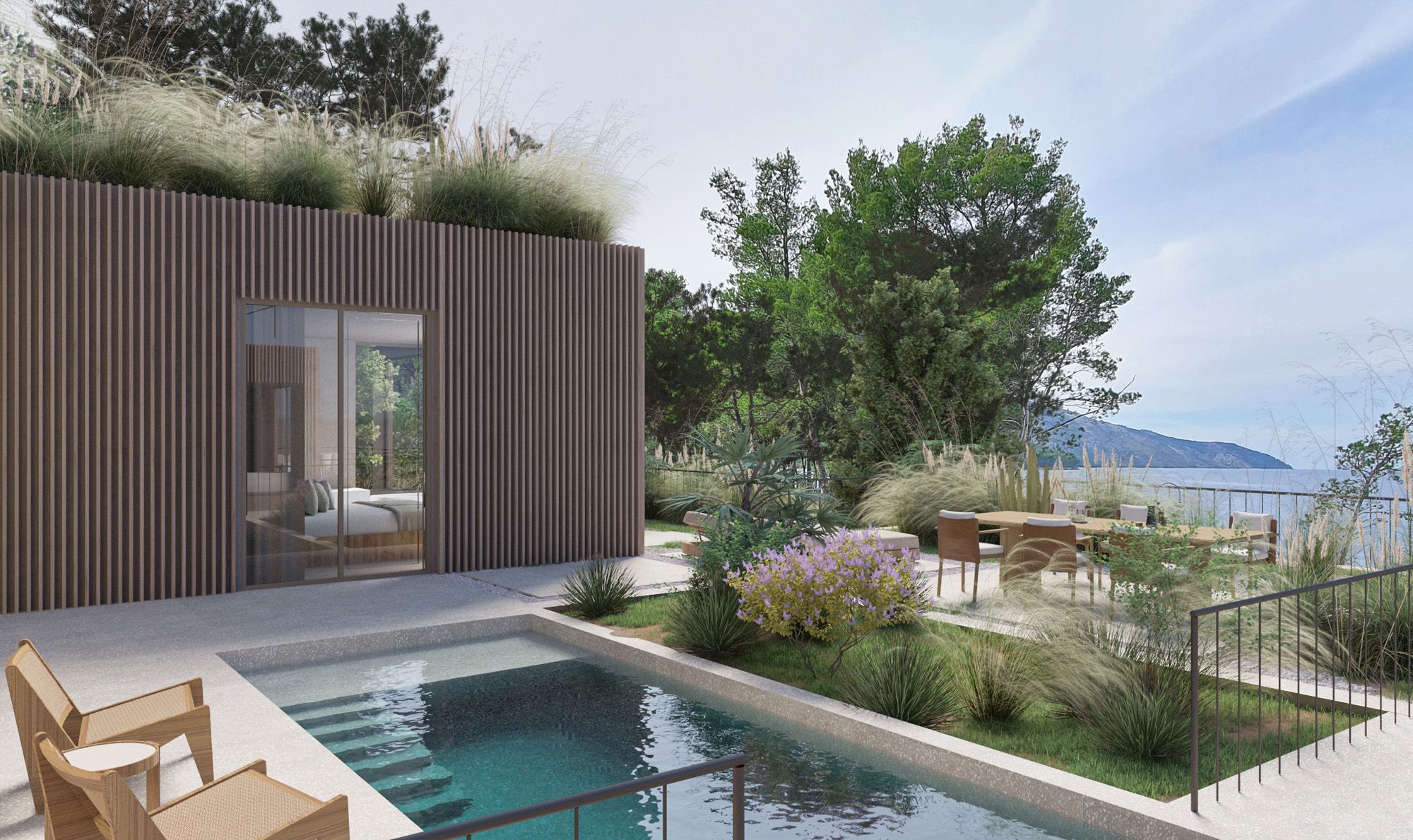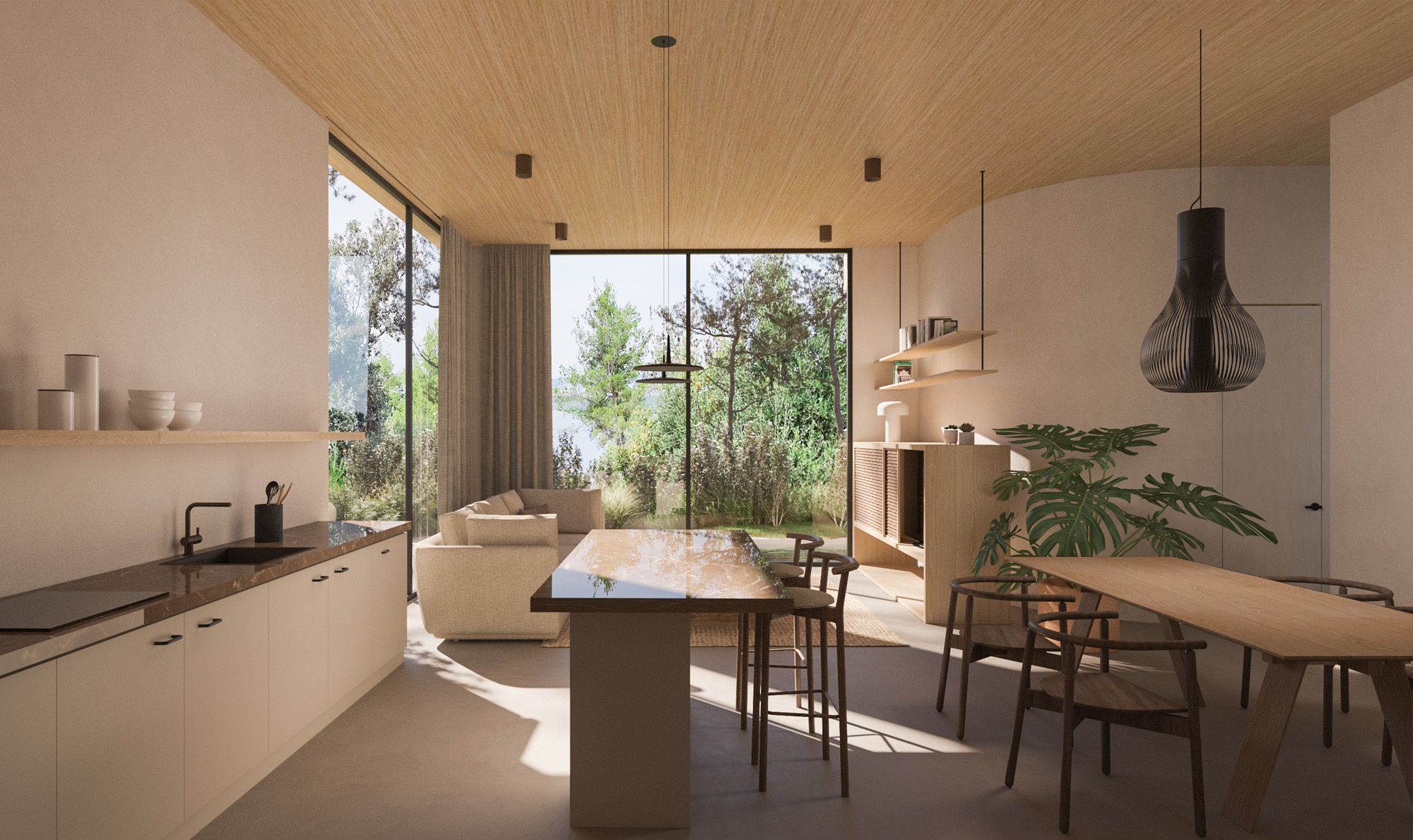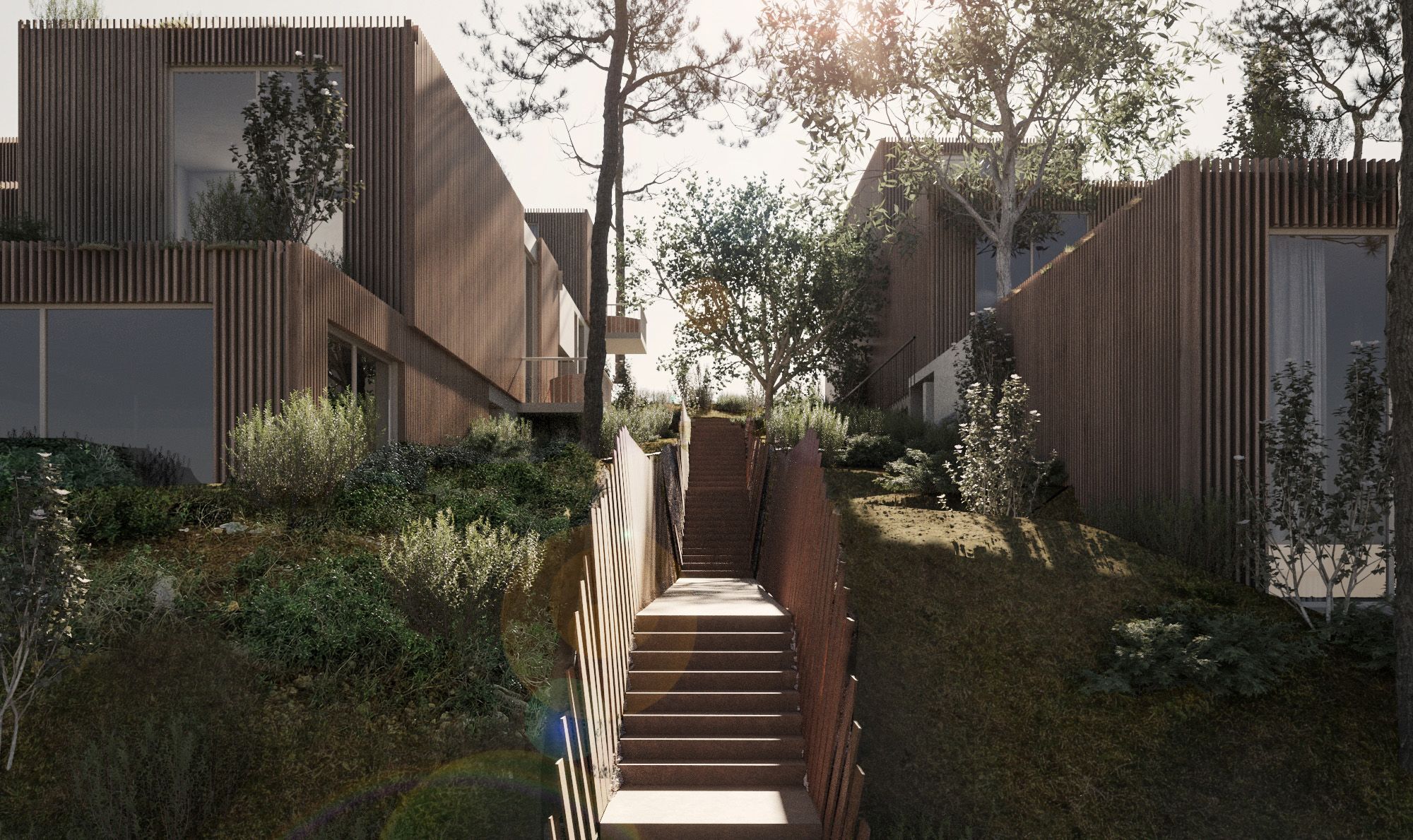 1/6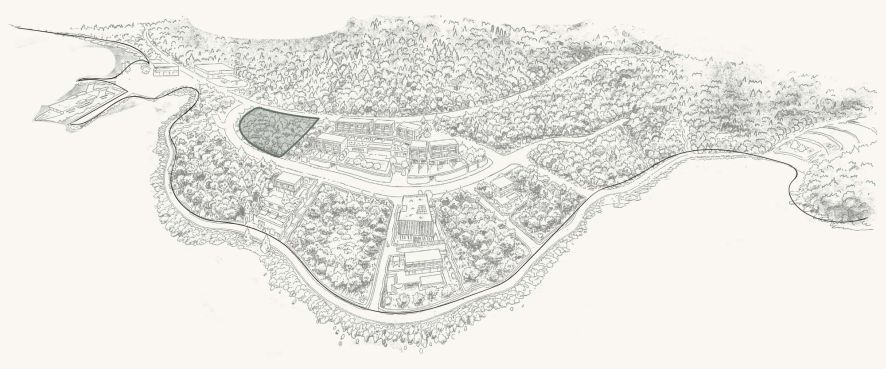 Let's write a new story together
We invite you to help us write the pages of our love story on the island of Hvar, in the bay of Maslinica, where Mindful Luxury came to life. If you are interested in learning more about Maslina's future, kindly get in touch at the email below.